Terence Gower opens the gray flannel cover of Stan Allen and Marc McQuade's Landform Building, an architectural manifesto that rethinks "organic" as "geologic."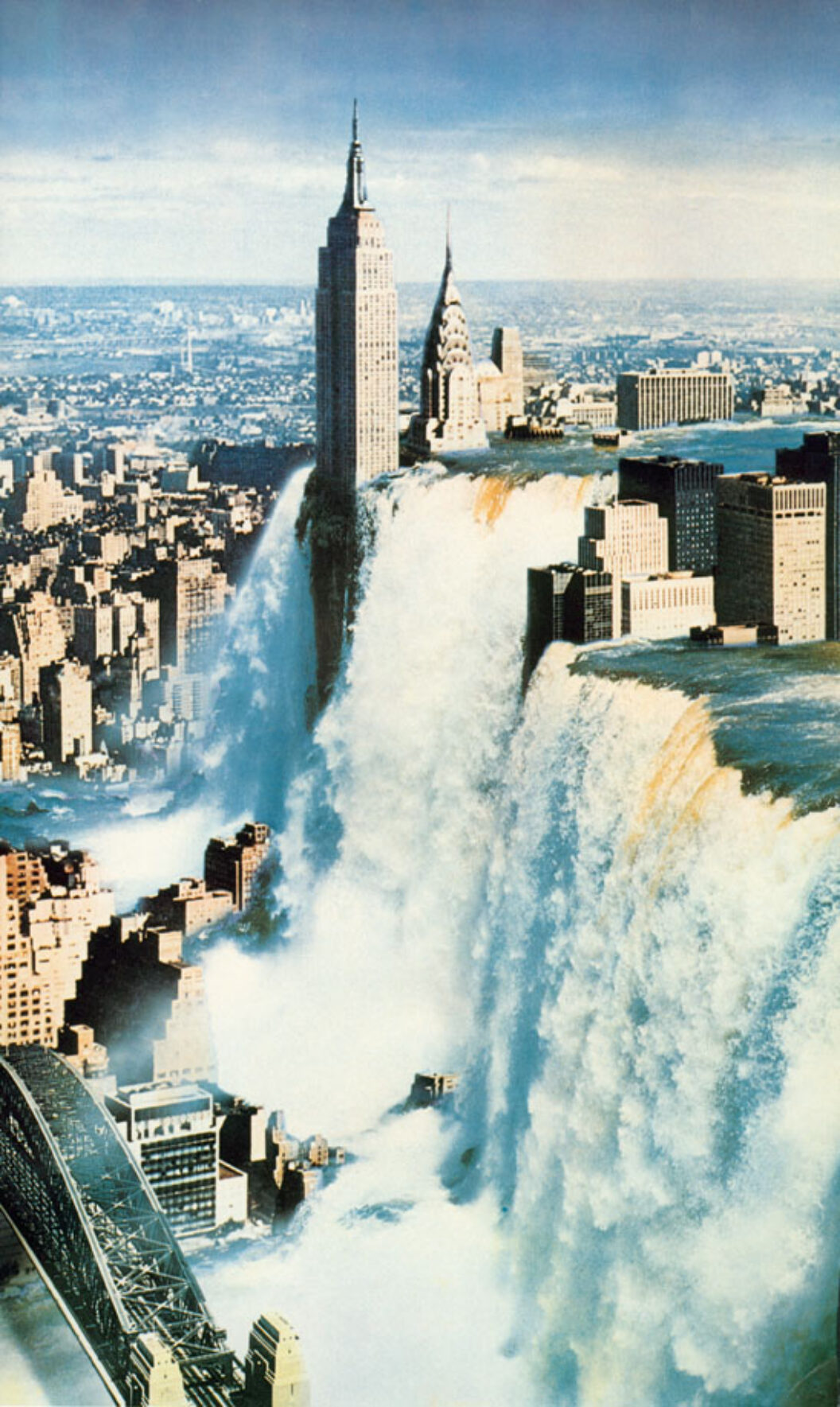 Organic forms and processes, blobs, "growing" buildings, etcetera have dominated architectural discourse for the past decade. But the sophisticated design technology that uses organic models has never found its correlative in the construction process. You can "grow" a building in a digital 3-D environment, but building technology still isn't up to growing a building in the real world.
In their new book Landform Building, architects Stan Allen and Marc McQuade leapfrog this challenge and rethink the idea of organic on the level of larger, "geologic" processes. In this much broader view, the question of process is shifted from the design phase to "the long life of a building, city or landscape over time, enmeshed in complex social and cultural formations."
Not every project in the book perfectly illustrates this thesis, but who's complaining when the documentation is so great? All the projects are page-turners. Notable examples are the Teshima Art Museum designed by Ryue Nishizawa for artist Rei Naito, a low concrete shell that discreetly completes the hill it sits on, featured in the volume's Atmosphere section; or Giancarlo Mazzanti's Biblioteca España, crowning a Medellín, Colombia, hilltop like a ridge of basalt cliffs, in the Artificial Mountains section.
The Rolex Learning Centre at the École Polytechnique Fédérale de Lausanne, completed in 2010, is perhaps the main article of curiosity here. Designed by SANAA, the school's gravity-defying, undulating floor slab (described by its engineer as "shell, arch, and deformed slab") is a virtuoso work of construction. Realizing where the real story lies, McQuade interviews the building's fabricator rather than its architects. It's a fascinating drama about the uncomfortable interface between the pristine digital realm and the obstinately clunky realm of concrete, rebar, and formwork.
The book is an exquisite object, elegantly dressed in what looks like gray flannel. Each of its five sections is prefaced by several grainy, full-bleed pages of spectacular structures, randomly ordered, like the free association that warms up a psychoanalytic session. Though these series sometimes push the envelope thematically, putting the great pyramids of Giza next to a Berlin bomb shelter loosens up our cognitive senses and prepares us for the work to follow.
Art projects by Tacita Dean and Walter Niedermayr form tangential intermissions between the architectural documentation, and a short contribution by Chris Taylor, an educator who left the seminar room for a direct encounter with the landscape (he conducts study tours of land-art projects in the American Southwest), inserts land art—Michael Heizer's Double Negative—into the conversation in Landform Building.
Terence Gower is a NYC-based artist, currently at work on a public sculpture derived from Noguchi's early forms.
Originally published in
Featuring interviews with Jimmie Durham, John Miller, Suzanne McClelland and Barry Schwabsky, Paul La Farge and Peter Orner, Yang Fudong, and Radiohole.