Lana Lin's The Cancer Journals Revisited by Amber Power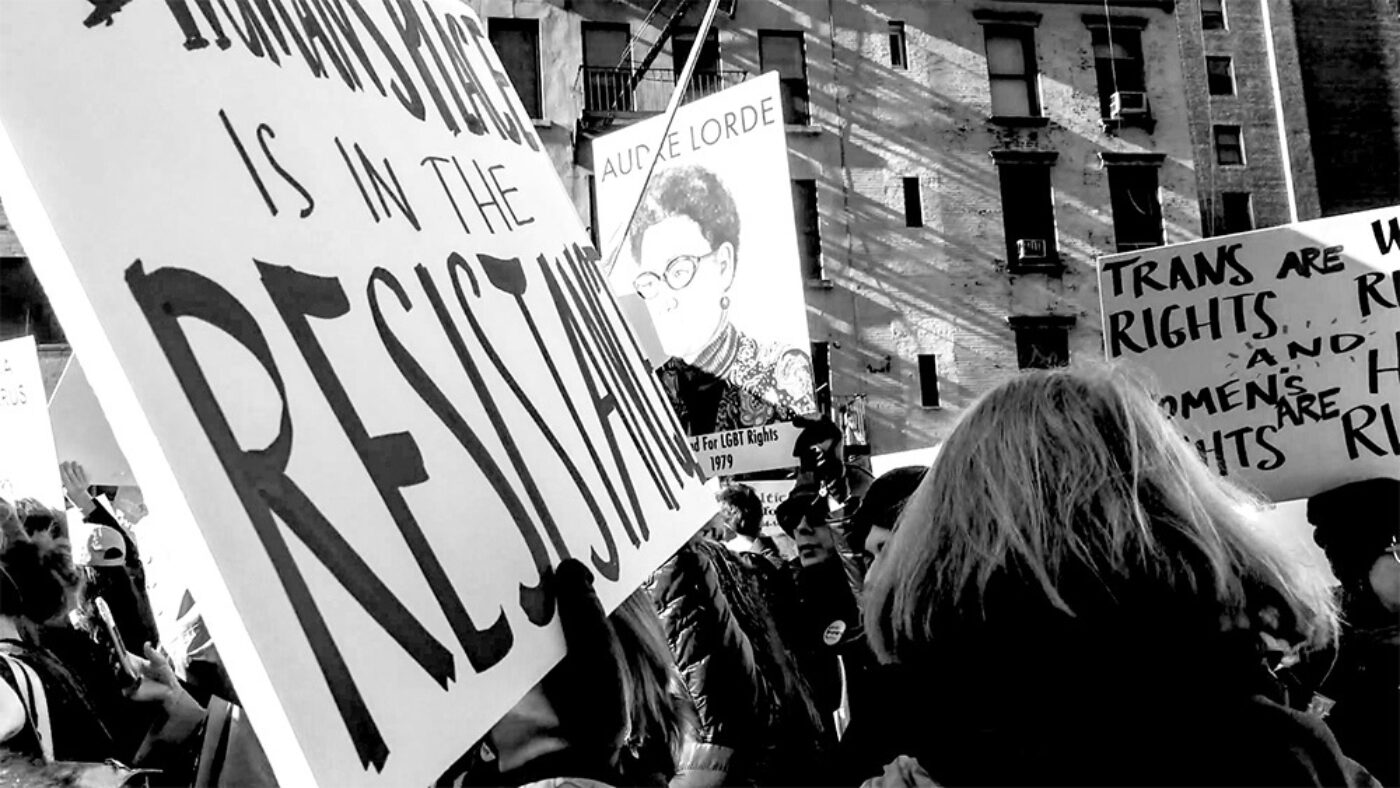 (Women Make Movies, 2018)
The experience of breast cancer is often conveyed culturally through a closed loop of discursive signifiers and visual tropes. To speak its language is to grapple with the weight of medical jargon, and to see its portrayal is to contend with the ubiquity of chemotherapy infusion centers and pastel pink fundraising ribbons on jars of face cream and yogurt.
In her feature-length film, The Cancer Journals Revisited, Lana Lin interrogates the ways in which this system of representation—and the hegemonic social structures it upholds—can isolate, infantilize, and even erase the very women it professes to help. Together with twenty-seven participants of diverse backgrounds, ages, and sexual identities, the filmmaker draws on her own recent experience with breast cancer to perform an embodied and polyvocal reading of the black lesbian poet Audre Lorde's seminal 1980 memoir, The Cancer Journals.
Eschewing traditional narrative documentary form—Lin describes her work as "poetic nonfiction"—the filmmaker layers together the participant readings and interviews with found medical video animations, black-and-white 16 mm shots of NYC locales meaningful to Lorde's life, and movement-based sequences that reinforce the cancer's felt impact on the body. Scenes include two acrobats suspending each other in the air; an interview subject moving fluidly through her morning yoga poses; hands knitting crochet "knockers" to be used as soft prosthetics; and close-up, almost synesthetic, footage of Lin's fingers running the length of her mastectomy scar.
Both Lorde's literary text and Lin's filmic one argue for the lived and felt experience of cancer as a basis for subjectivity—articulating what the film and media theorist Vivian Sobchack calls the "logic in lived-body experience" where an "embodied consciousness" not only realizes itself as "both visual and visible" but also as "sense-making and sensible." The participants in Lin's film have been invited to reflect on the implications of Lorde's prose in their present lives, as thinking, sensate subjects representing a multiplicity of experiences with cancer. Their individual voices, channeled and made collective by the Lorde/Lin text, comprise a reading against the reductive discourse surrounding critical illness.
Audre Lorde, beloved by intersectional activists for her feminist and postcolonialist writings, including The Black Unicorn (1978) and Sister Outsider (1984), used her own experience with breast cancer as a platform to rage against the inequitable access and prejudicial care that many women—particularly queer women of color—encounter. She condemned the medical establishment's callous directing of post-mastectomy patients toward prosthesis and silicone reconstruction—practices still encouraged today—which she saw as one of many patriarchal strategies for subjugating noncompliant, outsider bodies.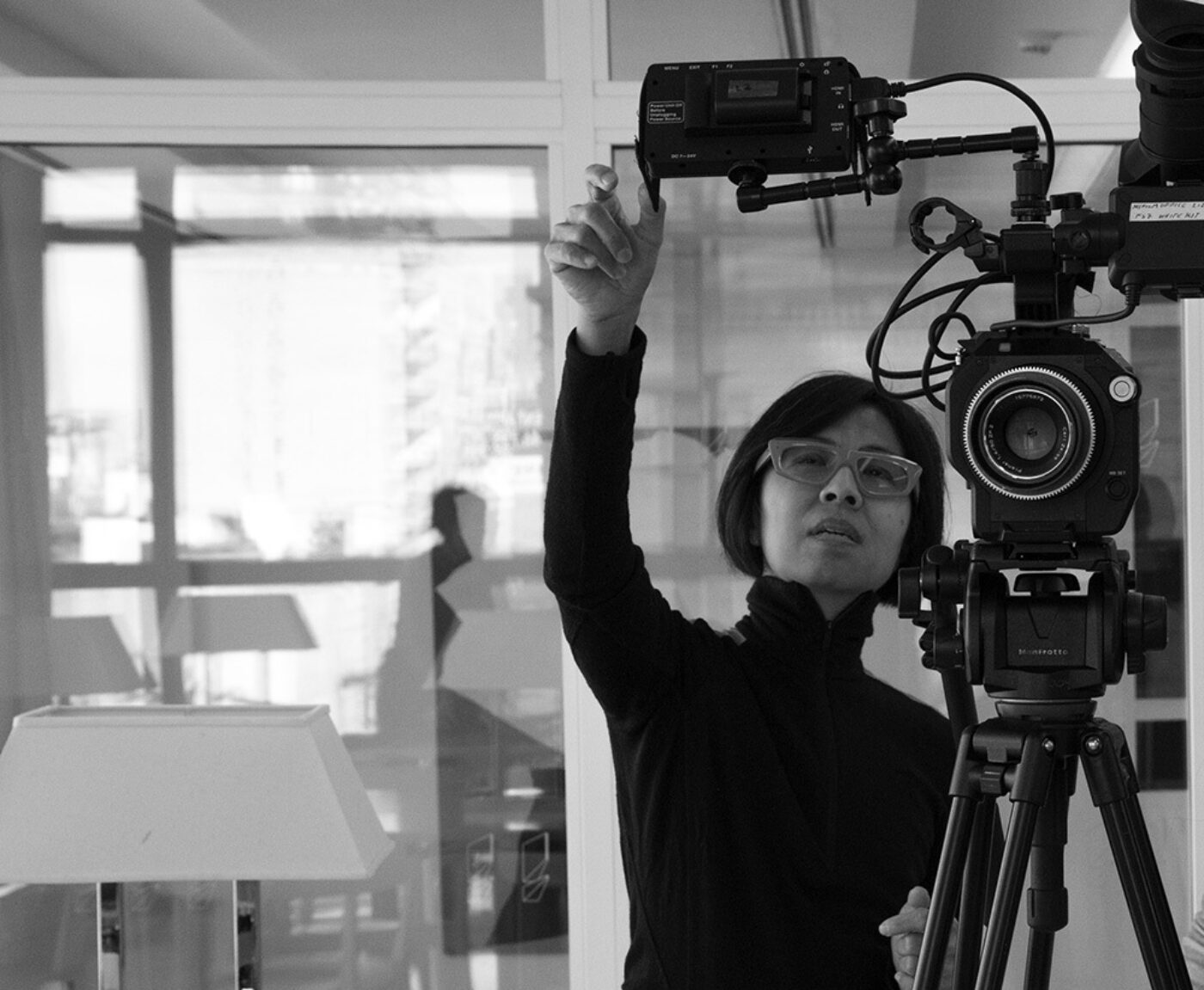 Likewise, Lin's film includes a brief but biting montage of Hollywood depictions of cancer. All of the usual suspects are there—Ali MacGraw, Debra Winger, Rachel Weisz, Winona Ryder, Charlize Theron—white and normative in their death beds. They wear pixie cuts, floral hair scarves, and submissive smiles. This quietly dissenting sequence serves as one of the film's most explicit polemics against the gendered whitewashing of cancer in the popular culture. Implicit is what is missing. According to the Centers for Disease Control and Prevention, breast cancer death rates are 40 percent higher among black women than white women due to racial disparities in early screening access and quality health care—a sobering statistic that has yet to be represented in Hollywood.
In September 1978, three days before her surgical mastectomy, Audre Lorde describes waking up after her biopsy in a frigid recovery room at Beth Israel Hospital. There were no spare blankets, and she was nearly driven mad by the colliding sensations of pain, fear, and cold. Her partner, Frances Clayton, soon appeared in the doorway of her hospital room "like a great sunflower" and Lorde's legion of women friends followed—bringing with them jackets and comforters, which they piled on top of her hospital bed to create a great "web of woman warmth."
This joining together of individuals in a united, radical act of care, is akin to what Lana Lin achieves with her film. Utilizing a non-narrative, poetic approach to the documentary form, the filmmaker channels a plurality of lived, felt experiences into a collective act of better world building.
Amber Power lives in Southern California. She is a BOMB contributing editor.
Originally published in
For our 150th issue, we have redesigned our flagship print magazine. This design reaffirms our mandate to deliver the artist's voice, supporting the vital discourse that appears in BOMB with vivid imagery and innovative juxtapositions that encourage dialogue across the arts—from conversations between artists, writers, and performers to exciting literature. We present exchanges in their formative state: revelatory, fluid, and iconoclastic.

---
This issue features interviews with Bruce Pearson, Anthony Roth Costanzo, Jacolby Satterwhite, Cathy Park Hong, Christiane Jatahy, and Seth Price, as well as fiction from Amelia Gray, Deb Olin Unferth, and Jenny Wu, and poetry from Sawako Nakayasu, Andrei Monastyrski, and Bob Holman.