Labor and Nature: Deborah Anzinger Interviewed by Jareh Das
An art of the body and the environment.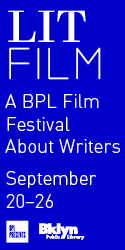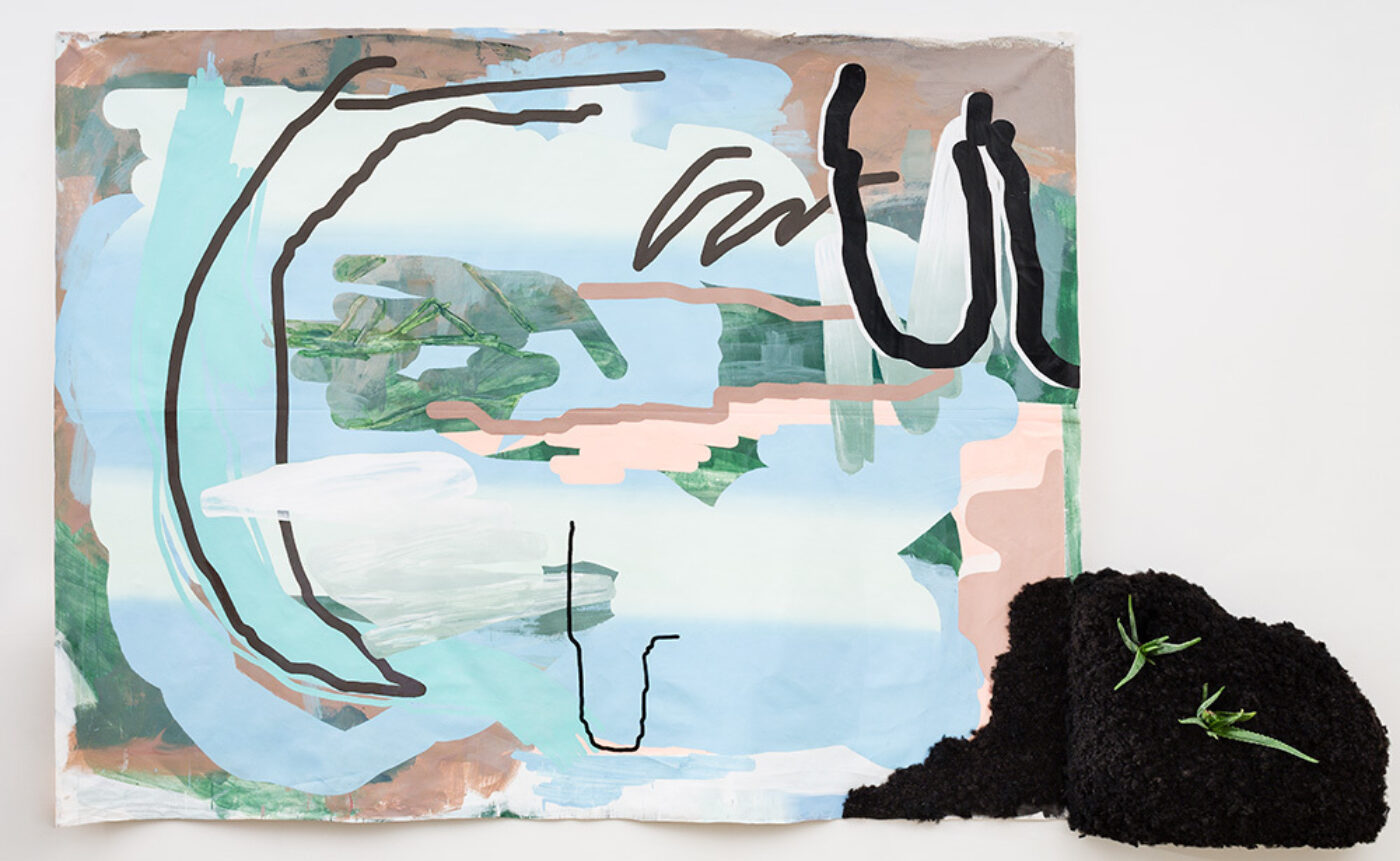 Deborah Anzinger's artistic practice addresses the great inequalities, both domestic and international, that are partly the result of capitalism's long and violent history toward both people and the land. Blackness, capitalism, the Anthropocene, politics, environmental justice, and ethics are all addressed in An Unlikely Birth, Anzinger's first solo exhibition in the United States, curated by Daniella Rose King. Anzinger spoke to me about her exploration of nonlinear relationships between the body, land, and nature as well as her use of materials such as Aloe barbadensis, acrylic, synthetic Afro hair on canvas, mirrors, and polystyrene to "think about equitable paradigms for value and space."
—Jareh Das
Jareh Das Could you speak about how your interests in the relationship between the body, land, and nature first began?
Deborah Anzinger My focus on these relationships was not a linear progression but more of a convergence of observations and experiences that seeped into my practice. From the perspective of my lived experiences growing up in Jamaica (and I think of many girls and women I have known), I was absorbing or coming to terms with an external entitlement of society to my body once I hit puberty, as well as experiencing this through popular culture, specifically dancehall music, which was becoming very popular when I was young.
I really didn't have much of an avenue to interrogate this formation of girlhood or womanhood—the positionality and location of bodies like mine in physical and social space—until I was older and introduced to thinkers like bell hooks, Angela Davis, and Audre Lorde. A lot of the observations, experiences, and their contradictions don't directly make it into my work, but they impact the positionality and symbols I employ.
For example, it is a known fact that women and girls on plantations in Jamaica were doubly enslaved by being bought for manual labor as well as for sexual exploitation (a detailed and notorious example is Thomas Thistlewood's diary, the personal and explicit documentation and cataloging by an eighteenth-century British overseer and plantation owner in western Jamaica of the girls and women he raped). It is not difficult to see how this type of legacy would lay the groundwork for situating young girls and women in society and culture. The current statistics for missing, raped, and murdered girls and women in Jamaica are horrific.
Our most fundamental resources in Jamaica—labor and nature—have always been cheaply regarded, traded, or sold, ranging from the exploited bodies on seventeenth-century sugar plantations and low-paying jobs today to the mining of sand and the sacrificing of waters, mangrove forests, coral reefs, and other resources for beachfront tourist resorts. I see a strong similarity between the treatment of the land and treatment of people who are situated at the lower rungs in the hierarchies of capitalism and colonialism.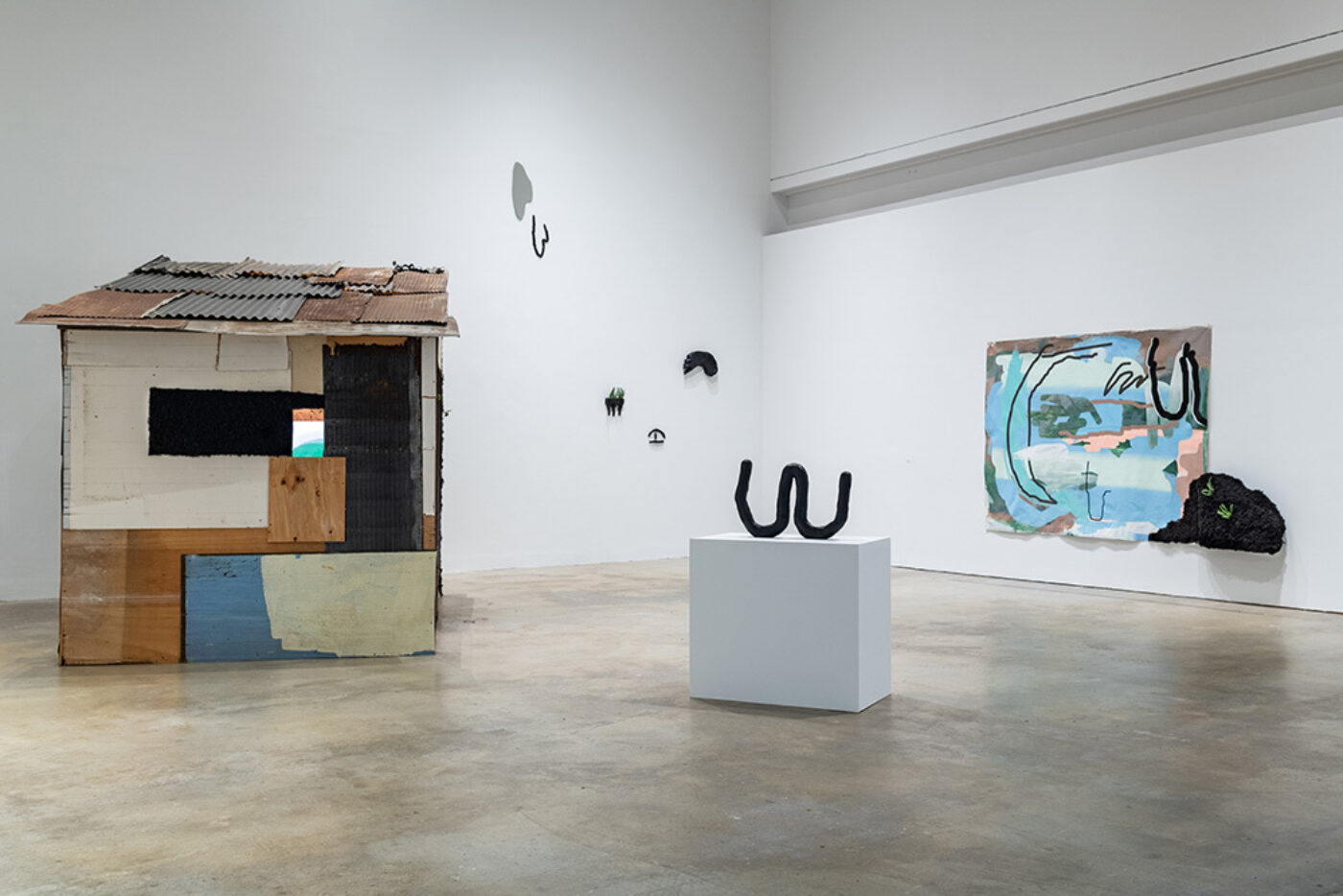 JD For the exhibition An Unlikely Birth you considered ecological programs in Kingston and Philadelphia. Were there communing and collective approaches to urban spaces that you observed were shared by these two cities?
DA While I don't think that I am qualified to take a position on this, I will say that in both places I've seen an interest in what seems to be the emergence of small-scale, sustainable urban community gardening. I also think an important trend that might be emerging in Jamaica is that more working-class people seem willing to speak out and demand—on social media and more traditional platforms—that their rights be met. The right to fresh water, clean air, and a healthy food supply need to be met by the Government of Jamaica; the right to the safety of our children—there was a roadblock last week after yet another one of our nine-year-old girls went missing. Also, the right to fair compensation—last week the workers at the power company went on strike, leaving most of us in the corporate area of Kingston without electricity. Workers were angry at the disproportionately high profit margins the company reported making compared to what the workers are being paid. Most people I know, while we don't want to do without electricity, couldn't argue with the shutdown; people need to live, and there's a claiming of power in the strike that you respect.
The government has just banned plastic straws and scandal bags this year in Jamaica. Yet like everywhere else the petroleum industry has a stronghold. This is obviously an urgent part of our problem and where potential solutions exist: How can we as individuals and communities divest from big corporate interests, especially oil? Both Jamaica and Pennsylvania have stepped into small-scale wind farming in the last ten years. What's the main barrier separating people from this alternative solution?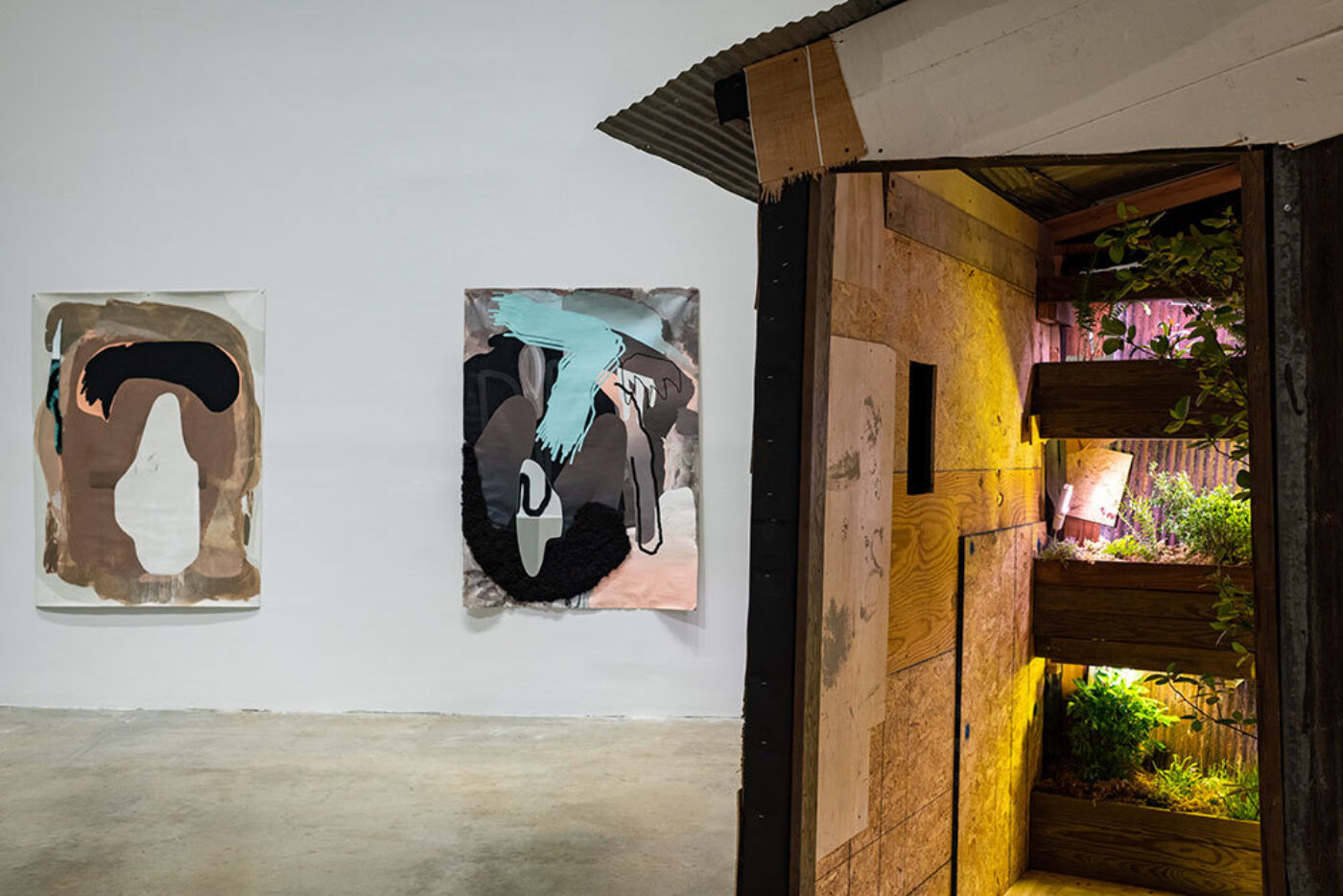 JD What sparked the choice of materials (mirrors, polystyrene, aloe) incorporated in your paintings?
DA I was interested in finding a language to refer to gender, race, and the power of the erotic through my own subjectivity without presenting an opportunity for consumption of the female body, so instead I used signifiers that point to specific racialized phenotypes such as Afro Kinky hair. In other instances, the materials are placed to embody a more complicated existence and relation to the "other." I use mirrors to disrupt the plane of the artwork and physically introduce viewers, their location, and their contribution to the system within which the artwork and they are understood. In many of the sculptures, I use Aloe barbadensis. Aloe morphologically possesses the phallic trait of penetrating flesh, but it also has an intrinsic ability to heal—a conventionally feminine attribute. Polystyrene, normally environmental waste, serves as a support for living plants. There is a transgressive quality that I'm seeking in each element I'm playing with as I think about equitable paradigms for value and space.
JD The notion of the Anthropocene has been criticized for failing to look closely at the relationship between the histories of slavery and capitalism. Do you agree with this critique?
DA Yes. I think more and more people are acknowledging this relationship as well as developing and using the language to speak about it. "Climate debt," "environmental justice," and "environmental racism" are useful terms for addressing reparations and capitalism's history rooted in slavery and empire. A lot of the reading and research I do for my work is looking at power at the intersection of race, gender, and environment. Danielle Purifoy is a lawyer and researcher whose voice is an invaluable contribution to understanding how these concepts translate into geography and into the historic roots of contemporary environmental conditions in Southern black towns of the United States dating back to the postbellum era as well as how black communities have claimed their own independence in these geographies. I was really grateful to have come across her writing and research, including a community project In Conditions of Fresh Water she undertook with artist Torkwase Dyson a couple years ago. T. J. Demos is someone else who's contributed a lot—as a curator, art historian, and founding director of the Center for Creative Ecologies at the University of California, Santa Cruz—to developing scholarship about creative practices that are at the intersection of environment, race, indigenous rights, and colonialism. I recommend his book Decolonizing Nature: Contemporary Art and the Politics of Ecology (2016).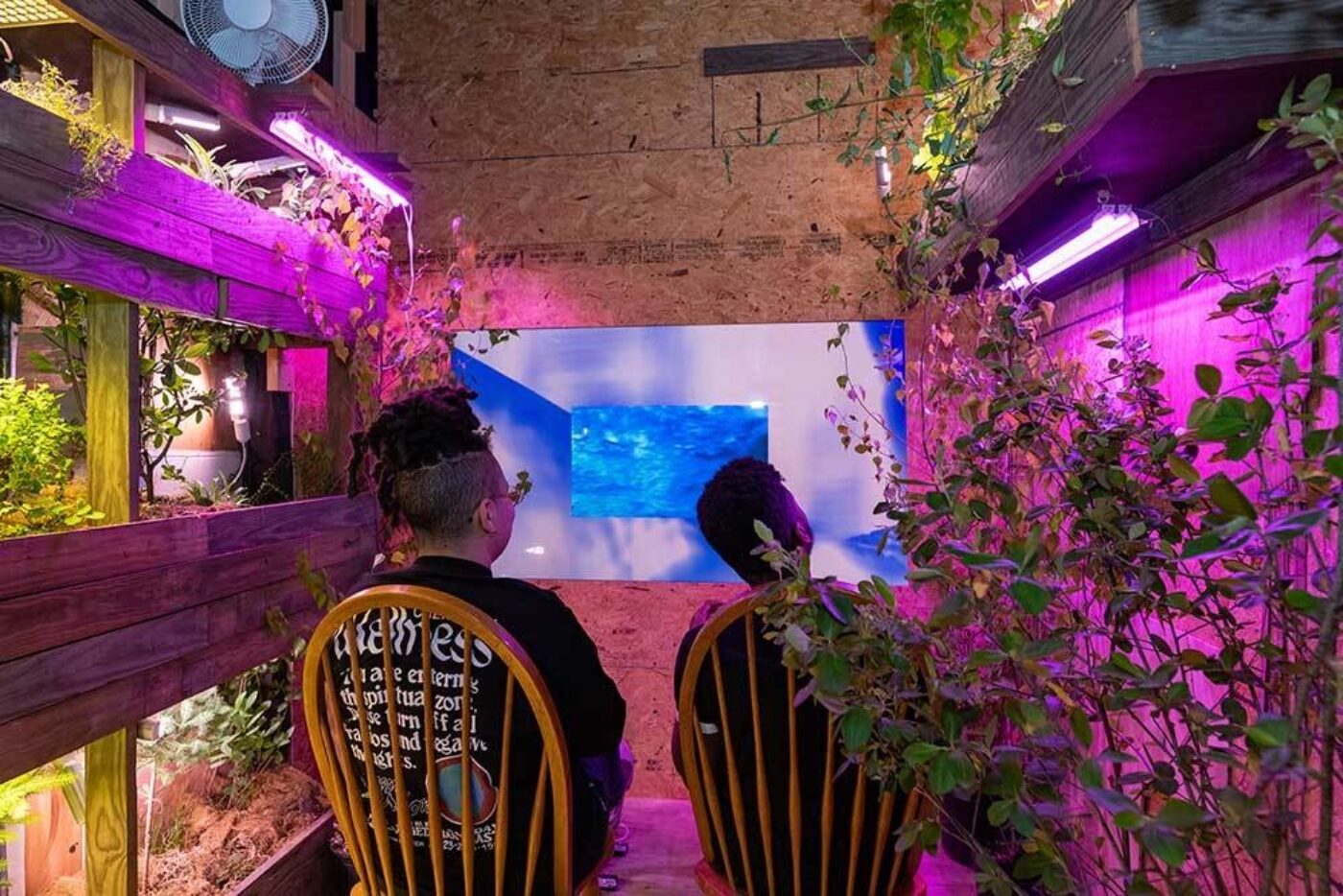 JD Rather than offer up imaginary spaces, how might art actively contribute to providing different ways of living and acting together?
DA To some degree the line between art and life is only as present or as absent as one chooses to make it. The function of art can easily be limited to a sort of game at which one is successful or not within the rules of that field, no different from any other career. I think at some point we can come to an awareness in whatever space we find ourselves that how we are in that space, how we relate to that space and others in it, and how we organize in that space directly impacts our larger, shared reality. I also think that if we are to collectively reshape the direction of the world we share, it's not enough to work within the realm of our professional fields only. Once that line between the aesthetics of the imagination and the aesthetics of lived reality is erased—or becomes more of a void than a line—then we perhaps start to see that the state of things is malleable within our agency. The offer to consider and activate this awareness is something I hope my work brings.
Deborah Anzinger: An Unlikely Birth is on view at the Institute of Contemporary Art, University of Pennsylvania, in Philadelphia until August 11.
Jareh Das researches, writes, and curates diverse visual arts projects centered on the contemporary. Between 2013–16, she worked as a PhD Research Curator at The Arts Catalyst London, which was part of an Arts Humanities Research Council-funded doctorate titled Curating Art and Science: New Methods and Sites of Production and Display, offered in partnership with Royal Holloway, University of London's Geography department. Das was awarded her doctorate in July 2018 for curatorial work and her thesis, Bearing Witness: On Pain in Performance Art.