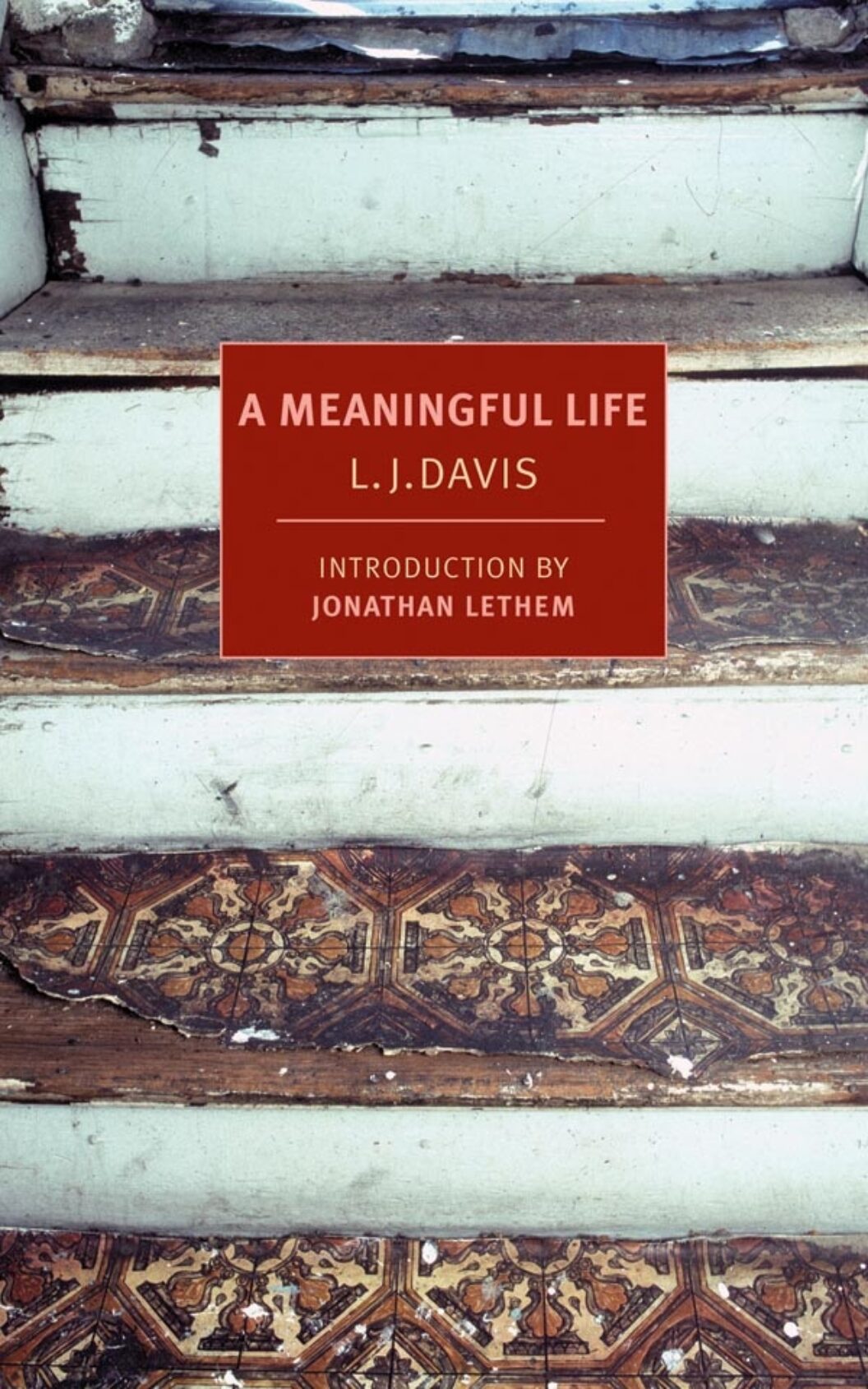 So much to say about this book touching on the deadening effects of mindless employment, on marital dysfunction, middle-class preoccupations, dipsomania, and realty. Real estate, the unfailing conversation starter for those deeming themselves worthy of being called New Yorkers, trumps all of the subplots in L.J. Davis's very dark comedy. Subtly Kafkaesque, this novel tells the story of Lowell Lake, an irritating dimwit with the introspection of a bedbug who wakes up one day to the realization that his life has no meaning. The solution: a fixer-upper in Brooklyn's Fort Greene. Once owned by Darius Collingwood, a shady colonel who took up residence there in 1884 before fleeing to South America and writing The Autobiography of a Scoundrel, the decrepit 22-room mansion has become a SRO whose occupants Lowell gives less consideration to than the plumbing.
What's wrong with the following picture? "In the weeks since he'd first come to the neighborhood, he'd met a fag real-estate agent, two senile old people, a pair of stoned hippies, and a nut. (He'd also met, albeit briefly, a substantial number of Negros and Puerto Ricans and one goofy grocer from the Canary Islands, but they were not the people he was looking for, and they didn't count.) Clearly such a collection couldn't be a reasonable cross-section of this or any neighborhood." The novel is as un-PC and cringe-inducing as they get, but what's even more wrong with the picture is that, although the novel was published in 1971, it parallels the talk around current gentrification, if not in Fort Greene—it's tapped out—perhaps Clinton Hill, Bushwick, Bed-Stuy? The list goes on …
L.J. Davis masterfully captures the cognitive dissonance of those incapable of acknowledging the consequences of their actions. Lowell is not precisely evil, he's just self-absorbed, lost in life. Though he completes the renovation project, the joys of homeownership are forever barred to him. Somewhere down the line things go terribly wrong, but he's such a nonentity no one even notices. Loser status intact, he's still merely, if inaccurately, "the guy who moved to Bedford-Stuyvesant."
Mónica de la Torre is Senior Editor of BOMB.
A Meaningful Life is out from NYRB Classics.
Originally published in
Featuring interviews with Allen Ruppersberg and Cheryl Donegan, Allora & Calzadilla, Joel Shapiro, Lydia Peelle, Rebecca Solnit, Cherien Dabis, Karole Armitage and Lukas Ligeti, and Thomas Bradshaw.