the writer on her debut collection, Rise, and the role of myth in her work.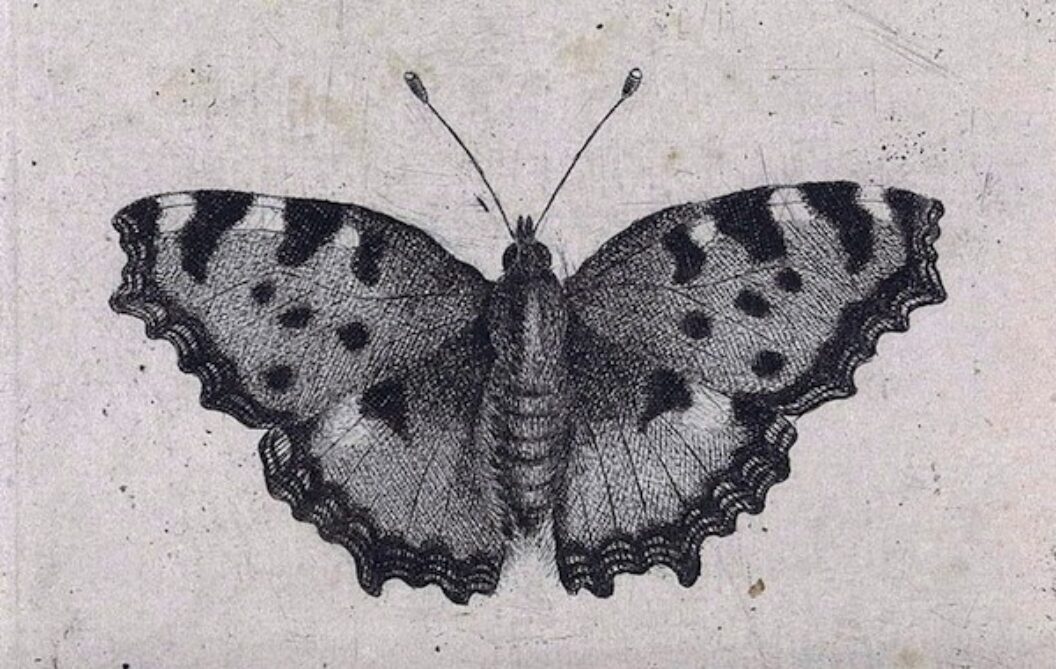 L. Annette Binder's Rise (Sarabande Books, 2013) is a stunning debut collection that blurs the line between ancient mythologies and modern anxieties, employing fantastical narratives to capture feelings of loss, regret, wonder, and despair. Binder depicts, in achingly beautiful prose, the weirdness of the world, and makes us love the strange people who inhabit it.
I first came across Binder's work in One Story, which published her Pushcart Prize-winning piece, "Nephilim," in 2010, a story that charts the inevitable decay of a giantess, Freda, and the desperation of unrequited love. Binder answered my questions by email from Boston.
Amanda Faraone In "Dead Languages," and several of your stories, I was struck by how the most surreal and poignant moments were not the ones dealing with strange phenomena, but the mundane moments of daily life surrounding them, like a mother taking her child to the grocery store and realizing her own alienation from her son. When you were writing these stories, did you tend to start with the general condition of the characters, or from these moments of loss and alienation? When did it become clear that the collection would be loosely bound by this theme of otherness and the surreal?
L. Annette Binder The starting point really varied from story to story. Some stories began with a general feel for the characters. What would it be like to be a giantess living in her childhood home? Or a man who grows increasingly far-sighted until he can see the distant planets, but not the face of his newborn son? I thought about these characters for weeks sometimes before I started writing.
Other stories began with more specific moments. I began "Dead Languages" with that scene in the grocery store and worked backwards from there. I wondered what brought the mother to this place where her toddler son is unreachable and what would it be like to have a moment where the gap between them is breached. "Galatea" began when I burnt myself and had to visit a dermatologist. While in his office, with its orchids and soothing music, I imagined a woman waiting to consult with a surgeon to remove the veins from her hands. For "Tremble," I saw a man paying money to braid a woman's hair. These moments were like little riddles that I had to unravel by writing the story.
The themes of the collection sort of emerged as I wrote the stories, though I wasn't sure as I was writing how exactly they'd fit together. My home state of Colorado was on my mind, the strangeness of it and the beauty. I was thinking a lot, too, about the varied ways people deal with loss and how people can know each other for years and still be mysteries to each other. The more closely I paid attention to the characters, the stranger (and more real to me) they seemed.
AF I've read that you are currently working on a novel that grew out of "Dead Languages," which was one of my favorites in the collection. How did you decide to make the leap from the short story form to a novel? Was it something that felt unfinished in the story, or just a compulsion to find out what happened with Nicholas?
LAB After I finished "Dead Languages," I was pretty sure there was more to explore in the story. I wanted to find out why Nicholas is the way he is and how his mother tries to bring him back. I'm hard at work on the first draft of the novel. I am a pretty glacial writer. No sudden bursts of 20 or 30 pages for me, but it's coming along.
Returning to the novel form has been an adventure. The first fiction I ever wrote was a novel (which is sitting in a drawer now and will probably always stay there). After writing nothing but stories for the last four years, I'd forgotten what a long haul it is to work on a novel, but it's also great to have this universe to return to and explore.
AF My father is a Classics professor, and so many of the themes in your stories felt very familiar to me, as I grew up immersed in the world of ancient mythology. Some of the stories, like "Galatea," have more obvious connections to Greek mythology, but in many of the stories I was struck by your ability to talk about modern phenomenon in a way that felt ancient. For example, in "Nod," I loved how you explored the idea of prophecy, and how family mythologies can hold so much sway over the way we live our lives. In descriptions of Rise, it has been called a collection of "fairy tales," but I was wondering, specifically, what role classical mythology played in your stories and the tone of your collection?
LAB Classical mythology played a huge role in the feel of the stories. When I was in school I read Edith Hamilton's Mythology too many times to count, and once I started studying Latin, Ovid's Metamorphoses were a revelation. I've forgotten most of the myths I knew when I was a kid, but their strangeness—and the matter-of-factness with which they're recounted—is something that made a huge impression on me.
I've found that whatever resonates for me is what finds its way into my writing, even if it's not something I'm consciously focused on. This is probably true for many writers. And, strangely, it might even be better not to focus on it. I wrote the first draft of "Lay My Head" without making the connection between Lucky Hans and Angela. That part of the story only came out in later revisions. If I had sat down to write a fairy tale or a story with mythical underpinnings, I'd be sitting there still, I'm sure.
AF I think it is interesting, the way the stories we hear or read as children can have such an impact on who we become as writers and as people, without us even necessarily realizing that it is happening. I sometimes feel that in order to write, I have to take on a child-like stance towards my subject—to believe fully in the world of the story before critiquing and revising it. I recently heard Dan Chaon say that now that he has children, he's realized that he needs to make his stories enthralling enough that they keep asking him: "What happened next?"
In Rise, I noticed that many of the stories are either narrated by a child or focused on a child (or the loss of a child). Why do you think children play such a large role in your collection? Is it because of their connection to mythology and fantasy, or something else?
LAB I agree completely with Dan Chaon. My daughter's favorite question is "What happens next?" Kids have an intuitive understanding of what makes a story work, and it's fascinating to see really little kids shift between pretend and the real world. I've been spooked more than once by a child talking to somebody floating over my shoulder or the man who lives in the wall. Their half in/half out status is endlessly interesting to me, and even when I'm working on a story without any kids in it, this slightly off-kilter way of looking at things resonates and affects my work.
L. Annette Binder's stories have appeared in One Story, American Short Fiction, The Southern Review, Fairy Tale Review, and has been performed on NPR's Selected Shorts. Her first collection, Rise, is out now on Sarabande Books.
Amanda Faraone is a teacher in 651 ARTS and BOMB Magazine's New Media & Arts Fellowship program, and is a Development Assistant at One Story.