Fear Can Set Us Free: Kiyoshi Kurosawa's To the Ends of the Earth Reviewed by Ken Foster
A young Japanese journalist shooting a televised travel program in Uzbekistan confronts her deepest fears and hidden aspirations.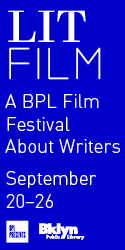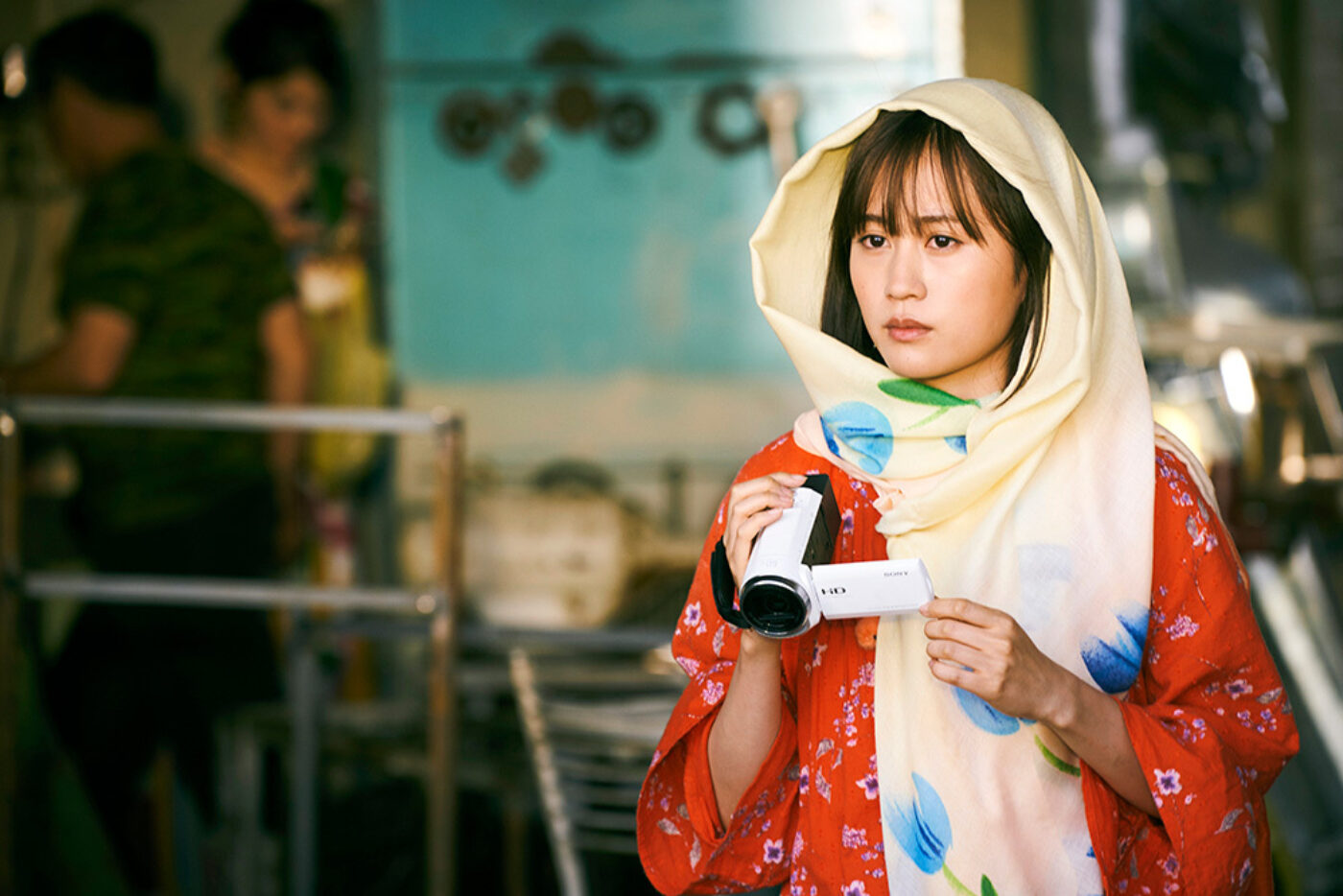 There's a moment near the finale of To the Ends of the Earth that is so quiet and astonishing that it leaves me breathless each time I watch the film. This visual echo simultaneously defies and redefines everything that has come before it in the film's curious, labyrinthine trajectory, which is punctuated by unexpected epiphanies, humor, and quiet meditations on the ways in which fear can set us free.
Director Kiyoshi Kurosawa built his reputation in J-horror films like Creepy (2016). In To the Ends of the Earth, the tension comes from a growing sense of existential dread. Commissioned to mark twenty-five years of diplomatic relations between Japan and Uzbekistan, the film follows Yoko (Atsuko Maeda), a young television presenter, as she travels with a camera crew preparing an episode of a travel program. She wades waist-deep into the human-made Lake Aydar, bursting with enthusiasm and wonder as she describes a mythical fish called the bramul, which is said to grow to two meters in length. The crew is determined to capture this creature on camera, and Yoko gamely engages with a local fisherman and casts lines into the water, only to pull up nets filled with trash. The problem, the fisherman says, is that she is a woman. Yoko doesn't respond while the fisherman and all-male film crew discuss her within earshot. She knows what the camera expects of her, but off-camera she grapples with uncertainty.
Desperate for useful footage, the crew proceeds to put Yoko through a series of gentle humiliations, urging her to munch enthusiastically on an undercooked local meal and subjecting her to a terrifying whirling dervish ride at a local amusement park. Increasingly apprehensive, Yoko submits to the ride, even as the park director worries about her being a child forced to comply by the men.
Each afternoon, while the crew goes off to dinner, Yoko explores the city on her own terms. The camera follows her, capturing tension as she pushes through chaotic markets or enters a crowded bus. Lost on the way back from her explorations one night, she discovers a goat tied up in a small yard. Later, when the crew frets that they have only a minute and a half of usable footage, Yoko suggests that they film her as she sets the goat free.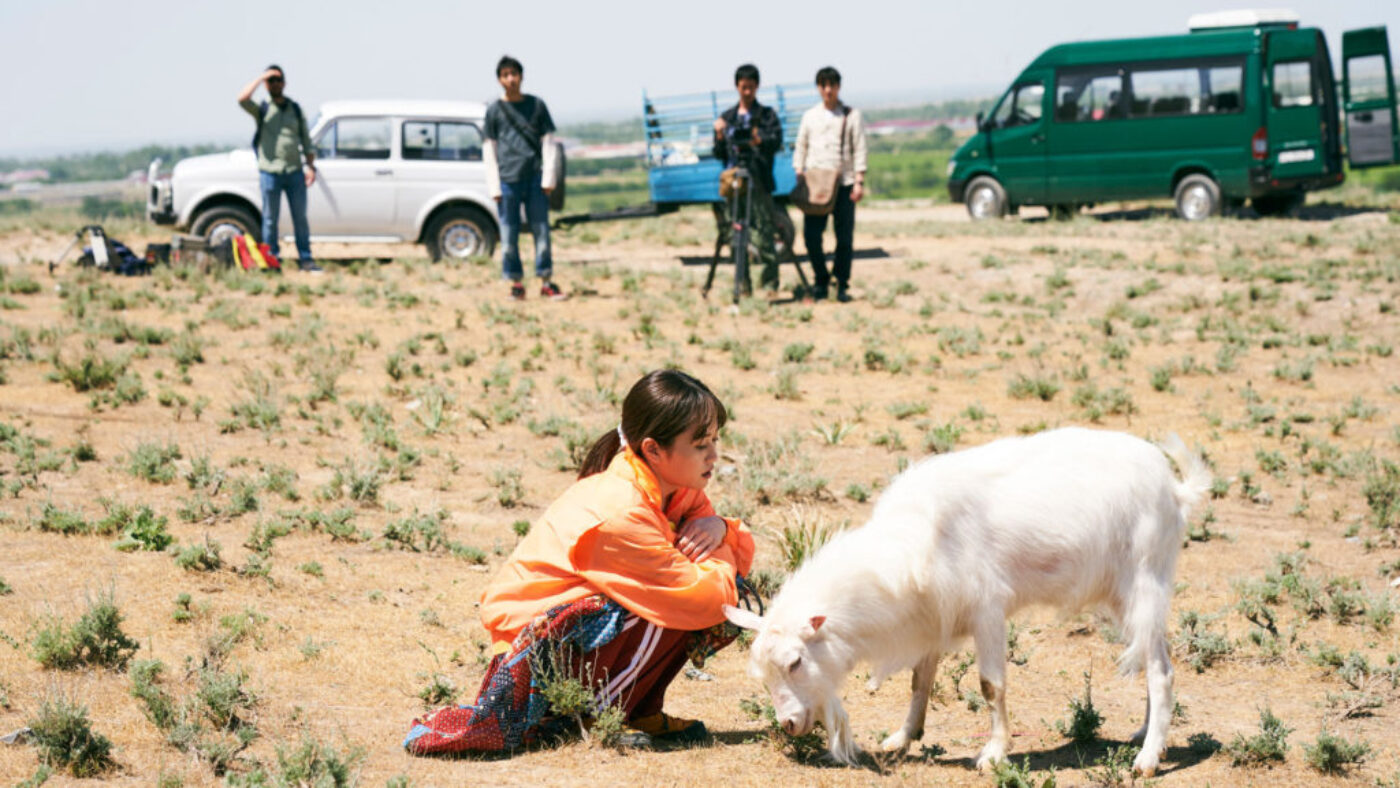 Things don't go as planned. The goat's family has a different sense of ownership than these foreigners can understand, and the fate of the goat, left out on its own in a landscape barren but for its power lines, is uncertain at best. But it makes good television. In the hotel lobby one evening Temur (Adiz Rajabav), the local interpreter and guide, becomes the first of the men to recognize that Yoko might have a life beyond her function in their show. She talks to him about her boyfriend, a marine firefighter in Tokyo, and her hopes to marry him. We have seen her texting with him each night in her hotel room.
On one of her excursions, we follow Yoko into a grand theater and its rooms that seem to mirror each other in scope while displaying intricate differences in ornate design. When she finally sits down in the empty auditorium, she sees herself onstage singing Edith Piaf's "Hymne a l'Amour" with a full orchestra. Later, in another desperate brainstorming session with the crew, Temur suggests that they go to a location that has great personal meaning to him. He describes the Navoi theater, with each of its waiting rooms representing the distinct regions of Uzbekistan, which were built and decorated by Japanese prisoners of war. In his youth this collaboration moved him to study the Japanese language and culture. It is the reason he is here in this moment. Yoko joins in the description, recognizing it as the theater she had wandered into by chance. But the crew dismisses it. "That's a great story," they say, "but it would make terrible television."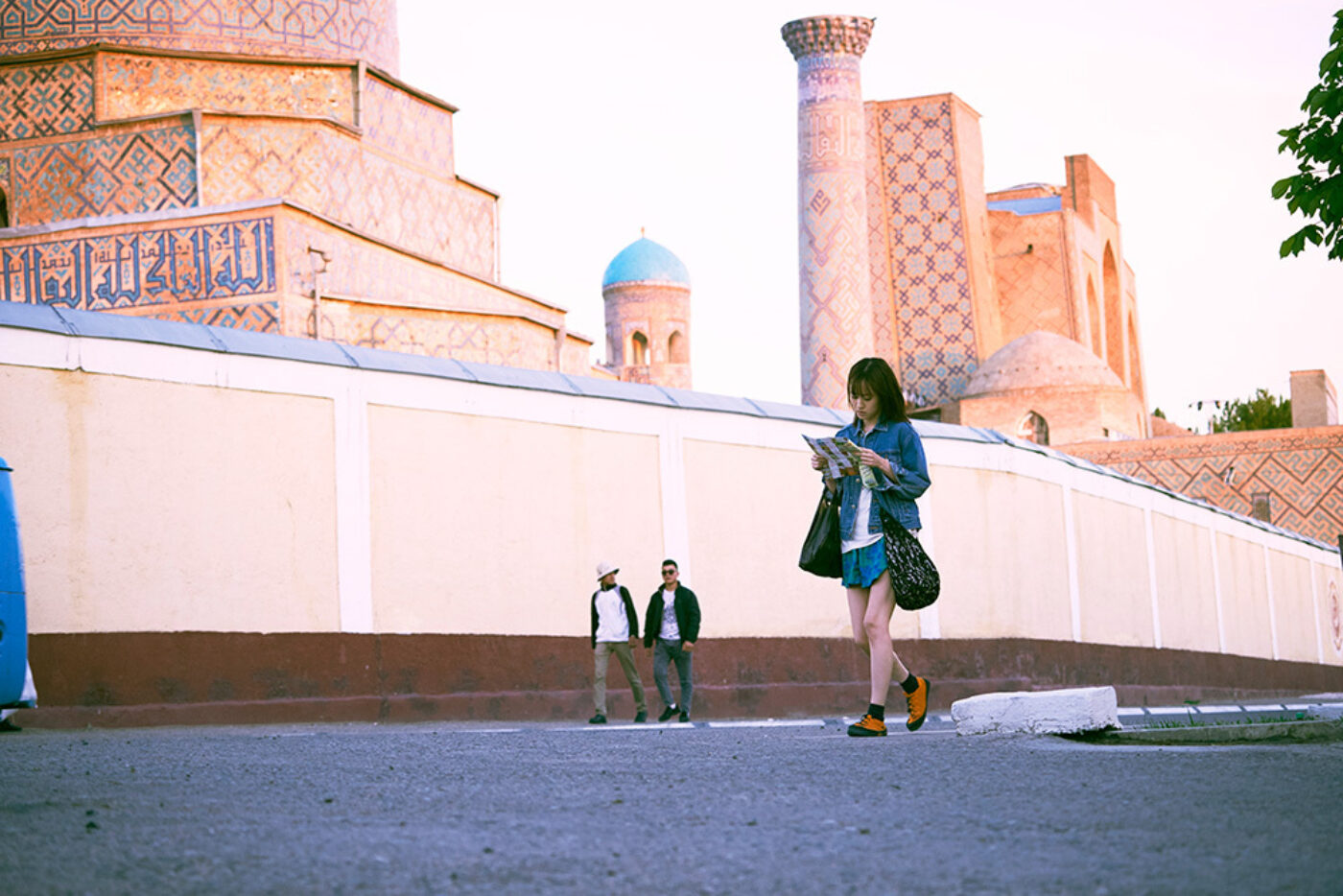 Sitting at dinner one night with the cameraman (Ryo Kase), Yoko opens up. She worries that she is slipping away from herself. What she really wants to do is sing. Well, he explains, reporting and singing aren't that different. She corrects him: "Reporting needs reflexes, but singing needs emotion."
The exchange inspires the crew to offer a camera to Yoko, empowering her to capture situations on her own terms. This leads to another marketplace, the pursuit of an angry feral cat, and a chase while being pursued by the police. Fear, vulnerability, and curiosity propel Yoko to flee like a criminal, and when she's finally caught, the police scold her for running. "Why didn't you just tell us what you were doing?" they ask. "Without talking, we can never understand each other." While at the police station, the mounted televisions light up with news from Tokyo: a raging port fire has killed multiple firemen, including, possibly, her boyfriend. Now her fear is unmasked, and the men around her, including both her own crew and the policemen, are moved to console her.
The film's narrative is simultaneously plotless and intricately laid out, all leading inevitably to that indescribably exquisite moment on a mountain top, which ends the film. With most of the crew returned home and Yoko and the cameraman finishing some pick-up shots alone, they journey up that mountain in search of another mythical beast. Though Yoko is ostensibly alone up there, she is decidedly not: Okku the goat, Edith Piaf, and the entire audience are there with her. And then there is that exquisite moment, when everything is made clear.

Kiyoshi Kurosawa's To the Ends of the Earth opens December 11 via Metrograph's virtual screening.
Ken Foster has written about film, music, and literature for BOMB, Salon, The Village Voice, and other publications. His most recent book is City of Dogs, a collaboration with photographer Traer Scott. His work can be found online at www.kenfosterbooks.com.