Kickin' It: Jennifer Harge Interviewed by Taylor Aldridge
The dance artist and choreographer discusses her praxis of fellowship and pleasure.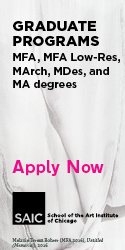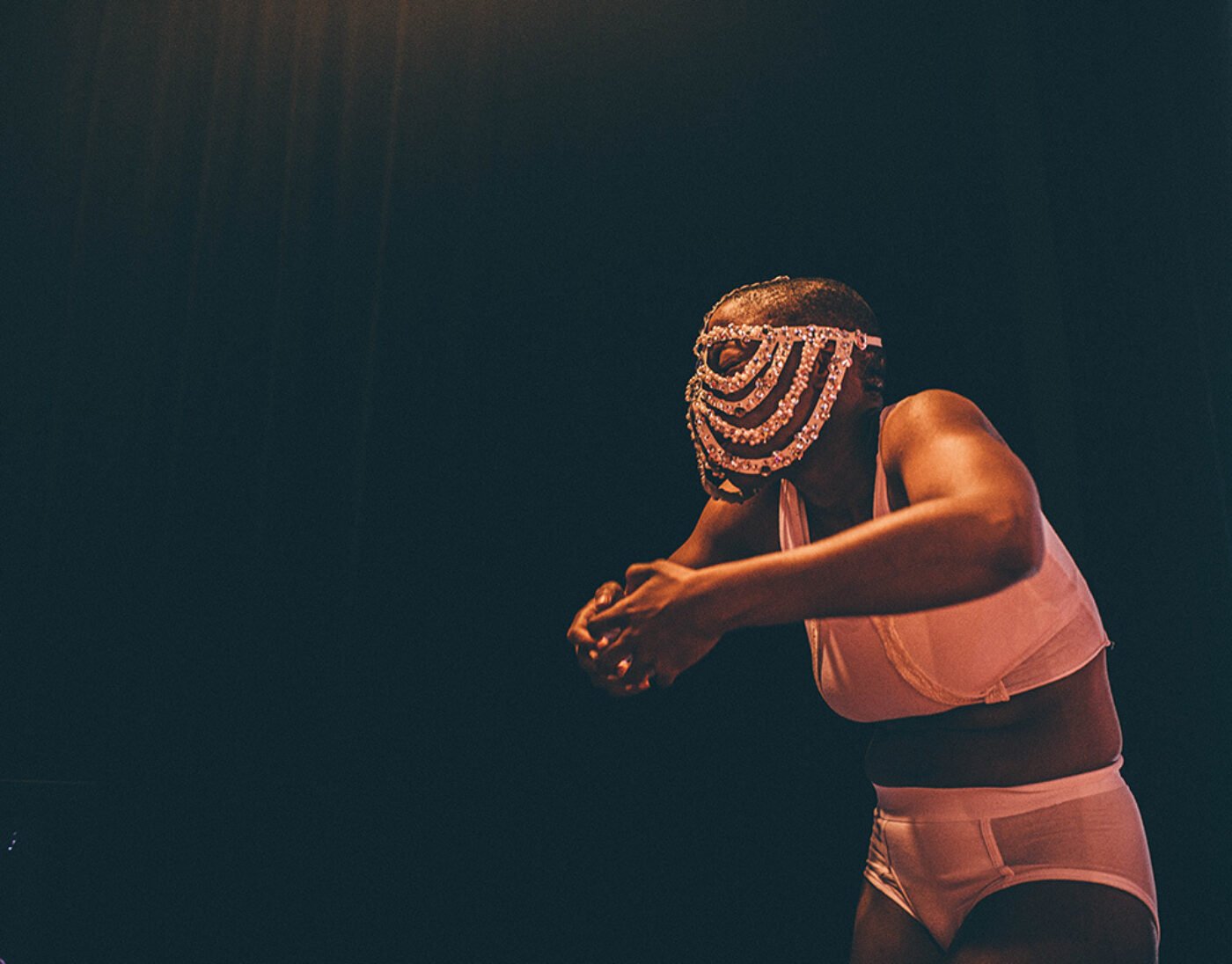 In 2016, I met dancer and choreographer Jennifer Harge, who has conceptualized several movement works in recent years pertaining to surveillance, fugitivity, queerness, sacred space, and mourning. Both of us drawn to aspects of grief, pleasure, and churchicality, we soon found ourselves in thought-partnership inspired by the works of Stefano Harney and Fred Moten, Lucille Clifton, Hortense Spillers, and Alexis Pauline Gumbs. Gumbs, more specifically, has been an indelible influence on us both. Her experimental book Spill: Scenes of Black Feminist Fugitivity, inspired by the work of Spillers, operates as an intimate practice of being with Black women scholars through poetic citation, as opposed to reading about or responding to them. The form that Gumbs takes up in her writings with feminist authors has become scaffolding for how Harge and I think through our work relationship as curator and artist. It has allowed for collective rumination on the colloquial form of fellowship in Black gathering: kickin' it—to hang out, to be with, to deal in collective labor and pleasure.
In 2019, we collaborated to produce FLY | DROWN, an installation and solo performance inspired by lore of escape and liberation through drowning and flight since the Middle Passage, and the Black domestic interior. In 2020, Harge will continue to present works bound by the spine of errancy within Black being, and fleets of pleasure. Here we discuss her work, familial influences, objecthoods, and the iterative work of FLY | DROWN.
—Taylor Aldridge
Taylor AldridgeWe are currently on Elmhurst Street in your grandmother's house in Highland Park, Michigan. We'll talk more about the significance of this home as it relates to your practice later. First, would you describe your movement practice and background in postmodern dance?
Jennifer HargeMost of my formal dance training took place inside of academic institutions, and modern and postmodern dance were the driving forces of the programs. While I find myself critiquing those techniques, I also feel drawn to the experimental forms I learned as a student of postmodernism. Those movements feel really good in my body. Whenever I'm beginning a new work, I find that my choreographic choices instinctually refer to postmodern aesthetics. But I can't stay there, because postmodernism asks us to strip away so much: subjectivity, narrative. I made pieces for proscenium stages during most of my life as a choreographer, but I became dissatisfied with the options available in that space. I started slowly transitioning into installation-based work to figure out how to live inside of a space, which helped me live inside of characters and live inside of information in more explicit ways.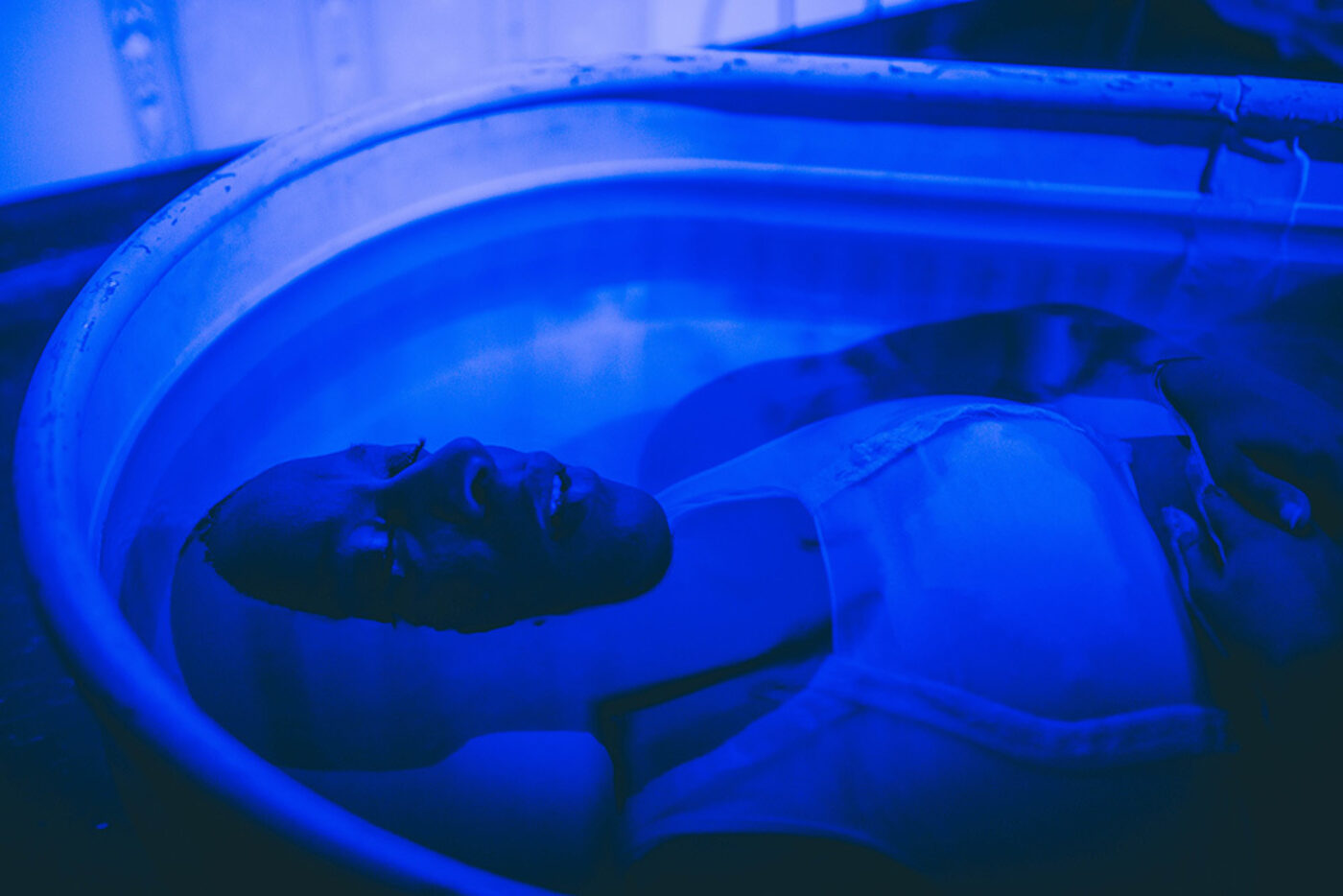 TAFLY | DROWN was a serial event that consisted of weekly dance performances carried out by you, a social sculpture where we had meals and conversations, as well as movement workshops. Can you describe for us that project in detail now that it's been about five months since its activation?
JHIt was all the ways in which I have understood, and needed to have, church in my life and practice. I'm also thinking about the home as sanctuary. For FLY | DROWN, we built this Black home; it felt important to be inside of a space that I grew up in, a space that I currently live in with my grandmother. That is a part of church: a place where you can get situated, but also where you can uncover things about yourself. [The work] is a tribute to the many people, Black women in particular, who have helped to shape and make Black homes. Homemaking was the way in which my grandmother took care of this home. FLY | DROWN is devoted to that way of working and way of thinking about the domestic interior. It was anchored in that type of care. A care so strongly connected to Black women.
TAAre there specific objects that resonate with you from these spaces, or that have been helpful in your desire to make your choreography practice more livable for yourself and others?
JHOne object that is in this home right now that was also in the installation is this pink carpet. In the FLY | DROWN performances, the first thing I would do was enter through the front door. The front part of the space was where we built the more traditional living room area, and that too had pink carpet. I would take my first step into the space like, "Ooh, okay. I'm just at home." I can allow myself as a performer to settle in, because I am in a space that I know and have known forever. I thrive on comfort, and when I know that people around me are also comfortable. It really does come back to the Moten quote from The Undercommons where he asks about being in our work in a way that feels good, in the way it should feel good.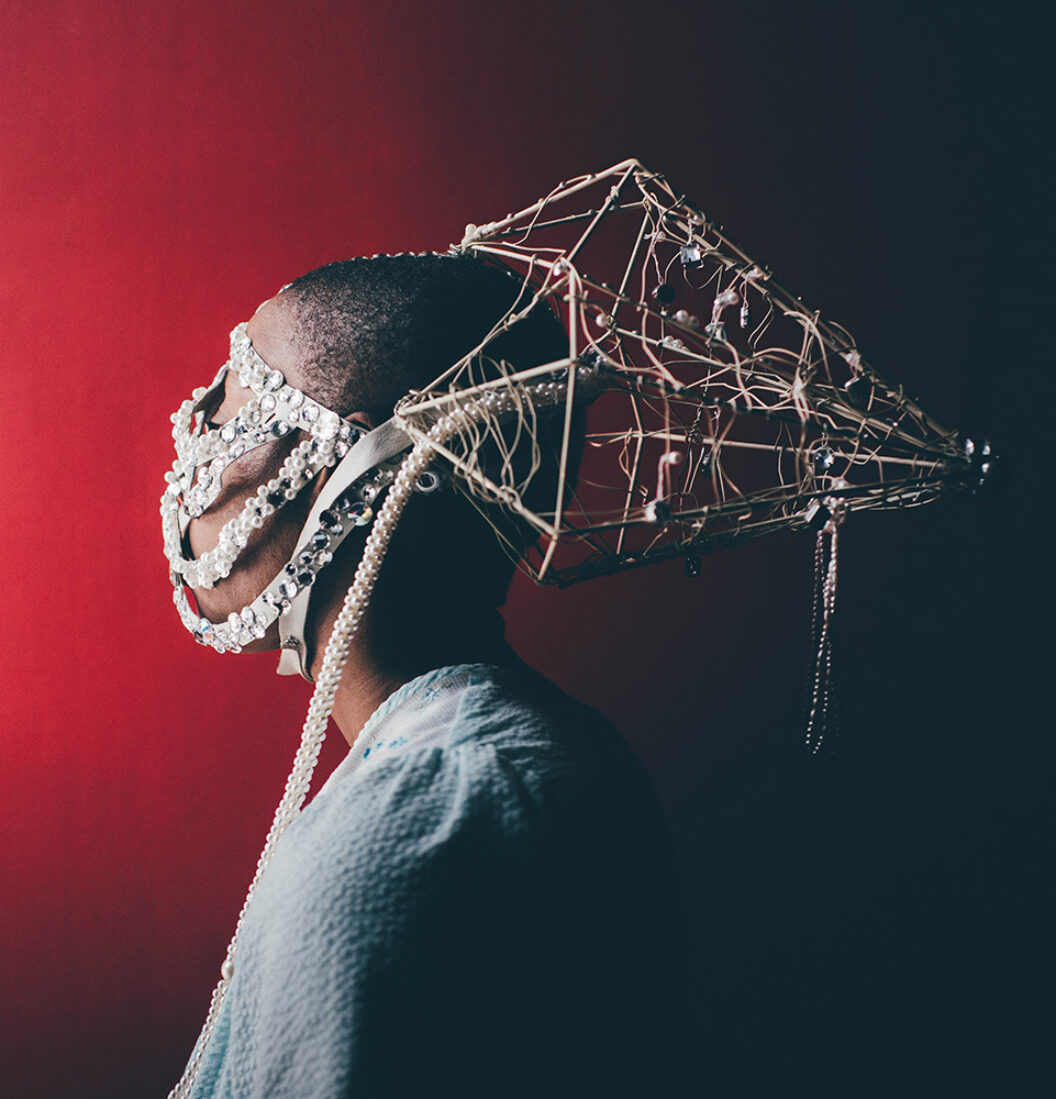 TAThat quote has become a guide and prophecy for us in many ways. How do you work to embody those methods through a somatic fugitivity practice while considering these interiors?
JHSo, I was thinking about Toni Morrison as I was brushing my teeth this morning…
(laughter)
TAOf course.
JHI've been thinking about the ways in which she drops us into the plot of her novels, so suddenly. I'm trying to think about fugitivity not always as going away but as a return self—giving myself my own body back. I'm trying to remain centered in the fact that I'm returning to myself, for myself, and I'm thinking about how that is a fugitive, somatic practice.
TAI want to transition and have you talk about Livable Futures and your collaboration with professor and dance artist Crystal Perkins.
JHLivable Futures is a residency program at OSU, and Crystal invited me to continue our collaborative work there. The week will consist of fellowship among Black women faculty and students, movement workshops, performance lectures, and presenting both of our solo performance projects. My collaboration with Crystal is like most other collaborations in my life. We spent so much time being fans of each other and loving each other, up close and from afar. And then, we realized that we had some shared research interests.
I met Crystal through our mutual friend Rodney Brown [New York City-based dance artist and choreographer]. He had made this piece called To: Our Tomorrow specifically for Crystal to dance in—she was dancing for Dayton Contemporary Dance Company (DCDC) at the time. I performed Crystal's role in the second iteration of the performance, and I that's when I really came to know her practice. I was like, "Oh my God. Who is she?" Her practice was always asking the questions I could feel but couldn't articulate. We found that we were both thinking about Black domestic spaces, and about Blondell Cummings. We started thinking about cookbooks as movement scores and how recipes could help us think through survival strategies or fugitive somatic strategies to be in our bodies. When the three of us gathered last summer in Cleveland, Ohio, to work and retreat, we just kicked it. We asked our vulnerable questions; we brought the books that help us see ourselves; and we brought our materials. For me, it became important to understand that this work is really about people just being, and then making space for whatever comes out of that. I felt overwhelmed with gratitude, and it was affirming. That kind of that fellowship reminded me of a Black sociality that is at the root of our survival: we made space. We always made space to kick it. If we don't make time for that, then I worry about us.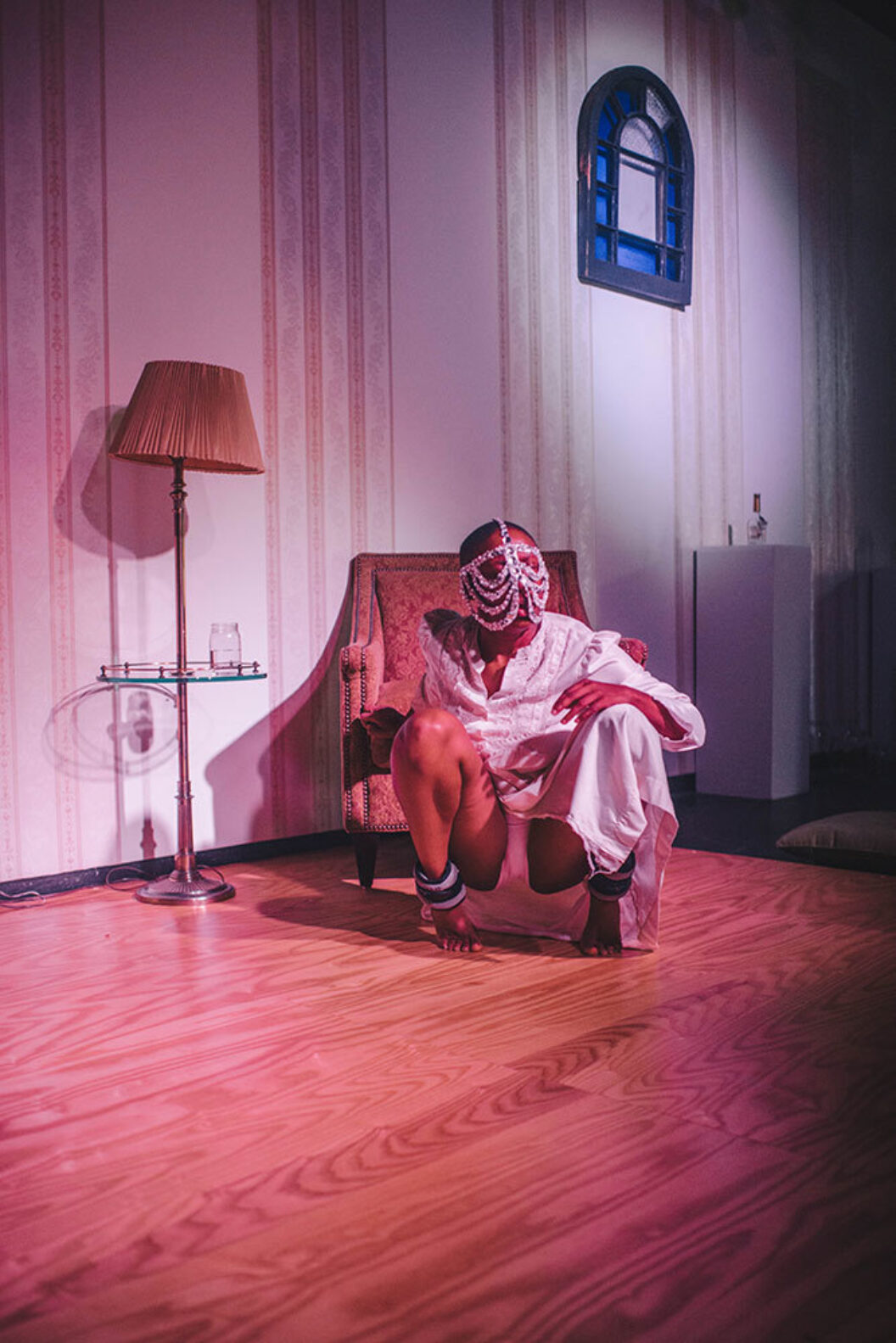 TAThe sociality of Blackness is so dependent on this immersion with others. You live in this home with your grandmother that she and her husband purchased over half a century ago. How has she created opportunities for you to find fellowship and immerse yourself here at home and in Detroit?
JHOh, I've never been asked that question before. My grandmother, Ernestine Shockley, is my girl. That is why she comes up so much for me. She is ninety-four years old. She's witty. She's the oldest of five children, and her mother passed away when she was about thirteen or fifteen years old, so she took care of her siblings with her aunt and uncle. She's always been in a position to be a caretaker. She has a sharp attention to things, because she was raised by domestic workers—her aunt and her mother both took care of white folks' homes in Tennessee. Her mother was a wet nurse. So while this has become her domain, I think there's a certain type of respectability politics at play, which is complicated.
But she's always been adamant about how you kept your house in order. That's why it felt so important for this particular home to then be the visual model for FLY | DROWN. Just so that when folks walk in, they too can remember what it meant, and what was at stake to keep your home in order, especially when you're leaving the South in response to Jim Crow on a micro and macro level. This rooting has helped me to take off, because the grounding here is so firm.
TAOn the opposite end of that, you also have been engaging with this notion of drowning. I want to hear you talk about the contrast between sinking and flight, and how they relate to the domestic for you.
JHI've been thinking through the domestic space and the physical home, but also thinking about home as my body—my everyday home. I think about drowning as a complete exhale. And I'm trying to get to a place where I can get to the end of every exhale. Even in my movement practice, I try to think about how I can offer myself movement strategies that help my breath get to the end of the exhale. When I think about spaces where I'm most uncomfortable, the thing that is not happening is I'm not taking full breaths. How can I retrain my breathing? How can I make movements that consider retrained breathing so that it is my daily method to be in full breath, and so I can reach it more easily?
FLY | DROWN's next activation has been postponed due to health concerns surrounding the Covid-19 pandemic.
Taylor Renee Aldridge is a writer and curator based in Detroit, Michigan. She is currently working on an iterative exhibition centered around Black pentecostalism and incoherence.