Kevin Kline and Bruce Schultz by Zachary Lazar
Perhaps nowhere in the world is the line between beauty and kitsch finer than it is in New Orleans.

Discover MFA Programs in Art and Writing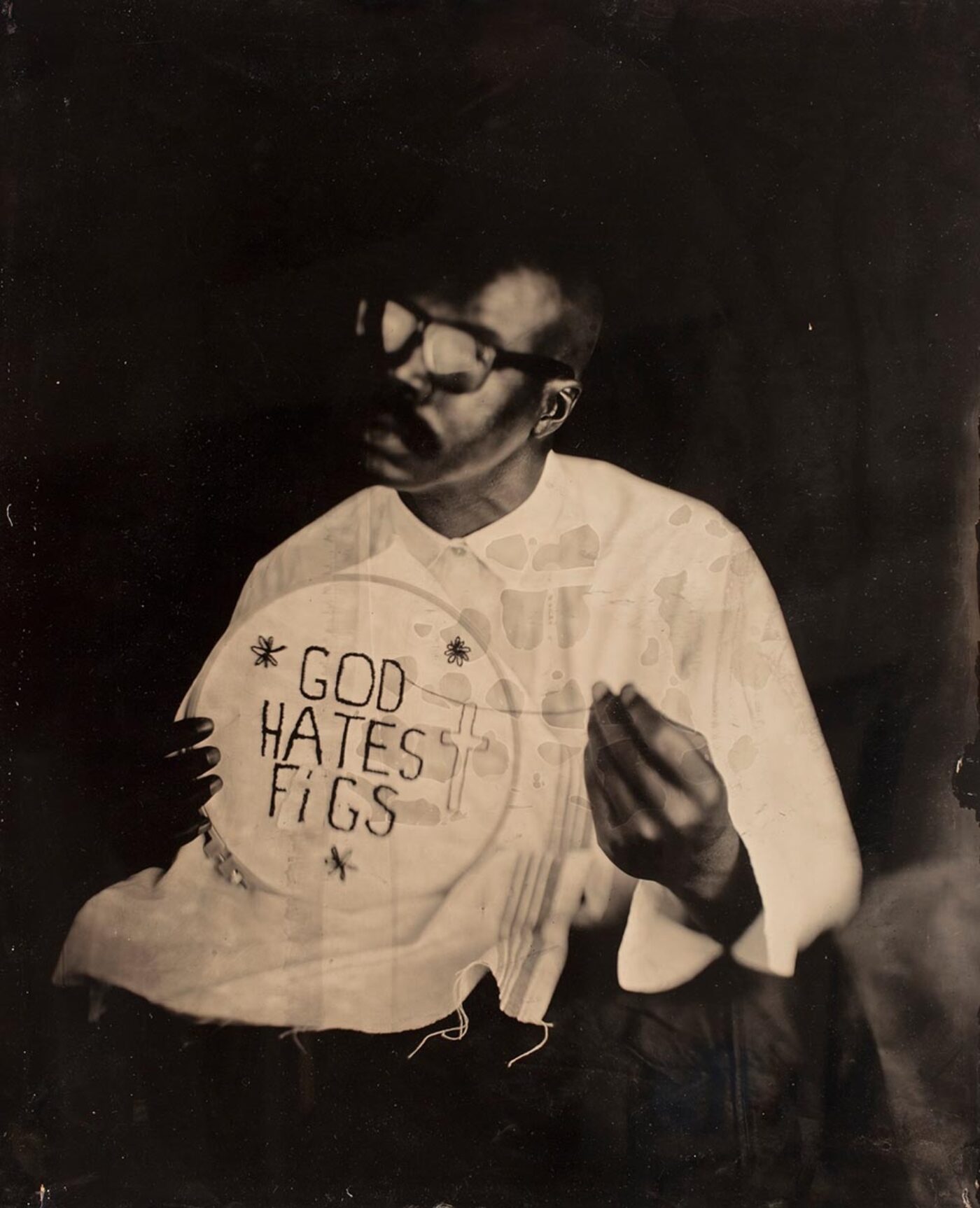 Perhaps nowhere in the world is the line between beauty and kitsch finer than it is in New Orleans. The city is famously awash in beautiful living culture—brass bands, sissy bounce, gutter punks, Mardi Gras—point a camera anywhere and you'll get an arresting image, though it will probably be one of a thousand just like it. Choose black-and-white and you'll get eerie voodoo nostalgia. Choose color and you'll get exotic loudness. This leveling effect is also true of representations of the post-Katrina city. Exhibit One: the sobering vision of the ruined house covered in vines. Exhibit Two: resilient children dressed up for a second-line parade in the same blighted neighborhood. In reality (not in photographs), neither is a cliché. But there are so many photographs of New Orleans that it often seems impossible to make a fresh one.
The remarkable thing about A Stranger to Me, Kevin Kline's new series of tintype photographs, is how they manage to say something new about the city, carefully refracting its essentials, as in Lou Reed's Berlin, through a personal story—a love story. Kline has made twenty-one images of his longtime partner Brian Waitman, who enacts poses representing significant moments in their sixteen-year relationship. Waitman is "Mr. High Pockets," the big-spending night crawler in a top hat, and he is a parody of a white magistrate in a wig of cotton balls, and he is a proxy for Trayvon Martin in a hoodie. He is a prisoner in stripes, a saint in a hair-shirt made of beer can tabs from beers actually emptied by him and Kline, and he is Venus de Milo as a black man whose vanished arms become an emblem of a gentrified city that has grown significantly whiter since Katrina. In the capital of costumes and disguises, Waitman, in his unknowable multiplicity, is Kline's muse, and Kline portrays his now ex-lover with startling intimacy. The slow and arduous tintype process, which produces one-of-akind images that are imperfect and hypnotically "antiqued," seems ideal for memorializing a love story. These particular tintypes are much larger than usual (20 by 24 inches), produced by Kline with the help of Bruce Schultz, who ingeniously attached a 530mm lens to an ice-fishing tent that became the combination camera and darkroom that allowed for such monumental scale. Their updating of the old technology, used by Civil War photographers, is ideally suited to a city in which that old war often seems to be still in progress.
A good portrait photograph hits us like music, then holds our gaze by revealing layer after layer of someone else's intimacy. Kline aptly describes his series as a study of "race, boredom, sexual identity, poverty, and beauty." The plates, alive with Waitman's image, are singular and iconic. They are dreamlike mementos of a private world—half hologram, half daguerreotype. They capture the spirit of New Orleans, and— as George Dureau did, as E. J. Bellocq did—make it universal.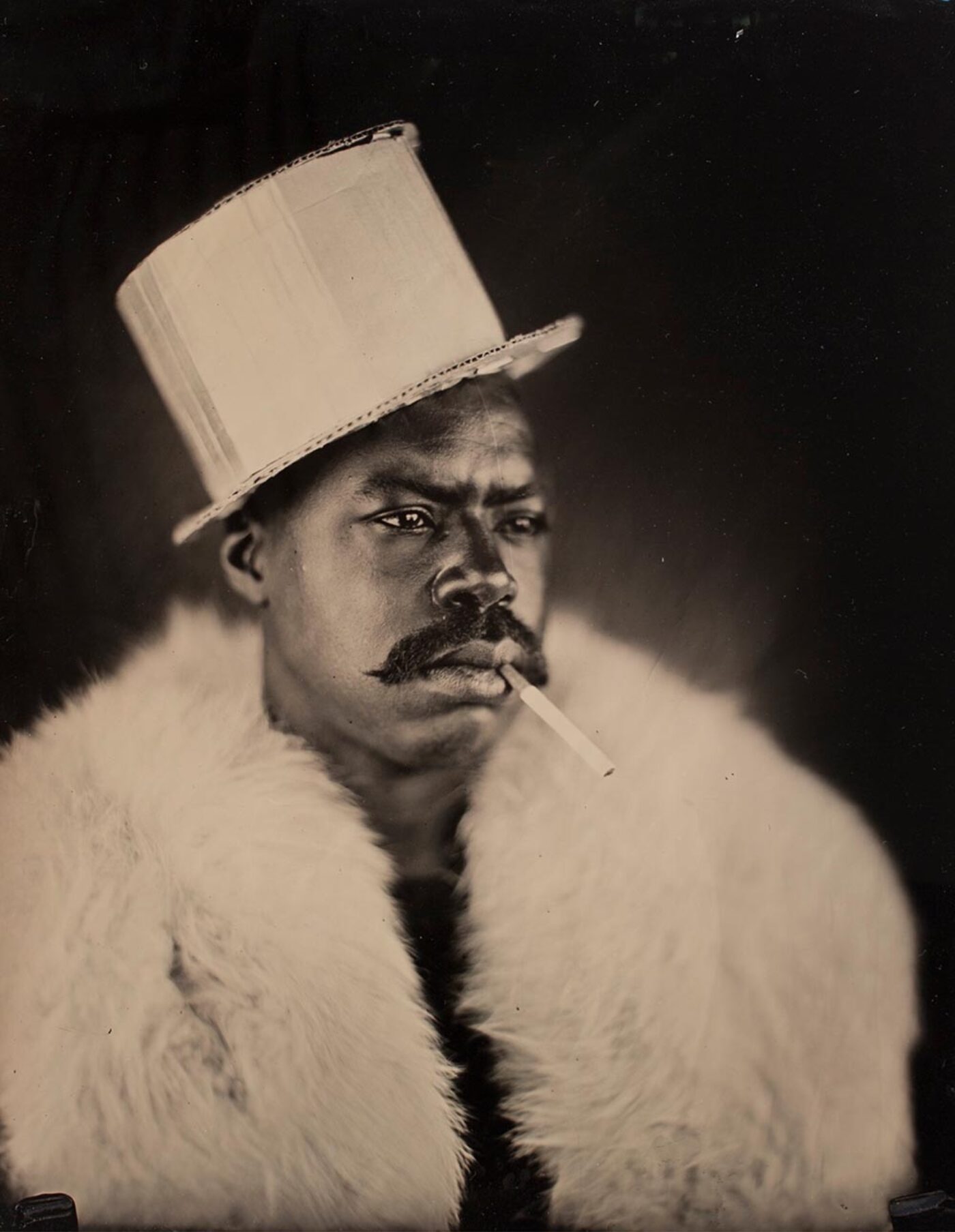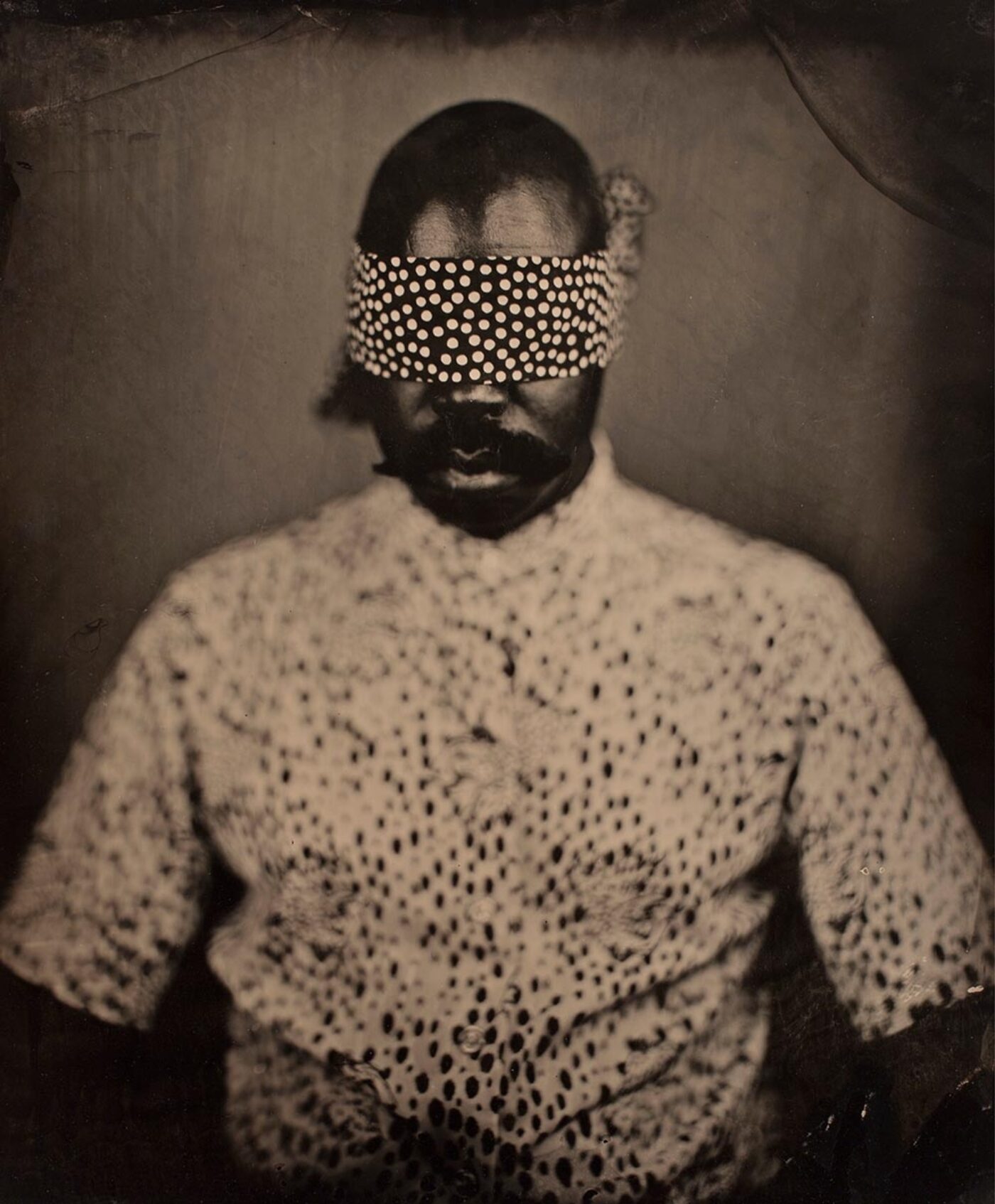 — Zachary Lazar is the author of four books, most recently the novel I Pity the Poor Immigrant.
Originally published in
Featuring a cover with hand-drawn verse by Eileen Myles. Interviews with Carolee Schneemann, Nicole Eisenman, David Humphrey, Maggie Nelson, Justin Vivian Bond, Robert Grenier, Leigh Ledare, Chris Kraus, Moriah Evans, and more.