"The power of cinema lies in its ability to cut across social barriers. That's what we've been trying to do. Literacy is not necessary—the upper classes should not be the guides for you to understand and appreciate a film. It has to be direct human contact. It can communicate with the psyche."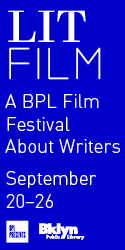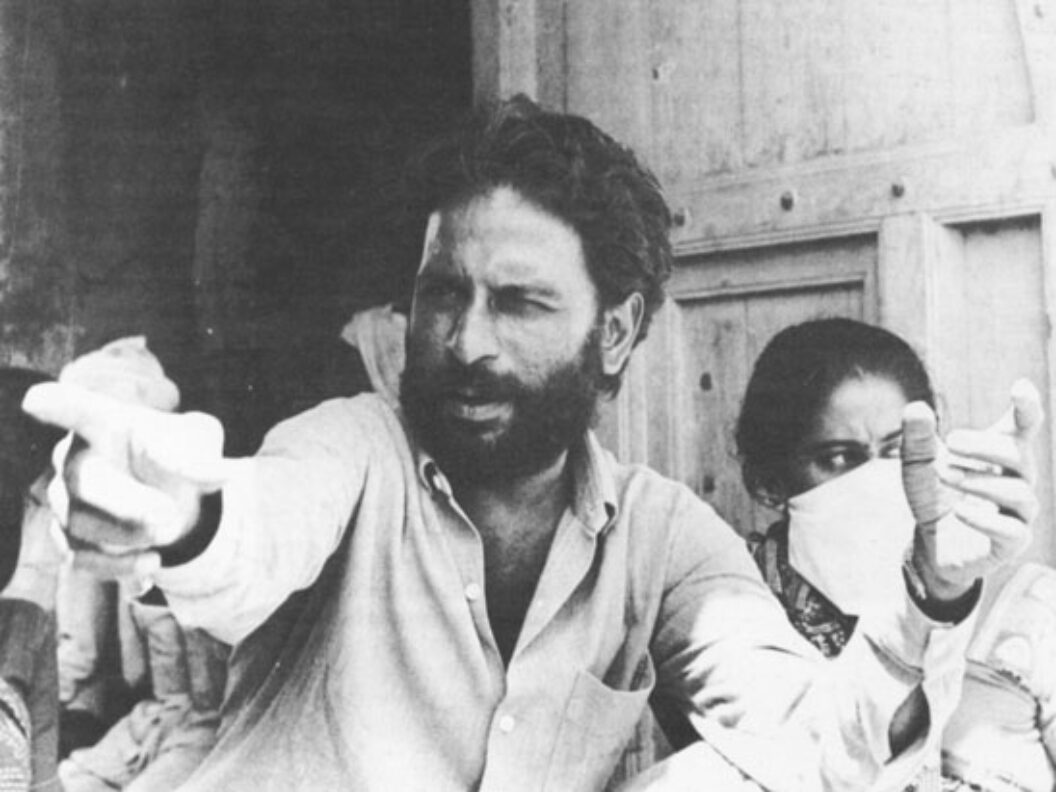 "Oh wow," says Ketan Mehta, his eyes dancing, the whites porcelain against his brown skin. "Oh wow, that's great." He's easily excited. He's as enthusiastic about a new film as he is about a jazz concert, leaning forward in his chair, drumming the table with his fingers. Ketan Mehta is only serious on two occasions: when there's a camera pointed at him, or when he's discussing his work. At 37, he's India's director-of-the-year. His film, Mirch Masala (translated as Spices for its American release) was the most popular film in India in 1987, appealing to rickshaw drivers and paanwallehs as well as university students and businessmen. Until a year ago, he was based in Ahmedabad, India's artistic center, home of the National Institute of Design and Le Corbusier's famous house (designed for the Sarabhai family).
This year, Mehta left Gujarat, "Nobody takes you seriously when you're sitting in Ahmedabad making films," and made the inevitable move to commercial Bombay. However, he continues to make films that appeal as much to intellectuals as they do to the mainstream Indian population.
Mirch Masala is a film about oppression. It's the story of a feudal village in pre-Independence India and how the powerless of the village—the old men and the women—risk all they have to fight that oppression. Smita Patil, an actress who recently died in childbirth, gave a compelling and sensuous performance as a village woman who defies the men, and the women around her.
Ameena Meer You came from a theatrical background via television to cinema. Did you work for Doordarshan, Indian television?
Ketan Mehta Immediately after graduation from the film institute, I joined as a television producer at one of the experimental television centers in Ahmedabad, the Indian Space Research Organization. It was primarily rural oriented television. Surprisingly, we were given total freedom. Immediately out of the film institute, fresh with ideas and enthusiasm, we had this unique opportunity—take your equipment, your vehicle, here's your unit—go into the village and do whatever you like. It was an incredible experience. Traveling all over Gujarat, meeting people, making programs on whatever you felt like, whatever you came across. It was real, genuine experimentation with medium, with people. That experience has been vital to films that I've made, especially the first film, Bhavni Bhavai, about the untouchables. A very strong caste system prevails in the rural areas. I'd made a series of programs on the untouchables in Gujarat and the atrocities they were going through. And somehow, through that experience, I came across a folk story and the script for Bhavni Bhavai emerged. It was such a personally felt experience that it was very exhausting to make the film.
Similarly, Mirch Masala (Spices) had its roots in the period that I was traveling around Gujarat, spending days in villages, working with the people.
AM Mirch Masala is set in Gujarat, but it was made in Hindi, wasn't it?
KM It's an economic fact that a Hindi film will have a much wider release. I'm comfortable with Hindi because of my Delhi education and most of my actors are also Hindi-speaking.
AM Are economic considerations as influential in India as they are here, when one is making a film? I mean, would they force you to give up projects or drastically alter them?
KM So far, I have not done any projects which have come to me. I've created them and tried to make them come true. Here, in the commercial industry, a proposal is thrown at you—that would never work for me. I come up with an idea, develop the idea, get excited about that idea and then look around for the way to go about making it.
AM And you're able to maintain your original vision?
KM What is creative vision? It's a vision that is growing, coming from a human being. It's a changing idea—there's nothing sacrosanct or unchanging about it. It's a man who's changing and growing and experimenting with his life and his medium.
AM Smita Patil, who plays the protagonist in Spices, was a sought after actress in India. Her roles as village women or ordinary working class Indian women are now archetypes. How did you get her to be in Mirch Masala (Spices)?
KM Smita Patil acted in some of the diploma films in the Film Institute. She wasn't a known star at that point. She was a television news reader who wanted to explore new avenues. I became friendly with her before I even graduated. And the relationship flowered. Actually, there were a lot of people: Nasiruddin Shah was also in the Film Institute at that time, so was Om Puri—who plays the old man in the film. All these people felt as though they had a similar vision and wanted to do something together. It's a group that's stuck together, even today.
AM Are you interested in making films in English, or outside India?
KM I will continue to make films. In not just one language, but I hope, in many languages, in many places.
AM Do you think it's worthwhile to make an English film in India?
KM The fact that people who were brought up speaking English, are now working in Hindi or Gujarati or whatever—that is an achievement. It's not something that is being taken away from them. Let's face it, English is a minority language, it's spoken and understood by less than one percent of the population, and most of them are the educated upper classes.
AM What I thought was amazing about Mirch Masala was that it cut straight across the social lines—the servants watched it and loved it, University students loved it, diplomats and the jet set loved it.
KM The power of cinema lies in its ability to cut across social barriers. That's what we've been trying to do. Literacy is not necessary—the upper classes should not be the guides for you to understand and appreciate a film. It has to be direct human contact. It can communicate with the psyche.
AM Part of that is your use of melodrama and the prototypes of Indian cinema that everyone is familiar with.
KM What you're saying is that the language used is a familiar idiom. All the characters were prototypes of 1940s Indian Cinema; these are known by everyone in Indian cinema. Whether it's the evil landlord, or the old man, or the sensuous village belle—all these characters already generate associations. What distinguishes Mirch Masala is the ideas the film stands for. There's a certain amount of genuine concern for a lot of people—and it tries to do that without the vulgarization or corruption of commercial cinema. And it is perceived as different.
AM Which contemporary Indian filmmakers do you feel are doing interesting work?
KM Actually, there are a lot of exciting filmmakers coming up, especially in South Indian languages. Some of the regional filmmakers are doing brilliant work. It's surprising that people in the West don't know anything about it. Every year, at least 20 good films are made. No other country can boast of that.
AM Do you feel they're getting popular support, or is what happened to the last generation of art filmmakers—like Satyajit Ray or Shyam Benegal—happening with this generation too? Are they ignored in India and mostly known abroad?
KM There was a marginalization of the so-called "new cinema" which took place in India, motivated by the established commercial interests to block anything new. They called it "parallel cinema," as if it could never bridge that gap. So the marginalization meant that five percent was left for you to experiment and 95 percent was the garbage continually churned out by commercial cinema. It was coined by a group of journalists who saw a group emerging. But it stuck to such an extent that isolation resulted. Now there's an attempt to break this wall—which doesn't actually exist—to break this invisible wall and say your cinema is accessible to a larger audience. Mirch Masala was a step in that direction, of saying, "My God, the reason I came into cinema was for the power of reaching out to so many people instantaneously." One wants to reach out to the smallest village in India. Mirch Masala was shown in the heart of commercial Indian cinema and I've watched in halls with regular working class audiences and people from the streets—and I've heard the kind of response it's gotten. I've been really happy with it. It's as if I've proven a point to myself that it's possible.
AM What did you think about Salaam Bombay! A lot of people seemed to feel the reason it did well here was because it was done in a Western style—for Western audiences—a story they can relate to with a socially conscious tone.
KM I think it was an exceptional first film. Whatever the reasons—dissecting and analyzing them—there are definitely more reasons than a simplistic one like that. I would agree that there's a Western mind functioning there, but a lot of us are as exposed to international cinema as Mira Nair is. And let's not devalue an achievement. It's an exciting new happening, even in the context of American cinema. There's a poverty of exciting cinema coming up, anywhere in the world. So let's celebrate it.
AM Another criticism, from Indians here, was that it sensationalized the poverty of Bombay.
KM I wouldn't agree. What she has captured is not nearly as shocking as what exists. She's toned it down quite a lot. The society, especially the underworld of Bombay, is much more violent. Reality can be more shocking than cinema. And let's not get scared about shocking people anymore. There's so much immunization against violence that it's stopped affecting us. We no longer get shocked by the violence all around us—so whatever we make should just be an earnestly felt experience.
AM Then why do you think very little Indian cinema makes it to the West?
KM There is a media curtain which exists, just like the Iron Curtain in the Soviet Union. There's a media curtain that filters out a lot of what comes from Eastern countries. There's an initial resistance because of the diversity of the culture, the unfamiliarity with the ethos and the idiom. And maybe because there was an ebb in the '60s and early '70s—but now Eastern film is coming to the West. If you go through the film festivals of the past few years, you'll see how many Indian films have won awards. There are years where the majority of awards go to Indian directors.
AM What are you working on now?
KM I just made a film called Hero Hiralal about  a film buff and his film fantasies. It's an admission of the fact that a lot of us still revel in cinema. What is the beginning of my interest in cinema? It is the popular Hindi mainstream cinema. I remember bunking classes and running away to see films, seeing films again and again, three shows a day continually. Everyone has been brought up with the popular Hindi cinema. It has become a part of our system, a part of our psyche. All these characters, whether or not they're clichés, come back to you, even now. All those dialogues, all those songs. There was a vitality of form—a mixture of influences from Soviet cinema to German Expressionism to Hollywood extravaganzas.
AM It's quite strange isn't it? The novel I'm working on is based on a popular Hindi film of the '60s, An Evening in Paris, remember? With Sharmila Tagore.
KM Oh wow. That's great. A novel based on a film, rather than the other way around. That's exciting. Hero Hiralal is about the way an individual dream is reflected by the collective dream projected by the cinema. It's a take-off Naseeruddin Shah plays the film buff Hiralal, a rickshaw driver in a small town called Hyderabad who has fantasies about being a film hero, like a Walter Mitty type, and falls in love with an actress.
AM Which American filmmakers do you admire?
KM Quite a few. Terry Gilliam is one. Miloš Forman is another exciting one. I like early Coppola. But a lot more exciting things have happened in the Eastern bloc of countries in the '70s and the '80s, like Tarkovsky. At this time, in America and Europe, there's very little happening. It's an ebb which they seem unable to break through for the last five to seven years.
I think it's a drying up of visions—with no new visions to replace them. The socio-political reality is making it impossible to come up with new ideas or a fresh thrust.
Ameena Meer is writing a novel about a Bombay pop idol in Paris.
Originally published in
Featuring interviews with Kevin Spacey, Robert Gober, Deborah Eisenberg, Christopher Guest, Isaac Mizrahi, Kazuo Ishiguro, Marvin Heiferman, Bharati Mukherjee, John Heys, Maureen Conner, Hillary Johnson, and Ketan Mehta.