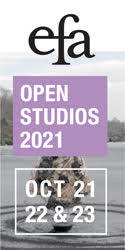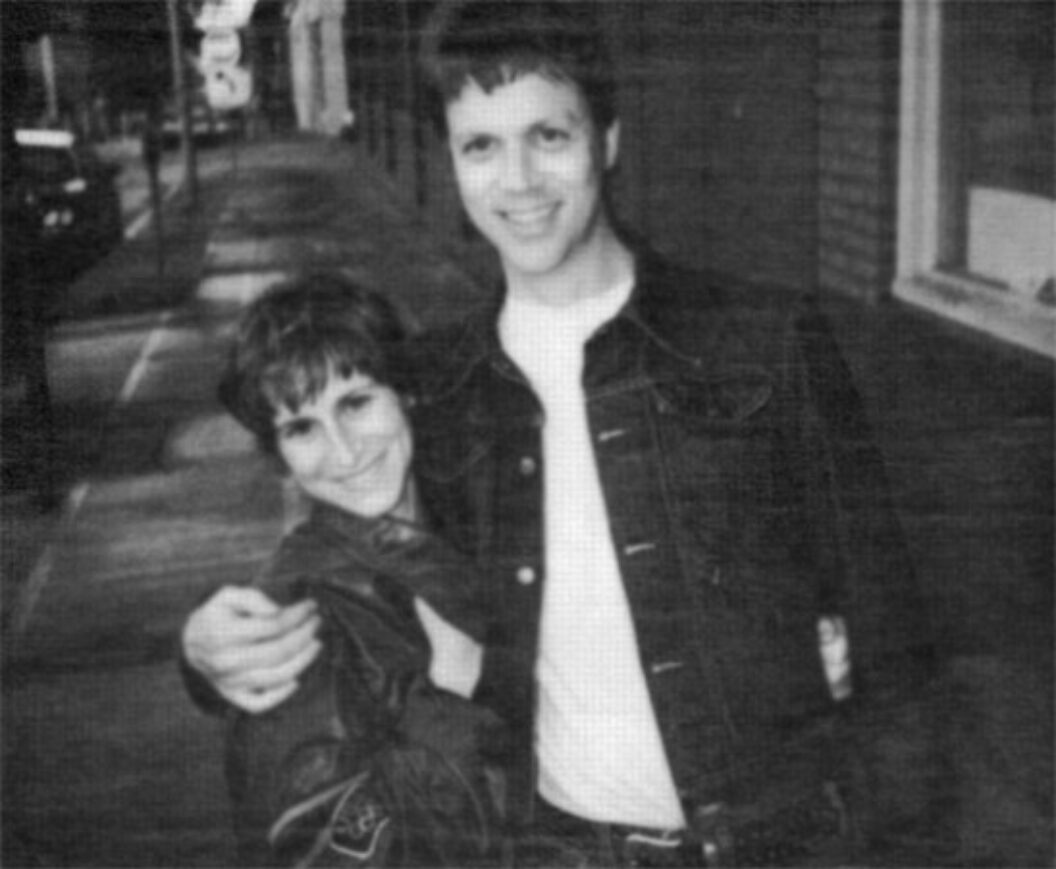 I first met Kelly Reichardt during the making of Poison. Kelly was in charge of props and set dressing and I'll always remember her and the designer, Sarah Stollman, constructing networks of trickling tubes and smoking beakers for the laboratory set of the film's horror section. She made me laugh, and we've been friends ever since. I just didn't know what a great filmmaker she was until four years later, when I first saw River of Grass. It's an amazing first film. And it's full of the sardonic humor and sprite self-possession that those who know Kelly know are the staples of her personality. River of Grass draws on stories and images from Kelly's own hard-boiled upbringing in suburban Florida. But unlike most movies drawn from personal experience, River of Grass roundly rejects the sentimentality and political correctness often associated with confessional dramas—particularly those which focus on women.

Kelly's besieged, aimless characters give new meaning to the word anti-hero. And Kelly herself, battling tooth and nail to get her film made, did so without any of the benefits usually afforded first-time directors, i.e. a film school background, a calling-card short, some connection to money, or a penis. I don't think many male directors care to acknowledge the advantages their gender affords them, even at rock bottom. So today, at the lowest fringes of independent filmmaking, without even the trickling-up effect of a once active experimental cinema, the creation and ultimate distribution of a film like River of Grass is a miraculous event. This is why Kelly's perseverance and courage should be saluted alongside the singularity and intelligence of her film. I got to ask her a bunch of questions about it all one afternoon at El Teddy's restaurant in Tribeca.
Todd Haynes How would you describe yourself in the fifth grade? And how did that person end up a filmmaker?
Kelly Reichardt My mom was working as a narcotics agent. She and my dad had already split up and he was living over in North Miami with four other divorced cops.
TH In River of Grass, the cops are floundering in their careers, and we never believe that being cops is what they were meant to do.
KR For my character Ryder, it's the job that he fell into. My dad and his friends were all crime-scene technicians, the guys who show up after the action. Their job is about solving a mystery rather than laying down the law—which is more up my mom's alley.
TH When did you start taking pictures?
KR In fifth and sixth grade I used my dad's crime-scene camera. Then in seventh grade, I started taking classes at the Bob Rich School of Photography on West Dixie Highway, which is now the biggest video porn store in Miami.
TH So crime-scene photographs were around your life growing up?
KR Yeah. There are big notebooks of them in our house. The crime-scene office in the film looked like the one I used to visit when I was a kid. My dad brought all that stuff over to where we were shooting and helped Dave Doernberg, our art director, recreate the old office.
TH When did you first get into making Super-8 films?
KR I ended up going to the Museum School in Boston. There was a small film—you couldn't really call it a department—it was like ten students making non-narrative Super-8 films. I did a trilogy of road movies while I was there.
TH How did the idea for River of Grass start germinating?
KR I co-directed a music video for Helmet with Jesse Hartman. All through making the video Jesse kept talking about writing a script down in Miami. He had this obsession with the Everglades because of a slide show he had seen as a kid called River of Grass which is the Indian name for the Everglades. To me it was like, Anywhere but there! It took me 19 years to get out of Miami; I didn't want to go back. Anyway, a month later we were living in my father's house with his wife and my 12-year-old sister. We spent all our days driving around the Everglades and all over Broward county. We talked about the idea of updating the rebel character in the context of a road movie. We wondered how the lone-rebel, a fixture in every road movie, could exist in the '90s when even the Burger King slogan tells you to "Break the Rules."
TH The film is so much about these deflated attempts at defiance, trying to break the law, to flee from justice and become "wanted." Trying to have a romance, trying to get on the road and failing each time … Were you thinking about other road movies while you were conceiving River of Grass?
KR I watched a lot of road movies. There are some that I love so much but I really didn't want to make a weaker version of them. There were always the late night conversations in the editing room where Larry Fessenden, the editor, and I would be trying to get the bird's eye view—you know, asking ourselves whether we were repeating or commenting on something.
TH But you are commenting on road movies. You rebel against a classic rebellion genre by not fulfilling all those checks, which are what make a Thelma and Louise so impotent. Everything the characters try to do is undermined by the lives that they lead and their sense of being in limbo. You pulled the rug out from under the road movie. I want to talk to you about Cozy. She is a bravely unsentimental central character, distant and sometimes unreadable. Do you ever worry that people might not be able to identify with her in traditional ways? Where did the character come from, and where did you find the amazing actress Lisa Bowman?
KR Lisa was waitressing at Two Boots. I knew her from there and I was really into her art work. I told her I was looking for a younger version of her for my film, so the next time I saw her she gave me this old head shot she had had taken when she was about 19. I right away thought, Wow, that's Cozy, I'll have to find someone just like her. So I carried that photo of Lisa around with me for a year. Then when we were driving down to Florida to do some local casting I started thinking about Cozy being older—closer to my own age, I was 29 at the time. It was an age I could better relate to and it also meant Lisa could play the role.
TH You took a chance, the way you introduced her character by walking out on her kids. Doing things like that, in a traditional movie, makes it hard to gain sympathy for a central character. What was your motivation?
KR It was partly seeing my friend go through her pregnancy. For a while she was feeling scared about resenting the baby. She didn't know if she was ready to give everything else up. But as soon as she'd express any of that, whoever was around would immediately shush her up, as if it were sacrilegious to even think that way—"Of course you'll love giving everything up!"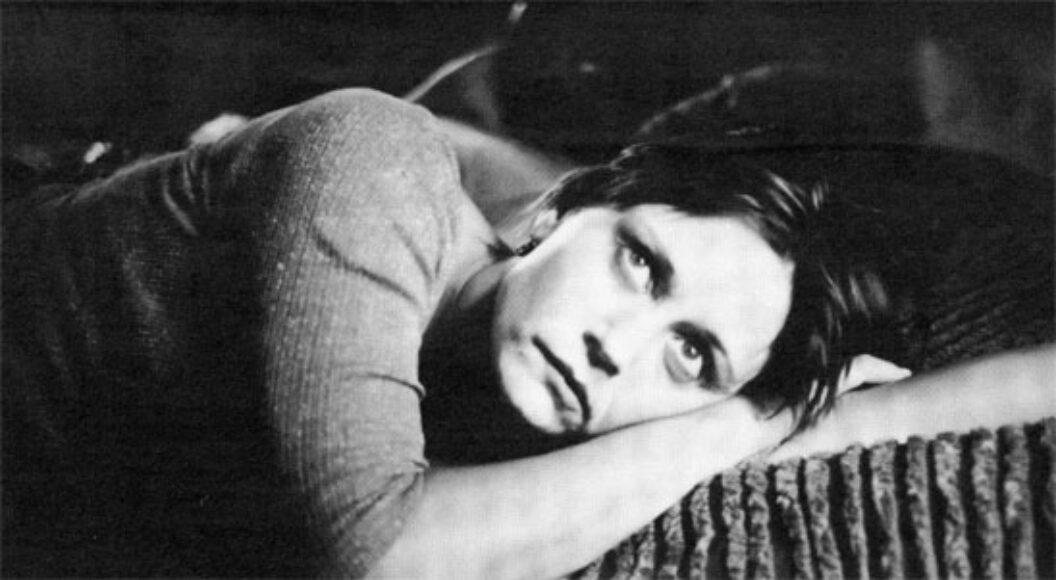 TH Did you like Cozy?
KR Sure. I totally identified with her. We were both trying to find our way through something. I had written this script, lived with it and raised the money, yet I still had to go to the set each day and defend my post as director. It was the first time in my life that I was like, Oh, I get it, this is happening because I'm a female. I fought for every shot in my film, which is such a drain and something I wasn't prepared for. The film used to have a different ending. The way it ends now is a direct result of my experience in making the film. Cozy gets to play out my fantasy which is what gets her to the other side of all the bullshit—where, by the way, we both find out there's just more bullshit.
TH A lot of directors who are trying to fend for themselves might feel that they have to make a likeable character, in which to defend themselves. Instead, you chose to resist all the little traditional ways to make characters likeable or to make the audience comfortable with the central character. That's incredibly brave and strong on your part.
KR To me, it gives the audience a break, especially if you're a woman—to see a woman in a lead role with a body and a face that you can relate to. The window of what makes a woman beautiful seems to get smaller and smaller.
TH Cozy's voice-over propels the movie by retaining its ironic simplicity without turning precious. I wondered if that was part of the original script, or it if evolved later.
KR It came later. Lisa could only afford to miss work for a week. We had her for seven shooting days. I knew when we were still in Miami that it wasn't going to be enough. I wanted there to be some sort of a history in the beginning but I wasn't exactly sure what I was going to do. So I was writing different things and I'd lay them in in my voice for the time being and then Larry would pull something from off his film shelf—he's made so many movies that he'd have some slug to put in for whatever I would write. I eventually replaced everything with photographs but there is still one piece of Super-8 footage in the opening, the make-out scene in the tub, which is a piece from one of Larry's old Super-8 movies. The woman happened to look enough like Cozy! Then we shot the hatchet scene here in New York in my friend's apartment.
TH I love the lack of romance, sentiment, and sex in the movie, all the terms that female audiences are associated with. Did that have anything to do with it, or are you just not into sissy stuff?
KR (laughter) Well I had planned on having it so that whenever any character would open up and reveal something of themselves, nobody would be listening and that got carried over into the more sexual scenes—really every intimate moment was spent alone. The pool scene is the one exception.
TH The sexiest part of the movie is when she climbs out of the pool in between his legs and they caress. They hold the gun, and of course it's at that point that it goes off.
KR The gun in that scene is the real object of desire—at least it is for Cozy.
TH It's clearly revealed in the film as a narrative trope. It's almost made into quotation marks, rather than in a Tarantino film where the gun gets confused with real life.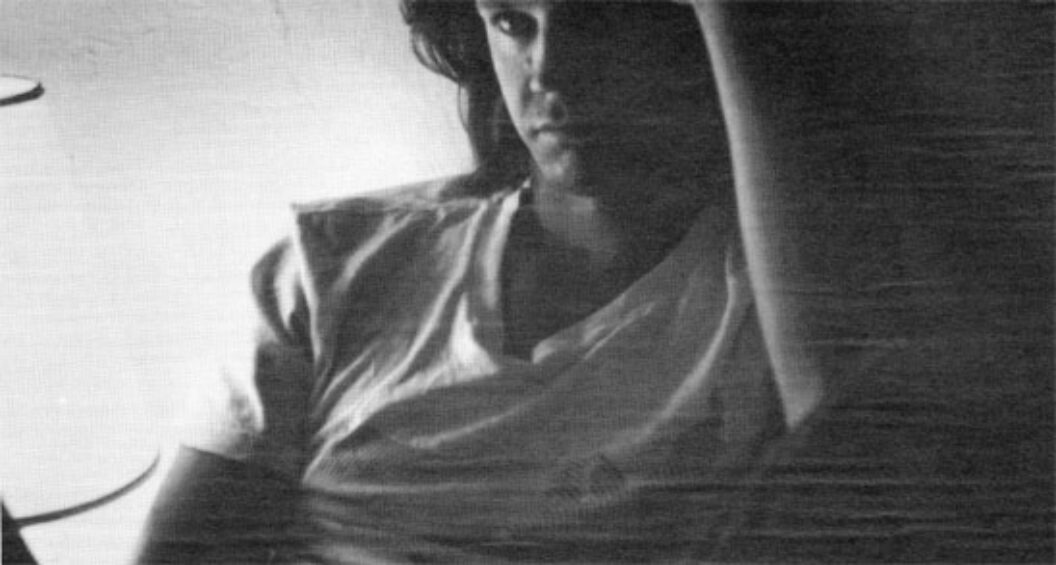 TH There's this cool, ironic, and elegant style which pervades River of Grass. It's not a realistic movie. Is this something you think about—style versus realism? Is the whole idea of truth in movies something that motivates you?
KR I do like realism in the movies—just not to the point where you aren't sure why you're at the movies. But my favorite films are about regular guys with big obsessions over regular things. Like the song-sheet salesman in Dennis Potter's Pennies From Heaven—he's killing himself trying to open a record store. You think the record store is his ultimate dream except every time a record plays, he gets lost in a fantasy where he's actually leading the band. I'm not sure why I'm off on Dennis Potter when we're talking about realism.
TH His films are completely artificial.
KR True. As realism goes my favorite are the movies Monte Hellman made in the '70s. He totally integrates the main characters into their environment. Cockfighter is a good example of that and that was something I tried to do in River of Grass. Whenever it was possible we would use real people from each location, like the workers at the bus station or the cashier at the convenience store.
TH It's also in the way it's shot. The exteriors are long, flat, frontal frames that make you feel like you're watching picture postcards of life. I don't think of them as stages as much as photographs of suburban life, very beautiful compositions, but stark, and detached. You don't feel like you're inside these lives, you feel like you're observing them with the hard edges and stark colors of the Florida suburbs.
KR I wrote the script around the places I knew best.
TH I know that your movie was a nightmare to get made: financially, logistically, emotionally. Is there any particular horror story you'd like to vent?
KR Miami boasts about being film-friendly. Well, if you're Stallone I'm sure they're plenty friendly. But they don't have a concept of low-budget filmmaking. So there were these constant run-ins with the cops. It was ironic because here we were shooting a film where Cozy and Lee are on the run, and meanwhile the Miami cops actually tried to arrest Lisa Bowman on a daily basis. To be fair she was driving around Dade county waving a prop gun.
TH All of this, added onto a how many day shoot?
KR Nineteen days. On day two they arrested our gaffer and confiscated all of our equipment.
TH Briefly, describe the brilliant script you let me read for your next project.
KR Well in a nutshell it's another cop film.
TH But it doesn't feel at all in the same genre. It's a different style, a different setting …
KR It's called The Royal Court. It's one location, an apartment complex in Miami. It begins with this homicide detective who comes home and finds there's been a suicide in his neighbor's apartment. The detective ends up taking the widow back to his place. Which is actually the true story of how my father and stepmother met.
TH It's hard to improve upon the stories that you grew up with.
KR My dad is always asking me: "Can't you come up with any original ideas?"
Todd Haynes, whose films include Superstar: The Karen Carpenter Story, Poison, Dottie Gets Spanked, and Safe, is currently writing a film about glitter rock.
Originally published in
Featuring interviews with Jo Baer, June Jordan, Kelly Reichardt, Abel Ferrara, Catherine Murphy, Mac Wellman, Lucie Brock-Broido, Wayne Wang, and Roy Hargrove.