Discover MFA Programs in Art and Writing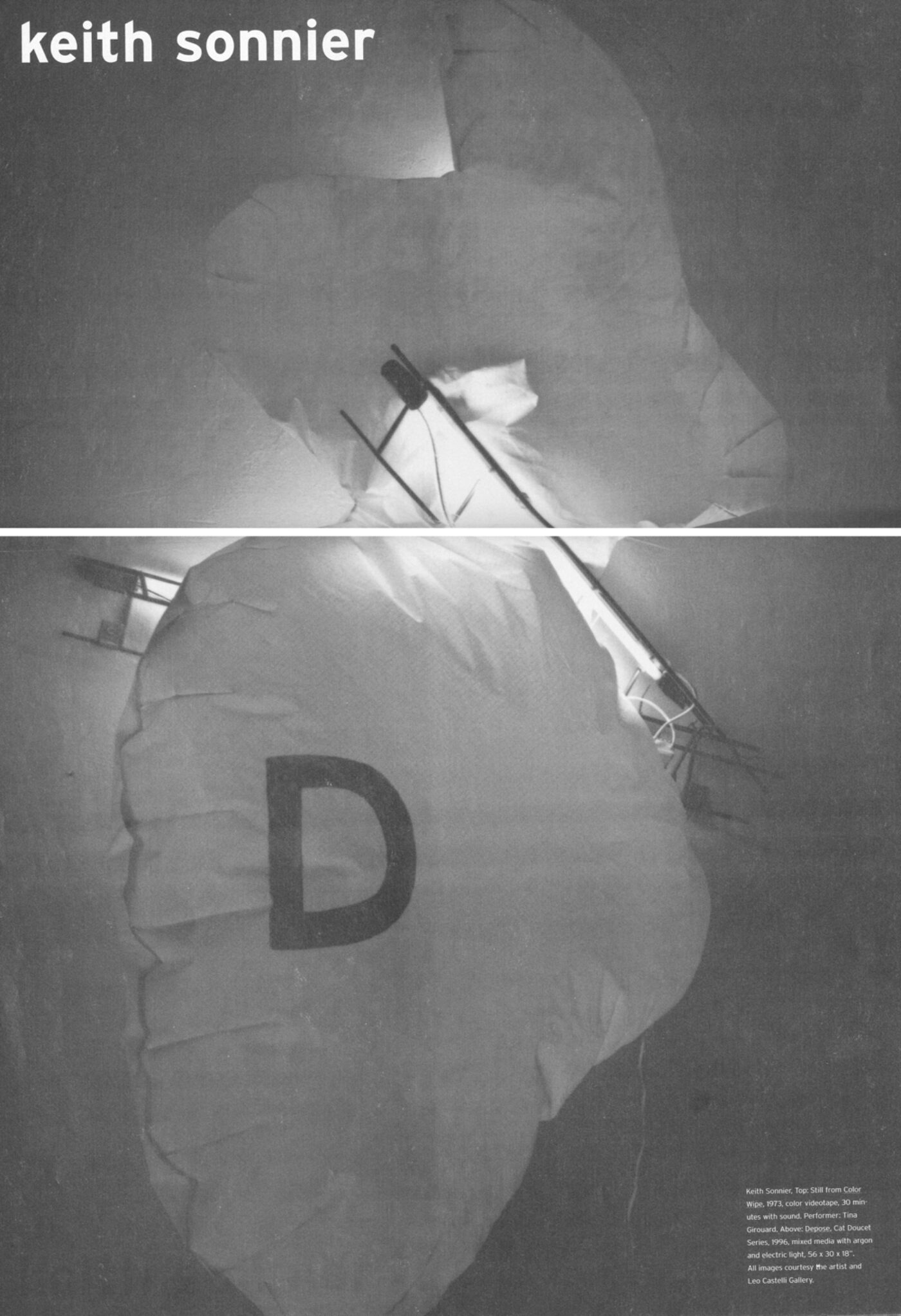 Calligraphy drawn from the age of satellites beaming and technology blaring, Keith Sonnier's sculptures, urban neon and country trash, fuse the detritus of popular western culture with the suggestiveness of eastern imagery. Best known for his neon sculptures, Sonnier also pioneered early video art and installation which captured the razzmatazz of our new found infatuation for digital dreaming. Vertical roll, black, neon and strobe light; dancers, musicians, computer language, television broadcast and satellite transmission form the visual and aural vernacular of his tapes and films, recently gathered under the title, Channel Mix.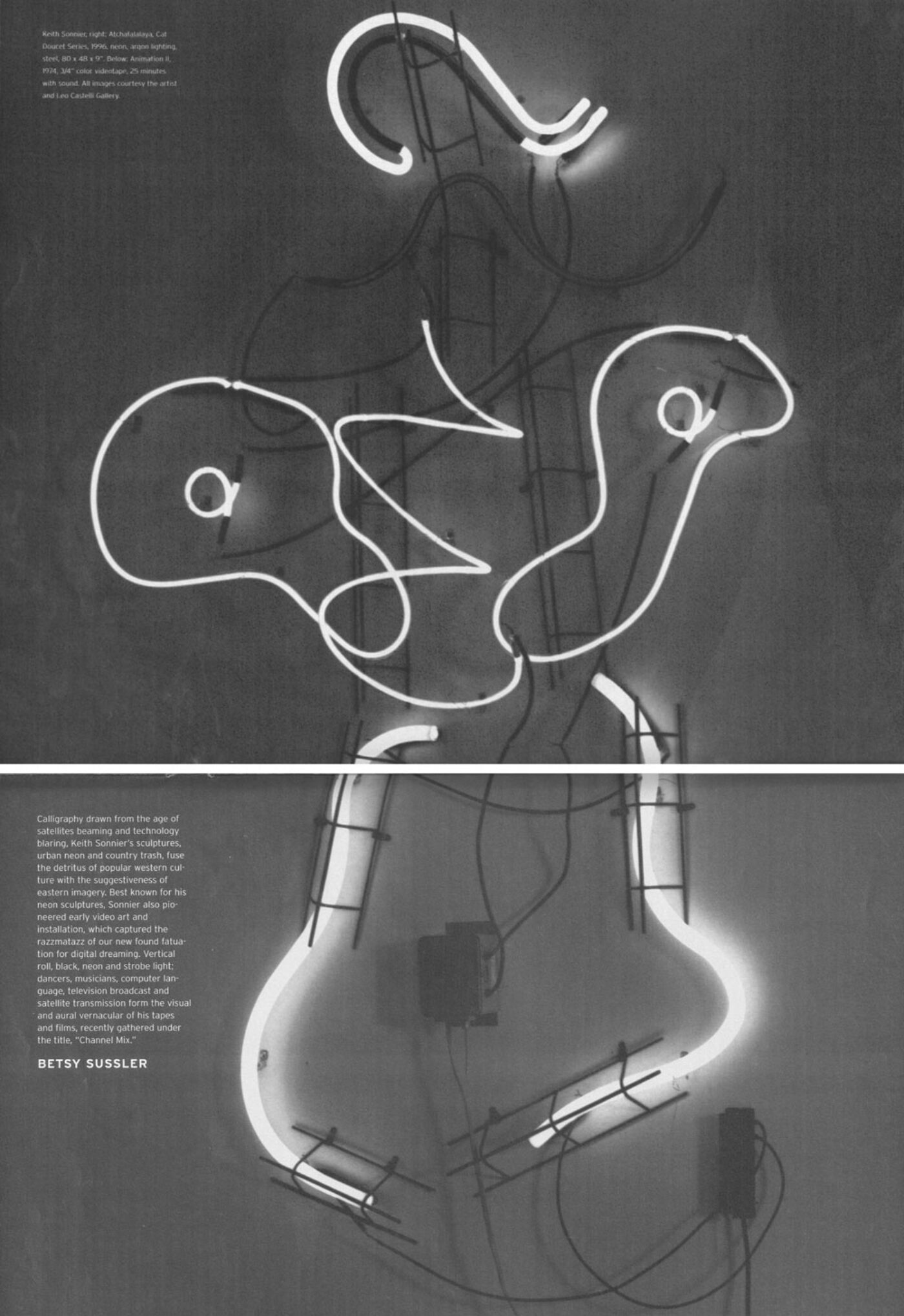 Originally published in
Featuring interviews with Tim Roth, Amy Hempel, Emmylou Harris, Matthew Ritchie, Wallace Shawn, Christian Wolff, Gilles Peress, Kendall Thomas, and George Walker.