The archival genesis of Blood Feather and its rich inquiry into poetry as a curatorial act.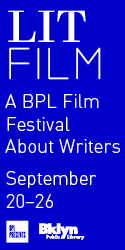 Karla Kelsey is a poet, essayist, and editor. Her writing often uses the lyric form to investigate the philosophical and historical. She is the author of one book of essays and three poetry collections: A Conjoined Book (Omnidawn, 2014), Iteration Nets (Ahsahta, 2010), and Knowledge, Forms, the Aviary (Ahsahta, 2006) selected by Carolyn Forché for the Sawtooth Poetry Prize. Her fourth book of poetry, Blood Feather (Tupelo Press) was just released this year.
Elegant and innovative, Blood Feather emerges from a range of archival texts, which include the films and criticism of Maya Deren, Walter Benjamin's "Theses on the Philosophy of History," Hesiod's The Theogony, and more. What's striking about Kelsey's work is the unity of vision, remarkable considering the rich array of other voices that made the work possible. Here, history, its textual artifacts, and its discontents become an alterity or an otherness that speaks through the poet, revealing the seismic shifts of power, agency, and influence buried beneath our current moment.
—Kristina Marie Darling
Kristina Marie Darling Blood Feather comes at a time when many people are devoted to truth-telling, and autobiographical writing has become widely popularized for its political implications. What I find fascinating about your approach is the way you use archival materials as a point of entry into a temporal moment much different from our own, drawing inspiration from sources that range from ancient to contemporary. Could you tell us about your process working with materials from the archive? More specifically, how can the archive be brought to bear on questions of language, its implicit politics, and its relationship to the social order?
Karla Kelsey Kristina, thank you for beginning our conversation with such a meaty question so close to the heart of Blood Feather! Central to the process of composition has been this tension between "an I" and "the archive." The book began as a six-sentence dramatic monologue, spoken by an aspiring actress in Los Angeles, whom I invented as I wrote. While I wanted the monologue to give the flavor of individual experience, I also wondered about the cultural and social forces that resided behind this young woman's words. To investigate this I took each sentence from the monologue and located a potential thread of philosophy, history, or other form of cultural or personal narrative connected to the essence of the sentence. I then developed these threads through research and wove them together, along with the initial six sentences, to create what would be the first poem.
This process of invention and investigation ended up being both addicting and catalytic, and I used it to generate the entire book's fabric: three long poems each spoken by a different female persona. From these three women, and the archives out of which they are created, I have learned so much. A 215 BCE Roman law forbade women to own more than an ounce of gold, ride in carriages, and wear multicolored garments (particularly those trimmed in purple because purple was royal). Le Corbusier, incensed by the similarity of the architecture of his female contemporary, Eileen Gray, frescoed her walls with Picasso-style nudes. He wrote about how murals destroy architecture, so this gesture was not a compliment. Much of what I've learned has illuminated the architecture of patriarchal logic underpinning so much of our contemporary structures.
Blood Feather's process might sound quite conceptual and nearly geometric, but it lays bare an often-hidden truth: although we each experience life as an embodied individual, who we are as subjects is constructed out of the internalized and externally imposed fabric of the cultures we engage with. Language is necessarily an essential component of this fabric. Or, as the sister of one of the book's speakers says to her over the phone, "in his library surrounded by his / books … I / understood he had never been more / than a collection of texts." We are all a collection of texts—some of which we select and some of which we have been, for better or worse, already inscribed within. Blood Feather's process-based combination of individuality and archive has given me a way to explore this.
KMDIt's fascinating to hear about your process, especially your research into ancient law and the muted, transfigured presence of this patriarchal logic in contemporary culture. You mentioned that Roman law "forbade women to own more than an ounce of gold, ride in carriages, and wear multicolored garments (particularly those trimmed in purple because purple was royal)." What's especially revealing about this detail is the way that these acts—riding in carriages, wearing lavish clothing and jewelry, etc.—are envisioned today as feminine in the most traditional sense of the word. Can actions that are coded as feminine become a form of resistance once again?
KK I've just been reading the brilliant Mary Beard's book Women & Power, and she addresses this question through the classical world, showing the ways our contemporary Western culture continues to feed off of these codes. She draws attention to the lack of powerful women in Greek myth and storytelling and the way in which even subversive-seeming women such as the Amazons or the female characters in Aristophanes's Lysistrata are powered by misogyny. The only good Amazon in the myths is a dead or bedded Amazon; and while the female sex-strike of Lysistrata convinces the men to end their war with Sparta, the play ends with a peace process wherein a naked woman is led onto the stage and the men carve her up into spoils as if she were a map of Greece. These examples speak to the difficulty of letting the seemingly subversive be subversive.
The female personae of Blood Feather are self-aware of the many ways they intentionally and unintentionally perpetuate traditional, white, middle-class, female gender roles. The first speaker, a young actress in Los Angeles, is hyperaware of the importance of femininity to her success. The second poem's speaker, the wife of an architect, laments the fact that she only acts as "muse" for her husband, inspiring his work. The third speaker, a female filmmaker, is the most empowered woman of the book and is concerned with acts of artistic creation and the ethics of representation. I hope that the tension between the archive and the individual draws attention to the constructed and ever-changing nature of gender roles.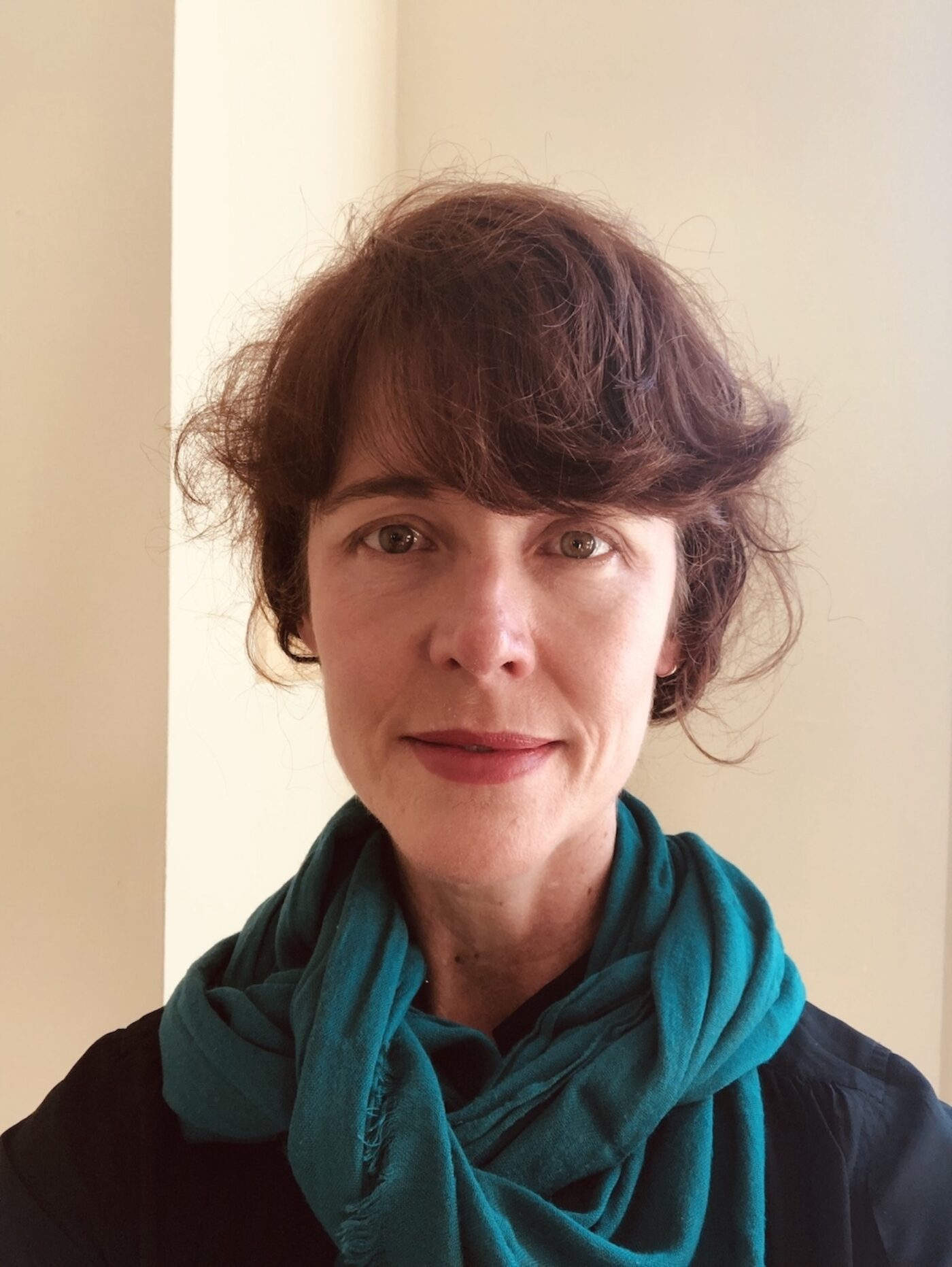 KMD How does this notion of the feminine as subversive, even disruptive, manifest in the voice, narrative, and architecture of the book?
KK Each speaker's narrative and voice is consistently destabilized and disrupted via the form of the book—the weave of research with the personal—which I hope pushes against and cracks any sense of unified identity. For example, as the actress narrates walking into the room on the arm of a director, the book simultaneously charts the evolution of representations of The Judgment of Paris, so popular during the Renaissance for its inclusion of not one but three nudes. I want the speakers to both feel quite real and entirely artificial. None of our roles are natural or essential, but we are born into patterns deeply entrenched long before we arrived. Seeing this might allow us more freedom in how we move between scripts.
One of Beard's most commanding insights for me is that instead of thinking about what a "powerful woman" looks like—and thus keeping power as an attribute, as something one might possess—we are perhaps better off thinking of power as a verb. How to power various movements and agencies. She gives Alicia Garza, Patrisse Cullors, and Opal Tometi, the three women who founded Black Lives Matter, as an example of women who are doing that work. This logic doesn't just suggest subverting or resisting codes but suggests an entirely other way of operating, another set of values. Now, is this other logic quintessentially female? That would be a question of attribute and possession and therefore probably the wrong question…
KMDWhen considering the question of "how to power various movements and agencies," the vast majority of writers working today tend to frame these discussions in terms of identity, social realities, and authenticity. It's fascinating to hear you speak about power in terms of artifice, to think of artifice —especially the beliefs, practices, and discourses surrounding femininity — as offering the possibility of empowering and amplifying female voices, allowing for greater fluidity, multiplicity, and what you describe as "the ability to move between scripts." Could you say more about how this relationship between feminine artifice and power unfolds throughout Blood Feather?
KK The relationship between feminine artifice and power unfolds both across the book as a whole and within each arc of the three poems. As the book progresses, each speaker is more empowered in terms of her relationship to artifice. A large part of this empowerment is a whittling-away of the artifices entailed by the "romantic" narrative of heterosexual femininity: that a woman appears to exist and appears whole insofar as she is partnered or, at the very "least," an object of a romantic gaze. This is of course a very old problem, but is also a persistent part of our present landscape, as we know, and impacts all female-identifying humans, straight and queer, because it continues to represent status quo concepts.
In terms of the unfolding of the relationship between femininity and power within each individual poem—this is structural as well as narrative. Each of the poems has four movements, and as the movements progress the identity-based narrative aspect of the work moves into the background and the archival threads move into the foreground. This shift mirrors the shift that happens in any project of sustained attention: gaze long enough at a painting and you begin to see not only what the work represents, but also the materials of the artwork. Get to know someone well-enough and you understand that the story you told yourself about that person, often based on assumptions attached to identity, is just one facet of what it is to know the person.
Other aspects of encounter may even contradict what you thought you knew. For me this movement from a primacy of identity-based narrative to a multiplicity of threads is empowering: the persona aspect of the poems by no means disappears, but by the end of each arc it is no longer the sole support of the poem. Simultaneous with this formal shift is a narrative shift: within the course of the four movements of each poem, each speaker confronts an important aspect of the artifice of femininity constricting her. I'm not sure that the speakers entirely free themselves from their constrictions, but confrontation is always empowering because it dislodges and disempowers what we too readily accept as the status quo.
KMD What moved you to create such a gorgeously archival and historically sedimented work at this particular cultural moment?
KK I've been working on the book for nearly a decade and could probably locate my own unfolding relationship to artifice and power in the progression of the book's speakers. Within this decade I've also been teaching undergraduates, learning from them the continued relevance, for example, of certain aspects of Virginia Woolf's 1929 A Room of One's Own. And of course these points of tension between cultural narratives of femininity and what it is to be a subject in the world are embedded in a larger, intersectional framework of race, class, ability, and other variables. I hope the book points to this larger framework through the archival and also through the final poem in the book. The poem is spoken by a filmmaker, an homage to Maya Deren.
The lyricism of Deren's avant-garde film-poems is certainly an aesthetic inspiration for the book, but also her long relationship with Haiti, which she visited first in 1947 on a Guggenheim award (the first ever awarded for filmmaking). She made an art film juxtaposing Haitian ritual and Western children's games. While coming to know Haiti, Deren began to understand the problems with taking aspects of Haitian culture and turning them into art—problems of privilege and representation, of ethics and aesthetics. The third poem's speaker is trying to work out questions of representing violence, historical trauma, and beauty. Through her I splice in some of Deren's thoughts on film and culture as well as the story of Deren's four trips to Haiti and the 20,000 feet of film she shot there but could not figure out how to ethically edit. Twenty years after her death the footage was edited by her husband and his second wife as the film Divine Horsemen: The Living Gods of Haiti. She considered this unfinished film a great failure of her life but I also see it as a great resistance, a great refusal to compromise.
Kristina Marie Darling is the author of thirty-five books, which include X Marks the Dress: A Registry, co-written with Carol Guess, forthcoming from Persea Books; Difficult: Essays on Contemporary Feminist Writing, forthcoming from Black Ocean; and Silence in Contemporary Poetry, which will be released in hardcover from Clemson University Press. Her awards include five residencies at the American Academy in Rome, two grants from the Whiting Foundation, and three residencies at Yaddo, where she has held both the Martha Walsh Pulver Residency for a Poet and the Howard Moss Residency in Poetry.