Karl Ove Knausgaard and Fredrik Ekelund's Home and Away: Writing the Beautiful Game by Adam Lehner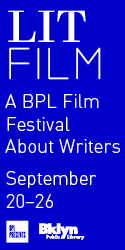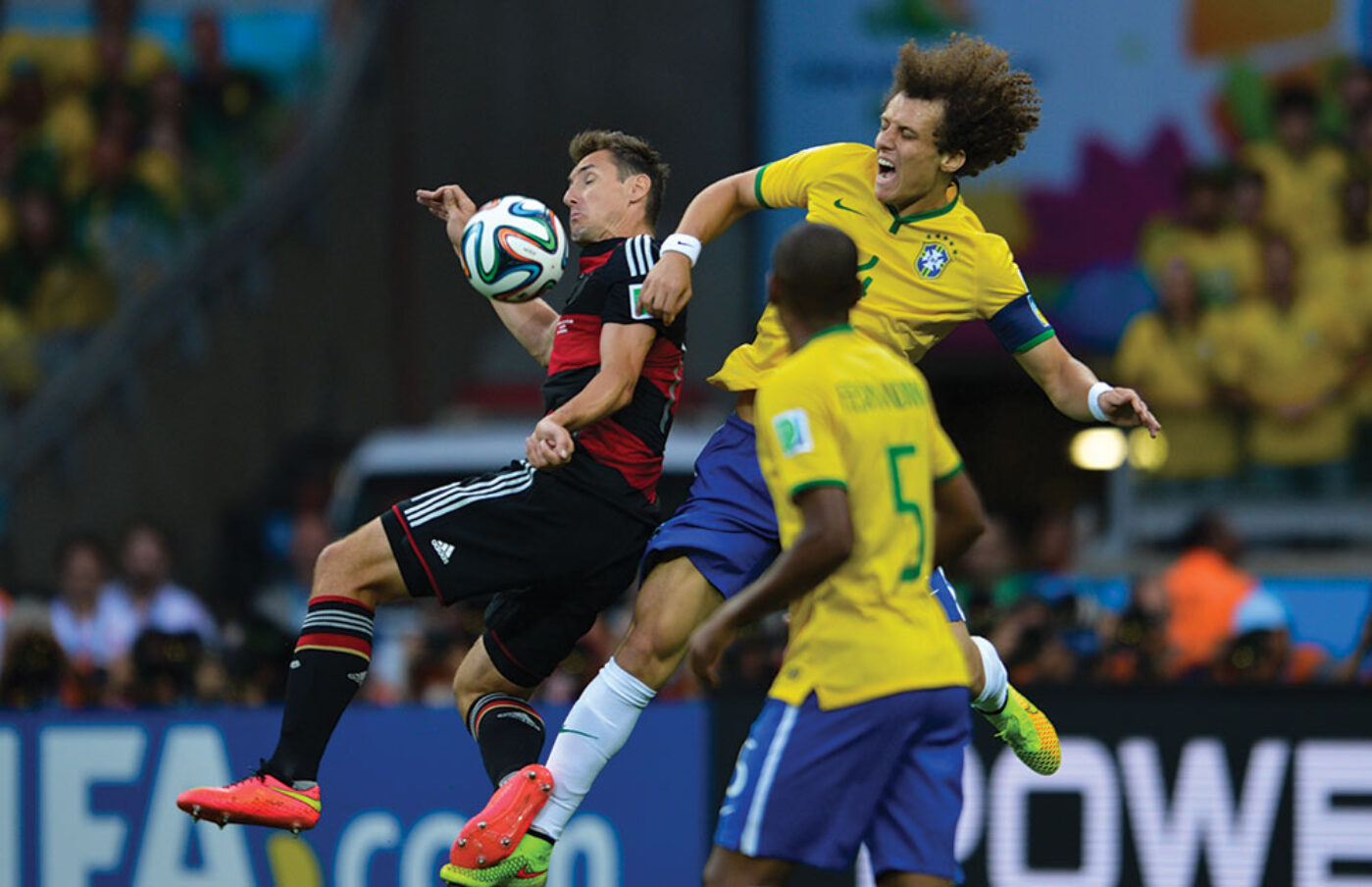 Translated from the Norwegian by Don Bartlett and Séan Kinsella
Farrar, Straus and Giroux, 2017
Home and Away consists of letters exchanged between two friends, the Norwegian novelist Karl Ove Knausgaard and Swedish writer Fredrik Ekelund, over the course of the 2014 World Cup in Brazil. The book's conceit is that Knausgaard is writing from his home in southern Sweden, where he spends his days assiduously attending to mundane tasks, mostly involving childcare, while Ekelund has gone to Rio, where he lives at the edge of a jungle, eats and drinks in colorful hotspots with poets and musicians, and plays soccer and watches games with yellow-clad dancing locals.
The men reflect on an array of personal and big-picture topics, including the difficulty of appreciating the humanity of people who fall outside the "universal middle-class" bubble in which they live, the life-saving poetry of Swede Tomas Tranströmer, the harrowing nature of writing and book tours, the rise of cryptofascism, and depressive Maoist youth. But soccer—"the beautiful game"—is their ultimate topic, and, despite frequently remarking that the sport is not interesting to think about outside the immediate context of a game or tournament, contemplate it they do—and at length.
Knausgaard and Ekelund discuss the setting of the Spanish sun, as the winners of two European Championships and the previous World Cup are bounced out of this one by Holland in a five-one loss that included Robin van Persie's famous flying header. They analyze Portuguese star Nani's "fruitless dribbles" and "comical stepovers" and Croatian Luka Modrić's uniquely forward-moving style, like someone falling down the stairs. Knausgaard opines that Uruguayan Luis Suárez's future is unlimited two days before he is ejected from the tournament for biting someone. Ekelund ecstatically reports that he has just met the legendary Diego Maradona, who scored the "hand of God" goal in Argentina's 1986 win over England, only to discover that it was merely an impersonator.
Each game of the tournament gets at least a mention, fully contextualized in the authors' daily notes. On an exciting day, Knausgaard may have mowed the lawn or bought his kids a trampoline, while Ekelund, who seems to experience no dull moments, will have played beach soccer and then gone for a drink with a poet-filmmaker.
Their domestic orientations, perhaps unsurprisingly, predict their philosophical tastes in soccer. Speaking from his fog of obligation, Knausgaard celebrates stasis—the appeal of fouling and defensive, traffic-jam teams like Italy. Ekelund is a devotee of a modern attacking style in which players work together semi-selflessly to score goals with thrilling efficiency.
Knausgaard does not think much of Argentinian Lionel Messi, the most skillful player on the planet, but he admires Andrea Pirlo, the bearded, bouncy-haired Italian midfielder known for his insightful passes and the vineyard he owns and operates in his off hours. He admires, he says, Pirlo's "guile," a certain "cynicism, calculation, and cunning" he himself is incapable of. "I can't go for the surface, the outside" he says. "I can only go for the inside and the truth. I am an ethicist, and if you are that you also have to be an anti-aesthete."
There is a dense humanity to these men, and their writing can be powerful. They are erudite, well-intentioned, thoughtful. As Brazil crashes out of the tournament, losing seven to one to Germany, Ekelund finds himself for once not at some carnivalesque hotspot but in the bedroom of a woman suffering from acute Parkinson's disease. The game itself is not described, merely the reactions of the family gathered around her bed. The host makes wry remarks after one goal is scored; after the third, the nurse brings out an oxygen tank; the sixth causes the nurse to turn the tank on and up all the way.
And yet the reader can feel Knausgaard's abhorrence of aesthetic gloss. The book's conceit is that we are allowed to eavesdrop on two writers speaking to each other, and thus shouldn't complain if their thoughts are diffuse, if promising trails are abandoned, or if they insist on dutiful, exhaustive accounts of their days in each letter. But of course they aren't really writing for each other either: the encounter never really takes place, and the authors don't discuss subjects so much as each patiently waits his turn to express himself, however polished and ostensibly indifferent to outside observers their self-conscious styles may be.
Adam Lehner lives in Paris. He is the author of The Rearrangement (2009), a novel about an interior decorator having a nervous breakdown.
Originally published in
Featuring interviews with Steffani Jemison, Amitav Ghosh, Curt Stager, Ron Athey, Stephin Merritt, Rita Ackermann, Bryan Hunt, David Levine, Hari Kunzru, Sjón, and George Saunders.