Discover MFA Programs in Art and Writing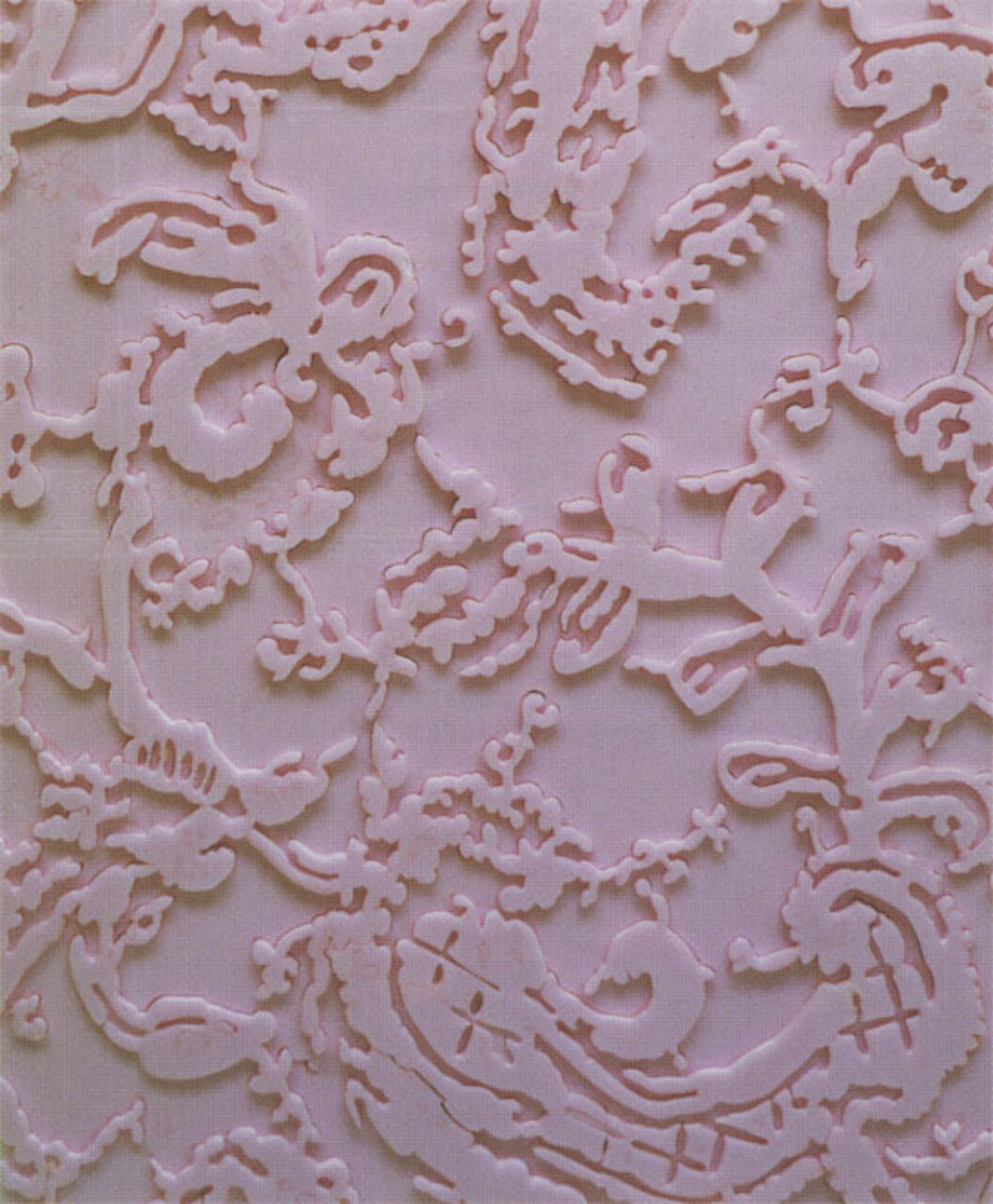 Minimalism's reductive doctrine, which endlessly reproduces itself within its own idiom, left a legacy seemingly impossible to employ without conforming to the logic of endless repetition and variation. Yet if the logic of Minimalism cannot be recuperated, its forms and formats can be embraced and subverted. Karin Waisman's sculptures do just that. Waisman constructs simple geometric forms out of such materials as cardboard and Styrofoam, adding a playful twist to the standard industrial materials associated with Minimalism and further subverting the legacy of the Minimalists by overlaying these forms with the decorative patterns found in seventeenth-century Italian lacework. The results are haunting.
Waisman's works are the feminization of Minimalism, whose logic and materiality has been associated with the masculine. The obsessive traits manifested in Waisman's works, which acknowledge the intuitive, irrational and sensuous aspects of experience that have often been associated with the feminine, link her to an artist such as Eva Hesse.
But ultimately what lies behind these strategies is Waisman's interest in inconsistency, contradiction and the unpredictable that can be manifested through art. For Garden of Eden, Waisman constructed a 10-foot cube out of pink Styrofoam into which the viewer can peer through randomly placed peepholes to see the ornate lacework design that has been compulsively carved into the interior. The experience is at once seductive and frustrating, for the viewer can never take full possession of the work. By barring us from the sumptuous and the sensuous, this work tauntingly reminds us of what it means to have been expelled from Paradise.
—Shirley Kaneda
Karin Waisman's work will be on view at Haim Chanin Fine Arts, New York, through May 1.
Originally published in
Featuring interviews with John Waters, Shirley Jaffe, James Welling, Nuruddin Farah, Alma Guillermoprieto, Olu Oguibe, Hanif Kureishi, Ra'anan Alexandrowicz, and Howe Gelb.