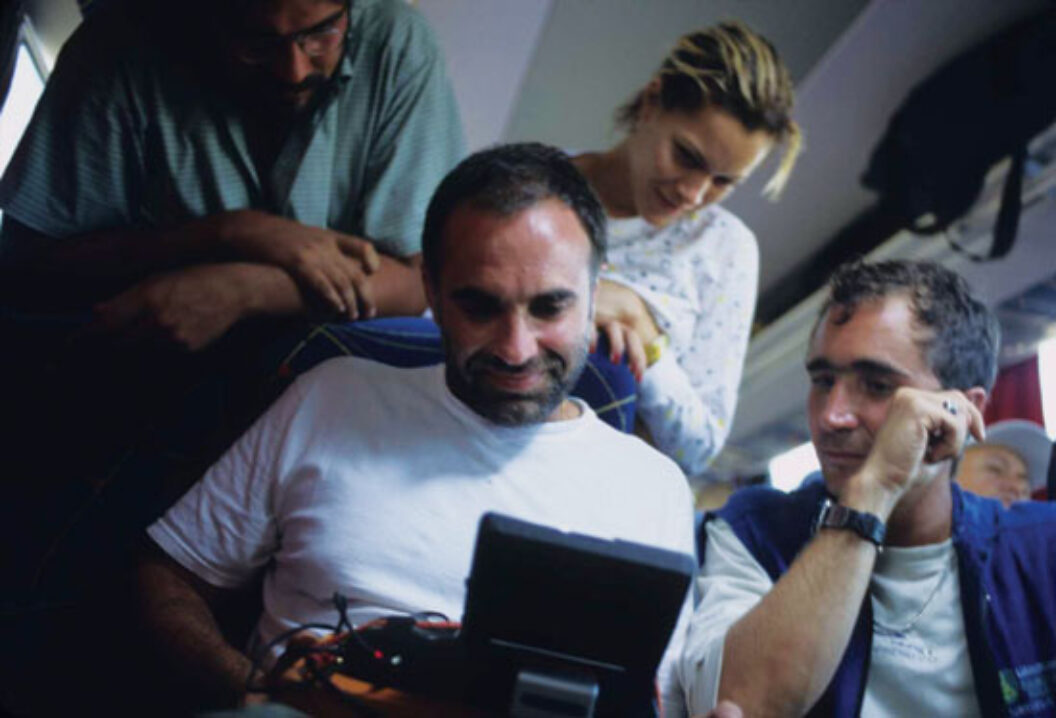 Karim Aïnouz and I met in New York in 1991, in the scene surrounding the revival of Anthology Film Archives and the renewed passion for Super-8 films among young filmmakers. Aïnouz was studying cinema and making his second short film, Seams ; I was spending time between New York and Boston, working on a documentary for WGBH and curating a program for the Mix Festival. Since then, he has led a peripatetic life, living in many different countries and traveling around the world over and over again. The son of a Brazilian mother and an Algerian father, Aïnouz claims more than one nationality and speaks several languages fluently. He also belongs to a group of Brazilian filmmakers who, after living outside the country for many years, have returned to Brazil in order to continue working. The truth is that Madame Satã and O Céu de Suely (Love for Sale), his two feature films, could never have been made here in the United States. At their center lies a foreign language (and it is not even Spanish). Aïnouz's films touch on universal taboos such as homosexuality and prostitution; they have to be filmed far from studios, and so are only given limited distribution. Making films in Brazil, however, attracts the notice of the European market: It gives you a better chance of finding financing from countries such as France and Portugal, and participating in the most important European festivals helps you get a better distribution deal. In Brazil filmmakers like Aïnouz can take more risks. Both Satã and O Céu de Suely are character-driven films with distinct styles—one with a captivating playfulness, the latter, with a confined lust—that respect the pacing or mood of each of their subjects. Both films exhale a scent of what we see on the screen: the ocean, a dirty wall, an armpit. It is good to be back in Brazil, even if it's just for the time it takes for Aïnouz to spin his glorious tales.
Tânia Cypriano Describe for us how you see Brazil.
Karim Aïnouz It's hard to describe Brazil as one place. It's a diverse culture from south to north, east to west. It bears a complex relationship with the colonial practices of the Portuguese and with its immigrants from Africa, Germany, Italy, and Japan as well as native Brazilians. I'm from Fortaleza, on the northeastern coast, which is very different from Rio or São Paulo. It's the equivalent of someone in the US coming from the South. Most of the northeastern population has migrated to São Paulo and Rio. Brazil is a country of continental scope.
TC I, too, have a hard time when people characterize the United States as one place. Because of its recent politics, Brazilians have fallen out of love with the US. They blame the American people as if they were a whole.
KA I am more interested in the discourse of localization than globalization. Alongside the myth of globalization, which supposes that everything is becoming the same, people are, for better or worse, forging specific identities that are not necessarily grounded in the nation state. American, Brazilian, Bosnian, Israeli — those words are not enough to describe a culture or a group anymore.
TC You left the northeastern coast to go to the capital, Brasília, to study architecture; you moved to the heart of the country. Why?
KA In Brazilian terms Fortaleza was a small town, isolated on the periphery of the country. It was the backlands. At age 16, after finishing high school, I was sure of one thing: I wanted to move to São Paulo. But we could not afford it. I wanted to go to architecture school, and there was a very good one in Brasília, plus we had family there. Once I got to Brasília, in 1982, I encountered a whole different country, and had a very different urban experience from the one I had imagined I would have in São Paulo. It was a modernist city right in the center of the country. I had a hard time adapting. Actually, I don't think I ever did.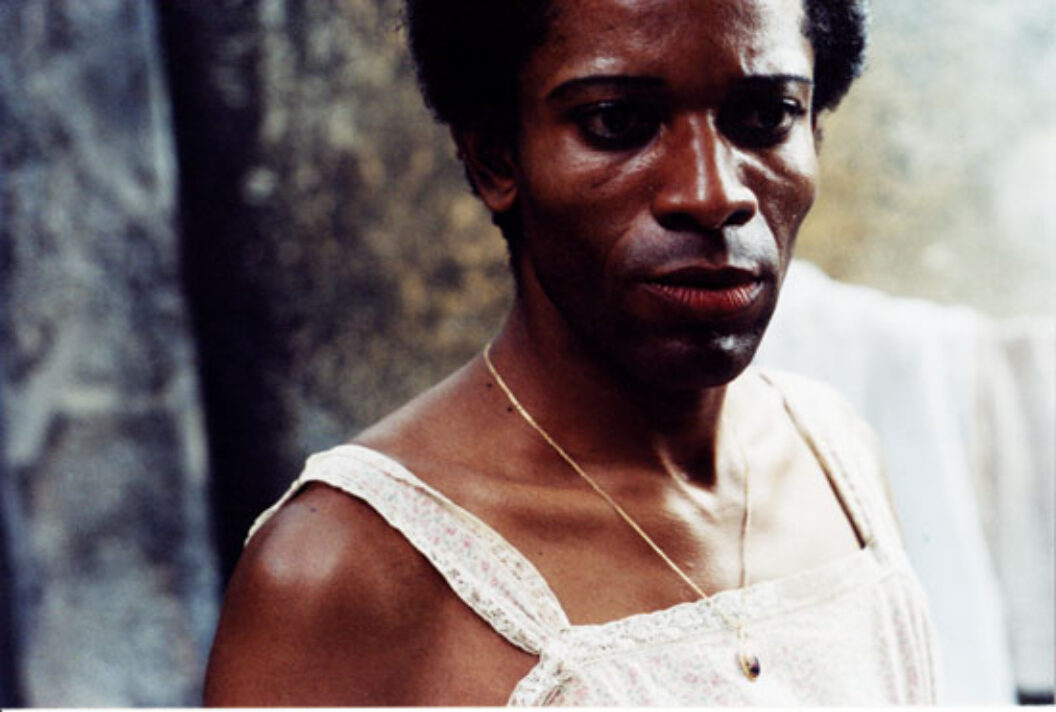 TC When did your interests change from architecture to film?
KA I was more interested in politics and public housing, in urban design, than in architecture. In school we did a lot of projects, settling some slums around Brasília, trying to bring people out of shacks and into permanent homes. A lot of people come to Brasília from all over the country looking for work; São Paulo had been that destination since the '30s, but after Brasília's construction, in 1960, it became a new El Dorado. The trouble is, there is not enough work in Brasília to absorb the migrant population. And more and more slums appeared every year. Our school projects, like all public projects, were dependent on the government bureaucracy, and that was slow. I was 21 and I wanted to see those projects done fast. One is very anxious at that age. That's when I started to paint. Painting seemed faster; I had control over the whole process.
Then I got a scholarship to study architecture in New York, in 1988, and six months later I was studying fine arts. I slowly moved from painting to photography, and then to video and experimental film. I was interested in film as a purely visual practice, not as form of storytelling but as an extension of photography. I eventually shifted to film theory and got a Master's degree in cinema studies. I thought, well, if I want to make films, I should learn the history of this medium. It was also a chance to dive into psychoanalysis, structuralism, semiotics, cultural theory, and gender theory.
In 1990 I went down to Brazil for a long vacation with a video and a Super-8 camera and I filmed my family, particularly my grandmother and her four sisters. They were getting old, and I was afraid I would lose them while I was away. Having them on film and video was a way of keeping them alive. What began as a family album slowly became a film, something I wanted to share with other people. That first film, Seams, is more of an essay than a documentary. But, at the end of the day, working in film came out of my interest in expressing myself visually on a personal, intimate level, but also on a political one. Seams was precisely that, a very personal essay about women and their place in the society of Fortaleza, where I was raised, in a culture marked by frightening machismo.
TC I can see your love for photography and architecture in your films. You like very long shots. Spaces—both urban and natural—are as important as characters to the storytelling.
KA I'm interested in the body and architecture, in how the body fits in a space, how it relates to space. I did bring a lot of that architectural experience into filmmaking. I'm more interested in a subject and a character, in time and space, than in dialogue. I'm doing this HBO series now. One scene features a character waking up in the evening; his wife is not home, and he's worried about her, her cell phone is off. He goes into the kitchen, opens the fridge, drinks some water, and then puts a little water on his neck because it's hot. He closes the door. It's a scene where nothing really happens. But the light from the refrigerator and the kitchen's architecture are so present that I had such pleasure doing it. I felt that the character alone in that setting, in a place traditionally related to women, after he had just failed to reach his wife, was so much more dramatic than actually having a scene between them. For me film is time, space, and sound distilled in a moving image. Language and filmmaking don't always go together so well.
TC You sometimes make short films, as personal exercises leading up to longer work. I saw one of those shorts about a small jail in an arid place and how characters both in and out of the jail relate to that space. Tell me about that creative process.
KA There is a big contradiction in my relationship to filmmaking. Ultimately film is a means of expression and communication. You do a film so people can see it, and that's why sometimes I think I'm in the wrong place. I have a really hard time letting my films be public. The film that you mentioned, Happiness Lives Here, was done in 1997 and I never fully finished it. Filmmaking for me relates to writing a diary. It's a personal expression of what I believe, how I see the world, and how I relate to people. So those short exercises are the part of my filmmaking that I like to keep to myself. I like making feature films for different reasons: communication, working with a crew, making creative partners, and developing a project over time. Filmmaking is so much about the audience and the reception, and yet there's something very personal about it that I can't let go of.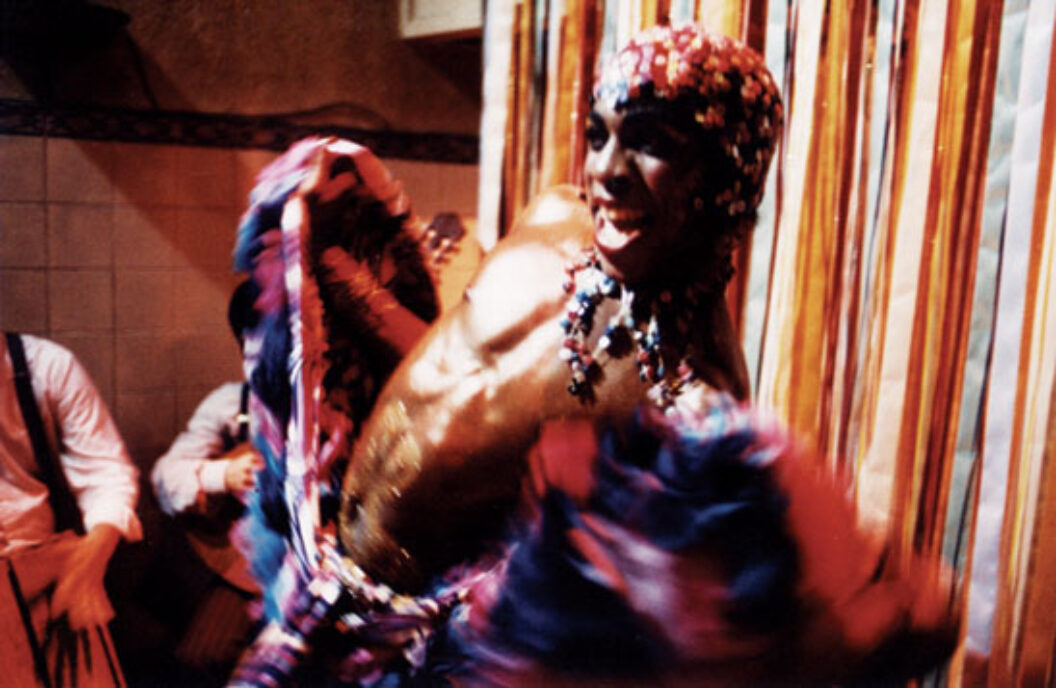 TC Madame Satã, your first feature, was very well received in the States, especially by critics. How did that film come about?
KA I remember the moment I decided to make that film: it was the summer of 1994, I had shot a short film in Fortaleza, and I wanted to make a feature so that I would have more time to explore a character's trajectory. I wanted to experiment with that format. At that moment I thought, Madame Satã was an important character that I wanted to know better, and I wanted to share my admiration and my love for that character with the largest number of people possible. That's when I felt I needed to make that film.
TC Would you describe who Madame Satã was?
KA A Brazilian classmate of mine in New York told me about him. He was a marginal character in a bohemian neighborhood in Rio during the city's golden years, between 1925 and 1950. The neighborhood was called Lapa; it was comparable to Montmartre in Paris, or Harlem in New York. Madame Satã was an emblematic character. In Rio he was legendary. A black guy, very exuberant, a gay man who throughout his life was very outspoken; he was accused of murder; he adopted seven kids, he spent 25 years of his life in jail for petty crimes and sometimes serious crimes. But there was something amazing about him besides the flashier aspects of his biography. I started to dig into information about his life. This guy was sometimes too angry and sometimes too happy, but he really wanted to live his life to the max, the way he believed it had to be lived. He was passionate and unapologetic. That really clicked with me. I had been away from Brazil for eight years, and there was something about him that was not cordial or friendly. As a Brazilian living abroad I was tired of this perception of Brazilians as being cordial and nice. Brazil is also a very violent place.
Madame Satã reminded me of certain characters from the American Civil Rights movement of the 1960s. There is a bit of Angela Davis in him, also a 1960s energy that was important to talk about because, coming back to your first question, there are all these myths about Brazil, that all the people are so soft and nice and warm, for instance. He was a classic Brazilian in the sense that he was black and poor, but at the same time, he had something that is never heralded as Brazilian: he was aggressive and unfriendly when he didn't feel like being friendly; he was exuberant. So there were a lot of things about the character that seemed important to talk about as a way to question the bigger myths about what it means to be Brazilian.
TC Why did he become so famous in Brazil? Did you come to understand what makes this character universal?
KA He was not that famous. He was known in Rio, and a bit in São Paulo, but not in the rest of the country. What is fascinating about him was that in the circle that did know him, every person you asked would tell you a different story and describe a different character since he went through so many transformations throughout his life. He was almost a superhero. There's one story claiming that he jumped from the fifth floor of a building and survived; another one of him confronting eight policemen and getting away with it. When I began to think about the movie, I wanted to see the superhero after he has taken his cape off: how does he eat, how does he go through his life? The idea was to look at him as a common man, to try to make people see him as a subject rather than as an object.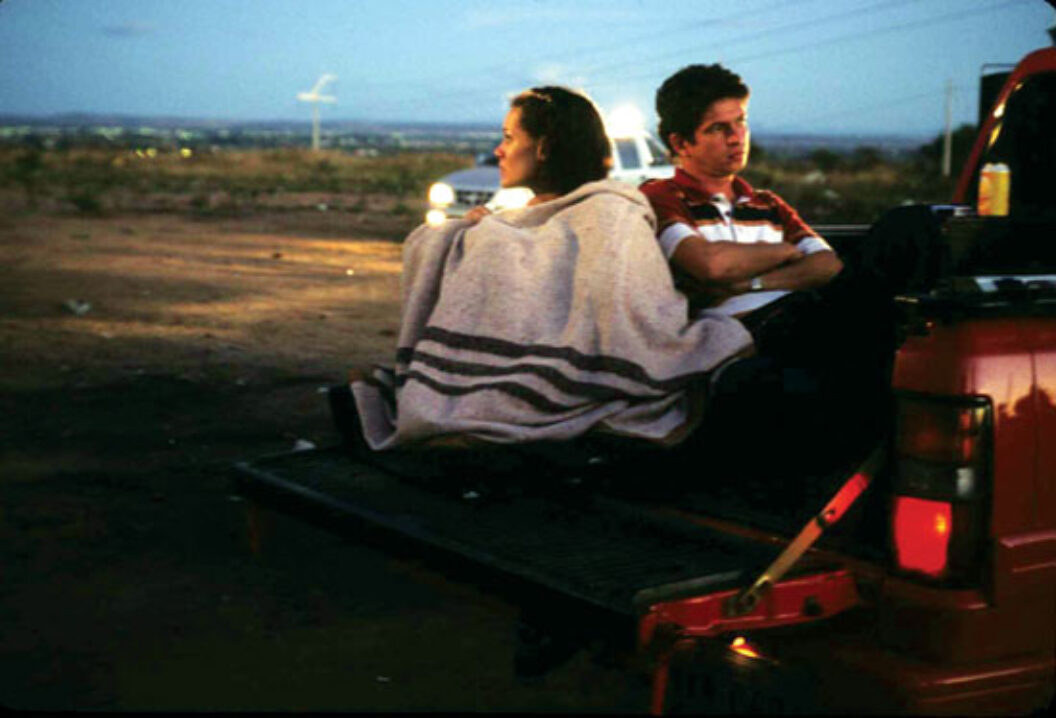 TC You found a lot of support from international sources. Did you know that there was a place for this film internationally?
KA We're talking about a film that began life as a script in 1995. The queer new wave was not yet in its heyday, although it was present. I did think that such a film would be accepted and seen on the international scene. And then I started to look for the financing. American film financing in the '90s had no interest in foreign language films. I got a green light from Holland and found a French producer. Once we got the European money, then we got Brazilian money. I am a very stubborn character; the more noes I got, the more I wanted to make the film.
TC What was it like to make a film that portrays sex, poverty, and crime in a way that is so atypical of Brazilian films? You have a character who is gay, poor, and black. He lives with a woman and a child, and has a maid who is a fragile queen. He loves luxury and the theater scene. He dreams like a woman, but acts in many cases like a macho man. The film ends with him committing a crime because someone calls him a queer, and even though he is openly gay, he picks up a weapon and proceeds to defend his honor, as a "man with integrity." Brazilians' view of homosexuality is very conservative, so to have this character, an openly gay man who maintains his own machismo—that's something I'd never seen in a film before.
KA I knew I had a problem on my hands, because I really wasn't interested in making your usual film on beach, sun, poverty, and crime. I had all those elements in my film, but Brazil is not simply about crime or poverty—or victimization either. Of course, we are talking about a character, we're not talking about a country, or a time; this film is not reportage. It's about a very particular personal experience and a highly contradictory character. I showed O Céu de Suely, my most recent film, at a festival in Bosnia, and someone stood up and said, "The film reminds me so much of Madame Satã; both characters are not subjects, they are agents." I'm not interested in how the adverse social and economic situation killed those people or made them criminals. I'm interested in how they react to those adverse situations, and that's why these two films are dramatic. Many people relate both films to the Italian realist movement, but I think it's the opposite. The question is not to describe a social class, but to describe an idiosyncratic personal experience.
TC After Madame Satã, you went on to make a film with a very different style from the pacing of the script to the cinematography. O Céu de Suely is about a woman who goes back to her hometown ahead of her boyfriend, with their child, in the hope that he will join them soon, but he never does. The film premiered at the New Directors Film Festival and had a run this year at Film Forum in Manhattan. How did you get there from Satã?
KA When I finished Madame Satã, I felt the need to make a film that had lots of daylight and sun, and that was not set in an urban space. Madame Satã was a dark urban film, most of the scenes were night scenes. I needed blue skies and daylight. In fact, I really wanted to go back home and make a film about something utterly personal, about a common person, not a hero. O Céu de Suely is an autobiographical film. I was raised by women—all the men left or died young. I wanted to make a film about those women who were anchored where they were born because they had to care for and work to support the family. My mother was never able to leave; she raised me alone, with my grandmother's help. I wanted to use fiction to imagine how it could have been otherwise, if she had left everything behind and started her life again.
TC A big turning point in the film is when the protagonist, Hermila, decides to sell her body in a raffle to get the money she needs to get out of town again. Where did thatcome from, Karim? (laughter)
KA Well, that part's not personal. I had started a short film, Raffle Me, about a woman who does just that—she promotes a lottery where the prize is a night with her. And she uses the money to leave her small town and flee to São Paulo. This story was in a newspaper.
My first idea for the feature was to make a film about somebody who abandons herself to an act that is irreverent, empowering, and provocative, which is why I thought of the raffle idea from the short film. The solution is painful, but practical. As time went by I realized that it really was not about the raffle. O Céu de Suely is more about what this woman's utopia might be. It is about leaving everything behind and starting anew.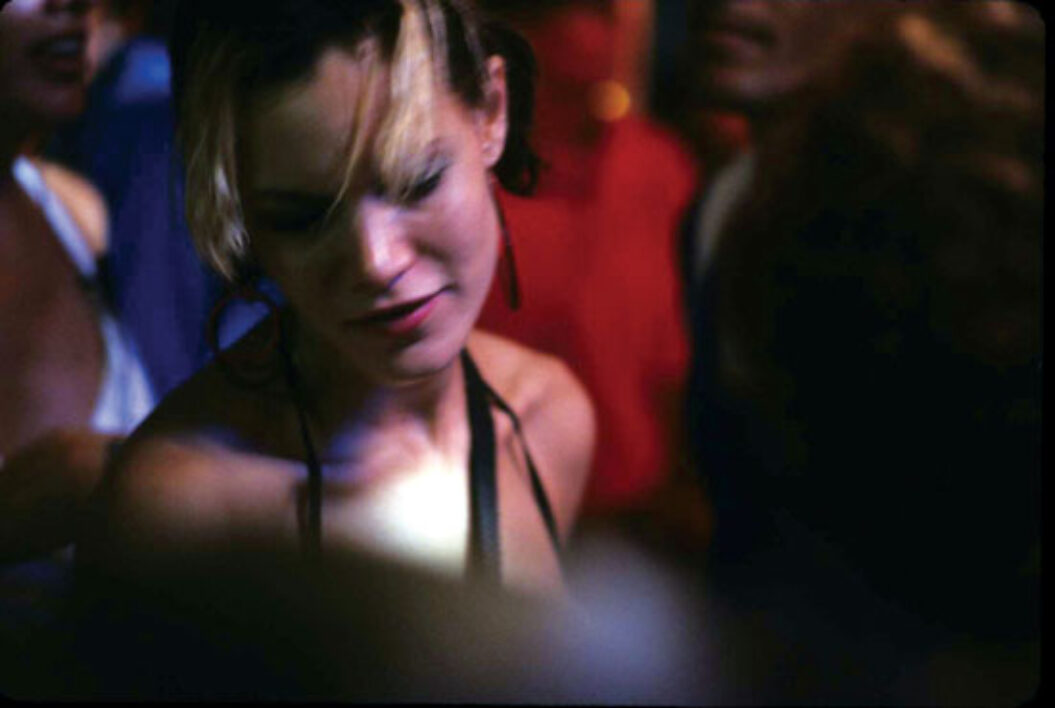 TC You went back to your hometown to make this film, so it's obvious that you have a need to find inspiration in stories from Brazil. Do you see yourself as a Brazilian film director?
KA Yeah, sure. But when I think of the work ahead of me, I would love to make a film that was not here, somewhere I've never been, like Mongolia, or Siberia. That would be liberating. For example, I cannot imagine making a film that takes place in Brazil without talking about class; it's such an important aspect of the country. At times I have the desire to make a love story where what really counts is the characters' feelings toward each other. It would be difficult to make a film like that here.
TC So what things Brazilian influence your work?
KA Improvisation. There is no film industry here. There is the desire to have a film industry, but, at the end of the day, a lot of what gets made here is closer to arts and crafts than industry. Shooting in this country allows me to improvise, to invent things on the set. There's a feeling of adventure in making a film in a country that has no industry; certain aspects are less complicated. O Céu de Suely was shot in a small town. I remember very well one day, it was September 7th, Brazilian Independence Day, and my production manager wanted to change the shooting schedule because a noisy parade would be passing by our set. And I said, "Let's do another scene and let's have it happen at the Independence Day parade." The next day, we were shooting there as if we were making a documentary. Reality affects the film in a wonderful way. Another example: for O Céu de Suely we were able to shoot the character at a party she went to. Normally you would have to close the club and hire a hundred extras, but we did the opposite. This club had a hardcore clientele, so we publicized the shoot, and then had the characters mix among the people who were there—we just went in and shot the scene with a very small crew. That lack of calculation is great. Those elements give life to a film.
TC And how does the Brazil of today compare to the one before you left? Has it gotten easier to work there?
KA Now we have a system of financing that is more pluralistic and inclusive; before you had to know someone who knew someone…. It took me six years to secure the Brazilian financing for Madame Satã. Now I am sure it would be faster. When I look around now, I see people in their twenties making feature films and documentaries—so it's become more democratic, it's become possible. I also see people from my generation making one film after another. But living here is really strange because there's such an abyss between the populations. You see fucked-up things happening all the time, and there's so much poverty. My biggest problem with living here is that I'm not sure what I can do to change that. And I'm really afraid of getting used to seeing certain things I shouldn't get used to seeing. So there is this feeling of comfort, of being home, and also that strange feeling of wariness.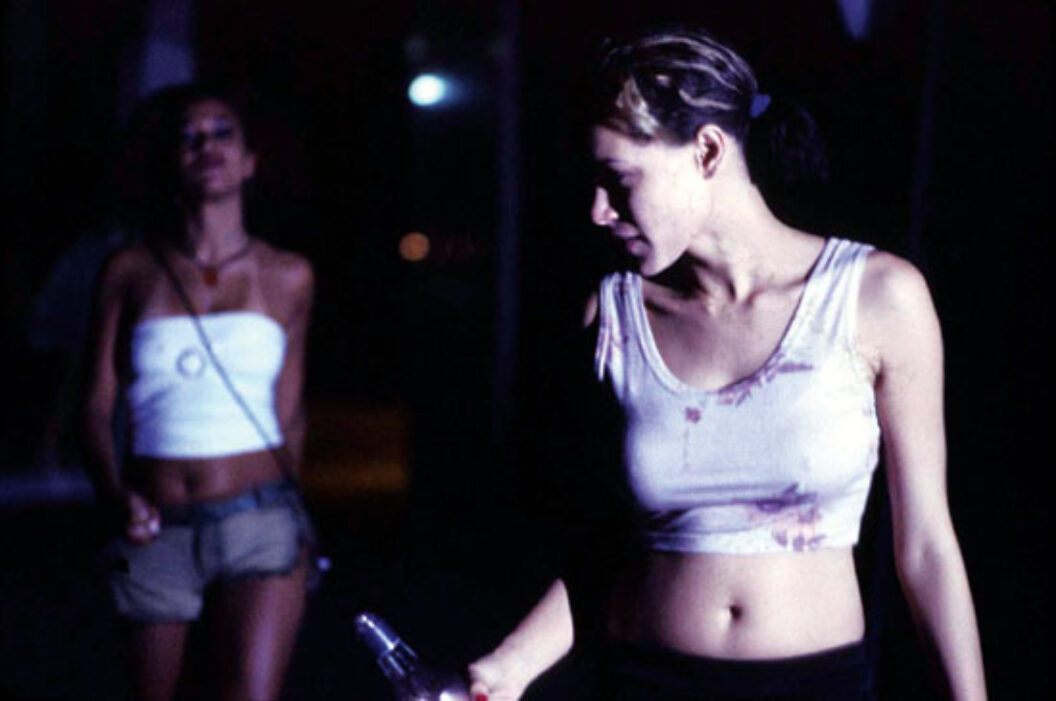 TC How do you come to terms with not liking living there but at the same time making work that is about that specific place?
KA I try to make films about characters who believe that the world we live in is not perfect and that we should imagine other ways of existing in it. There is a certain lack of comfort that moves the characters I am attracted to. Madame Satã believes that he can be absolutely happy in this world, that he can be the queen of Carnival, although life is constantly knocking him down. He cherishes joy. The film had a scandalous effect; it made people talk about racism and homosexuality, things that normally are slipped under the carpet in Brazil. It was important for a lot of gay and black people because it promotes self-respect. The film audiences in Brazil think that the poor have lives mapped out by their daily issues. Suely is poor, but she has problems not generated by money. She is someone who also has dreams and who might get depressed or happy. A huge number of Brazilians are converting to Evangelical religions, right-wing Christian groups. It was important for me to create a character that believes in a utopia here on earth. This is a character who has been abandoned, but believes that her life can change.
TC So you have moved from working independently to working with HBO?
KA I was really skeptical about the distribution strategies we have in Brazil. Movie tickets are really expensive; we are talking about a country where most of the population does not have access to cinema. Production is subsidized, but consumption is not. After O Céu de Suely, HBO invited me to do a series, a hybrid between film and TV. Alice is the story of a 26-year-old woman who was raised in Palmas, in the state of Tocantins—a planned city in South America built in 1990. Her parents are divorced; she lives with her mother, brother, and grandmother. Her mother dies when she is 20. The series begins when her father, who lives in São Paulo, commits suicide. Alice goes to São Paulo to bury her father and never manages to come back to Palmas. The city seduces her. It's a chronicle of a young girl living in one of the largest cities in the world.
The death of the father is a dramatic trigger in that the character discovers this planet, because São Paulo at this time really is a planet of 20 million people. It's a sort of continuation of O Céu de Suely, partly inspired by Alice in Wonderland. But it's really an urban chronicle. I also wanted to experiment with a different medium. TV is faster and more immediate than making a feature film; you get more practice shooting, get into a rhythm of filming, you're on a set for months in a row.
TC Do you ever think about going to Hollywood? There's this feeling that you'll only be a real filmmaker if you make it there.
KA It's very strange, because filmmaking can lead to stardom and success, but my role models are people who are consistent in their work, people whose work sets them closer to humanity. I have great admiration for contemporary filmmakers: from Tsai Ming-Liang to Claire Denis, from Hou Hsiao Hsien to Bruno Dumont. I'm influenced by an array of films, from '50s American melodrama to Antonioni and Bresson in the '60s, and on to people like Fassbinder in the '70s. Those are my biggest references. I also love '70s experimental films: Kenneth Anger, Hollis Frampton, and Stan Brakhage. And in terms of contemporary art, Thomas Demand and the late Felix Gonzales- Torres, who was my photography teacher at NYU, are very inspiring. Reading everyday stories in the newspaper is also a great source of inspiration. Perhaps the two most inspiring things for my work are daily life and abstract meditation on life, which is contemporary art.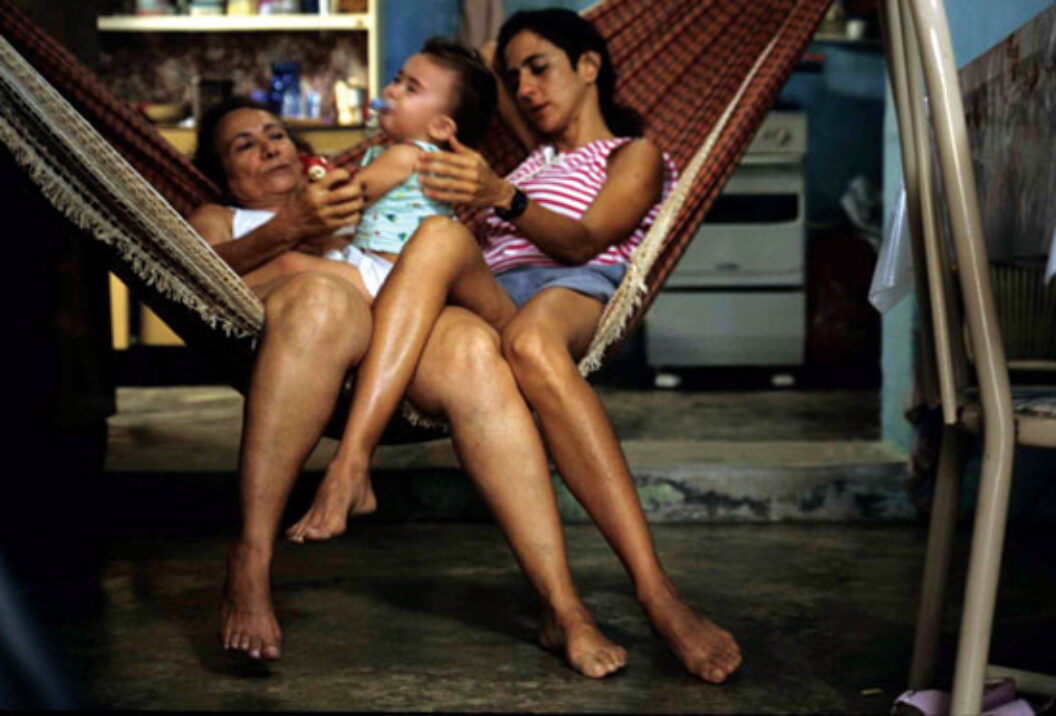 TC Your education comes from your life experiences as much as from school, living in different places and also the people around you. But what do you need to be who you are as an artist? What do you look for to continue your work?
KA I need to be connected to different people. To see how they live their lives, and to share my life with other people. It's vital to be exposed to different kinds of experiences and ways of living. People can accommodate to anything for the sake of being alive. People can also be so unbelievably cruel.
But even as I need to be among people, observing them, I'm attracted to being isolated. I left my mother's home at the age of 16, and I've been living around the world since then. It's so stimulating to be in a place where you don't grasp it all, where you don't completely belong. For me, being exposed to things that I didn't think I was capable of doing or tolerating has always been a lesson. Whenever I think about making a film, I think about what characters I want to talk about before coming up with the story. And I choose my characters only if I think that, in a place where there are 100 people, that one person would attract my attention. I would want to know more about her or him. Ultimately, my interest in human history and human nature move me to make whatever I do.
TC I understand you have two passports.
KA Brazilian and French, and I have a green card. Since my father is Algerian, I could also have an Algerian passport. I could have different homelands, and that's really liberating, to not feel that I stand for one thing but rather for a bunch of things. I feel privileged to have such an array of choices in a world where moving around has become harder and harder, where crossing borders has caused so many deaths, so much pain.
TC Do you feel that nationality plays into your identity, or into the characters or the films that you make?
KA Nationality is a straitjacket. It's like subscribing to a set of rules that don't allow you to be contradictory. One of the most attractive characteristics of a person is the way in which they live out their contradictions. It's true that my films are about a certain experience in a certain country; they are Brazilian films. I've also been photographing cities with which I'm intimate, almost as if I'm photographing a lover, cities that are not Brazilian cities. So while in my films I've been looking at Brazilian cultures, in my writing and photography, I've been looking at other cultures.
TC I just finished a film about multinationalism. That's my family's and my own experience—living between two places with the need to be connected to both your homeland and your adopted country. Sometimes it's positive, but sometimes one is never quite happy in either place. How has that experience been for you?
KA Not belonging to a place is bliss. (laughter) It's like being in a state of suspension. You can look at the place where you live—even when you're there—from a distance. These days a lot of people want to belong where they are, but they don't have access to where they want to belong. I have the privilege of choosing places I don't belong to.
After I finish this TV series I plan to move to Berlin, where I lived for a year before making O Céu de Suely. I had the same feeling when I moved to New York twenty years ago. I felt I was living in a city that I could not fully apprehend or understand, but a city where there was a lot of room for experimentation.
TC Even though I've been living in the United States for twenty-six years, if somebody asks where I'm from, I always say Brazil.
KA I was born in Brazil, but I never felt completely Brazilian because of my Arabic name. I've had that feeling all my life; that I don't belong to the place where I was born. For a long time, that was a burden. But after a certain age I became more interested in confronting the difference than finding comfort in the sameness.
TC Do you think artists represent nations and cultures?
KA We live in a moment in history when artistic experience is beyond the concept of the nation and the state. Even literature. So I don't believe in subscribing artists to a certain nationality. I think it's very limited.
TC But here we are, representing Brazil in a Brazil issue for BOMB. (laughter)
KA Are we really? I hope we are confusing more than representing.
TC If you were to pick a film in the history of Brazilian cinema that best represents Brazil, that shows all its contradictions, what would it be?
KA There are two films, The Hour of the Star, by Suzana Amaral, and Iracema by Jorge Bodansky and Orlando Senna.
TC Very good. Thank you.
KA That's it? Let's talk more! (laughter)
Filmmaker Tânia Cypriano has been working between the United States and her native Brazil for over 15 years. Her award-winning films and videos have been shown at the Museum of Modern Art, New York; the Hong Kong Arts Center; theJerusalem Film Festival; the Amsterdam Documentary Film Festival; and the Berlin International Film Festival. She has worked on documentaries for PBS, the History Channel, NHK in Japan, GNT in Brazil, and Channel 4 in England. She recently finished a documentary on transnationalism and Brazilian immigration in the US,which was broadcast on KQED Public Television.
Originally published in
Featuring interviews with the Campana Brothers, Cao Guimaraes and Marila Dardot, Ernesto Neto, OsGemeos, Bernardo Carvalho, Francisco Alvim, Lygia Fagundes Telles and Manuel Alegre, Karim Ainouz, Arnaldo Antunes, and Paulo Mendes Da Rocha.