From the Illustrated Novel by Forsyth Harmon
A coming-of-age story about girlhood in the suburbs during the 1990s.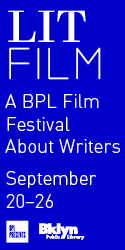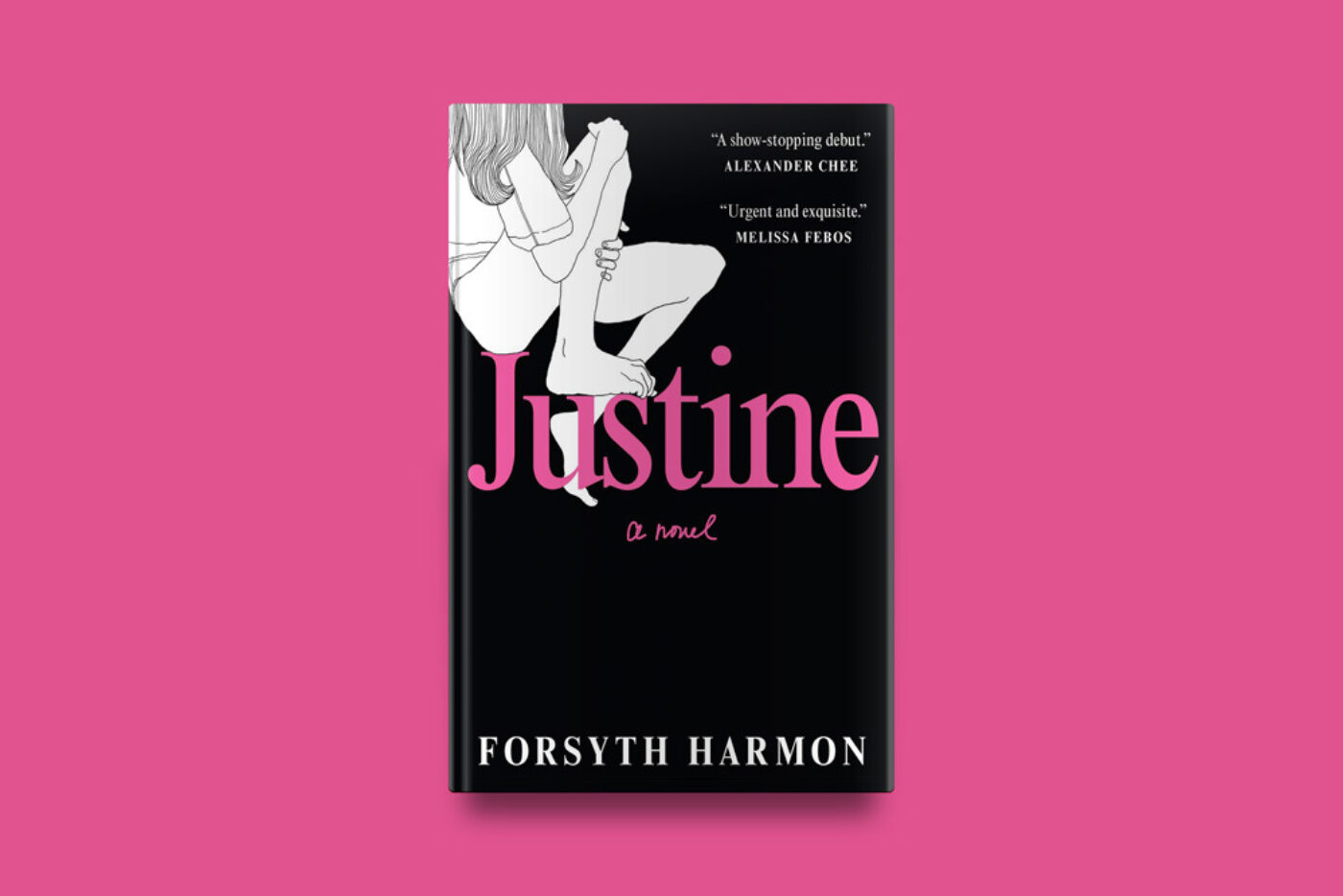 When Justine lowered the red Stop & Shop apron over my head, it felt like an anointment. A name tag had already been affixed to the left breast. It said "Alison."
"But my name is Ali."
"That's just a nickname." She tugged at my hair.
"It's what my birth certificate says."
"Alison's better." She wrapped the apron strings around my waist and tied them into a neat bow just above my belly button. I flushed with the intimacy of it.
Justine taught me how to bag groceries—how to construct the most efficient bottom-heavy grids, like playing Tetris; how to distribute the weight evenly across each bag; how to bag by category: refrigerated items in one, household cleaners in another. She taught me all the apple PLU codes: Braeburn, 4103; Gala, 4133; McIntosh, 4152. She taught me how to tell the difference between cucumbers (cold, waxy, and bumpy) and zucchini (rough and dry), without once insinuating male genitalia. She showed me how to casually turn my back on a not even very rude customer and spit on her strawberries.
Watching Justine at the register from my end of the conveyor belt, I was learning other things too, things she didn't say—like after I saw her make several trips to the bathroom, I learned that vomiting was one way to counteract eating freely from the candy rack. When she passed items down to me to be bagged, I saw the small red teeth cut-marks on her first and third knuckles.
I learned, during downtimes, which magazines I should and shouldn't read when she actually took away my Seventeen, putting it back on the rack and replacing it with Vogue. On the cover, Kate Moss's face stood in for the G. She was laughing so hard her eyes were closed, her terrible but somehow endearing teeth exposed. She wore nothing but dark denim jeans, her fingers covering her nipples. The thinnest women never look slutty, no matter how slutty they are.
Justine stabbed a finger at Kate's bare stomach. "They say she had ribs removed to accentuate her waist."
"Really?"
Kate was entirely naked on page 185: a tiny square of pubic hair, her nipples erect. How long her nipples were! I brought the magazine to my face. On the next page, in profile, they were grotesque, the left one a little inverted.
"She's only five foot six, you know," Justine said.
"I'm five foot six."
Justine shrugged.
At the end of our shift, Justine offered me a ride. I followed her out back to her old brick-red LeSabre, like that was what we did every day. The interior was immaculate. She pulled down the sun visor and studied herself in the vanity mirror, then fumbled through her purse for a tweezer, which she took to her eyebrows with great ferocity, creating little pink wounds where she attempted to prematurely excavate ingrown hairs as though they were mites infesting her brow bone.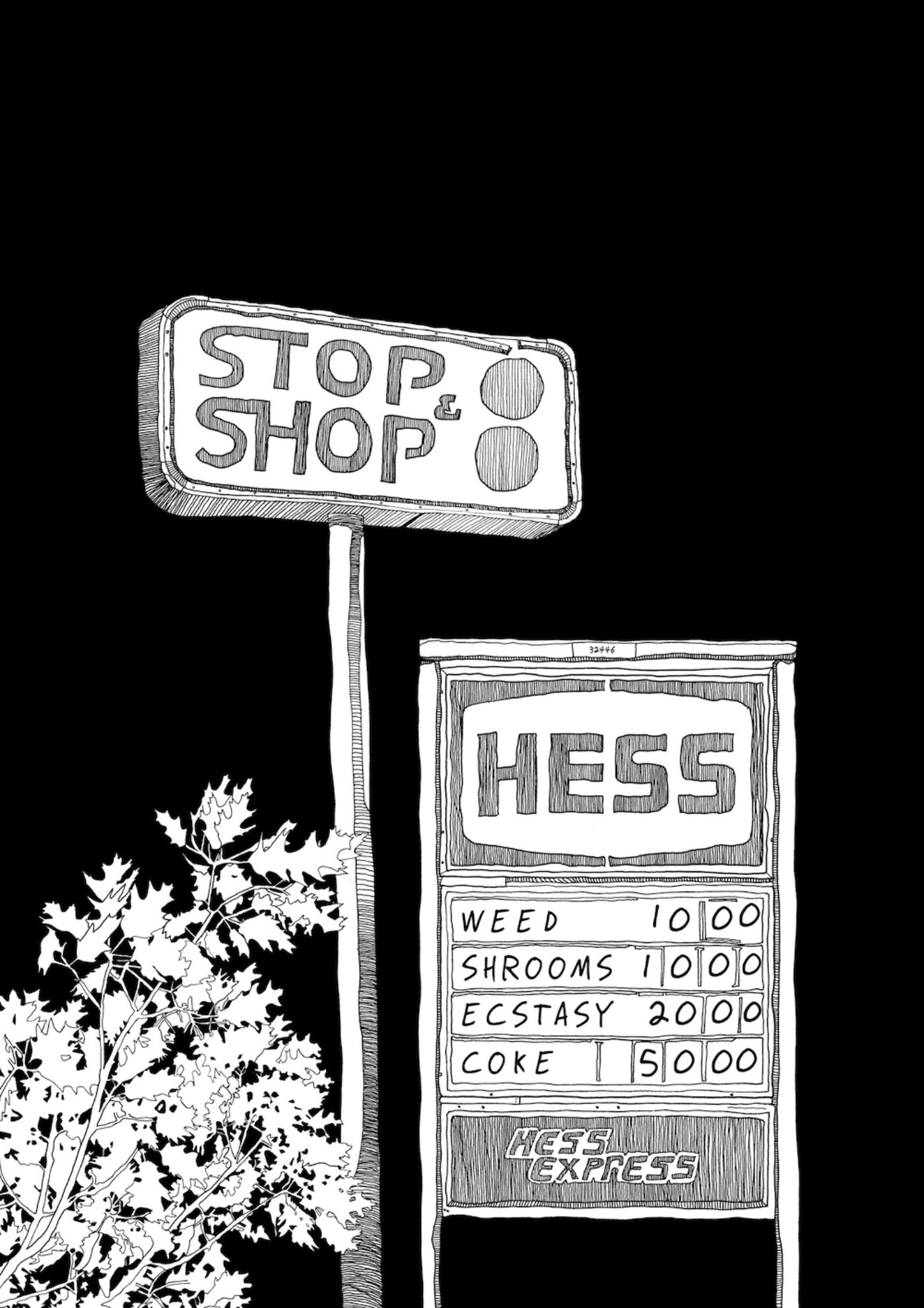 When she turned the ignition key, a strange meandering falsetto pealed through the car. I didn't know what the music was, but tapped my fingers on the door handle as though it were familiar. The lyrics posed an existential question about the mind-body divide. Justine sang along. She was so off-key she must've been tone deaf. She didn't put on her seat belt. She took the speed bumps hard and fast, racing toward the adjacent lot, turning into the Hess station. Her bare thighs did not spread across the seat like mine did. They were no wider than her calves. I went up on the balls of my feet to bring mine in a little.
A tall, tan, dark-haired boy shuffled out of the Express Mart, jeans slung low, pant legs so wide you couldn't see his shoes. His Yankees cap sat high on his head, the brim angled forty-five degrees to the side. Justine pulled up to the pump and the boy shook his head. She rolled down the window.
"Tank's on the other side," he said, laughing, flagging us right.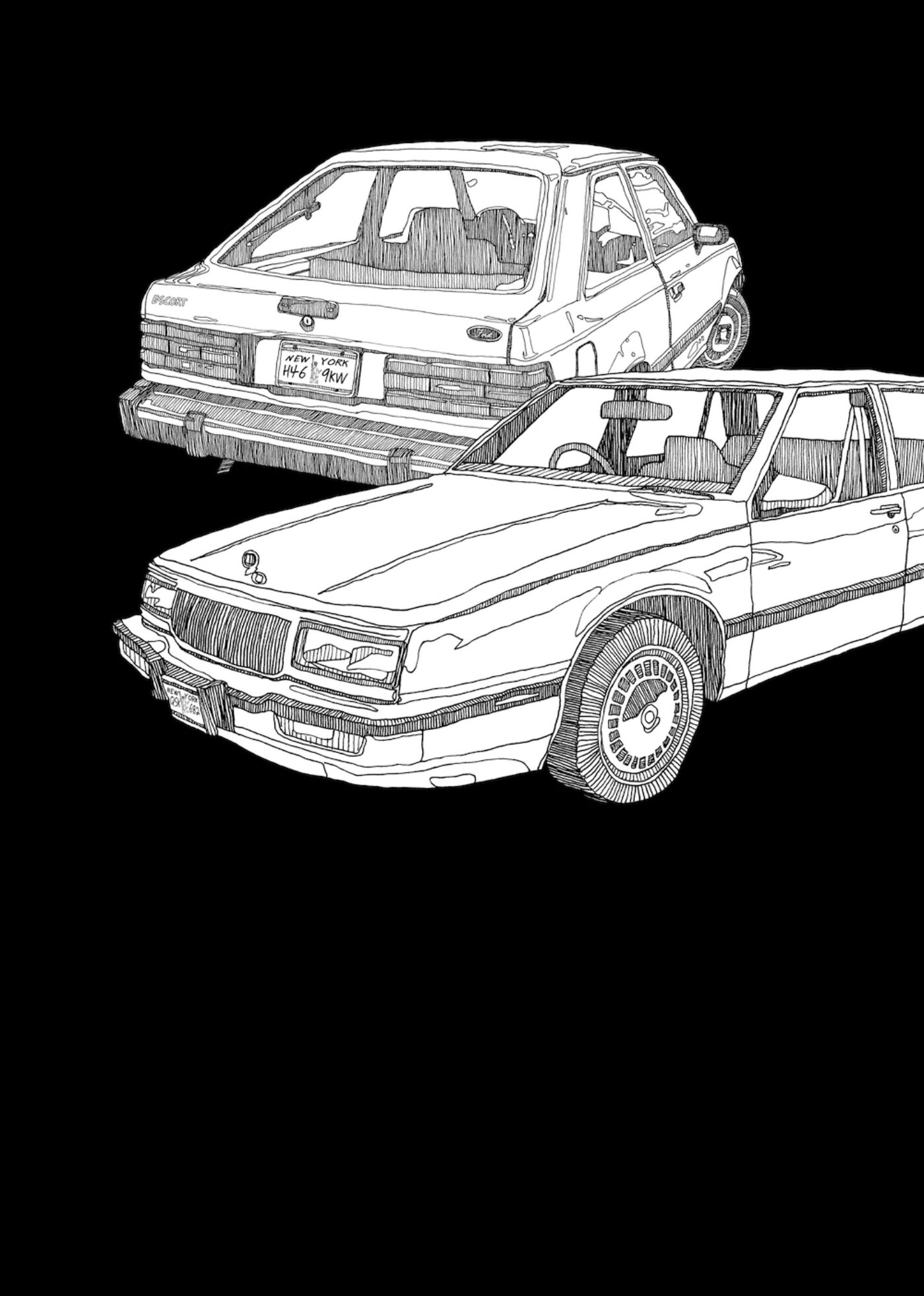 Justine huffed, backed up, and pulled forward to the pump at the other side of the aisle. I rolled down the passenger window and the boy looked in past me at Justine very seriously, dark eyes half-closed, lashes interminable. His nose was large and irregular—he must've broken it—but that one imperfection only seemed to exaggerate his beauty. His name tag said what I thought was "Chris"—I couldn't quite make out the bubbly Sharpie graffiti.
Sitting there between them, I felt ordinary. My thighs spread miserably, my legs were disproportionately short—especially my calves—my torso too long, and my features were too large to be considered fine. My hair was long and thick but coarse—it had the tendency to get frizzy—and my fingers should've been thinner, but my skin was too thin, making me prone to cuts and scars.
Justine stared straight ahead and made her mouth a long straight line. Chris unscrewed the gas cap, filled the tank. Another boy appeared at the driver's side. He pushed himself through the open window, leaned across Justine, and turned off the car stereo. She swatted his wiry arm and opened her mouth around it like she might bite. She had big teeth.
This boy was ugly, with a smug smile and crooked incisors, his freckled features crowded into the middle of his broad white face, pinched into an expression of demanding dissatisfaction. He looked directly at me with narrow eyes so black I couldn't see into them: it was the look of a person who's heard a rumor about you but won't say what it is, doesn't care if it's true, actually prefers and even enjoys being offended by you. His name tag said "Ryan."

"Yo," he droned, leaning his forearms against Justine's sill, nodding at me, "who's she?" His fingernails were long, dirt collected beneath them.
Justine reached her arm around me and squeezed. "Isn't she cute?" She kissed me on the cheek and I felt it everywhere. "Alison." I just let her call me that. That's who I would be with these people.
Excerpted from Justine by Forsyth Harmon. Published with permission from Tin House. Text and illustrations Copyright (c) 2021 by Forsyth Harmon.
Justine is available for purchase here.