Discover MFA Programs in Art and Writing
This is a two-part Artists on Artists. Lieberman responds to Nic Guagnini in the second half of this article.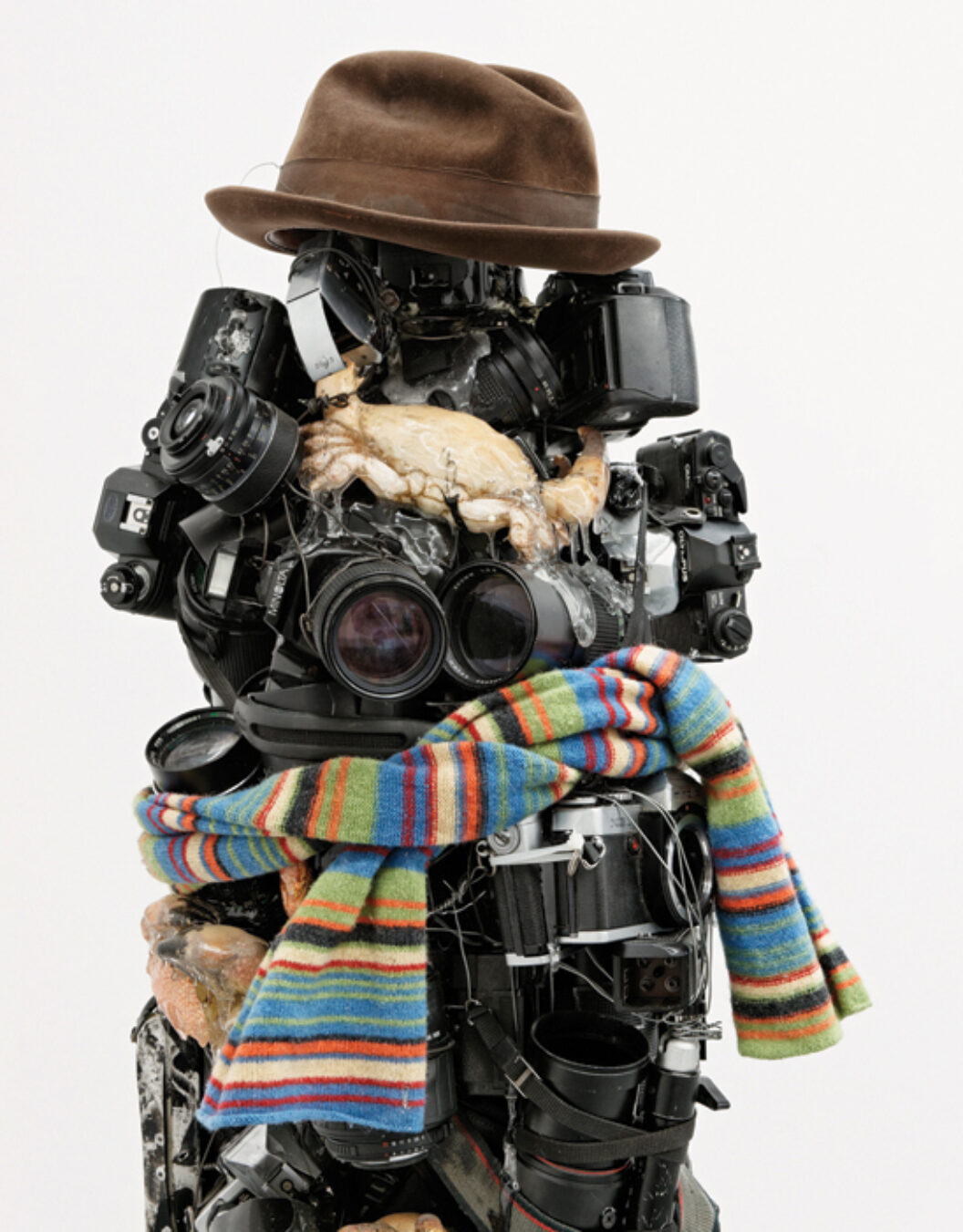 Nic Guagnini on the work of Justin Lieberman
In the following paragraph, lifted from the famous short story by Jorge Luis Borges "Tlön, Uqbar, Orbis Tertius" let's replace "one of the state prisons" with "Yale School of Art" and "convicts" with "students."
The governor of one of the state prisons informed the inmates that in the ancient bed of a river there were a number of burial sites, and he promised freedom to anyone who made an important find. During the months preceding the excavation, the convicts were shown photographs of what they were likely to discover. The first attempt proved that hope and greed can be a hindrance; the only hrön unearthed by a week's work with pick and shovel was a rusty wheel of later date than the start of the excavation. This was kept secret, and shortly afterwards the experiment was repeated in schools. Three managed to find next to nothing; in the fourth, whose head died in an accident at the outset, the pupils dug up—or produced—a gold mask, an archaic sword, two or three clay amphorae, and the greenish, legless trunk of a king whose breast bore an inscription that has never been deciphered
[ … ] Curiously, hrönir of the second and third degree—hrönir derived from another hrön, hrönir derived from the hrön of a hrön—magnify the flaws of those of the first degree; fifth-degree hrönir are almost identical; those of the ninth can be confused with those of the second; those of the eleventh show a purity of line that the originals do not possess. The progression is regular, and a twelfth-degree hrön is already in a state of deterioration.(Translation by Norman Thomas di Giovanni.)
Justin Lieberman's attempts to produce artworks amount to 96th-degree hrönir. Such degeneration aspires to Jewish Catskill comedy but tragically slips into middle-school pastiche, ontologically akin to magic markers and marginalia. By joking, he would want you to believe that he has something serious to convey, only to discover that maybe not (whether the maybe is ours or his remains to be seen). Since he can't, and won't, shake the shackles imposed by the Ivy League, Justin, a branded man as a Yale alumnus, can't really get a grip (even if he "uses" reality all the time). Such self-deprecating position, self-hating, we are tempted to affirm, is nothing but classic sublimation, albeit in passive-aggressive form.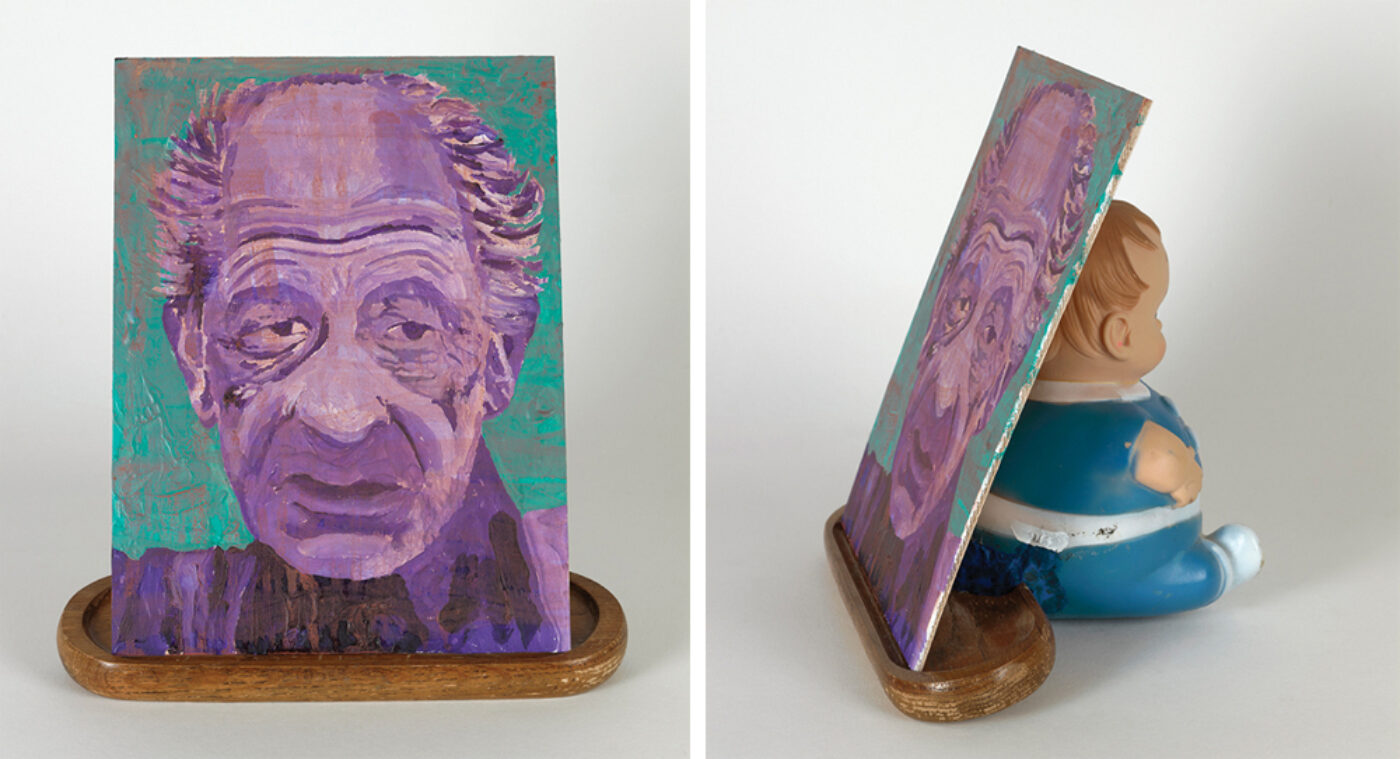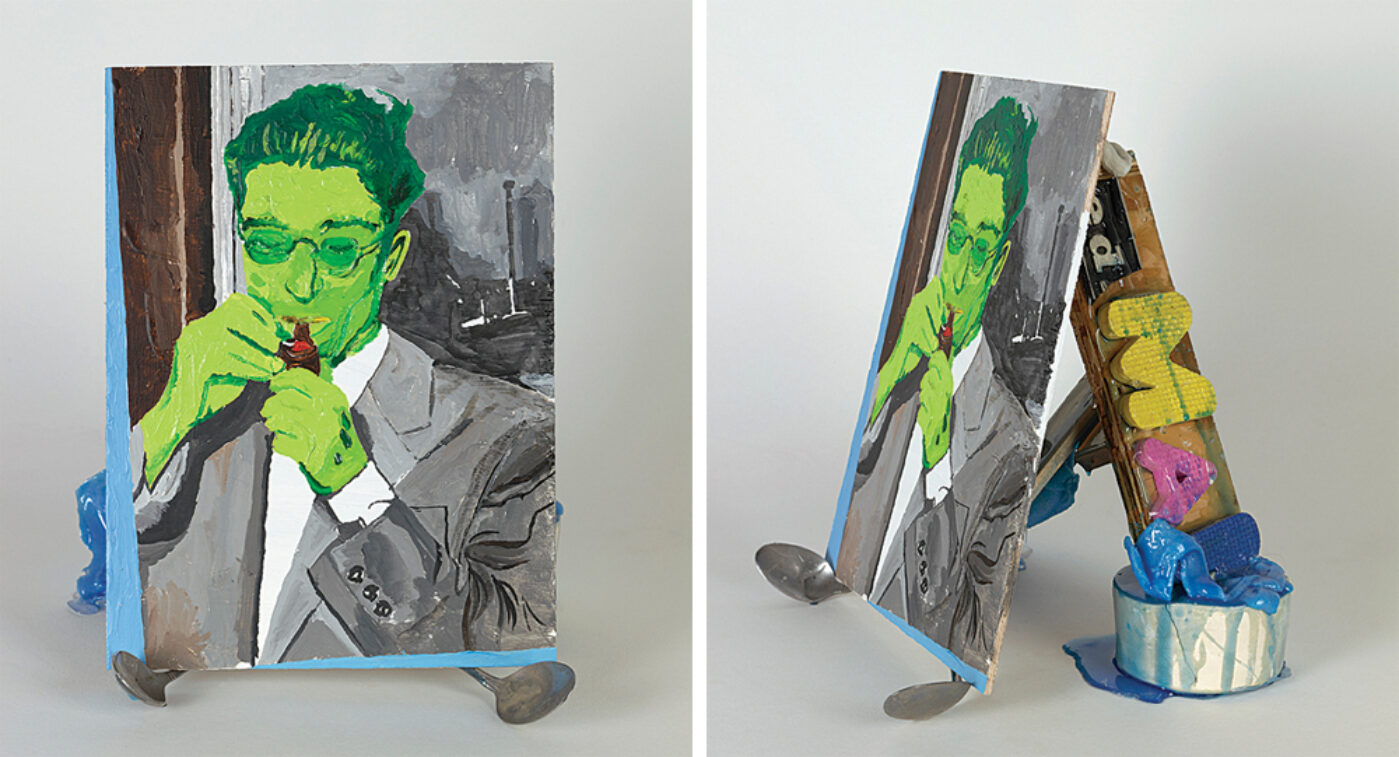 Once we have established, to his historical advantage, that this is intolerable (just as Josef Albers is in his naïveté), we search for a neologism: unreceivable. The desire to transgress, to produce something that the system cannot digest, is what the entwined machinery of pedagogy and critical reception cannot but perpetuate, hence recreating its own cyclical conditions of assimilation—a perverse institutional feedback mechanism predicated on its own illusory negation. The work, and hence Lieberman's wounded subjectivity, can and will be received. I leave to others to analyze why a picture emblazoned with a Prada logo which is in turn obliterated by a scribble, and shows a man looking at a picture of himself getting a blowjob while shooting H, should matter to us. I shall limit myself to note that Justin is here to stay.
Justin Lieberman on Nic Guagnini
Nic Guagnini's reference to one image out of the hundreds of my work that I sent him at his request seems interesting. Why did he choose that one? It is five years old, but a lot of people continue to gravitate toward that work, titled Pleasure Principle 2. It has been reproduced quite a bit. Perhaps, as befits the narcissistic nature of his work, he sees himself reflected there. Narcissism is a useful tool for contemporary artists. Critic Diedrich Diederichsen has gone so far as to qualify it as a potentially radical form of address. Narcissism, sadistic use of other people, and elitist careerism are powerful symbols from which Guagnini, in his work, has fashioned a cartoonish subjectivity akin to the biographical image of Courbet. He does this by simultaneously investing himself in, and divesting himself of, a deep and problematic relationship to the sale of his artwork and critical writing. Guagnini's work also flirts with misogyny. I recently heard a rumor about a work of his in which his girlfriend holds a pencil to a piece of paper while he has sex with her—what results is a few squiggles in which notions of authorship become barbed. Of course, all of these activities are framed by the social sphere (galleries, art publications, etc.) in which they take place, and thus are rendered as harmless fooling around. But there is another aspect of his work that seems a bit troubling, and that has to do with the image of his enjoyment of these activities as well as the voyeuristic pleasure I myself take in them. The phallic jouissance from which this enjoyment issues is unmistakably dumb. This is because the occurrences in the work often take the form Lacan would call a passage à l'acte, or an impulsive acting out. When the outcome of the passage à l'acte is uncertain, unknowable, there then exists the possibility for an event. But when all contingencies have been strategically accounted for in advance (as in the case of the preceding text and the rest of Guagnini's work), what you have is a futile lashing out which is no less self-directed than that of Pleasure Principle 2.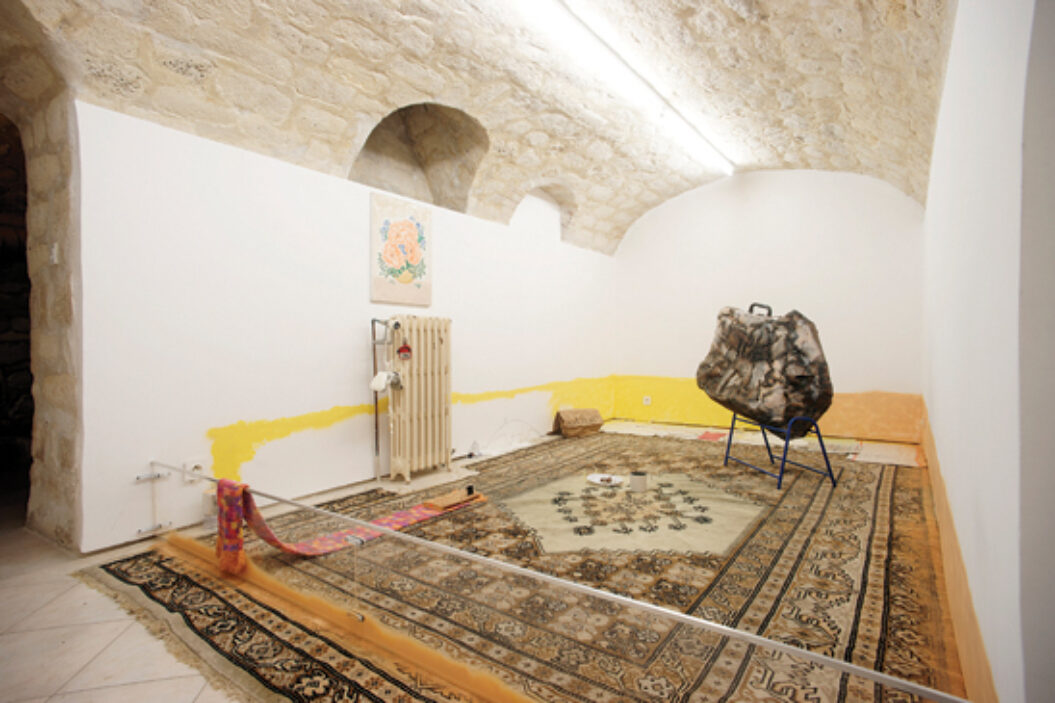 Guagnini's piece of writing about my work doesn't really have as much to do with my art as it does with his own practice, which is that of breaking rules of politeness and manners in the art world. This is the particular form of desublimation he employs, and it is also the primary subject of his text. After all, what could be more shocking than a negative critique in the world of back-patting praise? Weren't you supposed to write something nice? What occurs in his assessment of my work is a polemic between the nice text and the mean text, and this is meant to provoke us into consideration of the rules of etiquette and hierarchy that make up the art world's symbolic sphere.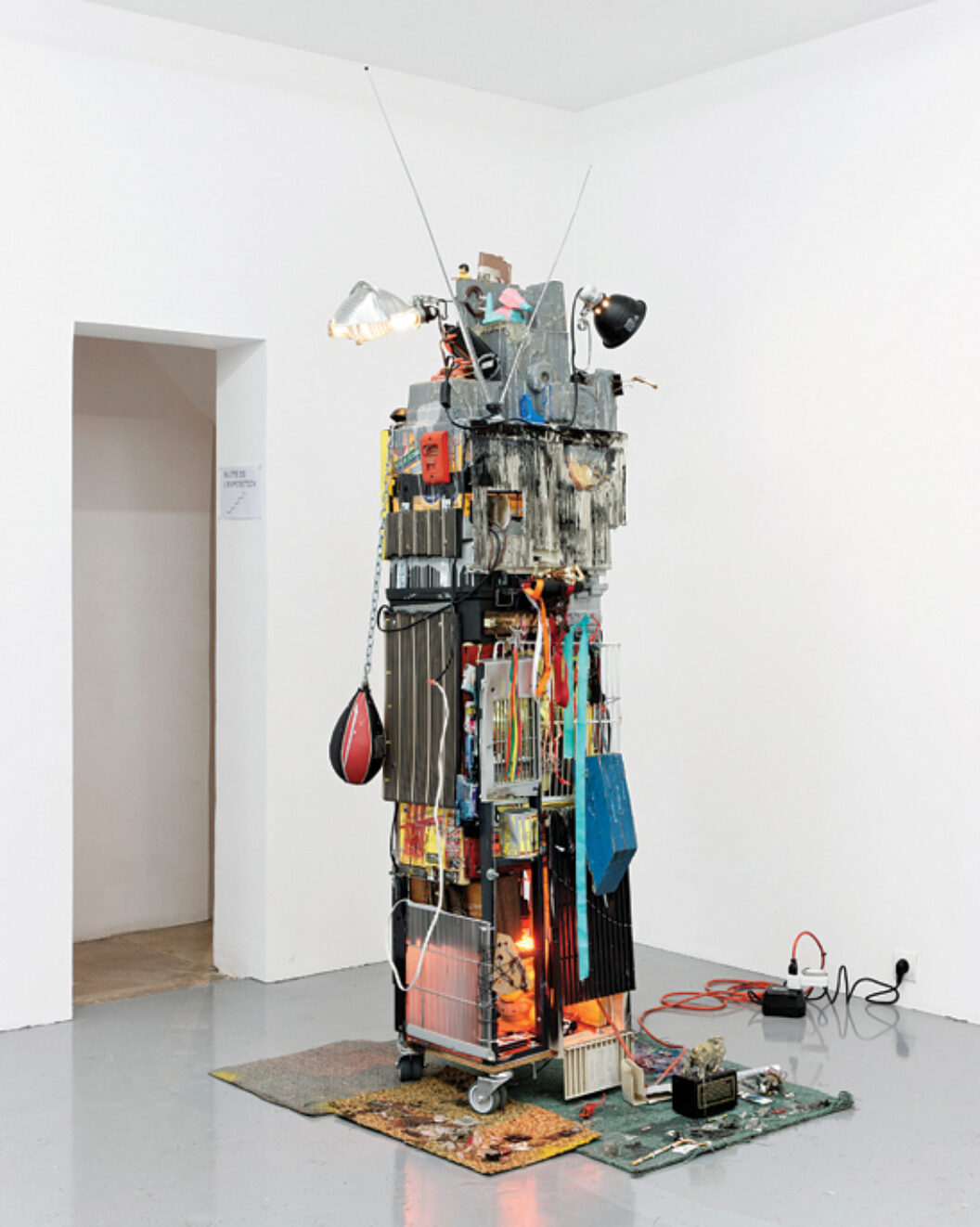 I find it worthy to contribute to the work of an artist who is critical of the spheres we both inhabit. I admire Guagnini's work and appreciate his criticism. It is true that I hate myself. But I should not let this self-hatred, a result of my revulsion with my place within the social order, keep me from destroying such social order. Instead, I hope to transform this self-hatred into a revolutionary consciousness that might benefit me and those around me.
Nic Guagnini is an artist and writer living in Harlem. He is the cofounder of Orchard (2005–2008), an artist run cooperative gallery in the Lower East Side; and of Union Gaucha Productions, an experimental film company. He has exhibited in the museums of modern art of New York, São Paulo, and Buenos Aires. His writing has appeared in October, Artforum,Parkett, Cabinet, and other publications and exhibition catalogues.
Justin Lieberman is an artist based in Brooklyn. His most recent exhibition took place this spring at Martos Gallery in New York City.
Originally published in
Featuring interviews with Danny Lyon, Tom Murphy, Cass McCombs and Ariel Pink, Brian Evenson, John Newman and B. Wurtz, Ralph Lemon, Eija-Liisa Ahtila, and Wayne Koestenbaum.