Discover MFA Programs in Art and Writing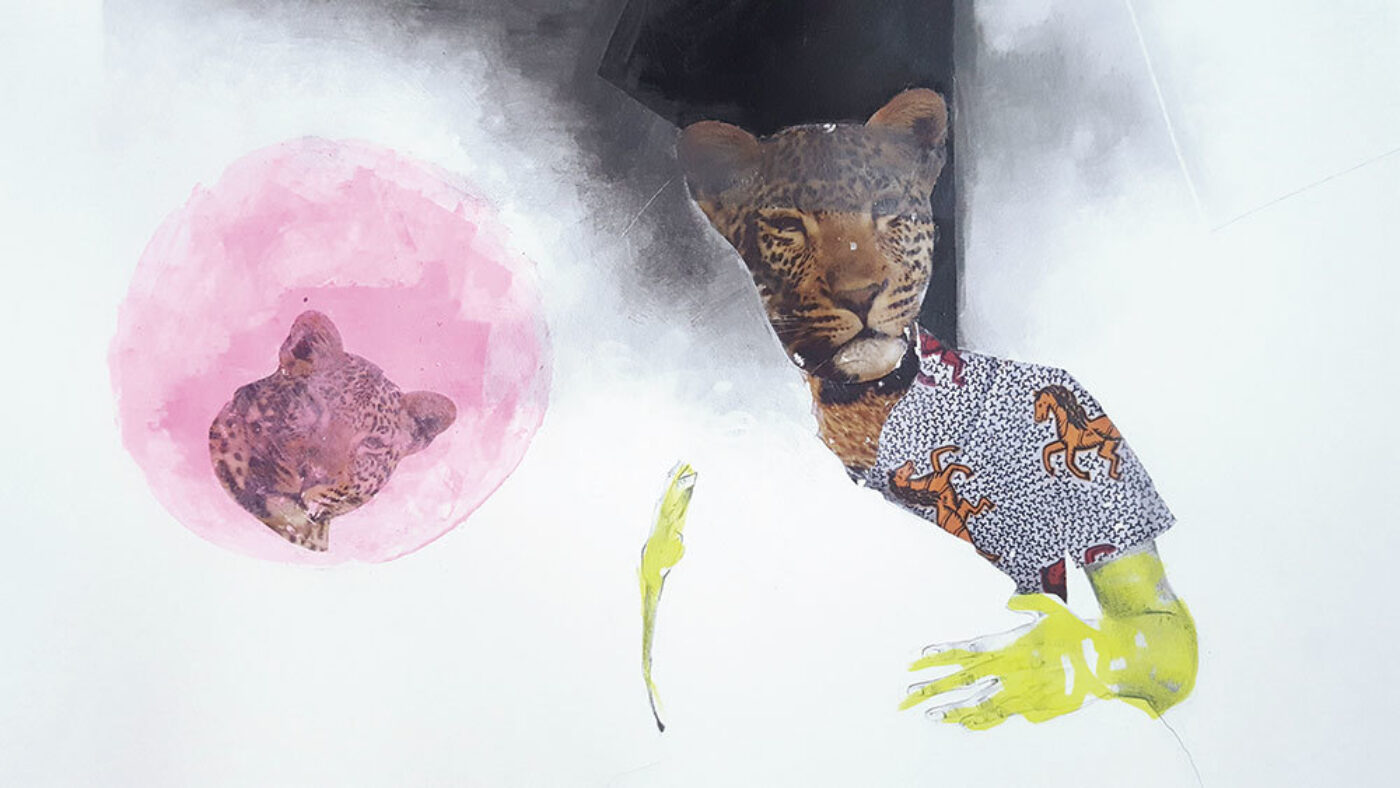 I can't seem to get over the fact that drawing on paper is a very flat process. It perplexes me that technically all drawn imagery is frozen in the moment and held still in its two-dimensionality. But that doesn't feel accurate at all. I've entered the paper like it was a pool. I've swam in it. The drawings move, especially when we're not looking. I don't know how that is, but I guess my relationship to stasis is that it's a trickster.
— ruby onyinyechi amanze
- - - - - - - - - - - - - - - - -
from: ruby onyinyechi amanze [in Nsukka, Nigeria]
to: wura ogunji [in Lagos,

Nigeria]
date: Mar 27, 2013, 12:41 PM
subject:

Just a note; artist

to artist
so i made a really bad drawing this week. i tried to 'push through,' thinking i could salvage its awfulness. but it seemed every move i made just made it worse. so i cut it up into little pieces. now i'm looking at the pieces and i'm not exactly sure what comes next.
sometimes i wonder if i will run out of the ideas. nah, i won't run out of the inspiration. but the execution of it doesn't always come easy. i was on a high, but that shit crashed. so i wrote a poem instead. and now i am writing you. you talked about missing people around you to share ideas with. to exchange creative energy with. maybe even to understand your process. i am remembering that. and in a moment like this, am wishing also to have that space. i thought you might understand and indulge me this rant.
i am thinking of changing my system. why i have a system right now i am not even sure. i am not a system kind of person. i am a messy person with random thoughts, who struggles constantly to make order to keep me from falling completely off the train. but somehow since being here, i have allowed my studio to be a factory. as i looked at the cut-up pieces (which were far more interesting than the whole) i realized i haven't been experimenting enough. i haven't been playing. i haven't been giving myself the space to be random. or to fuck up and laugh at how badly i fucked up. there is something very liberating about making mistakes.
* * * *
not sure how to bring that secret energy into my practice. or just the energy of the scribble. of the spill. of the accident. how to do it here (HERE where it's hard enough to defend any kind of art, let alone the kind that is more play and less product) and let go of this self-inflicted pressure to do 'something.' 'something' has worked up until now. and i am happy about what i've done. the process has been different, more organized. and the ideas have been different, more bizarre. that's been the most exciting part. finding this crazy space inside of me that actually came out quite naturally…
my last drawing was of these two water tanks that sit up high. i photographed them at my grandfather's house in the village. when i came here, i wasn't sure what was in them. i'd see people pushing smaller tanks in wheelbarrows and i wondered if it was water, or oil, or some secret concoction that i know nothing about. the big ones fascinated me. i liked to pretend they were full of liquid gold. and that one day i, or ada the alien, would go swimming in them. so ada became a mermaid. or an african water spirit like mama wata…or a water sign, scorpion like i am, or a 'riverine' person like my mother, who supposedly can catch fish with her bare hands….and the drawing went in a direction that i NEVER would have seen myself going six months ago…
i understand that going to the market and talking to the woman with the drawn-on eyebrows is part of that process. and haggling for those infamous brightly colored plastic shoes with the obnoxious bow in the front (which i find most endearing). and riding okadas in search of plantain chips. and discussing chinua achebe with the dining staff over a beer. and the countless and indescribable daily encounters that are being rolodexed away as inspirations that i doubt i can ever exhaust…
anyway, i think i have to stop. and just live for a bit. take some photographs. eat some meat pies. talk to the suya man. i've been here before but somehow i forget what i'm supposed to do. maybe if i leave my studio for a while, it will make sense to me again.
- - - - - - - - - - - - - - - - -
from: wura [in Lagos]
to: ruby [in Brooklyn]
date: Apr 27, 2015, 8:21 AM
subject:

Drawing break
White tank with miniskirt, the coolest thing I could find. Just sighted food across the street. Ladies with coolers under umbrella. This might be my daily grub as cooking must be kept to a minimum.
Drawing. Beginning. I start out with something known. Tracing or continuing something already started. That's what today is. And I realize that if nothing else is constant, drawing certainly can be. I wonder about my edges. And what I mean when I say I want to go to the boundaries and push. I immediately think of something internal—digging out or uncovering, but not in such a personal way. I don't even know my own edges. Or do I? Maybe that's the point, not knowing. The observable universe always moves.
I painted with fluorescent yellow ink. In words it sounds like a bad idea, perhaps obvious, easy, a trick, especially coming out of a generator. But I just wanted to see, I was compelled. And it's beautiful, took me somewhere, reminded me that the drawings speak and ask. Do you think they feel annoyed that I keep needing to be reminded of this? And to trust and enjoy? But I do. We can know something but still need to hear it affirmed until we don't, and it's hard to know what that time frame exactly is. It's like I need the drawing to tell me I'm worthy or something. That sounds silly as all hell. All these years and I still need to hear from the paper and ink and thread, Yes, you've come to the right place.
Sometimes while drawing I think, I wonder how the meaning of this will change after I die? I wonder if the drawings will give people solace. Will they be an adequate substitute for my presence in the world? Will they carry anything of me with them? Will a part of me remain even though I am not ________ anymore?
You still in Philly? Or on the train home? I'm sure the drawings are anxiously awaiting you. I imagine them huddled at the door, waiting to be born.
- - - - - - - - - - - - - - - -
from: ruby [in Brooklyn]
to: wura [in Lagos]
date: Jul 15, 2015, 4:19 PM
subject:

One more thing about drawing
…finding beauty that is multi-dimensional. There's beauty that's easy, and also flat. And then there's beauty that is a bit twisty. A bit dark, even if it's light. A bit layered even if you don't see all the layers (sparse). I think if a beautiful thing gives you everything (all its beauty) up front, it can only hold your attention for so long. But a beautiful thing that makes you wonder is a bit more substantial, long-lasting. This is the kind of beauty I want for my drawings.
- - - - - - - - - - - - - - - -
from: ruby
to: wura
date: Aug 12, 2015, 2:28 PM
subject:

don't tell lies (even to yourself)
dearest Leopard,
i just watched the marina abramovic documentary. she wrote a manifesto at some point that started along the lines of, an artist should never lie to themselves or to others. that stuck with me as i finished my drawing. this one is beautiful beautiful. not in the easy way, in that way that stopped me many times and forced me to think and rethink. so i'm thinking about this lying thing. and how artists lie. all the time. and mostly you can tell (we can), but it's also possible not to know. i think if i was the lying kind of artist, you wouldn't know it. so i have to be careful even with slight lies. drawings that i know are not enough…but that pass. maybe i'm a stickler for wanting the best of myself. and of everything. 'the best everything' might be my new motto. i am this thing that i do. i am many things, but this is one. and it just may be my greatest love.
how can i give it any less than my all? i think maintaining one's integrity is priceless. because they'll talk. and maybe you'll fail. or maybe you'll be a rock star. or whatever. but if at the end of it all, you know that you didn't put shit into the world, i think that matters the most. i reworked a drawing today. i never do that. but i did today. because i have to know that i pushed my boundaries. i have to know that it wasn't fluff. i've come to terms with being able to make beautiful things. and i've also come to terms with beauty not being enough. not on its own. or rather, not the easy kind. maybe i need to make my own the end of beautiful drawing. could i, please?
with love from the studio, in between drawings
(ada)
- - - - - - - - - - - - - - - -
from: wura
to: ruby
date: Oct 14, 2015, 6:48 PM
subject:

To take up space
Now that the drawings are out in the world and maybe also because I have passed over this water of the atlantic, I can think about them differently, reflect.this moment is causing me to reflect…on the arc of my life as an artist. the work I was making 15 or 20 years ago was very much about the black female body and myself. It was about my experience in America in many ways. And the experience of race/blackness and being a woman and history.
I find myself wanting to create from another kind of space entirely, as if you could have a space devoid of identity, a space not hampered by the structures that other people or society or community (hate that word) or even history puts on us. Can I create from the current moment something that is purely mine and not reactive?
There is also this thing about materials that pushes me toward oil painting. It's related to my issue about work that is too beautiful, pretty, and delicate. The associations (mostly imagined and assumed) that come with needlework and the stitched.
I'm uncomfortable making delicate work for the next 20+ years. It feels like a stifling path, something unrealized, not fully voiced, something that hides, a quiet subtlety, which I don't want, which I don't want to be/embody/reflect in the world.
I don't want to make pretty little delicate things. Ewww. I want to make big paintings that take up space and have a strong (imposing?) presence when people walk into the room. I don't want to be connected to the word delicate. Nothing about me is delicate so how can the work be? I want to have the courage to paint the conversations and reflections within me in ways that are neither subtle nor obvious but something else entirely.
And then, perhaps, I can also show a few small stitched works as counterpoint. The off notes, like in music. Important and so very different.
I know that this paper and thread and ink will always be mine. Of course. It is in no way anyone else's language. But there is something more that I want, need. Need? A bigger splash (from the dive), a stronger, weightier mark, or indication of my visions. Words are only speculation when it comes to the making. The making is everything and conquers what we think and feel and plan and believe and lay out and draft and explain. Something is growing.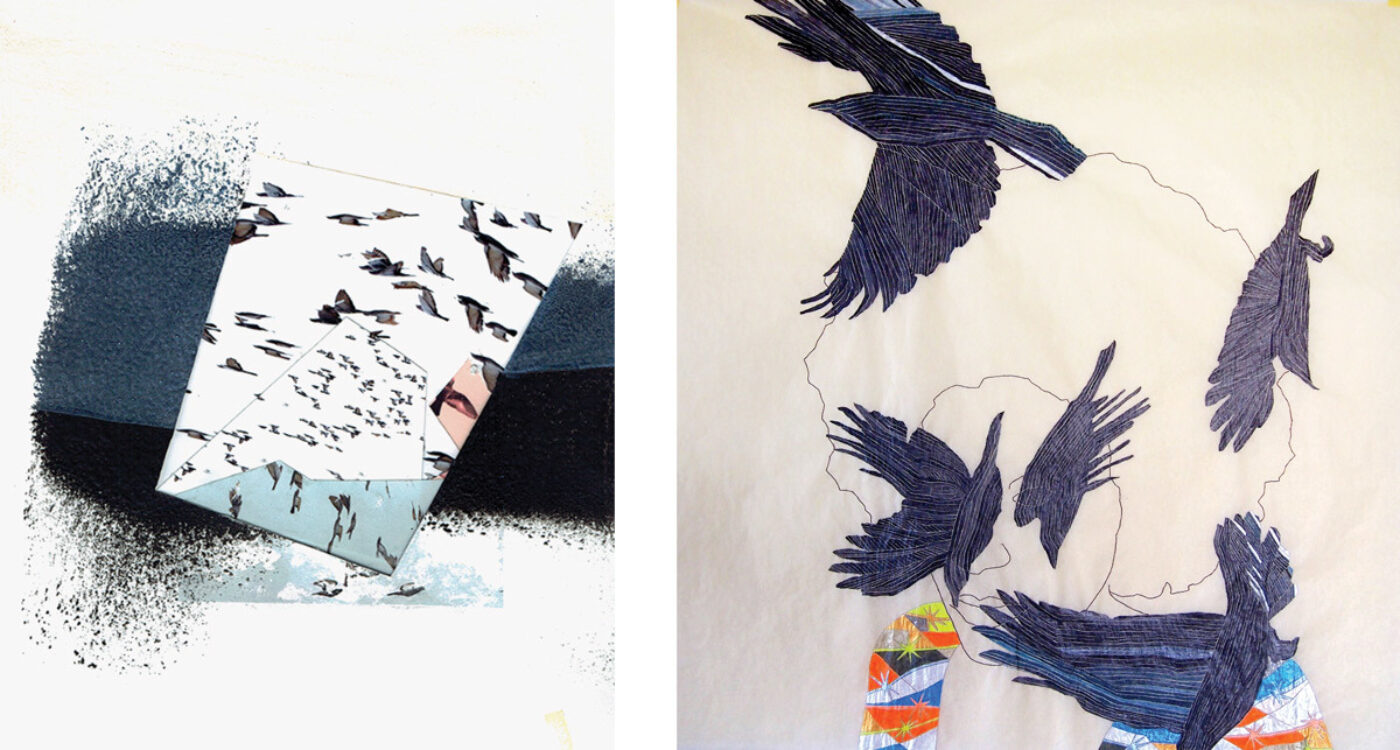 - - - - - - - - - - - - - - - -
from: wura [in Lagos]
to: ruby [in Brooklyn]
date: Jan 22, 2016, 12:45 AM
subject:

birthday
I may have at last succeeded in making something 'ugly.' But I think it is also poetic. It's just 530am and I decided to get up when I awoke at four something and work in my studio. I can think of no better way to begin my birthday. A whole new way of making. No beauty no meaning no connection to something more. The narrative finds me and that's okay. This new work is completely different and I feel so free. Finally have an idea about how to use the oil paints though it's really no idea at all, just a desire to start and a fearlessness that I haven't had until now.
I'm in this moment of the body and soul moving in a way that feels right and whole. It's like a force moving me through life. At times my thoughts try to interrupt that movement (fear, etc…which I think is totally okay) but the force feels certain. Like when you are where and when and what you're supposed to be in that very perfect moment in time.
Am going to get in a run, then pack and head to the airport. Xo
LOVE
- - - - - - - - - - - - - - - -
from: ruby [in Philadelphia]
to: wura [in Lagos]
date: Feb 5, 2019, 11:12 AM
subject:

studio musings
are you supposed to meditate before you draw? do a dance? stretch?
how long should a drawing take? three days? one week? two months? an hour?
when it takes longer, how many times has it become an entirely different drawing?
did it ever stand a chance? do some drawings actually stay 'true' to the original drawing?
are we essentially making the same drawing over and over again? is there a single question we are after the answer to? i mean,
in our lifetime? just one question? is the lifetime enough? or can you answer it early?
practiced gaga just now, to one song. felt amazing to move my body. maybe will alternate different warm-up activities over the next few weeks. also, to only move with inspiration (i still hate that word). to follow each and every pull—without question—in whatever direction.
- - - - - - - - - - - - - - - -
from: wura [in Lagos]
to: ruby [in Philadelphia]
date: May 15, 2019, 10:33 AM
subject:

the end of art
do you think there's a moment when you have nothing more to say? when you're just done
making things? some people push through and then replicate themselves. but i wonder if there's a moment when we stop wanting to explore or produce a new creative idea at all. in this moment i'm there. i know it's only momentary, but it feels so certain for now, as in today. there are small sparks here and there—about performance and painting and video, even drawing—but nothing sticks.
i went to the market this morning to move some energy, no, to get some energy. to feel moved. that place is so interesting to me because you can rarely pause, have to be in constant action and the decisions must be quick. you can stand in place if you want to buy something and then you can only take up an amount of space equal to your body size while standing and holding arms close because people will continue to rush by with their loads. they navigate around you. deftly. life is motion, right?
all i care about lately is running. a few days ago it was running and art, but now it's just running. sometimes i think the brain needs rules in order to shift. nothing in the world necessarily changes, only the rule.
maybe i'm becoming a hyperactive adult. someone with very little patience and a slight attention span, someone who appears to be disinterested only because i can't concentrate on other people's ideas for more than 5 minutes. sometimes wordy people totally confuse me. not that they're talking too much in the objective sense. it's just that i want more with less. i want pictures and sensations and scents, even feelings at times. poetry. language can get so drawn out. old chewing gum. i care less and less about some things. and more about others.
the less
resolving all the problems
other people's projects
the art world (well)
figuring out family
updating my cv
the more
running + how far the body can run + the portal that opens through physicality
beautiful spaces. the beauty of my space
the lizards that live on my balconies (coexistence?)
if my starfruit tree, which is flowering, will give fruit
making yogurt
how beautiful the views are from this apartment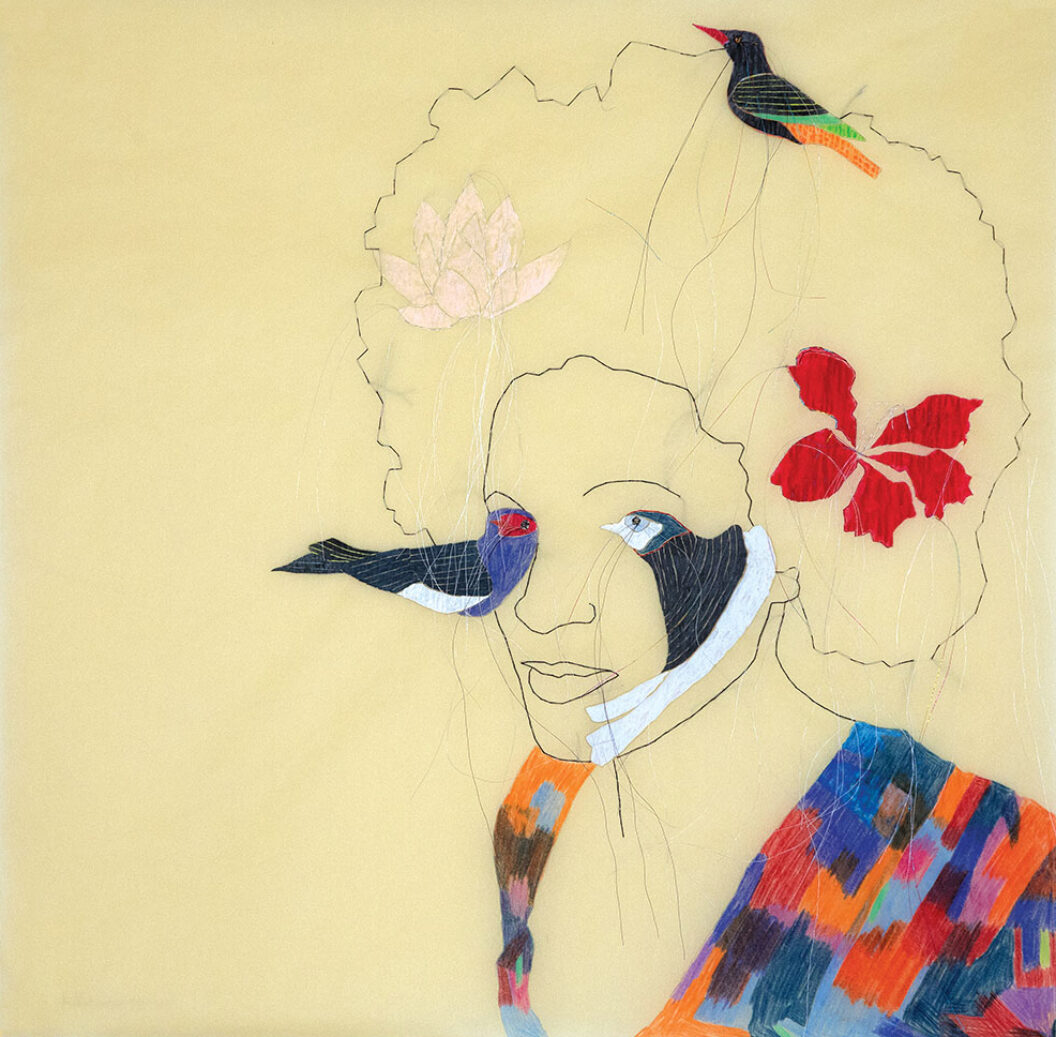 - - - - - - - - - - - - - - - - -
from: wura [in Lagos]
to: ruby [in Philadelphia]
date: Jun 8, 2019, 11:28 AM
subject:

same same
If we are making the same drawing over and over again and always throughout our lifetime, how would you describe it?
Me: two separate/separated things connecting over an expanse
- - - - - - - - - - - - - - - - -
from: ruby
to: wura
date: Jun 8, 2019, 1:04 PM
subject:

re: same same
Me: A calculated (or mathematical?) and spontaneous arrangement of space toward some sort of dance or poem.
- - - - - - - - - - - - - - - - -
from: wura
to: ruby
date: Jul 9, 2019, 11:30 AM
subject: the end of drawing
today i crashed. i had a drawing crash. i tried early in the morning, but nothing came out right. i abandoned the threads and worked on a painting. that felt right and fine and without the same kinds of expectations. i'm in such a making crisis right now. it's similar to what happened about a month ago. too much going on all around me and only a shred of inspiration, if that. and my mind space is so caught up in all the things i have to do, emails, etc.
i wish i could see it all clearly, like another person looking back at me might be able to, but i just can't. i'm not sure what's beautiful or interesting to me in terms of making, and i know without that energy you can't connect to others. i imagine, no, i know, that other artists must have this moment when they lose interest in what they've been doing for years, when they don't actually want to continue doing the thing that everyone expects of them, the thing that has made them successful, or famous, or financially secure. then they become art managers. they manage their careers and churn out art, and mostly live well. but then are you still an artist? a creator? a magic, glowing being? i don't think so. the general public may not be able to detect it, though they may sense something, but other artists know you're a fraud, that you've become empty of desire and drive. it's so obvious. and terribly dishonest.
i look at my drawings and think, wow, that's so beautiful. but i don't know if i want to make any more. i don't know if there are actually things to figure out or understand with thread and paper. maybe that same drawing that i've been making over and over again has a finite life that is now coming to a close. like a tasteless relationship. you can do it because it's all so familiar, but it just doesn't feel that great anymore and there is no fire in the belly.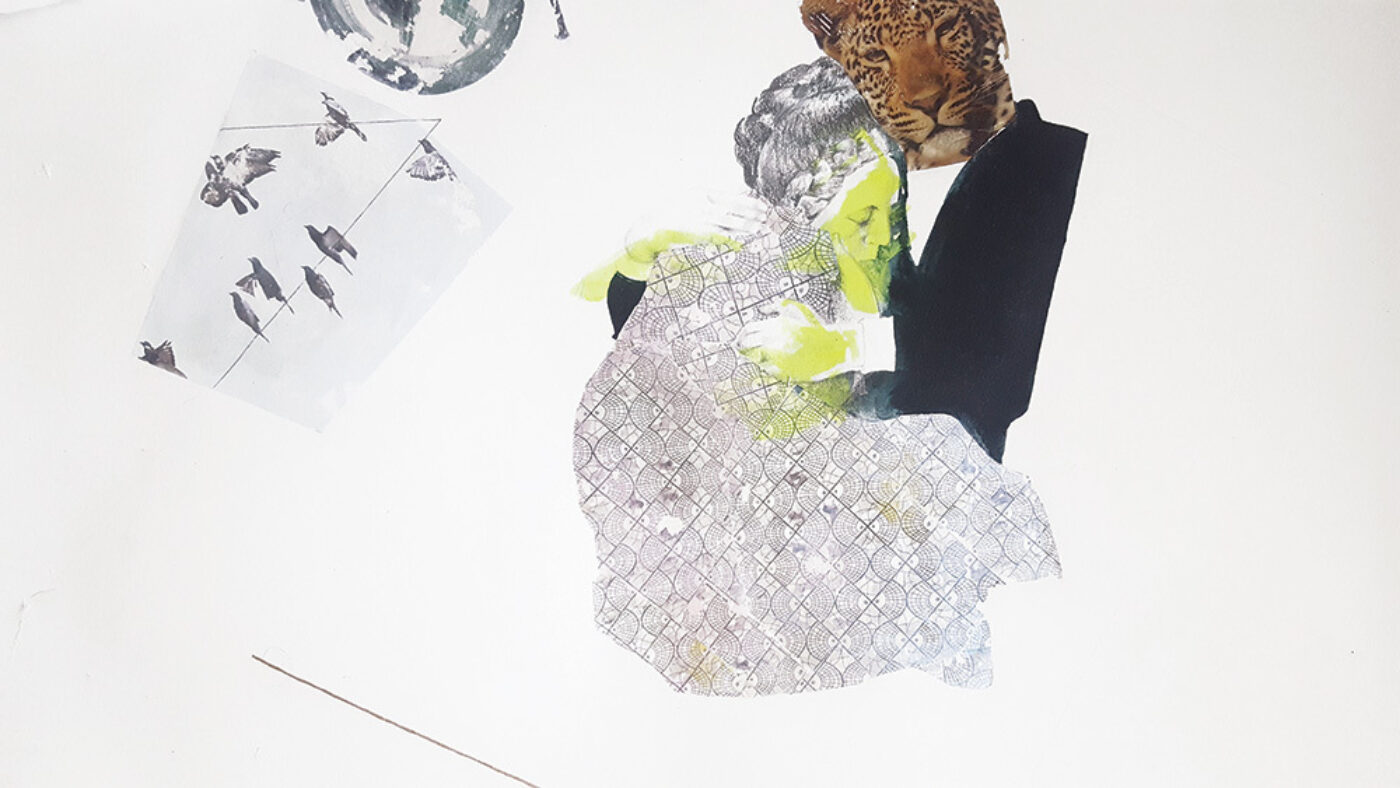 - - - - - - - - - - - - - - - - -
from: ruby
to: wura
date: Jul 9, 2019, 4:11 PM
subject:

re: the end of drawing
i hear you a thousand percent. the questions are so valid and so poignant and ones that you never really get to ask or hear or admit to. were it not for spaces like this. i wonder if they're standard though. as part of making at all. that if you make, at some point, you inevitably feel like/think you feel like you don't want to make anymore. that maybe you're done? over it? bored with it? churning it out is not okay. not for me. not for you. unless of course, we decided to. i think it's all okay if you're honest. and i think it's also okay to have an idea about all of this and not be in it. to crash. and then maybe to un-crash and find the juju. and then perhaps to crash again. so don't make art right now. can you get a wax instead? have some rosé with a friend? really, is there anything you have to do?
a whole life is a long time to be an artist. i think about that sometimes. to do it over and over again for decades more. to pull out another blank sheet of paper and invent. i'm not sure sometimes how there is still more in me. how it hasn't all dried up. or what it'll all look like ten years from now. fuck!!!! part of me always dreams of bailing. somehow having a ton of money (because i do still plan on being wealthy), but just traveling and eating and shopping and being around dope people. i struggle so much with the artist-as-identity thing. because it has been mine for my entire life. it has been my outfit and my language and my club and my gang. but the more i step into these other realities of being—the subconscious and the superconscious—the more i'm aware that it's not me. that none of these things are me. i'm just energy. and it's okay to detach…
but then i'm like, i still love this thing. and i want to keep doing it. and i will—but only for as long as it brings me joy. and i'm allowing myself to take my own hands off my own neck. and just chill out. draw. don't draw. run. don't run. be ambitious. give zero fucks.
if there's no fire in the belly, it's futile. if there's a small fire in the belly, maybe it needs some air? or some rest. or just to watch it kindly as it burns all the way out—thank it—and move on.
who knows anything. and what is the deadline for knowing?
i am here asking questions alongside you. trying to be as brave and sincere as you are—my darling friend.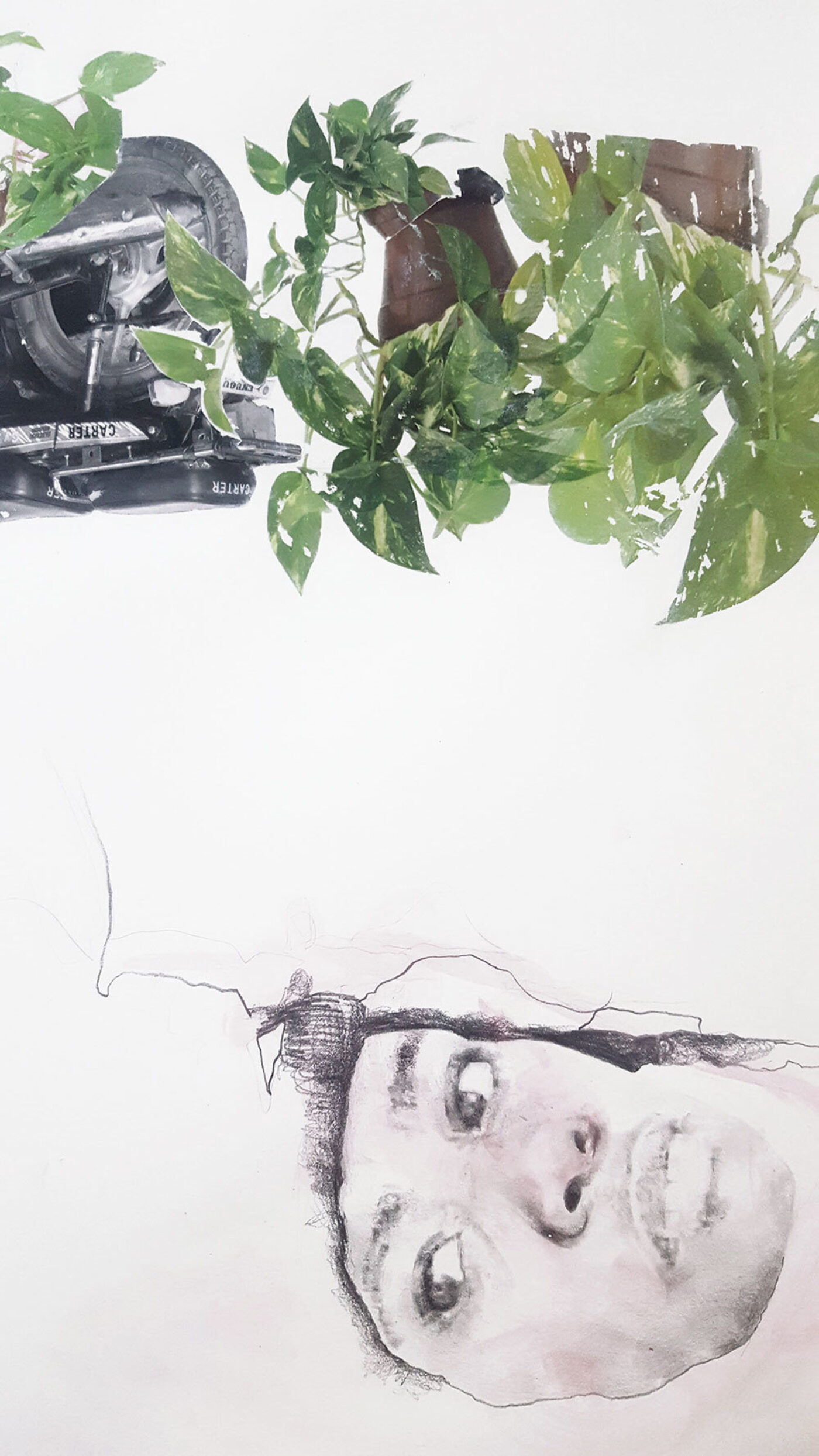 - - - - - - - - - - - - - - - - -

from: ruby
to: wura
date: Jul 10, 2019, 6:29 PM
subject:

studio - after a very sloooooow morning
why can't we not know? why can't we show things that are, perhaps, a little ugly? we're taught to strive toward some artistic perfection. some image of ourselves that is pure polish and no grit. but we are full of grit. and even more doubt (questions). we are not machines and deadlines never work. the only thing that is fun is not knowing. i think an artist is an artist as long as they don't have all the answers. they look at their work and though there may be those this-is-fucking-gorgeous moments, there are even more what-the-fuck-is-this-bullshit moments.
i just sliced up a drawing. the one that was gorgeous. it still is, but about a third of it needed to go. i might take it to the framers to mount it on board. and then i might pour resin on it. and then i think i will lean it against the wall. i really want to do that for some reason. it's been on my mind for months.
i almost hate having shows. they're disruptive sometimes. but you, i love.
- - - - - - - - - - - - - - - -


All these years and I still need to hear from the paper and ink and thread, Yes, you've come to the right place.
— Wura-Natasha Ogunji

ruby onyinyechi amanze creates paintings and drawings on paper. She is also a dancer and performance artist. She has exhibited at the Jewish Museum, the Queens Museum, Smack Mellon, the Drawing Center, the Studio Museum in Harlem, and CCA Lagos. She lives and works between New York and Philadelphia.
Wura-Natasha Ogunji is a visual artist and performer. She co-curated the 2018 São Paulo Art Biennial and has exhibited at the Palais de Tokyo, the Kochi-Muziris Biennale, the Louisiana Museum of Modern Art, the Brooklyn Museum, the Seattle Art Museum, CCA Lagos, and the Menil Collection. She lives and works in Lagos.
Originally published in
Featuring interviews with Korakrit Arunanondchai, Antoine Catala and Dan Graham, Atelier Bow-Wow, American Artist, Jeff Bliumis, James N. Kienitz Wilkins, Rion Amilcar Scott, and Carmen Giménez Smith.