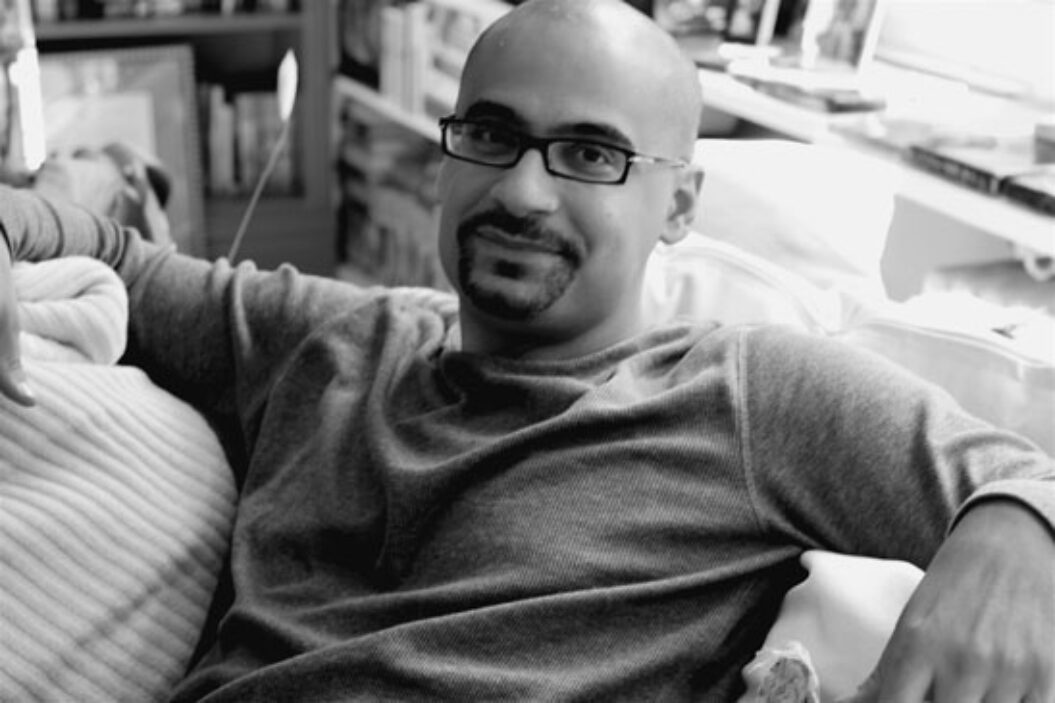 If Marvel Comics had gotten around to it, Oscar Wao would have been a hero. As it is, Junot Díaz stepped in and made him one first. Oscar is a Dominican nerd (an oxymoron) who "could write in Elvish, could speak Chakobsa, could differentiate between a Slan, a Dorsai, and a Lensman in acute detail." A young aspiring writer with wet dreams, Oscar steps out of the Dominican diaspora in New Jersey with such a singular vision of romance, such a nonstop hankering for a world where the underdog actually wins, that we fall in love with him. Oscar, spawned by a writer with a profound understanding of the mythical implications of science fiction as well as the history of the Dominican Republic under what Díaz would call a bad-ass dictator named Trujillo (true story), is heir to a fakú. That's a curse. So too are his people, in the immediate and more general sense of the word. It started with Columbus, read the book. The Brief Wondrous Life of Oscar Wao is epic, not only in its historical rendering of heartbreaking violence, of a cross-generational, exiled family, but in its language: a courageous patois from the streets of New Jersey, via the Spanish-speaking Caribbean, flying right up and into the face—and the canon—of great literature.
The inimitable Edwidge Danticat has a new book out, this one a poignant memoir of her family's own diaspora between Haiti and the United States. At the core of Brother, I'm Dying is the tragic tale of Danticat's uncle—her "second father"—Reverend Joseph Dantica, a beloved Baptist minister whose power of speech is stolen by cancer and whose life ends under deplorable care in a detention center in Miami, after he has fled the murderous gangs terrorizing Port-au-Prince in the wake of Aristide's departure. The book is at once an account of one family's generations and a reflection on leaving loved ones behind—a reckoning of the price that is paid by staying, and by leaving.
—The Editors
Edwidge Danticat I think most folks would want me to ask you, those of us who've been waiting with bated breath for this book: What the heck took you so long?
Junot Díaz What, really, can one say? I'm a slow writer. Which is bad enough but given that I'm in a world where it's considered abnormal if a writer doesn't produce a book every year or two—it makes me look even worse. Ultimately the novel wouldn't have it any other way. This book wanted x number of years out of my life. Perhaps I could have written a book in a shorter time but it wouldn't have been this book and this was the book I wanted to write. Other reasons? I'm a crazy perfectionist. I suffer from crippling bouts of depression. I write two score pages for every one I keep. I hear this question and want to laugh and cry because there's no answer. What I always want to ask other writers (and what I'll ask you) is how can you write about something so soon after it's happened? What's to be gained by writing about something—say, the death of a father and uncle, as you do in your new book, Brother, I'm Dying—when the moment is close?
ED There are several factors for me. The first is that I'm totally compulsive. If something is on my mind, writing-wise, I have do it and do it in the instant. I have to at least put down a first draft. Otherwise, I am so afraid I will lose it. Like you, I live with the eternal fear that I am not supposed to be doing what I'm doing. Who do I think I am to be writing books and shit, as you might say. So I write when the moment is close so it won't slip away. Writing is also the way I process things and when I am done with a piece I feel a lot closer to understanding the subject.
Now back to you and your brilliant new book, The Brief Wondrous Life of Oscar Wao. I knew I had entered a Junot Díaz universe when the book's epigraph had a quote from the Fantastic Four and a poem by Derek Walcott, both poignant and immediate windows into the book. The Fantastic Four quote is from April 1966, a little bit before you were born. It says, "Of what import are brief, nameless lives …" That's not all it says, but that's the gist of it. The Walcott quote ends with "either I'm nobody or I'm a nation." You know I am obsessed with the notion of namelessness and the idea of brief lives and how individuals and nations disrupt and end lives, so Oscar Wao was the kind of book I could easily swallow whole. I was preparing to read about this one life, however, this person who is immediately named in the very title of the book and is claimed from namelessness. But I ended up reading about a nation. How did Oscar Wao come to be?
I'm not going to play the autobiographical game too much, but you and he share so many things: you're both writers, sci-fi and fantasy nuts. Does he come from some inner part of you? Or is he wholly a creature of your imagination? Were you once a game master who tried his hand at being a real writer?
JD There are, as you and I well know, certain kinds of people that no one wants to build the image of a nation around. Even if these people are in fact the nation itself. Poor dark people are not usually central to a nation's self-conception (except perhaps as a tourist attraction). But in this novel I wanted to start with a different kind of erasure, a smaller one but one that to me felt equally horrible. In the Dominican culture that I know, a character like Oscar was not going to be anyone's notion of the ideal Dominican boy. In the Dominican culture I know, someone like Oscar would not be labeled Dominican, no matter what his actual background was. So that's what really attracted me to him. His compassion, his outré interests, his dearth of traditional masculine markers—these were the things that defined Oscar in my head but that also guaranteed that no one would ever happily connect him to the nation he grew up out of and the nation, that I thought, he was representative of.
But the character himself, this supernerd. I was a ghetto nerd supreme: a smart kid in a poor-ass-community. The thing with me was that I was a nerd embedded in a dictatorial military family where the boys had to fight all the time, where we were smacked around regularly by our father (to toughen us up), where we shot guns every weekend (just in case anything should happen), where you were only a human being if you were an aggressive violent hombre. So I was a nerd who had all this "man" training, for lack of a better term. I was a nerd with a special passport that allowed me to hang with the non-nerd boys. So I grew up with this whole group of smart kids of color, was one of them and yet wasn't, and that's how Oscar came to be. Oscar was a composite of all the nerds that I grew up with who didn't have that special reservoir of masculine privilege. Oscar was who I would have been if it had not been for my father or my brother or my own willingness to fight or my own inability to fit into any category easily.
I must have had him in my mind a long time because he emerged, like Athena, almost fully formed out of my skull. His sections of the novel were the easiest for me to compose. It was the rest of it that took years.
ED I am utterly intrigued by the idea of Fukú americanus, "a curse or doom of some kind; specifically the Curse and the Doom of the New World." There are so many examples of this all around us still. In our part of the world, we have not totally recovered from colonialism and even have a new brand of it we're currently dealing with, being so close to the United States. We see Fukú americanus just rip through the lives of the characters in this book. Is there any hope of recovery from it?
JD Well, the fukú has been one of those Dominican concepts that have fascinated me for years. Our Island (and a lot of countries around it) has a long tradition of believing in curses. The fukú was different in that it was the one curse that explicitly implicated the historical trauma of our creation, as an area, a people. I mean, how crazy is that? A Dominican curse that seems to have its origins in the arrival of the European? In Columbus? Say his name aloud and bad shit will happen to you? For a writer like me—the fukú was a narrative dream come true. I'm not the only one: when the Russian poet Yevgeny Yevtusenko visited Santo Domingo and learned about the fukú it inspired him to write a book-length poem called—surprise, surprise—FUKÚ. (I've read it; it's pretty damn good.)
For me, though, the real issue in the book is not whether or not one can vanquish the fukú—but whether or not one can even see it. Acknowledge its existence at a collective level. To be a true witness to who we are as a people and to what has happened to us. That is the essential challenge for the Caribbean nations—who, as you pointed out, have been annihilated by history and yet who've managed to put themselves together in an amazing way. That's why I thought the book was somewhat hopeful at the end. The family still won't openly admit that there's a fukú, but they're protecting the final daughter, Isis, from it collectively, and that's close, very close to my dream of us bearing witness to (in Glissant's words) "the past, to which we were subjected, which has not yet emerged as history for us (but that) is however, obsessively present."
ED Both Fanon and Glissant discuss the use of language as a manifestation of different types of pains, personal and communal traumas. Glissant talks in his particular context about délire verbale, verbal delirium. This book is epic in so many ways, with a canvas as broad as the Americas and beyond. You often talk about the immigration experience as resembling space travel in the sense that you leave one completely different world, get in a steel machine that flies, and suddenly you're a resident of a vastly different planet. Reading this book I felt like I was traveling through time and space. It was delirious and dizzying at times. The range of experience and characters are simply breathtaking. I do see why you needed all this time. You needed these people to reveal themselves to you. You needed time to unravel. Like Oscar you needed to address your own furies and organize your personal pantheon to tell this huge story.
Aside from Octavia Butler, Tananarive Due, and Walter Mosley, I don't read much fantasy and science fiction, but science fiction is an obvious influence, as are comic books. Were there any patterns in these types of narratives that you wanted to follow? Any traditional voices?
JD Praise from my favorite writer who's been writing epics for years? Thank you, Edwidge, thank you.
I've always wanted to write epic books. My favorite books as a kid were all epics. Watership Down, Lord of the Rings, the Lensmen series. In the DR all my dreams were about a future in the US but in the US all my dreams were about a future … elsewhere. And I've definitely been wanting to write science fiction/fantasy, to write genre, to use some of those models to strike out in (for me at least) new directions.
Why this continued commitment to genres? So much of our experience as Caribbean Diasporic peoples, so much of it, exists in silence. How can we talk about our experiences in any way if both our own local cultural and the larger global culture doesn't want to talk about them and actively resists our attempt to create language around them? Well, my strategy was to seek my models at the narrative margins. When I was growing up those were the narratives that most resonated with me and not simply because of the "sense of wonder" or because of the adolescent wish fulfillment that many genre books truck in. It was because these were the narratives that spoke directly to what I had experienced, both personally and historically. The X-Men made a lot of sense to me, because that's what it really felt like to grow up bookish and smart in a poor urban community in Central New Jersey. Time-travel made sense to me because how else do I explain how I got from Villa Juana, from latrines and no lights, to Parlin, NJ, to MTV and a car in every parking space? Not just describe it but explain the missing emotional cognitive disjunction? I mean, let's be real. Without shit like race and racism, without our lived experience as people of color, the metaphor that drives, say, the X-Men would not exist! Mutants are a metaphor (among other things) for race, and that's one of the reasons that mutants are so popular in the Marvel Universe and in the Real. I have no problem re-looting the metaphor of the X-Men because I know it's my silenced experience, my erased condition that's the secret fuel that powers this particular fucking fantasy. So if I'm powering the ship, at a lower frequency, I'm going to have a say in how it's used and in what ports of call it stops.
For another example, we have as a community been the victim of a long-term breeding project—I mean, that was one component of slavery: we were systematically bred for hundreds of years—but in mainstream literary fiction nobody's really talking about breeding experiments. If you're looking for language that will help you approach our nigh-unbearable historical experiences you can reach for narratives of the impossible: sci-fi, horror, fantasy, which might not really want to talk about people of color at all but that takes what we've experienced (without knowing it) very seriously indeed. Shit, they've been breeding people in sci-fi since its inception (The Island of Doctor Moreau) and the metaphors that the genres have established (mostly off the back of our experiences as people of color: the eternal other) can be reclaimed and subverted and expanded in useful ways that help clarify and immediate-ize our own histories, if only for ourselves. To quote Glissant again: this time that was never ours, we must now possess. Because it certainly has no problem possessing us any time it wants.
ED There are many footnotes and asides in The Brief Wondrous Life. You seem to be purposely addressing your own anxieties about writing through Oscar's. Paradoxically Oscar dreams of being the Dominican James Joyce, at the same time "He saw his entire writing future flash before his eyes; he'd only written one novel worth a damn… . wouldn't get a chance to write anything better—career over." Were there moments when you worried that you might not write again? Does Junot Díaz, minimalist in Drown and definitely Joycean here, dream of being the Dominican James Joyce?
JD Edwidge, you'll like this one. The footnotes and the reference to the femme matador in the text are a shout-out to my favorite of Caribbean writers: Patrick Chamoiseau. I read Texacomany years ago and it blew my head off. I wanted to write a book with footnotes like that. Hell, I wanted to write a book like Texaco.
Vollman and Danielewski and the postmodern white-boy gang have been deploying footnotes for a while and Cisneros used them in Caramelo but nobody, and I mean nobody, has done them like Chamoiseau. As for Joyce: Lola wants Oscar to be the Dominican James Joyce but Oscar just wants to be a Dominican Andre Norton. I'm a Joyce fanatic—the Irish have had a colonial relationship with the English a long, long time and that's one reason they're so useful to immigrant writers of color in the US—but I don't dream of being Joyce any more than I dream of being Jack Kirby. If I dreamed of being any writer I dream of being a Dominican Octavia Butler or a Dominican Samuel Delany. Prolific, brilliant, and impossible. But since this is not a fantasy world: I just want to write four books before I die. For real. And yes: I worry all the time about never writing again. Most of my writer peers write like it's a daily they're producing. I write like it's an organ I'm pulling out of myself. I wish I could do what they do. But you can only be yourself. And for me that means being a dedicated writer who can only write a book a decade if I'm lucky.
ED There are many wonderful writers who started a lot later than you and take their time and have produced an incredible body of work. In my crystal calabash, that's what I see for you.
JD You have the Power so I won't argue. Fingers crossed.
ED In this book, you do tackle a lot of people, including Joyce. Maria Montez is here—cue J. Lo for movie role. Kim Novak, among others. You also address other novels that have been written about the Dominican Republic. Are you responding to some of these books?
JD Yes, guilty as charged. I populated this book with as many side characters as possible. Maria Montez is my favorite bad actress in the world. (Really. Have you seen Cobra Queen?) And besides, her name was María Africa Gracia Vidal—how can you hate that? (But I'd rather see Dania Ramirez in the role.) There are also a lot of fake people in the book. Darkseid is my all-time favorite comic book villain and he casts a long, long shadow over the story. His main power? The Omega Effect. That can vaporize a person until he chooses to put them back together again. Now if that's not a basic dictator power I don't know what is. But more than people, fake or real, I tried to stuff as many books as I could into Oscar Wao. I mean, shit, even the title refers to Oscar Wilde and The Short Happy Life of Francis Macomber simultaneously.
ED Damn, how could I have missed that?
JD What can I tell you? I'm book-obsessed and I wrote about a book-obsessed protagonist. The narrator too: book-obsessed. You better believe that I was fucking with other books written about the Dominican Republic. I mean, have you read The Feast of the Goat? Pardon me while I hate, but people jumped on that novel like it was the greatest thing on earth! And you should have seen the Dominican elites fawning over Vargas Llosa. The Great Vargas Llosa has deigned to visit the Dominican Republic! Call me a nationalist slash hater, but Vargas Llosa's take on the Trujillo regime was identical to Crassweller's and Crassweller wrote his biography 40 years ago!
ED Uhm … have you ever met the great man?
JD Only in the books.
ED "What is it with Dictators and Writers anyway?" is one of the questions raised in the book. One of the answers proposed is Salman Rushdie's claim that tyrants and scribblers are natural antagonists, competitors. But this is refuted for the notion that like recognizes like. Writers too are dictators. I find this interesting because a lot of dictators, in Haiti for example, have considered themselves writers. No writer of his time was left alive long enough to be as prolific as Francois "Papa Doc" Duvalier. Did Trujillo try to write poetry? I remember hearing that. I think dictators want to silence writers because they want to be the only ones speaking.
I think of the poem by Carolyn Forché, where the poet goes to dinner at the dictator's house. After dinner, he spills a bag of human ears on the table while saying something like, This is for your poetry. This dictator was trying to take away the power he knew this writer had by attempting to stun her into silence. Still I agree that dictators and writers will be eternally linked in battle. Even when dictators kill or disappear the writers, though, the writers win. In Haiti we have the case of the extraordinary Jacques Stephen Alexis, one of our best writers, who was killed by Papa Doc's henchmen in the 1960s. His work has certainly outlasted Papa Doc's treatises. People have embraced him even more in death than they had in life. Most writers won't sit quietly by while a dictatorship rolls on—though people in today's US seem to be missing the clues—and the dictators know that.
JD Yeah, I do have a weird view of both writers and dictators. The dictators we're talking about, Trujillo and Papa Doc (or as I call him in the novel, P-diddy) both had their writing components. Trujillo wrote the Foro Publico where he would publicly humiliate his enemies, the discursive click, before he followed through with some terminal praxis, the killing clack. But I think that this "scribbling" was just a sideline to Trujillo's real writing, which was done on the flesh and psyches of the Dominican people. That tends to be the writing that the Trujillos of the world are truly invested in, and it's the kind of writing that lasts far longer and resonates far deeper than many of its victims would care to admit. I don't think there's a Dominican writer, past or present, who's matched the awful narrative puissance that Trujillo marshaled; his "work" deformed, captured, organized us Dominicans in ways we can barely understand, and this "work" has certainly outlasted his physical existence. (And unless I'm nuts, this writing continues to be more popular than the work of any of the competition—me and my peers included. What I write about the Haitian community moves maybe three people, but what he "wrote" about the Haitian community still moves the fucking pueblo.) If you think about it: Ozymandias would have had more luck if, instead of carving stone, he had carved people. Then he could have lasted—sheesh, almost forever.
I remember that Forché poem! But I read it a little differently. The dictator, perhaps without being conscious of it, by throwing down the ears, is basically saying, This is how I write: now what you got? It's an attempt to terrorize, clearly, but it's also implicitly a challenge. I impact, viscerally, collectives—how about you? And if we regular writers can't admit how powerful and tenacious this other form of writing is, I doubt we'll ever be able to counter it.
And maybe I've been to one too many writer's conferences, but I really do believe that writers and dictators are eternal antagonists primarily because yes: like recognizes like. Partially it's Rushdie's point and yours: dictators, no matter from what side of the globe they hail, tend to recognize the power of word magicians, which is why they so thoroughly seek to control, negate, or exterminate the narrative competition. And many writers discern that this is ever the dictator's weak point, like the missing scale on Smaug's underbelly in The Hobbit. The more they silence, the more powerful the voice that speaks into that silence becomes.
ED Trujillo is a big presence in the book. He is a kind of fukú himself. He died before you were born, but are there any firsthand accounts that were passed on to you as a child? People believed he had supernatural powers, just like they thought Haiti's Papa Doc had supernatural powers.
Of course, people like Papa Doc and Trujillo took great pains to foster that perception. Papa Doc used to dress every day like Baron Samedi, the lwa or spirit that was guardian of the cemetery. People thought he roamed the streets at night personally looking for them. When he died, my mother said, a strong wind swept down around the earth, probably a protest in hell.
This perception of being supermen—there's the sci-fi for you—was crucial to their reign. I guess what I am asking is, what was it about Trujillo, in your opinion, that allowed him to remain in power for so long?
JD Like I sort of said earlier: these guys are a lot better at manipulating narratives—in this case traditional folkloric ones—than most folks give them credit for. And believing Trujillo to be a super-being can be a narrative of consolation for a pueblo, but it can also be a useful metaphor to understand what we're really dealing with. I think it's these outsized visions of these dictators that are most accurate about their power and its awful consequences.
I for one will never forget the Trujillo stories I heard while growing up. My father was a police soldier for Balaguer's post-but-pro-Trujillo regime so I was exposed to a lot of trujillista craziness through him. (One of the scariest moments I had with my dad in Santo Domingo was when he "jokingly" locked me into one of the prison cells in the cuartel where he worked. Same cells where the Trujillo regime used to torture its victims. Real swell dad-son moment.)
The fear people had of speaking, really speaking—that's not something I will soon forget, and I wonder if it wasn't what shaped my frankness, my distrust of politeness (its own form of silencing).
ED You use the "N-word" liberally in this book, as you have done in the past. There's been renewed discourse on this recently, a renewed sensitivity. Are you concerned about any backlash over the use of the word?
JD There's a lot of language in this book that many could find offensive. The N-word is without question one of them. But as I'm always saying: there's a difference between representing a thing and endorsing it. The Yunior narrator feels comfortable using "the N-bomb" but Oscar never would, not for anything, and I think it's important to remember that. What's funny is that this is a conversation that interests the middle class and the upper classes in our communities—but talk to kids where I grew up or where I'm living now and that's not really what's at the top of their priorities. They're wondering why they've been abandoned educationally, politically, culturally—why living in these urban zones is so very bad for your goddamn health.
As an artist and as a person of color who's never had a moment in his life where someone hasn't been actively trying to control my tongue, I'm seriously conflicted about these debates. To keep it short: language has never been a good dog and its free exercise will never provide comfort to cultures of respectability. And I guess I've never really been one for comforting my readers either.
ED Recently the Miami Herald published two articles. One, that was also run by the Associated Press, about the American embassy having to call out Dominican clubs for denying entry to its black American marines and other embassy staff. The other article was called "Black Denial" and it was about the desire of most Dominicans not to be considered or called black. The piece was extremely controversial, in part because a well-known Dominican intellectual was quoted as saying black women have enormous asses and that no black woman could be considered beautiful in the DR. I was extraordinarily upset by this for reasons I didn't even understand at the moment. But thinking back to the touchy issue of genocide and how it sometimes turns on phenotype, I was heartbroken by these remarks.
In your book one character says, "That's the kind of culture I belong to: people took their child's black complexion as an ill omen." I felt like this great intellectual woman, in spite of herself, belonged to that kind of culture, but people kept saying she did not, but rather was only trying to explain it. Here when I say culture I mean the culture of black denial, not necessarily Dominican culture, as I know many black and proud Dominicans. Do we all belong to that black denial culture courtesy of racial supremacy? Even then it's so hard to forgive in our own, because it has wounded us so deeply in the past.
JD The club thing is endemic. Me and my boys were denied entrance to a club in Santo Domingo and the doormen came right out and said: you and you and you are too black! We filed a lawsuit against the owners and guess what happened? Nada! God bless the Third World! The elites in the DR are as brazen as they are racist as they are cruel and there has yet to be a protracted social action to knock them back.
The black denial article was a slightly different matter—I took umbrage with it for a number of reasons. First off it was another on the same: once again someone pathologizing Dominicans as self-hate machines par excellence. For those who don't know: Dominicans are perpetually singled out whenever there's a discussion of self-hatred and black denial. (It's almost like if we talked about Dominican self-hatred we don't have to talk about anybody else's self-hatred.) Mostly because it's easy—owing to some awful peculiarities in Dominican history, our version of "black denial" grates on the Imperial Black sensibilities common throughout the US. Dominicans are easy to single out about the blackness problematic because we make certain issues explicit, not because we're alone in having these issues. This can't be emphasized enough. The same author, Frances Robles, later wrote an article on Cuban "black denial" but she went out of her way to historicize it, something she denied her Dominican subjects. (Another note of ridiculousness: how Robles could spend an entire article talking about Dominican self-hatred and never mention the one term that defines all these dysfunctions: white supremacy. Some real blame-the-victim shit.) Robles certainly didn't touch on the fact that Dominicans have historically had to define blackness in the face of the anti-Haitian genocide we inflicted and survived in 1937. You wonder why Dominicans might be a little leery of talking about blackness in the same way as folks in the US or Jamaica do? You'd be amazed how you reconstruct self when there's a machete in your face. That article was so wearying and under-cooked. People who truck in this kind of simplification never deal with the fact (for example) that of all Latino groups in the US, Dominicans have the highest rate of identifying themselves as "of African descent." And we're not talking by one or two percentage points, we're talking by a lot.
It's not that I'm saying that Dominicans don't have trouble with their African-ness. No one, after all, has a black problem quite like black folks. (Please notice I'm talking about collectives, not individuals; this might seem like sophistry, but it's not.) In Oscar Wao I'm deeply interested in (and critical of) this craziness, but instead of insisting that Dominican "black denial" is a pathology unique to Dominicans, I try to foreground the Dominican example in order to explore how general and pernicious this is throughout the African Diaspora. Scarily enough, it's one of the things that "in the darkness binds us." It's one of the great silences of our people—no one really wants to talk about how much a role anti-black self-hatred has in defining what we call "our cultures." But the Dominican example for me helps unlock the other examples. It's a key, not a lock.
And yes, I do believe we all belong to that culture where a child's dark skin is often taken as a bad omen. Even those of us who don't suffer from this peculiar malaise individually live in communities that do suffer from it, extensively. It's a fukú we desperately need a zafa for. Problem is, most of us don't want to believe it's even a problem. After our lawsuit in the DR I told our sitting president Leonel Fernández about the incident and he denied that such a thing could happen in the DR. My fucking god.
ED You've just won The American Academy of Letters' Rome fellowship. Before you won, I was reading the new Ralph Ellison biography by Arnold Rampersad, where that fellowship seemed to have been, to put it mildly, a mixed blessing for Ellison. Please read that book before you go. When do you leave for Rome, and what are you going to work on there?
JD I've read the Rampersad biography and it's drop-dead amazing.
As far as the Rome Prize is concerned I think I have a sense of what you mean by "mixed blessing." But we'll see. (I'm predisposed to negativity so I'm trying hard to keep my mind open about Europe… . ) Everyone I've talked to has said it's been an unforgettable experience and I'm hoping this proves to be true for this easily-confused-for-a-North-African brown man.
I leave in September, and while at the Academy I'm hoping to write a chunk of the science fiction novel that I failed to write in the years before Oscar Wao. This book was supposed to be a 9/11 novel—not that 9/11, but the other one, which the US inflicted on Latin America (see Pinochet), a shadow 9/11 viewed through an apocalyptic science fiction filter. (Sound crazy enough for you?) The book, Dark America, is set in an alternate US where New York City has been destroyed by a psychic terrorist (a plot that was inspired not by the "real" 9/11 or the TV show Heroes but by all those damn end-of-the-world books I read as a kid). The book (my very own Dominican Akira) deals with the aftermath of this apocalypse. About the survivors and the growing sense that a worse eschaton is in the making. We'll see. I always start with the best intentions and then end up screaming.
ED Finally, in spite of Oscar's brief life, the narrator's life—writing-wise—ends on a happy note. Yunior says, "These days I write a lot. From can't see in the morning to can't see at night. Learned a lot from Oscar. I'm a new man, you see, a new man, a new man." Is Junot Díaz a new man?
JD Again: I wish. I'm happier, no doubt about it, and less devoured by my fears, but I still have no handle on my talent. I don't know how to make it work. I don't write with any regularity or joy. I fear that it might take me another 11 years to write another book. But I did finish a novel that was threatening to break me, and I finished it in a manner that I feel reflects my hard work, and this finishing has been one of the happiest accomplishments of my life. Through all those years I never did think I would ever finish Oscar Wao, so the fact that somewhere inside me I found the strength to do what I thought was impossible … it almost makes me believe that one day I will be like Yunior: a new man, a new man.
Originally published in
Featuring interviews with Marine Hugonnier and Manon De Boer, Peter Doig and Chris Ofili, Richard Pare, David Malouf, Junot Diaz, Isaac Julien, R. Stevie Moore, Annie-B Parson and Paul Lazar, and Winter Miller.