Julius Hemphill is a saxophonist and composer born and bred in Fort Worth Texas. Hemphill's motivation to create comes from the limitless possibilities of improvisation. Throughout his career he has made an effort to work across disciplines.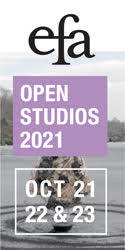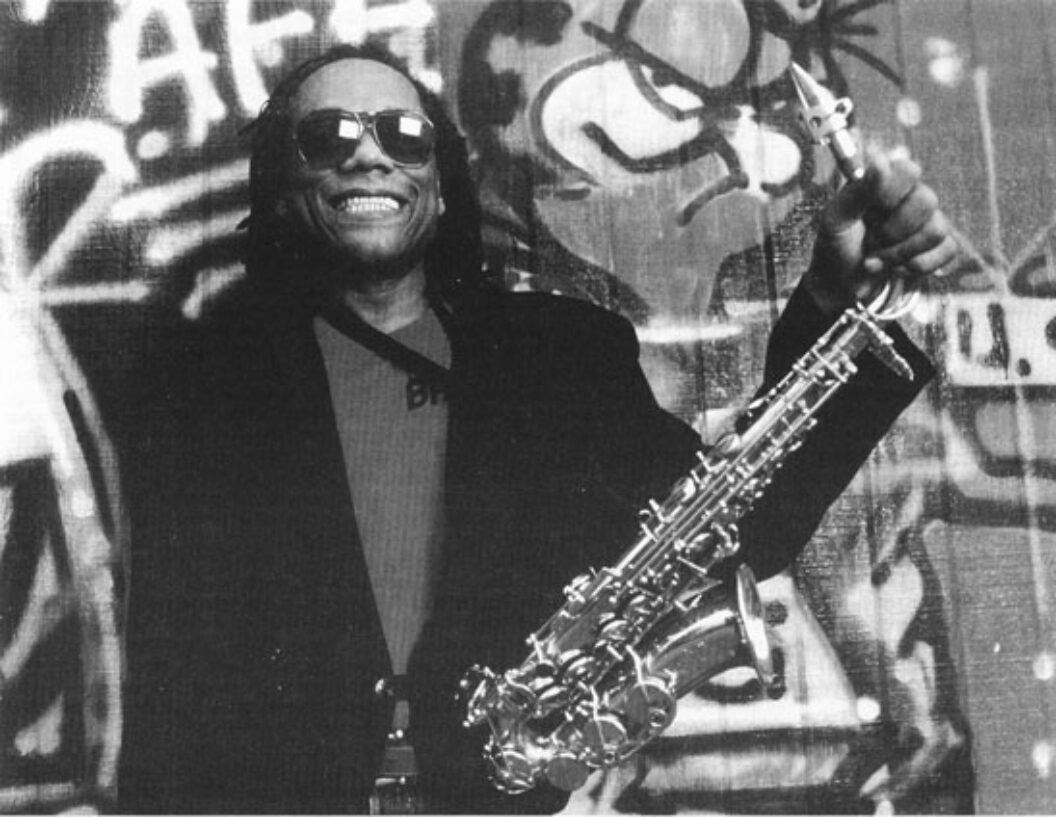 Saxophonist and composer Julius Hemphill understands that the importance of music is its ability to celebrate emotion. Raised on the blues in his hometown of Fort Worth, Texas, Hemphill performed with blues, rhythm and blues, and jazz bands until 1966, when, at the age of 28, he moved to St. Louis. There, he was instrumental in founding the Black Artists Group, a collective of musicians, artists, performing artists, and writers, and began composing and recording "creative music" (Dogon A.D.). Hemphill moved to New York City in 1973; this period is marked by several remarkable albums, including Coon Bid'ness and Roi Boyé and the Gotham Minstrels. In 1976, Hemphill, Oliver Lake, David Murray, and Hamiet Bluiett formed the World Saxophone Quartet—a four-horn band, no rhythm section—which revolutionized the concept of the saxophone section on numerous albums and performances worldwide. Hemphill left the WSQ in 1989 and began collaborating with dancer Bill T. Jones on The Last Supper at Uncle Tom's Cabin/The Promised Land, which met with much acclaim in the United States and Europe. Hemphill premiered his own extended multidisciplinary piece, Long Tongues: A Saxophone Opera, the following year; the Julius Hemphill Sextet—yes, six saxophones, no rhythm section—released the album Fat Man and the Hard Blues(Black Saint) in 1991; and Hemphill was commissioned by saxophonist Tim Berne to write seven pieces for Berne's Diminutive Mysteries (mostly Hemphill) (JMT/PolyGram) in 1992. In the Spring, the Julius Hemphill Sextet will release a new album, Spiritual Chairs (For Bill T. Jones) (Black Saint).
That's the facts. But Julius Hemphill's music is about digging under the facts, pulling out the stops, revealing the insides, telling the truth. His groove-oriented pieces (Steppin', The Hard Blues, Otis Groove) seem to be a function of his having internalized the essence of the blues, so that the feeling, the ache of that music, is imbedded in the soul of these songs. Contrarily, his more compositional side is less about rhythm and more about sound, timbre, and tone. But always, his compositions value improvisation; even his most thoroughly notated works call for the musicians to collectively improvise within the parameters of that piece and there again lies the spirit of the blues in Julius Hemphill's music, which is perhaps the most revealing truth of all.
Suzanne McElfresh I want to go somewhat chronologically through your career. You were born and raised in Fort Worth, Texas, and studied music early on. What made you want to play music? And who were some of your earliest musical influences?
Julius Hemphill Basically, I listened to saxophones—alto saxophones in particular. One of the first persons I listened to was Louis Jordan. Then Tab Smith and Earl Bostic, and later on, Sonny Stitt, Charlie Parker, then Lee Konitz and Paul Desmond, Johnny Hodges. That's about the extent of my nurturing experience. I don't know what made me want to start playing music. But I was listening to music all the time, inadvertently sometimes, because I lived surrounded by jukeboxes in this little elbow of Fort Worth called the Hot End. In the summer, it would be really warm, so people would have all their windows open, and I would hear all these jukeboxes, sometimes beyond wanting to hear them. It was where people came to let off steam. That's why they had all the jukeboxes. They came to drink and gamble and play the jukeboxes, hang out. Especially on the weekends, although some people were there every day. But then my mother wanted me to have music lessons, so she took me to the high school band director. And I wanted to blow a trumpet, for some reason, although I listened to saxophones. So he handed me a trumpet and said, see if you can play it. And of course, my neck swelled up and I got red in the face. (laughter) So he gave me a clarinet and said, blow that. So I went on the clarinet. It wasn't until later that I found out I could play the saxophone as a result of playing the clarinet. That was quite an exciting day. I was in junior high when I figured that out. Then I got a saxophone and I started fooling around with it. I was listening to some Charlie Parker records, trying to copy them to a certain extent. I was really trying really hard to do that. I gave it some attention. Then the music sort of faded from my active life. My main thrust was sports once I got to high school.
SM Did you play football?
JH Texas football. I played football in the fall and music in the spring. I didn't want to be in the marching bands; I never have liked marching bands. Then when I was in my junior year, I sent away and got some Gerry Mulligan arrangements and I started a quartet playing those. I was borrowing the school's baritone to play. Then I graduated and went out for football at the University of California. Then I got a new horn and turned in my football uniform, stopped football entirely.
SM What kind of horn?
JH It was a new alto.
SM When did you study clarinet with John Carter?
JH When I was in the sixth grade. He's from Fort Worth. I was his first teaching assignment out of college. Mostly, I just gave him a hard time. Because band was where you goofed off, so I and a couple of friends—he was not happy to see us coming. (laughter) But then we matured a little. When I was in high school—this was four years after I left—he was playing alto saxophone for the proms. At one of them, I asked him why he was teaching school, and he said, "Because I like to eat." So he maintained that teacher-performer thing all the way to the end of his life. He was getting more and more active as a performer, getting more recognition, because he was a super clarinetist. Unfortunately, he came to the end of his road.
SM There are so many great saxophone players who came out of Texas. Is that just a coincidence or do you think it has anything to do with the musical environment?
JH Well, I really can't pinpoint a cause-and-effect kind of principle or something. In Texas, you don't think about that. It's only outside of Texas that you hear about it. I guess there are individuals around in different parts of the state who cause people to follow them or to be impressed or influenced by them. But I don't know what to attribute all this Texas saxophone mythology to. I wasn't trying to sound like nobody in Texas, or really like anybody else. So I don't know if I'm included in that.
SM Oh, you definitely are. The Texas style seems to have a strong element of the blues in the sound. And your sound—the tone, the phrasing—has a strong blues and gospel element; even if you're not playing the "Hard Blues" or "Steppin'," even when it's not a composition of yours that's blues-oriented.
JH That's interesting. You know, when I started out, when I finished high school and I went to California, one thing I was avoiding was the blues. The blues in the sense of John Lee Hooker or Jimmy Reed and all those on the jukeboxes, Son House and T-Bone Walker. They were playing Chicago-type, urban blues, and Delta blues. But I never tried to play any of that.
SM You didn't care for it?
JH I thought it was redundant.
SM It would have been redundant for you to play it?
JH I thought the music itself was redundant. I was more interested in Lenny Tristano—kind of an intellectual thing, because it didn't have all this baggage, is what I thought. But the problem was I was being slightly ignorant; I had my priorities all wrong.
SM You think you did?
JH I know I did. Because Lenny Tristano, oh, that's okay, that's all right, it's an interesting side issue, but now I don't think it holds up to the depth of what I get from listening to Charlie Parker. One Charlie Parker solo would wipe out a whole Lenny Tristano record.
SM So it was a reaction on your part, saying, I've heard the blues, so I want to pursue something else?
JH Something like that. The thing was that us urbanites thought all these blues—we just lumped them all together and said, Well, this is kind of country. See, where I lived, there were a lot of country people, they'd come to Fort Worth and come out on that side of town. And they would be the ones playing these blues. And I was more sophisticated than that. But you gotta start someplace.
SM But the blues is an element in some of your compositions and in some of your playing.
JH Well, if it's a blues song, it's a blues or whatever. But when I went to California, a guy said to me, "Play the blues", and I said, "What are you talking about?" I had no idea what to play. Soon as I got away from Gerry Mulligan, I didn't know what to play. So I started working on that. The blues seemed contrived, because you can just add these certain elements to a solo—but that's what it is. It may well be contrived, but that's the art of it. I had some experience in Texas playing with blues bands after starting from ground zero. That was the only work I could get, or the most abundant work I could get. I played in the band that was backing Joe Turner.
SM Big Joe Turner?
JH Big Joe Turner.
SM I like him.
JH I do, too. I played in the house band, and he was a guest. I also played in a band called Keil's Boogie-Chillun' Blues Boys Band.
SM No wonder you have such good titles for your own songs.
JH We played out in West Texas, in the juke joints. We were going to one gig, and Keil hit a rabbit (laughter)—he's going about 80, carload full of people—and he swerves, he tries to hit it, he's aiming for the rabbit. And he got out and said, "Yeah, you see me get that rabbit?" (laughter) Put it in the trunk and had it fixed at the place where we were going. They had barbecue, and they were bootlegging, out in the woods somewhere. That's not hard to come by in Texas. Good barbecue almost every place you go. So I got my blues experience.
SM His name was Keil?
JH Richard Keil.
SM Was he a singer?
JH He didn't do anything. He drove the car. And he took care of arrangements, lodging and stuff.
SM You played with Ike Turner, too?
JH Yeah. Ike and Tina.
SM Was this before or after you moved to St. Louis?
JH This was when I was in St. Louis. I played with them for about two weeks.
SM What was that like?
JH Part of it was like being in Dayton, Ohio, out on the highway motel. It was about a hundred degrees outside. There was absolutely nothing to do. I mean, we're not in town. We're outside of town, across from the shopping mall. That was the only thing—Ike Turner didn't want us to rehearse.
SM Oh, really? Just get up on stage and play?
JH Well, he would rehearse his stuff. But we had times when the band also played some music. And he didn't want us to develop better band music. So there was a kind of pecking order that he wanted to establish. We were riding around the Midwest in this little yellow school bus. And Ike and the Ikettes were riding in this Cadillac in front of us. And Tina never said a word. She never said a word. You would think she couldn't talk. Ike Turner controlled everything. He said, "There's a lot of things people can do better than me, but I damn bet you I can manage a dollar. Squeeze it till the eagle grins." He's largely responsible for her having a career. But it was music that was boring to do. It was entertaining looking at Tina and the Ikettes bumpin' and jumpin.' Because they could hit it. But musically it was boring, the whole thing was boring.
SM It was shortly after that you founded Black Artists Group, with some other musicians. Was that right around '67?
JH That happened in '67. The members of the Black Artists Group had applied for positions with an inner-city arts project. I applied as a musical representative, but I got a job as an administrator. We started from scratch: securing a building, and the landlord had the building fixed up. It was about 10,000 square feet on two floors. And a local company donated some flooring, and we made other improvements. So we started from scratch, and as far as the group was concerned, it pretty much stayed that way. We did some community work and we did some great performances, actually, out in the community. We did a piece called, "Poem for a Revolutionary Night," in the middle of a housing project. Nobody had ever been down there outdoors at night.
SM And it was what kind of music? Original compositions by members of BAG?
JH Yeah. Oliver Lake was playing his music. And there were actors, and somebody developed a puppet show.
SM So it was multidisciplinary?
JH Exactly.
SM That's what is interesting about you as a musician, that you're not only interested in performing music on a stage. You did the piece with Bill T. Jones, The Last Supper at Uncle Tom's Cabin/The Promised Land. You wrote a saxophone opera, Long Tongues. That's not something every musician pursues. What sparked your interest in wanting to work on collaborations, in a theater or a dance setting?
JH Prior to my living in St. Louis, I was playing, you know, regular club-type music, Horace Silver, Miles Davis, stuff like that. But I wasn't really taken by that. I've been a kind of maverick all along. So in the Black Artists Group, I got a chance to interact with all these people and then it made a lot more sense to me. I found it much more compelling. I wasn't so taken with the idea of just blowing. Because first of all, I wasn't so interested in learning those songs.
SM You wanted to write your own.
JH I didn't know that's what was going on. But that seems to have been what was going on. Basically, since that time, that's what I've been doing, to the exclusion of other people's songs.
SM How is it that you write compositions, from a philosophical standpoint. Some of your songs have a hard-blues, rhythmic pulse. And others are more ethereal and airy, with long tones. You have a varied compositional style that spans the extremes.
JH Well, basically, I do like Marvin Gaye said, "If I'm horny, I write some horny music. If I'm getting divorced, I write some getting-divorced music." (laughter) I figure out what kind of feeling I would like, and figure out what kind of tune goes with that feeling, whether it's a ballad, a medium tempo, or a rhythmic, punchy kind of thing. The thing about having six saxophones is it's easier to cover more ground musically than with four. There are instruments available to play the rhythmic base under the other parts, which makes it a little easier than if you just had a quartet trying to cover all that ground.
SM Saxophonist/composer Tim Berne commissioned you to write seven pieces for his recent album, Diminutive Mysteries (mostly Hemphill). In the notes to the album, you say you gave him the sketches and that he and the band worked out the compositions.
JH Right. I gave them some ideas that were fairly complete. But to me, improvisation is very important, and if you've got a group of improvisers, why not use them. I think we arrived at a kind of group consciousness that was really nice.
SM Yeah, the album is very beautiful.
JH Yeah, even more than I anticipated. I was quite surprised to hear how they had taken it and really done something with it. I was more than pleased with that.
SM So there is a good deal of improvisation in each of those pieces?
JH Yes. And I like it when it's somewhat difficult to say where's the improvisation and where's the written stuff or vice versa. And there's a fair amount of that on the album.
SM Your compositions tend to have that quality.
JH Yeah, I like that. Improvisation is the reason I'm a musician.
SM Can you elaborate on that?
JH What I mean is, I like to make things. And with improvisation, you construct all these images and stuff, but, actually, there's nothing there. There's an illusion of having built something. The reason I got into music was the art of improvising. As I listened to all these famous people, that's what attracted me, really not arranging or any of that. Blowing is what attracted me. These compositional things were kind of an afterthought, because I never really studied for it.
SM Except for basic harmony.
JH Yes. So I kind of tinkered with it. Came up with some interesting lines sometimes.
SM Throughout your tenure with the World Saxophone Quartet, you were the primary composer. So maybe tinkering is too light a word. Or maybe that's how you see it.
JH Yeah, well, I'm into harmony. I like to fool around with it. If left to my own devices, I can come up with stuff. People tell me that I have a style; I'm pleased to know that.
SM You have a very definitive style. On the cover of your album, Roi Boyé and the Gotham Minstrels, which you recorded for Sackville, you're wearing a silver lame tuxedo. In the liner notes, you discuss the tradition of costuming in American show business, and how this related to black American performers.
JH Well, you often hear people nowadays talking about the tradition, tradition, tradition. But they have tunnel vision on this tradition. Because tradition in African-American music is as wide as all outdoors. At one time, most of the Broadway stuff was black stuff, mostly. The black songwriters wrote for all of these kinds of productions. The tradition is vast—you look back on the various acts and stuff, the comedians, many of them had baggy costumes, oversized shoes. Then it seemed like that part of the tradition died out and people got interested in a different kind of respectability.
SM What originally prompted you to write for four saxophones without a rhythm section? Because that was something that hadn't really been done in American music.
JH Well, like what prompts a lot of things, is we got a gig. (laughter) The four of us [Hemphill, Oliver Lake, David Murray, Hamiet Bluiett] were down in New Orleans and we needed some music to play. So we worked up a few tunes. We were guests at the Southern University branch at New Orleans.
SM This was 1976?
JH I think about '76. We performed with a rhythm section, and we also performed without a rhythm section.
SM And that was your idea?
JH I don't know whose idea that was. But we tried it at the concert and it worked. We got a great response from playing as a quartet without a rhythm section. So we said, well, we gotta keep this, don't we?
SM Because now there's a number of saxophone quartets, four or five others. It has started this whole genre. And now you're composing for a band of six saxophones.
JH Well, there's no reason to think that there's a formula for what makes up a band. Nobody said you had to have this or that. Some people say that, but as far as I'm concerned, their thinking is just a little narrow. So as you say, there has been a great rise in the number of quartets that didn't exist before—10 or 15 years ago. But a gig got us started.
SM You recorded Dogon A.D. on your own label in '72 (it was rereleased in '77). The title refers to the African tribe in Mali called the Dogon. Why did you chose that subject for your album?
JH Well, the A.D. stands for adaptive dance, and I had in mind a dance all along. I read an article about how the Dogon had decided to reveal some of their sacred dance ritual, to attract the tourist trade. I had seen some of the dancing on video, and I had read a little about the Dogon and their cosmic view, and it was quite extraordinary. They have been proclaiming the existence of a companion star to Sirius, which could not be seen. And finally, Western scientists have telescopes that can see it. So how did these people living in these mud huts know this about the solar system? Like elliptical orbits, and all of these uncanny things. The Dogon seemed to be singular in their beliefs; they claim that they were visited by star people, and they have drawings of some of these events that they had kept hidden. There were a lot of fairly mind-boggling stories. And what they understand about the planets, without a telescope, mind you, researchers, especially French and British researchers, have been trying to poke at for 40, 50 years. The real clincher was the discovery of the star Sirius B, as it is called, and it's there, like they said it was. The orbit for this invisible star to come around Sirius takes 55 years. And every 55 years the Dogon have a festival. So, I find them extraordinary and unique among Africans.
SM And what about Coon Bid'ness? I like that title, and it's a great album.
JH That was around the bicentennial. This was '75, and the title is a reference to minstrel shows. That's a reference to music and an era in which blacks had flowered a little bit. They used to call them coon shows, and stuff. And so I was just getting in some bicentennial licks.
SM Some of your own commentary on the bicentennial was slightly cynical, but for good reason.
JH Well, you know, part of the mix. Part of the mix.
SM Tim Berne said about you, "Julius has always been ahead of his time." How would you respond to that?
JH Well, I don't know about that. When is my time? (laughter) Except for being hardheaded, I wouldn't have a time. Against everybody's advice, I became a musician. They said, you can't make a living doing that. And it's been touch and go a lot of the time. But here we are.
SM I know Ornette Coleman's older than you. Had you heard him play around Fort Worth?
JH Oh yeah. I knew him as a little kid. And I heard him occasionally play saxophone when I was a teenager. This was in the '50s. He was playing in a blues band, most of the time. I didn't get to hear him all that many times, but I knew him for years. And he was always a character. When he was 20, 21, I was 12 or 13. He had real long hair. He had curls. He was the only person in Texas I knew that had hair like that. He kind of stuck out.
SM There seems to be a strong spiritual element in your music. Is that something you're aware of?
JH I think my interest in music is a little more complicated… I like to fool around with music, and I like to put on a good performance, a good show, on my own terms. I mean, that's why you're sitting here talking to me. So I can't really explain. Someone was telling me, "Why don't you do so and so." And I can't really tell them why I'm not particularly interested in doing it. I guess it's kind of selfish on my part, because I want it to be like I want it to be. And it seems like there ought to be room enough for something else, but the record companies have kind of frozen out talented people. They're concentrating on this new generation of bebopsters. And I think they've made some decisions, which makes them actually look stupid.
SM They do seem to be limiting what jazz is.
JH Yeah. I saw a very interesting article in The Village Voice called "Shackling Surprise" that was speaking about Wynton Marsalis and Stanley Crouch being in charge of the Lincoln Center Jazz Program. They have been, as far as I'm concerned, the death of creative music late in the 20th century.
SM That's a very strong statement, but I cannot say that I disagree with you.
JH Well, I intend it to be a strong statement. They've turned it into the Stanley and Wynton Show.
SM And Stanley used to be a big proponent of creative music, including the World Saxophone Quartet. And now he's become very conservative.
JH Well, he's a whatever, available for hire, that's what he is.
SM Like a mercenary.
JH Like an Uncle Tom. They're in the league with the white boys who run the record business. They're just doing their job for them. I hate to be a victim, but I consider myself somewhat of a victim of this rule these two Uncle Tom idiots have put out. You know what I mean? And I promised myself the next voice I had in the media I was going to say that. So, there, I said it. Music is much bigger than bebop changes. I don't feel like being trapped in those halls of harmony. Cause I want to go across the grain sometimes. Anyway, I'm telling you, the music business has gotten to be the monkey business.
SM Your next album will have new compositions. What can you tell us about those pieces?
JH I have some very fragmentary compositional notions. One piece, Five Chord Stud, consists of five chords played by a soloist and backup musicians, and those can change and you can play any notes out of the chords, however you want to. Just give deference to the soloist and see how that works out.
SM That sounds like an interesting piece.
JH It might be. You need the merest of pretexts for this group kind of interaction. And the more you do it the better at it you get. And I think I have some players that respond well to those kinds of notions.
SM On the Sextet album, Fat Man and the Hard Blues, a couple of pieces, such as Tendrils; and Opening, do not seem to focus primarily on rhythm. They're more about tones, and chords that aren't creating traditional harmony. And in some of your other pieces, like Hard Blues or Steppin' or Fat Man the rhythm is more prevalent. You can nod your head to it, though there are interesting things going on harmonically, too. That's what's interesting about your compositional style.
JH Yeah, well, I'm a bit of an advocate of the Duke Ellington School, in that Duke Ellington would do anything in a composition, a little bit of this, a little bit of that. Once I got that, that's practically all I needed to get. Otherwise I let my imagination do the roaming, you know. And I think it's interesting. Tendrils is just about four or five chords, with improvisation between them. Opening is supposed to be church bells, the sound of a lot of bells going off. That was a piece that came out of seeing one of Bill T. Jones's pieces that reminded me of a ceremony, the piece, The Promised Land. I was striving for a certain majesty. A ringing bell creates a series of overtones that exist within it. So I was trying to activate enough pitches in the saxophone to create that sound.
SM And then what about the Hard Blues? What was your idea behind that composition?
JH It's a fairly funky blues with some quirks. For example, it's in 11-bar blues instead of a 12-bar. But nobody notices it.
SM Because it sounds so natural.
JH Yeah, right. So much for 12-bar blues.
Suzanne McElfresh is a New York City-based music journalist.
Originally published in
Featuring interviews with Haruki Murakami, Ileana Douglas, Dan Graham, Mike Leigh, Campbell McGrath, Dona Nelson, Tran Anh Hung, Julius Hemphill, Stephen Wright, Robert Schenkkan, and Lawrence Gipe.