Contextualizing the Repertoire: Julia Bullock Interviewed by Arya Roshanian
On addressing systemic issues and creating access in the classical music industry.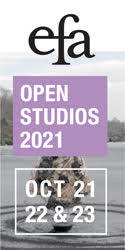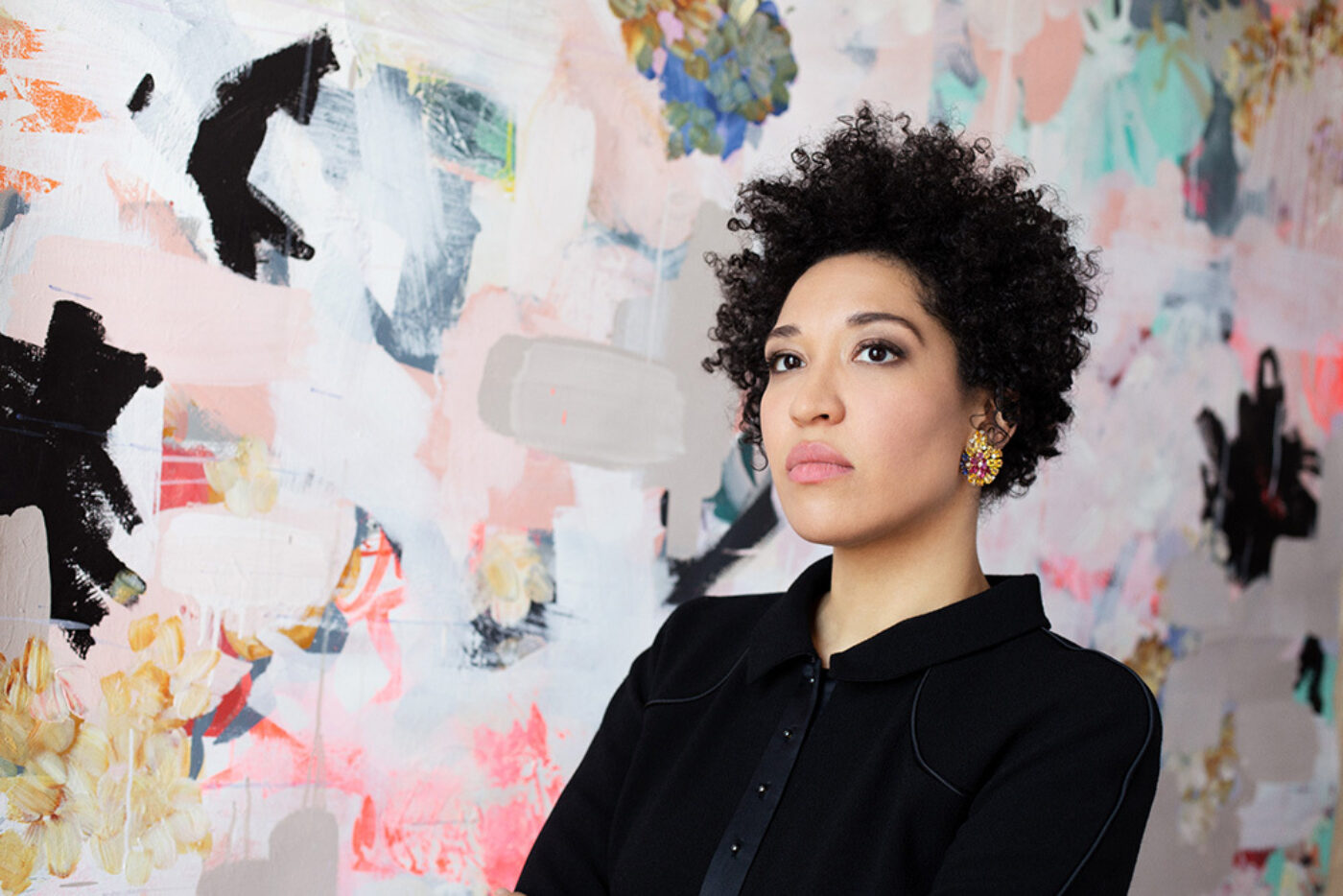 As one of the foremost classical singers of the current generation, Julia Bullock's relationship to music begins with its context. Though the classical music industry may be notorious for overlooking its systemic problems, Bullock instead questions her surroundings with sharp intellect and reason—and does so bluntly. Musical America recently named her an Agent of Change alongside its 2021 Artist of the Year award, noting Bullock's predisposition for "tackling social justice issues head-on with her artistry and political savvy." The curatorial and musical career she has built for herself—one that has included residencies at the Metropolitan Museum of Art and San Francisco Symphony—nearly contradicts itself. It highlights life's ugly truths with a voice so charming that it almost shimmers to the naked eye.
Speaking from her home in Munich, Bullock discussed the details of her upcoming Cal Performances At Home recital with pianist Laura Poe, which begins streaming on January 14. Like many of her recitals, Bullock curated the set list herself, which reflects on love, loss, and life in lockdown.
—Arya Roshanian
Arya RoshanianTell me more about the program you've curated for Cal Performances.
Julia BullockSo many of the recital programs I have offered thus far aim to contextualize the repertoire I'm singing so that someone who might not be familiar with this material or poetry can still find a point of entry. For this program, I wanted to find songs that I felt called to sing at this time, and songs that spoke to the present moment. I also wanted to honor California in some way. I open with these Hugo Wolf songs that are filled with tenderness, sensuality, and love but really focus on the precious things in life that we so often can dismiss. This year has been intense, but it's also provided people with some space to reexamine values, so I wanted to start the program with these short but wonderfully rich songs. The second group of songs are selections from Robert Schumann's Dichterliebe, with text by Heinrich Heine, which are about love and loss, as well as holding space for simultaneous dichotomies. That's a theme that's been on my mind recently. And one of the greatest composers who accomplished this was Kurt Weill, whose songs close the first half. He knew how to balance the extremes of bitterness, sweetness, cynicism, and humor, but also love and loss. I find his music classic and timeless because it speaks to us and continues to speak to us in these present moments. I'm also presenting some songs composed by William Grant Still and Margaret Bonds, pairing them with poetry by Langston Hughes. I chose these particular songs because they really support the scope of Hughes's poems, which span across history and ask us to be grounded on earth while trying to gain perspective from beyond where we are. And in honoring California, I asked [composer] John Adams if he'd allow me to program selections from his opera Girls of the Golden West, which we premiered in 2017, and to put them in this more intimate context. And finally, I'm closing with songs from The Sound of Music.
ARAnd who doesn't love The Sound of Music?
JBI know, right? I usually don't program musical theater for recitals, but I thought it was a nice way to offer something personal. I grew up with these songs, and now that I live so close to the Alps, and have climbed them many times in recent months, sharing them with my lived experiences makes them even more personal.
ARThe program features music across a range of eras, but you have a proclivity for new music. I'd love to hear more about your relationship to new music and your interest in singing newer works.
JBMy primary conversation is with the material itself and forming a relationship between the music and text. It's wonderful to have a living composer present who doesn't just have your voice in mind but also pays attention to temperament and expressive range as they are writing. One of the joys of working with a composer to bring a new piece to life is that the only voice I have in my head is my own. I enjoy listening to lots of interpretations of different pieces and seeing how repertoire is metabolized in different human beings, but I find freedom in knowing that in a newer piece, like these arias from Girls of the Golden West, it's something that's only emanating from my voice and body and mind in this particular moment.
Oftentimes, in more contemporary works, the vocal demands require you to access all parts of your voice at all times. Of course, every composer wants to exploit—for lack of a better word—all aspects of the human voice. But the mental and physical demands of some of these contemporary pieces keep you from being too preoccupied with how you're sounding. They encourage you to not only lay the material out but also live it out so that it is comprehensive and not wrapped up solely in the vocalism.
I love what contemporary music has taught me about other material, such as Dichterliebe. I'm using my voice for a purpose. I want to make sure that the line of inquiry is very serious every time I return to a work, whether it was written two hundred years ago or is being written now. There are not only elements that speak to the times but also some that are timeless.
ARHow does this line of inquiry you mentioned tie into curating a new program or recital?
JBIt depends on where I am. If I'm an artist in residence with a company or institution, I want to make sure I've done enough research to understand the environment I've been invited into, and to overlap these reflections or observations from that place with my own experience and history. I don't like using broad strokes in programming choices. I'd rather be specific and explicit in what I'm questioning, challenging, provoking, or even just surprised by. In this particular program, I wanted to be specific about where I'm being asked to sing. California is a place that has always been about innovation and development, but it's also about cultures colliding and coexisting, and the tensions that then arise from that. Growing a program from that place feels beautiful. And sometimes it's more personal, like the Weill songs. Like him, I am displaced in some ways. He immigrated to the United States for devastating reasons. My reasons for coming to Germany were not devastating, but the times in which we are living are. Drawing those parallels and how that links to what I'm seeing or experiencing right now is important to what I curate. I want to share them as myself while also being cognizant of the more universal questions or human truths that need to be addressed.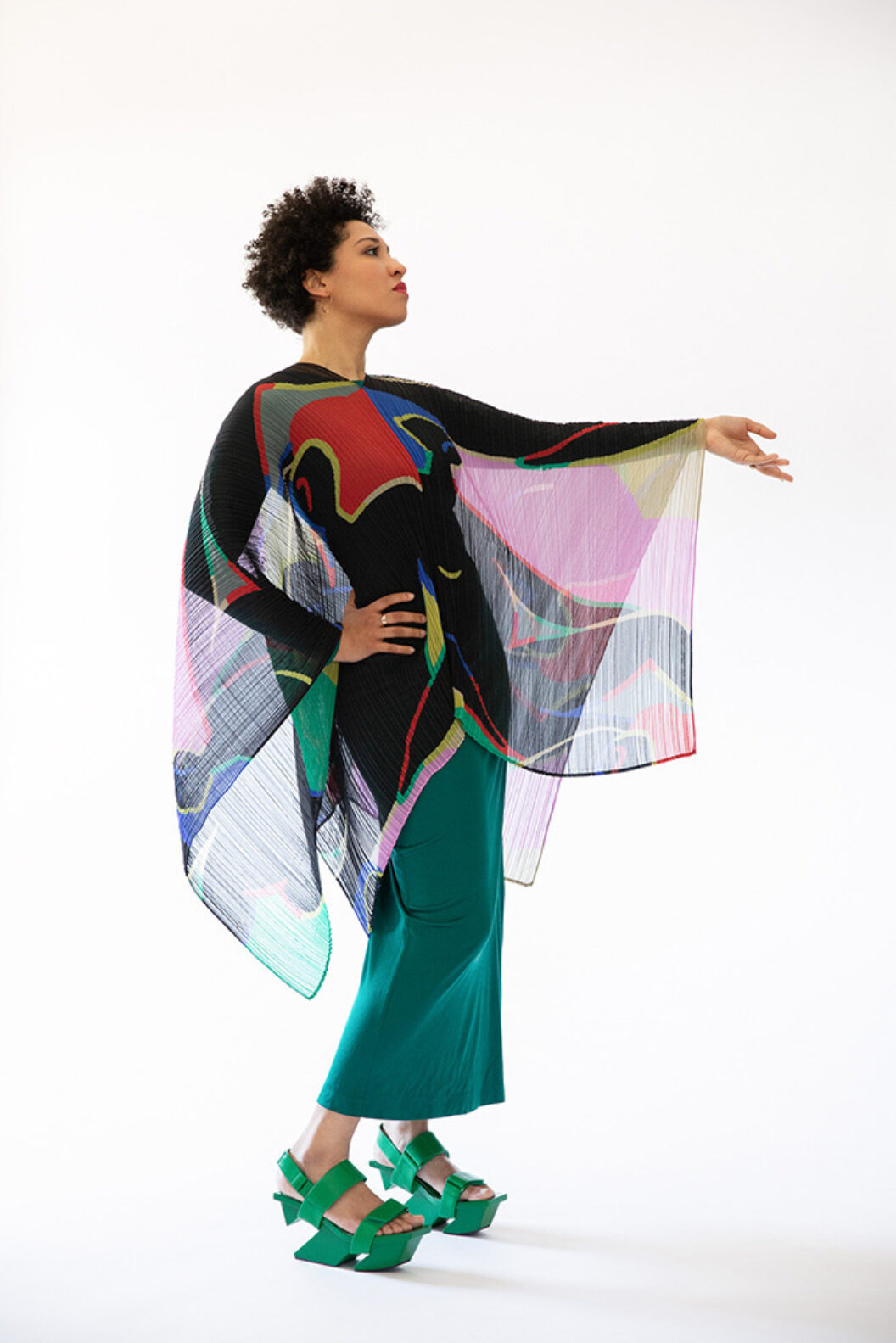 ARSpeaking of, you were recently named a Musical America 2021 Agent of Change. Social activism is an integral part of your artistry. Can you describe the importance of social justice and equity in classical music and how it relates to your craft?
JBIn previous programs, I focused on looking at topics surrounding white supremacy, the demoralization of Black women in particular, or the erasure of women's bodies. But there is only so much provoking one can do in a program. Most of the provocation that needs to happen now does not necessarily need to happen within the concert hall. These are conversations we need to have outside of the hall, or with the people running these institutions. These questions of equity, justice, social consciousness, and inclusion have been on my mind forever. Amazingly, it's my pursuit of classical music that's helped me pull my thoughts into focus. The extent of white-supremicist practices—the behavior, thought patterns, and delusions of white-dominant culture—is so entrenched in the classical music world. I've had to ask myself a lot why I love classical music so much. Why am I staying involved in a field that is, in so many ways, dismissive of everything I am and represent? It's equally as frustrating because it's very hard to dismantle ideologies and behaviors that are racist, oppressive, and abusive, and the material itself is so often talking about these human truths. I will not—or rather, can't—divorce whatever it is that I'm curious about from the art that I'm making. Most of the art and the artists that I love—living or dead—also did not dissociate from these questions. And I don't think there is anything that I've said or done thus far that is actually different than the artists that I'm so deeply inspired by.
ARThe pandemic has reshaped the way we approach performances. For some, it has actually made the arts more accessible, as we're now able to livestream from anywhere in the world at a reduced cost. How do you feel the pandemic has changed the way we access classical music?
JBFinancially, the point of entry for classical music has always been very prohibitive, so I love that there is a lot of free stuff happening right now, and that most presenters are honoring that artists do still need to be paid, that we can still do it without stopping people from accessing the material. This is a time where if you want to create online experiences, you need to start amassing a catalogue of content. The act of recording has become super interesting to me. When the first lockdown happened in March, I wasn't prepared at all for how to create a program virtually. Everything I'd done until that point had been about sharing physical space and time with people, so I didn't even know how to consider creating something if that intimacy wasn't possible anymore. I was questioning what I could make that still feels in line with my practice as an artist already, or something that I felt I could stand behind. Some of it requires creating new pieces that fit in a virtual space or trying to capture the energy of a live audience. And some of it requires going in a completely opposite direction. But going back to accessibility, I feel it's not that the material is inaccessible; it's the way it's being produced. Material becomes inaccessible if it is lamely programmed or not put into the right context, or any context. I think a lot about non-classical artists like Solange or Kendrick Lamar—there is always context to their material. Why, in the classical music world, would we pretend that we're any different? We wonder why people of a certain age or group do not feel welcomed in these spaces. It's because they were designed to be like that. I don't say this lightly: it's only a reflection of how it was designed. So, you want that to change? Change the design.
Julia Bullock will perform a Cal Performances At Home recital with pianist Laura Poe, which begins streaming on January 14.

Arya Roshanian is an Iranian American writer based in Brooklyn. His fiction appears in Jellyfish Review, and his reporting, essays, and criticism are published in Variety, Guernica, Catapult, Opera News, and Opera Magazine. He is currently working on a collection of short stories.