Colin Snapp and Daniel Turner discuss Jules Marquis, learning from their surroundings and the endless possibilities of collaboration.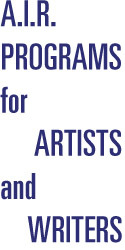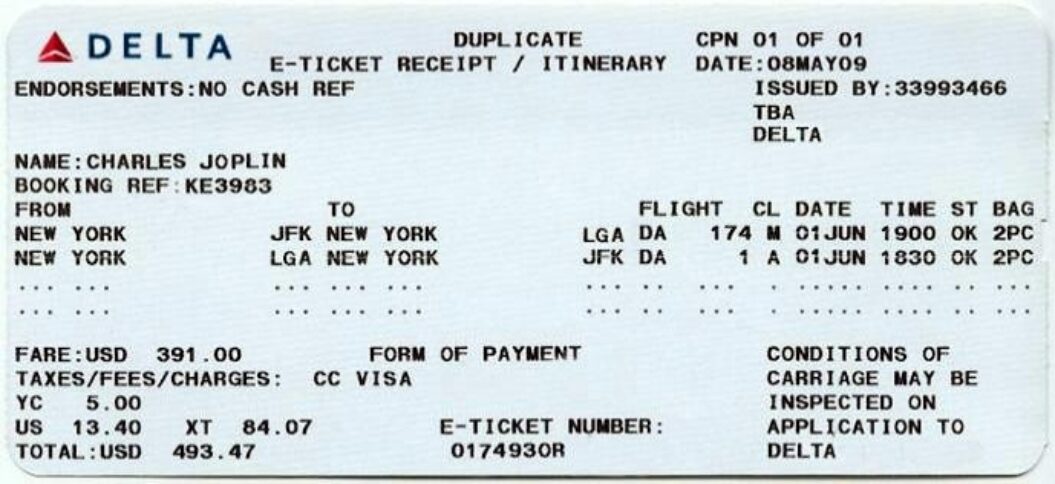 A critical as well as a creative process, Jules Marquis originates in an experimental awareness shared between conceptual artist Daniel Turner and video artist Colin Snapp. Perhaps less of a collaborative project than an impersonal presence, "Jules"—as Turner and Snapp refer to the works they sign off under her name—is a fictive third-person, a woman, who adroitly facilitates the artistry of Turner and Snapp for her own aesthetic explorations. Her ventures, however, are no masquerade. Among other things that make "Jules" such a rarity, is the fact that she's so independently minded. Her work even presents itself as something radically different from—and self-consciously critical of—the work of both her fraternal co-conspirators.
Jules Marquis has been, and will always be, the dematerialized realization of an intensely collaborative dialogue between Turner and Snapp—a dialogue that touches on nonpartisan agitprop, controlled chaos, and mindful criticality toward questionable practices prevalent in the gallery system. What interested me personally, though, was why Snapp and Turner seemingly discontinued this dialogue whenever they engaged in their own individual practices. So when I interviewed them, I was delighted to glimpse how their respective practices and sensibilities fed into the ever mercurial enterprise of Jules Marquis.
Turner, Snapp, and I discussed Jules Marquis as a collaborative body of work designed to address the prevalence of media in contemporary society, revealing how Turner and Snapp's individual practices relate to the works credited to Jules. Through the course of our discussion, we direct our attention to essential projects Jules has engaged in over the past two years.
Jeffrey Grunthaner So tell me about Jules Marquis. What's the history behind it?
Colin Snapp Jules Marquis started off as collaboration about ten years back, in San Francisco.
Daniel Turner Jules functions as a platform which criticizes and understands our own work. It is also a way to try to understand the public at large through contradictions, through media that our work was not addressing. It's a means of attempting to strip our own identities and aesthetic and pushing something towards a larger public.
CS The work itself has been about taking a step or two back, because as an individual artist, things become a bit too subjective. For a long time I was thinking about my filmmaking more in terms of the cinema. Working with Jules has made me think so much more radically about the presentation of my video work: What that video work could entail and how it could integrate with sculpture, photography, etc. It gave me an opportunity to think about a broader spectrum of media.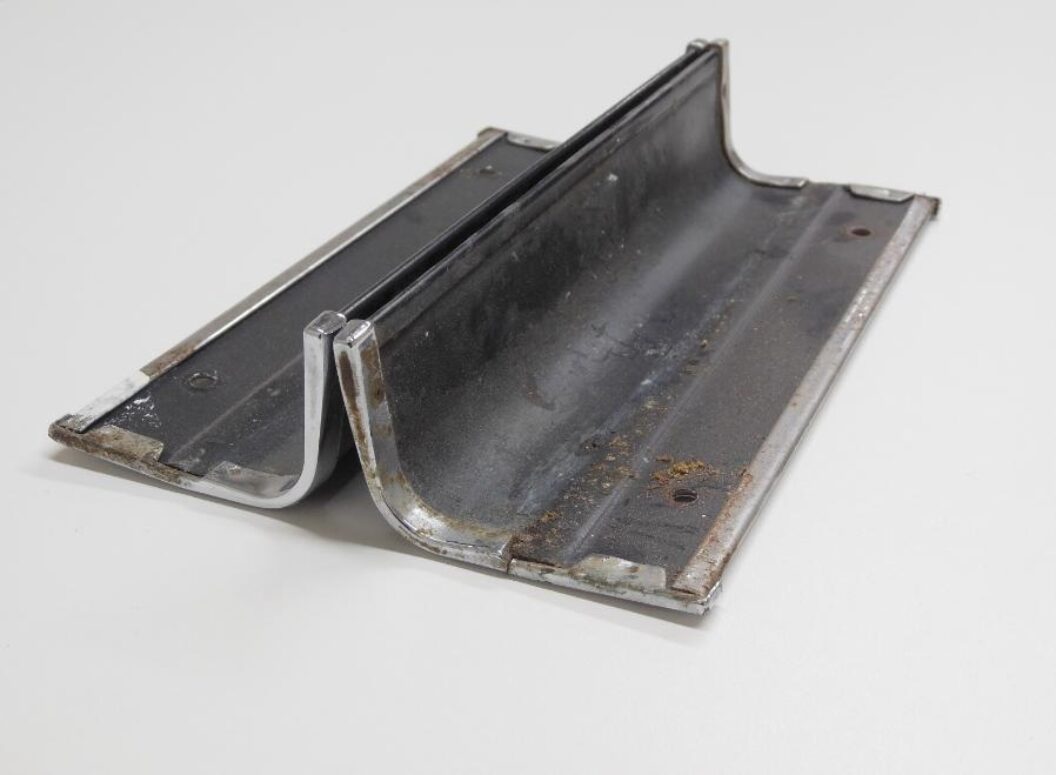 JG Does Jules Marquis give you more formal liberties to work with media you're less familiar with? It seems like it's a context you can enter into and say, "Now I can do this."
CS Yeah, exactly. Our work had been so personal. Jules provided a way for us to walk down the street and see a billboard, or go into Pizza Hut, or go into the suburbs—to go interact within these different landscapes, and actually make work about that. We could walk down the street and just make a joke and actually make a performance or print a vinyl banner because of that joke.
JG How do you know when to make as Jules, and when to make your own work?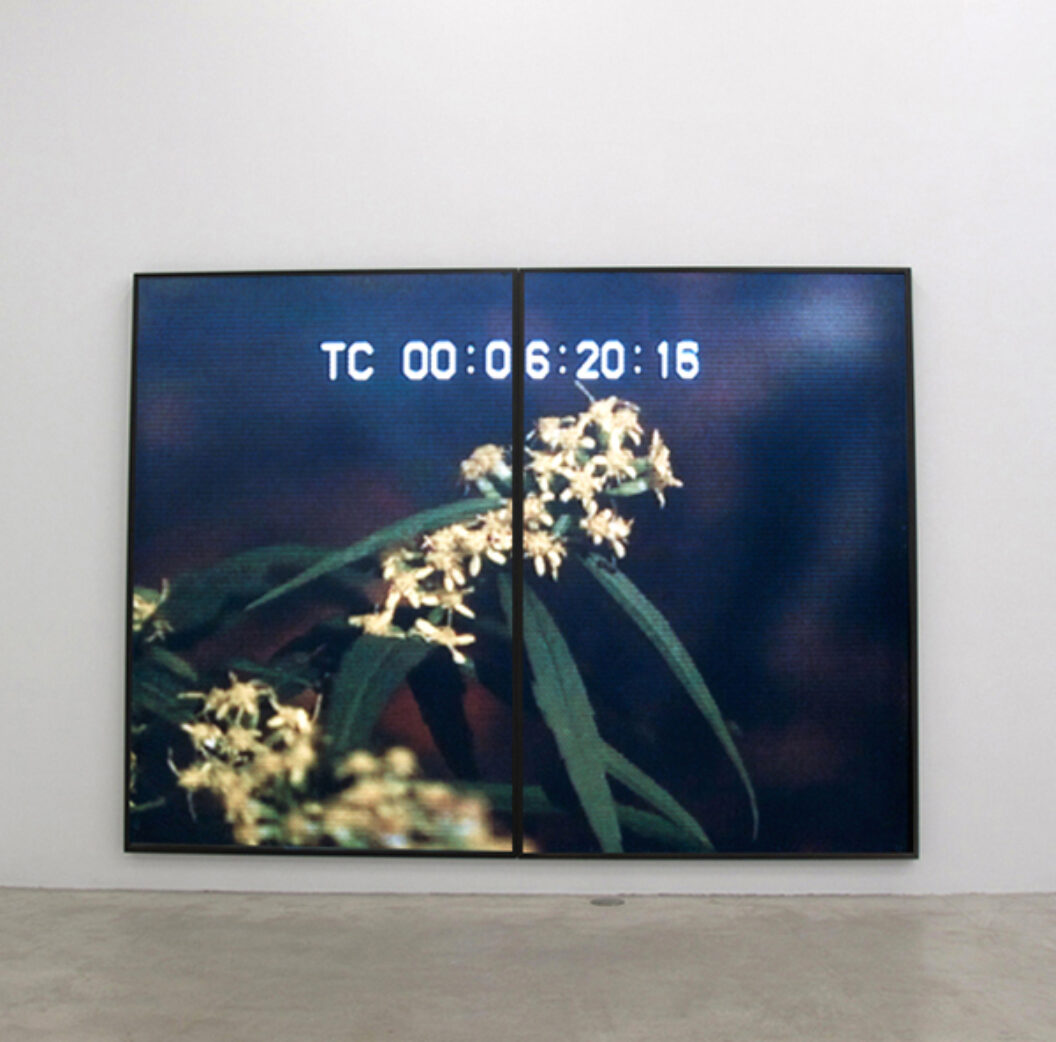 CS We made a lot of separate work when we were in San Francisco. But once we got to New York, it was difficult for us to find footing within our own practices. With Jules we could make work about our immediate surroundings. Like many artists, when we first moved here we weren't able to afford studios—we didn't have the luxury of working in isolation. We had to be on the subway everyday; we had to work shitty jobs; we had to do all that. But that information we were receiving on a daily basis, we were able to make use of that.
DT It's a way of not neglecting information, or not neglecting people's responses to immediate information.
CS Not neglecting the time period that you live in.
DT Not asking people to be involved with a particular object in a particular space.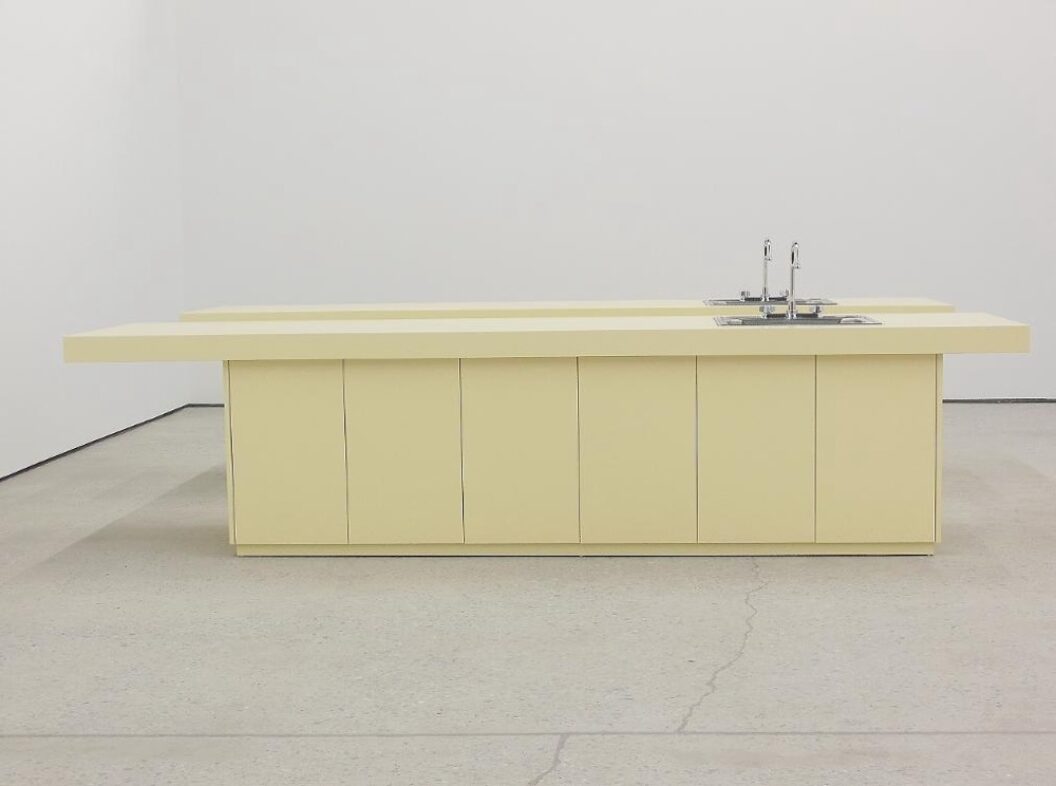 JG What were the earliest Jules projects in New York, and where were they exhibited?
DT The earliest Jules piece we made here in New York. We were at Coney Island, and we saw this transvestite dancer …
JG Just You and Me.
CS Yes. I was working on a documentary about Coney Island, and Daniel went out there while I was filming this dance party on the boardwalk. I was filming, and Daniel took the camera from me, and he put it on the tripod and lowered it, and caught this single isolated dancer.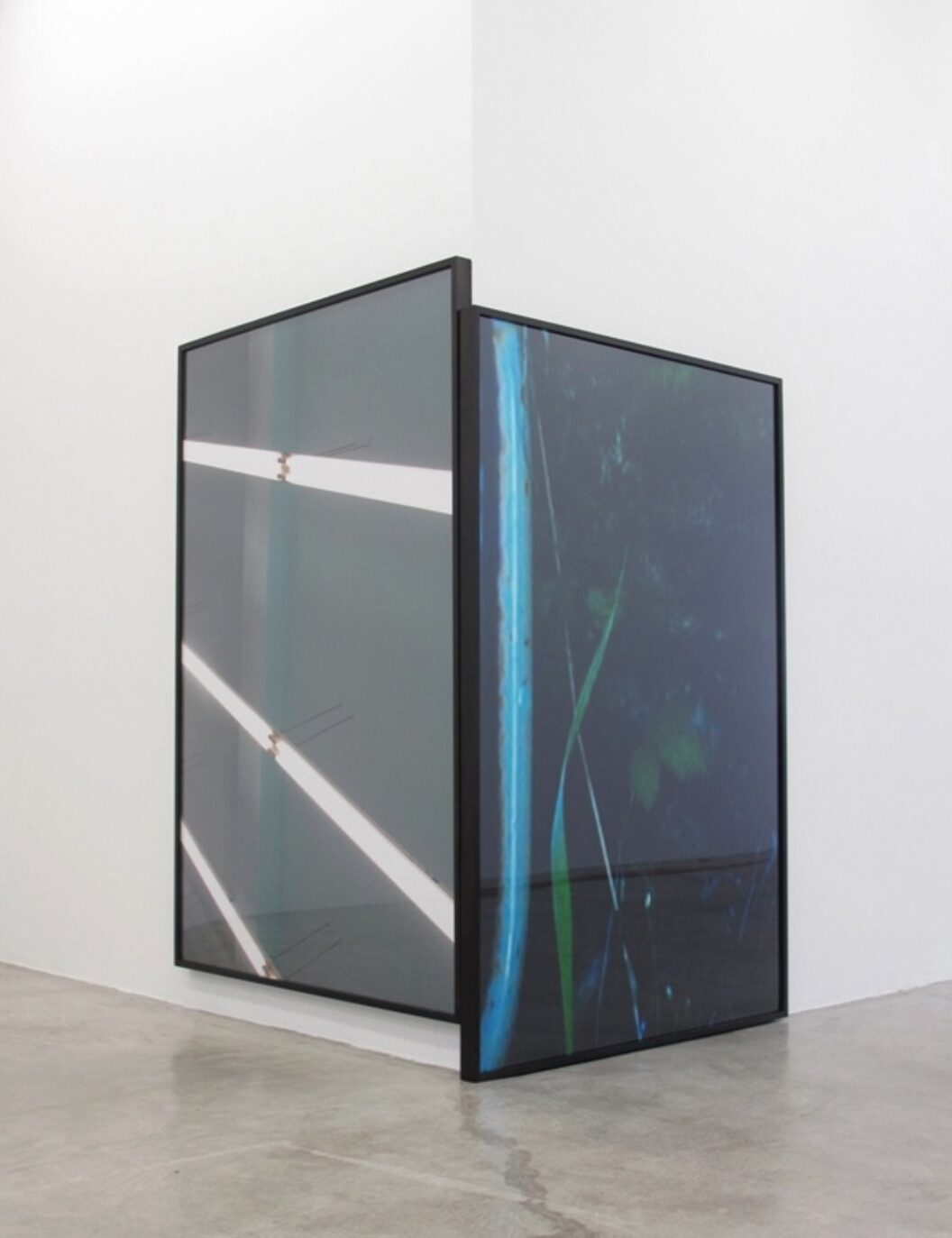 JG Did you notice the guy before?
CS I noticed him. I was filming around him.
DT I always wanted to recontextualize a figure from one of the movies Colin was making—just to understand one character. For me this would exemplify the entire environment: just one static figure. I always have been attracted to isolated elements. Instead of trying to understand entire environments, I try to capture a sense of intimacy, a character within an environment.
JG Where was that piece shown?
DT Just You and Me was shown at a gallery in Tribeca. That was the first show we did under Jules, our first exhibition of collaborative work. It was actually a shock to our closest peers. Our work had had such a trajectory towards "noble" materials, and this work rejected that.
JG So it was a solo show accredited to Jules?
DT Yes.
JG You guys exhibited a piece at Times Square as Jules.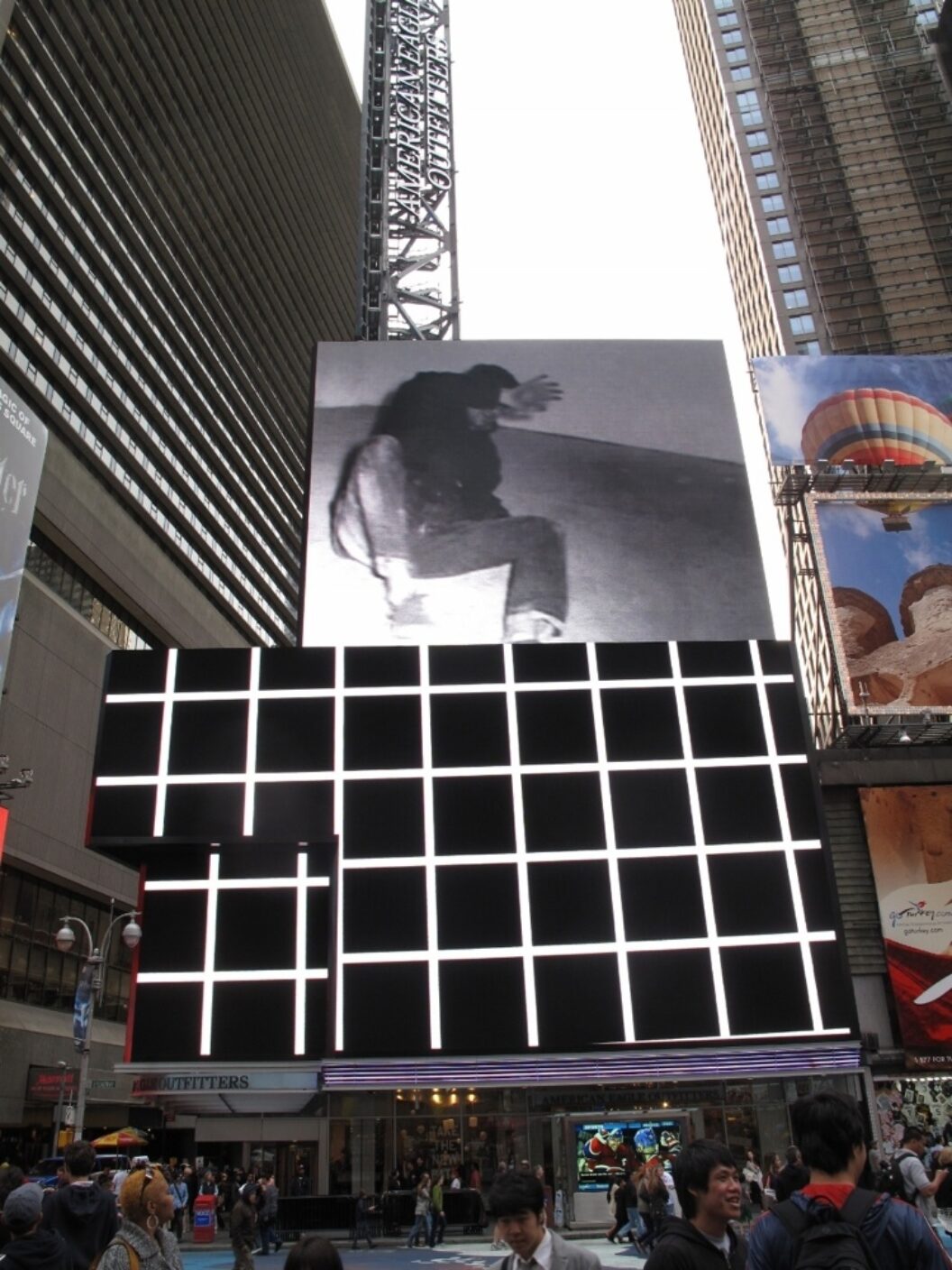 CS That was for the Festival of Ideas that the New Museum put on for all the Lower East Side.
DT The entire festival is about sustainability. We submitted a video where we kept blinding a friend of ours with a high-powered spotlight: the piece was a critique of light pollution. Initially the work was made to be presented outside of the New Museum.
CS They agreed for a while, and then they decided against it.
DT We were going to stream our website on the live-streaming billboard outside the New Museum, and on the website you would see a live feed of the video. They thought that we were self-advertising, which we thought was contradictory, interesting, and at the base of our entire collaborative process.
CS But at the last minute, The New Museum chose our video as the advertisement for the entire festival. So we would go to Times Square and watch people's reactions. And because it was in black and white—high 8—it looked very menacing at first. No text. And people would just freak out. It was the largest billboard in Times Square. There are several billboards in Times Square that cater towards artists. One can actually do OK video there. But this was on the American Eagle one, which is …
DT A couple of stories high.
CS Huge! And it's just this guy being blinded and everyone is like WHAT THE FUCK!! It was so funny to go there and watch the tourists' reactions, because then, of course, after our piece there would be scrolling: "Festival of Ideas…" (laughter) In the end, it was a really successful experience. It was very cool.
Colin Snapp was born on Lopez Island in 1982 and currently lives and works in New York, NY.
Daniel Turner was born in Portsmouth, Virginia in 1983 and currently lives and works in New York, NY.
Jeffrey Grunthaner is a poet & art-writer based in Brooklyn. Publication credits include The Death and Life of American Cities, BOMBlog, Creative Sugar, & REVOLUTIONesque, with work forthcoming in Eine out of Vienna (in collaboration with Colin Snapp).