Juan Mendiluce Thompson: Buenos Aires, 1920–Buenos Aires, 1991 by Roberto Bolaño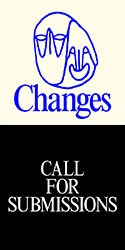 The second son of Edelmina Thompson, he knew from an early age that he could do what he wanted with his life. He tried sports (he was an acceptable tennis player and a lousy race car driver), arts patronage (which he took to mean cavorting with petty criminals and living a bohemian life from which his father and energetic elder brother detached him with threats, interdictions, and even physical aggression), the law, and literature.
At 20, he published his first novel, Los Egoistas (The egoists), a tale of mystery and youthful exaltation that takes place in London, Paris, and Buenos Aires. Its plot unfolds from an apparently insignificant event: a solid family man suddenly screams to his wife that she and the children must leave the house or lock themselves in a room. He then locks himself in the bathroom. An hour later the wife leaves the room she fled to on her husband's orders, goes to the bathroom, and finds him dead, with his throat slit and a razor blade in his hand. In the wake of what initially appears to be a clear and irrefutable case of suicide, an investigation is carried out, mainly by a Scotland Yard detective with spiritualist inclinations who is assisted by one of the dead man's sons. The investigation lasts for more than 15 years and becomes the pretext for trotting out a whole gallery of characters such as a young French royalist and a young German Nazi, both of whom the author—who tends to identify with them—has speak at great length.
The novel was a success (it went through four editions in Argentina and sold very well in Spain, Chile, Uruguay, and other Latin-American countries), but, Juan Mendiluce chose to abandon literature for politics.
For a time he considered himself a Falangist and a follower of José Antonio Primo de Rivera. He was anti-North American and anticapitalist. Later he became a Peronist and held important political offices in the province of Cordoba and the federal capital. His sojourn in public administration was without blemish. After the fall of Peronism, his political inclinations were transformed anew and he became pro-North American (indeed, the Argentine left accused him of publishing 25 CIA agents in his magazine—an exaggerated figure, however you look at it). He became a partner in one of Buenos Aires's most powerful law firms and was eventually appointed ambassador to Spain. Back from Madrid, he published the novel El Jinete Argeatino (The Argentine rider), in which he rails against the world's lack of spirituality the increasing absence of pity and compassion, the incapacity of the modern novel—especially the obtuse and besotted French novel—to understand pain and therefore create characters.
He is called the Argentine Cato. He battles with his sister, Luz Mendiluce, for control of the family magazine. He wins, and seeks to lead a crusade against the lack of feeling in the contemporary novel. To coincide with the publication of his third novel, La Primavera en Madrid (Springtime in Madrid), he launches an attack on the francophiles who are infatuated with all things French, and on all supporters of violence, atheism, and foreign ideas. The magazines Letras  Criollas (Criollo letters) and La Argentina Moderna (Modern Argentina) serve as his soapbox, along with various Buenos Aires newspapers that, with enthusiasm or stupefaction, publish his diatribes against Cortázar, whom he accuses of being gory and unreal; and Borges, whom he accuses of writing stories that are caricatures of caricatures, and of creating exhausted characters from a literature—English and French literature—now in decline, "retold a thousand times and hackneyed to the point of revulsion." His attacks extend to Bioy Casares, Mujica Lainez, Ernesto Sabato (whom he saw as the personification of the cult of violence and gratuitous aggression), Leopoldo Marechal and others.
He would publish three more novels: El ardor de la juventud (The ardor of youth), a vision of the Argentina of 1940, Pedrito Saldaña de la Patagonia (Little Pedro Saldana of Patagonia), a tale of adventure in the south halfway between Conrad and Stevenson, and Luminosa oscuridad (Luminous obscurity), a novel about order and disorder, justice and injustice, God and the void.
In 1975, he abandoned literature for politics once again. He served the Peronist government and the military junta with equal loyalty. In 1985, after the death of his oldest brother, he became responsible for the family's businesses. In 1989, he delegated that responsibility to his two nephews and his son and set out to write a novel that he did not finish. Edelmiro Carazzone, the son of his mother's secretary, brought out a critical edition of this last work, Islas que hunden (Sinking islands). Fifty pages. Conversations between ambiguous characters and chaotic descriptions of an endless conglomeration of rivers and seas.
From La lituratura Nazi en America, Editorial Seix Barral, 1996.
Translated from the Spanish by Esther Allen.
Originally published in
Featuring interviews with Roberto Bolaño, Laura Restrepo, Miguel Leon-Portilla, Nancy Morejon, Graciela Sacco, Tunga, and Los Carpinteros.