Josiah McElheny's The Light Club and A Prism by Sabine Russ
The artist Josiah McElheny has published two books that display his collaboration with artists, scholars, scientists and creative writers, offering a multitude of voices, speculations, fictions, and facts.

Discover MFA Programs in Art and Writing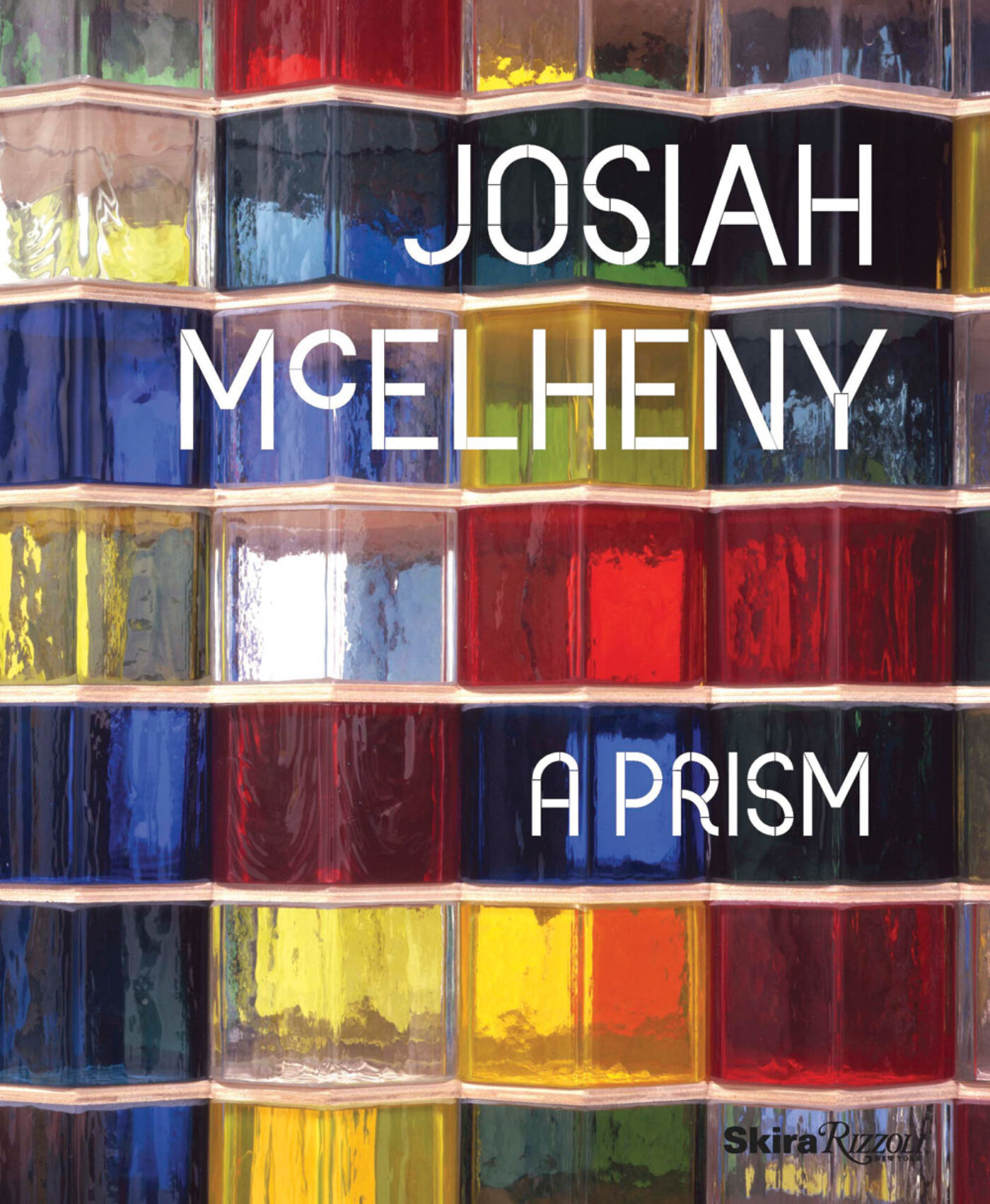 Josiah McElheny, an avid investigator of utopian ideas in modernist architecture and design, is also a fervent instigator of historical speculation. He creates fictional objects, yet he is a true and, importantly, humorous believer in the enlightening potential of glass, reflection, and light itself. As an artist and traditionally trained glass blower, he has taken his material to remarkable conceptual lengths—with stunning museum installations, eccentric performances and staged events, a recent film, and, also, with books. Two beautiful, recently published books resulted from his ongoing collaborations with artists, scholars, scientists, and creative writers.
The slim volume The Light Club reveals McElheny's passion for modernity's early days, its promises, its failures, and its forgotten stories. The book offers the first English translation of Der Lichtklub von Batavia, a futuristic satire from 1912 by German novelist and theorist Paul Scheerbart, who argued for colored-glass architecture as it may "overcome cultural stagnation." The somewhat bizarre anecdote has its protagonists, who are "hungry for light, for understanding, and a new certainty," rally around the idea of creating an underground spa in an abandoned mine—not for bathing in water but for bathing in electrical light. McElheny surrounds this vision of "ironic utopia" with metanarratives, which he commissioned from other artists and writers, or authored himself. In a play, a reminiscence, a male/female dialogue, and a critique, Scheerbart's century-old original gets re-narrated—its bold creative idealism is hightlighted while its discriminating and, in hindsight, alarming aspirations are exposed. McElheny's delightful and eye-opening introduction ponders "Utopia Today, Tomorrow, Yesterday, or Never."
A Prism, the artist's first comprehensive monograph, sports on its cover a detail of McElheny's multi-colored glass sculpture Bruno Taut's Monument to Socialist Spirituality. The German glass architect Taut, by the way, had dedicated the monument (a glass pavilion) to his close friend Scheerbart. A Prism is a feast for the eyes and the mind. Copious full-plate images of McElheny's works alternate with truly captivating texts—from essays by editor Louise Neri, by fellow artists, historians, a cosmologist, and by McElheny himself, to insightful interviews, to Jorge Luis Borges's poem "Mirrors." Writing and images are of equal worth in this book, just as thought and form are of equal value in McElheny's work. As Dave Hickey put it, "He's always moving from the word-in-text toward the word-incarnate," glass being the incarnation of a story. Rarely does one want to absorb every single page of a book that covers so much territory and holds such a multitude of voices, speculations, fictions, and facts. A Prism makes you do exactly that.
The Light Club is out from The University of Chicago Press.
A Prism is out from Skira Rizzoli.
Sabine Russ is BOMB's Managing Editor.
Originally published in
Featuring interviews with Charline Von Heyl, Fred Tomaselli, Mika Rottenberg, Thomas Hirschhorn, Adam Phillips, Charlie Smith, David Toop, and Jan Lauwers.