Discover MFA Programs in Art and Writing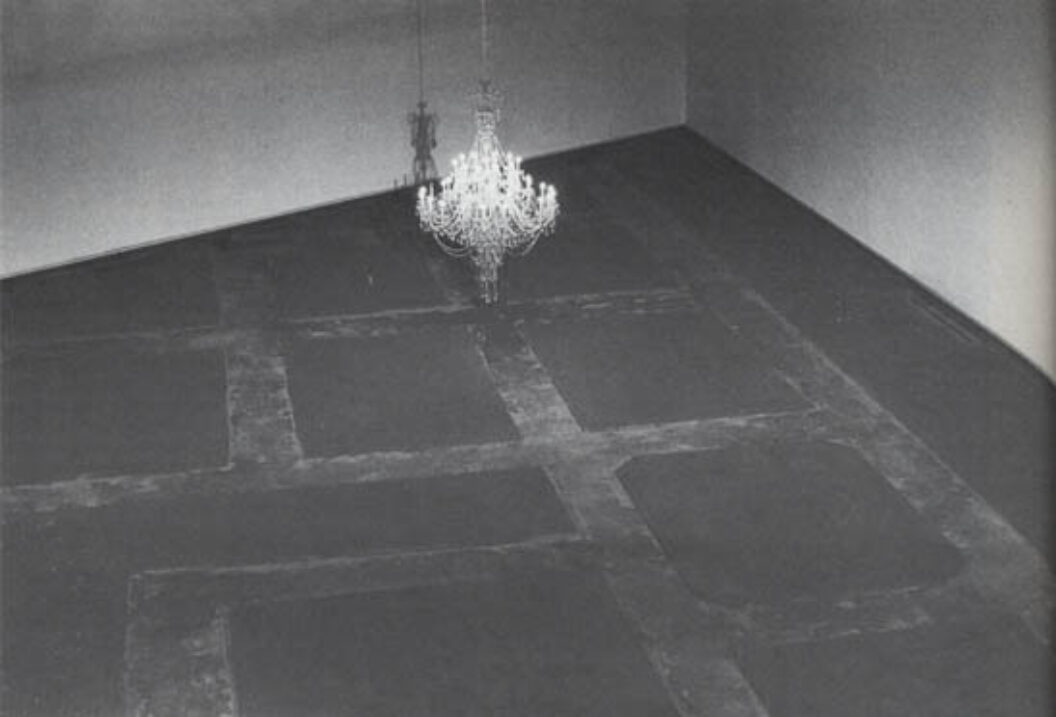 Joshua Neustein's installation, Light on the Ashes, opened at the South East Center for Contemporary Art (SECCA) in Winston-Salem, North Carolina this past August. His opening was one of the first of some 17 exhibitions of Israeli art taking place in North Carolina between 1996 and 1997.
Neustein's installation is visually stunning. A lavish chandelier, modeled after an 18th century Moravian original illuminates a dark space. The floor is covered with an enormous mass of local ash carefully packed to form a thick, dense surface resembling the hard mud floors of peoples who live directly on the earth. Into this surface, Neustein cut the shape of city blocks replicating the layout of Old Salem. Wide avenues permit the visitor to literally walk through this map and up to the chandelier that hovers two feet from the ash floor. The carpet of ash is fragile. One wrong step off the designated avenue destroys its solid illusion. Finally, flung far from the center of the chandelier's light are letters sculpted from North Carolina clay, a fragmented language that itself dusts the floor of ash.
Our conversation began when I asked about the relationship of Light on the Ashes to Neustein's prior work.
Joshua Neustein Laurels and Ashes, an earlier work from 1995 in Düsseldorf, dealt with the German deserters from the Third Reich, and whether they should be pardoned or not. The issue had come up in the German Parliament. That piece has to do with honor and dishonor, and Light on the Ashes has to do in part with a redemptive society, a Puritan sect of Moravians who came to Salem to escape persecution. But memory disappeared very quickly—they soon became a strict patriarchal society.
Kristine Stiles What is the relationship between that history and the chandelier? Don't these elements represent the stark difference between the classes?
JN It is a hierarchy created by culture. Light and ashes are connected in the carbon cycle. I deal not with the carbon cycle but the cultural cycle.
KS You've worked often with ashes and soot. How do you differentiate between them?
JN Soot is an hysterical material, and ashes are like lead, an end-product material. Soot is black. Ashes are gray. Soot is hot. Ashes are cold. Soot is gorgeous. Ashes are less beautiful. Soot adheres to glass mirrors or other materials. I used soot in the Venice Biennale piece—The Possessed Library (David Koresh) (1995)—to cover book titles etched on glass.
KS When a Jew uses soot and ashes, it is almost impossible not to associate that material with World War II. I'm not talking about your intentions in the piece. I'm referring to the viewer's reception.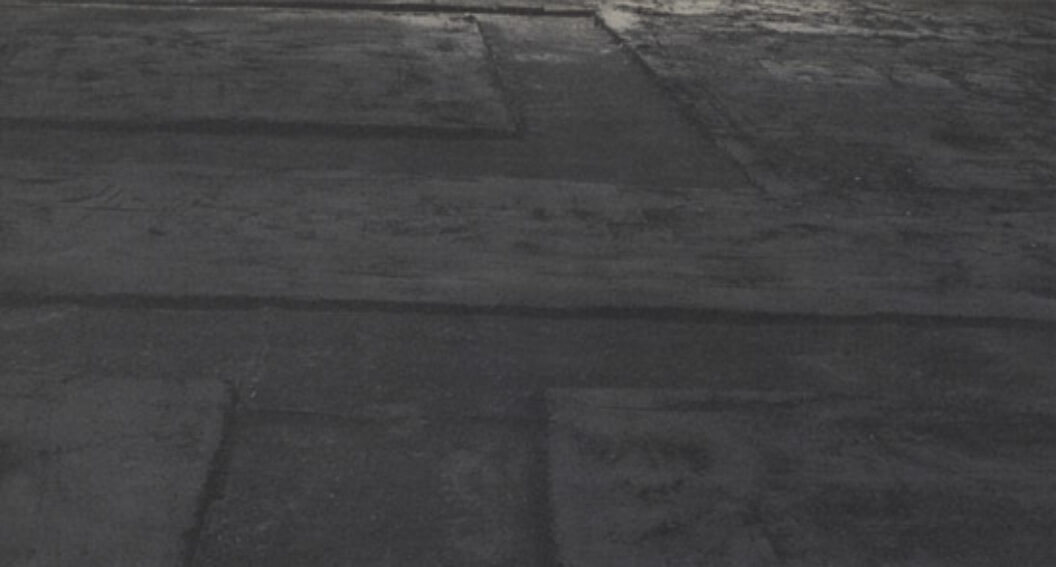 JN The easiest way out of dealing with Light on the Ashes is to associate these elements with World War II. Dealing with Germany, we don't deal with our reality, but instead with somebody else's surreality. That does not refine our instincts, our values. The Moravians in Winston-Salem indicate they came to an "empty land." But you and I know there were people there. We know that there are no empty lands on the globe. Light on the Ashes is about the ashes that have been made in North Carolina. It is about this place and this time.
KS But you are not North Carolinian. How is this work contingent for you to other problems with which you struggle?
JN When I talk about North Carolina, I am also relating to somewhere else. Just as when I talk about violence in Israel. The Israelis refer to World War II as a root cause. I don't brook that. I think it is a way for them to escape their own present. The identities of the Jews and Israelis are not, cannot, and should not be summarized by six years of history at the expense of 4,000 years of evolving experience!
KS Well, I can agree with that. In the SECCA piece you use two different materials: natural materials (clay and ashes) and cultural materials (chandelier, map, letters). What do you think about this?
JN There is a hierarchy.
KS The clash of class is quite interesting in the interpretation of your icons, especially the chandelier. How do issues of nature and culture intersect with the materials you use?
JN Clay is a warm, comforting material. It's beautiful. For the longest time I was going to use this wonderful red soil to make the map of Winston-Salem. But then I realized that such a beautiful object would not offer a critique at all; it would be in collusion with the apologists for how wonderful things are, how clean the streets in Winston-Salem are.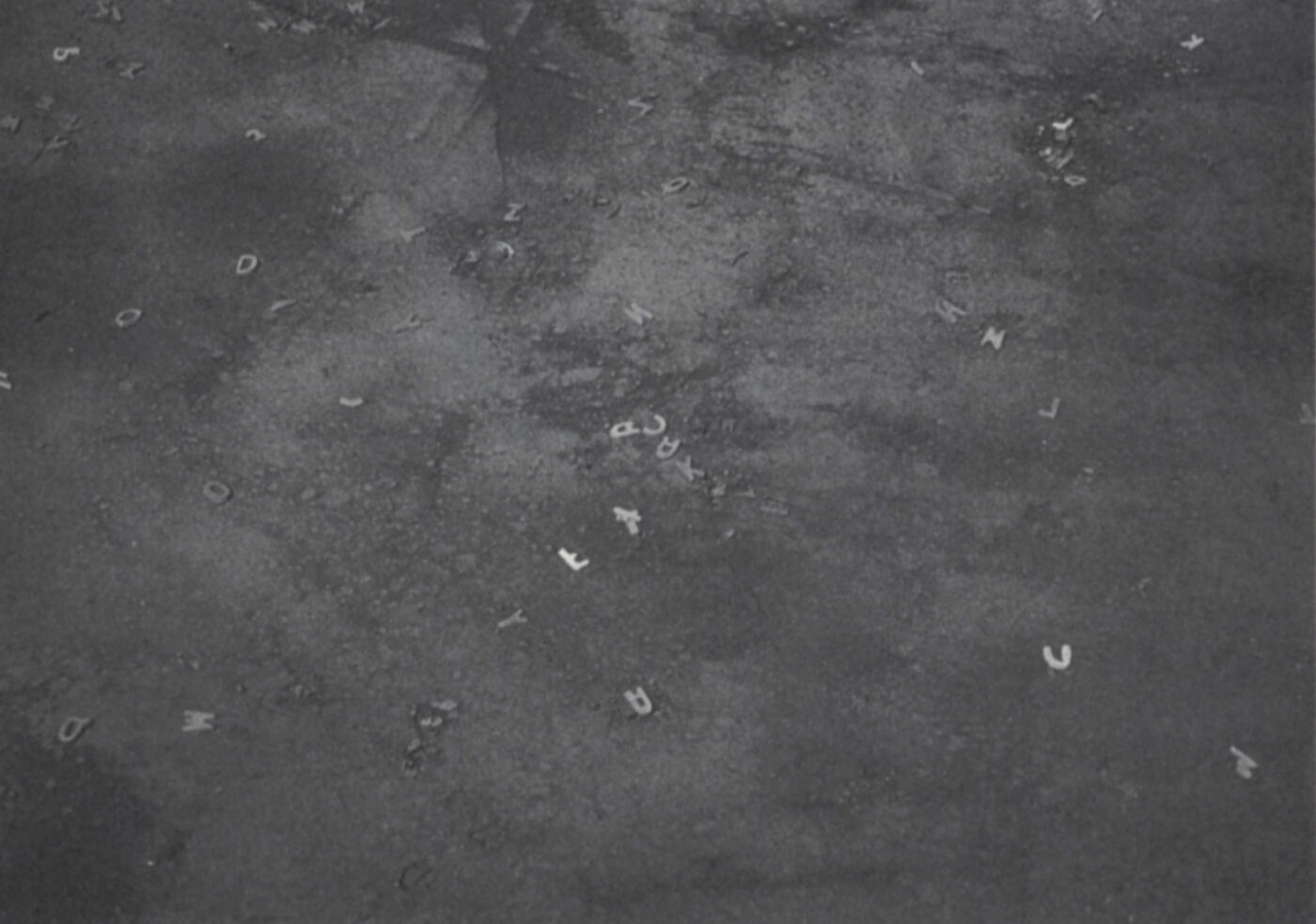 KS It is very sad if art can no longer function critically through beauty.
JN How do you think that should be accomplished? How does one open up the clogged and prejudiced sense with beauty?
KS Beauty may sometimes be the cruelest tool. We live in a country that is so raw, where artists have begun self-consciously to ape partisan politics. In such a condition, beauty may pierce the heart and mind more deeply than any local critique. Perhaps only beauty can make viewers feel vulnerable and thereby raise their consciousness.
JN Beauty? You don't mean formal perfection. Desperation, process, risk, myth, death, and disease. Beauty has to marry all these to come to life. The tension between power to reveal and power to blind. But there is a price to be paid. Beauty is in denial.
KS Why does beauty have to be in denial? The ashes and chandelier can both function as beauty and a critique, a dazzling critique.
JN I think beauty is a fig-leaf, except when beauty opens up the artist's and viewer's senses, aesthetic and social, when it enhances intuition and what (in your talk on my work at SECCA) you called "rigorous seeing." What Maya Angelou called "the grace to look up and out / And into your sister's eyes, and into / Your brother's face, your country / And say simply / Very simply / With hope— / Good Morning."
Originally published in
Featuring interviews with Jasper Johns, Tobias Wolff, Laurie Simmons, Sapphire, Scott Elliott, Brenda Blethyn, Craig Lucas, Suzannah Lessard & Honor Moore, Peter Dreher, and Richard Einhorn.