Joshua Bonnetta & J.P. Sniadecki's El Mar La Mar by Matt Turner
An experimental documentary on border crossing, less about that place than what it represents.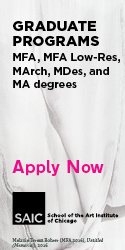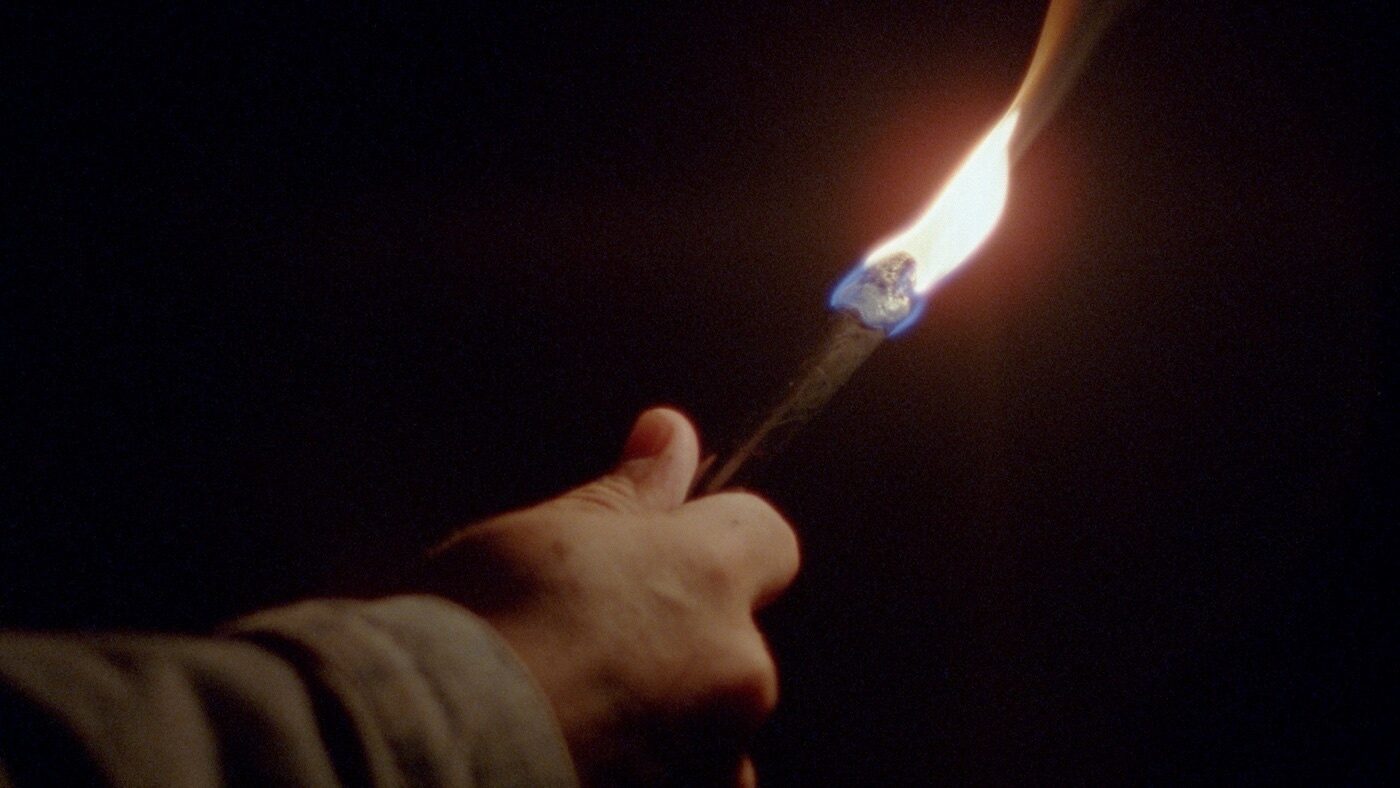 Black vertical bars divide a nebulous green glow, thick lines fly by in unison. It's a filmstrip, a barcode, a jail cell, a zoetrope viewed from the inside. In reality, it's a rush of fence posts seen from a vehicle moving through a verdant landscape—a flicker-film built from documentary footage, abstraction from verisimilitude. This opening of J.P. Sniadecki and Joshua Bonnetta's El Mar La Mar is as inexorable, unknowable, and entrancing as that which follows. An exquisite experiment in applying avant-garde aesthetics to a political subject, the film demonstrates how suggestion is more effective than assertion, dissonances as revealing as confluences.
Set in the Sonoran Desert at the US-Mexico border, El Mar La Mar is less about that place than what it represents. Described in the film as "a landscape known, yet uncertain," the Sonoran is one of the most dangerous, unforgiving border-crossing sites on earth. Since 1998, more than 7,000 migrants have died in the attempt. The leading cause of death is exposure: heatstroke, dehydration, hyperthermia. This liminal desert emerges in the film as the threshold of almost mythical weight, both an in-between and a place all its own.
Sniadecki and Bonnetta reflect this multiplicity of identities through a fragmentary, collagist approach that pairs views of the landscape with oral storytelling. Interviewees' voices often float enigmatically over a black background, sometimes counterposed with suggestive imagery (a shot of sun-bleached rosary beads or a woman writing a message of hope on a jug of water). They offer personal accounts of crossings, successful and failed, as well as musings about the land and its meaning. Anonymous by necessity, the speakers—mostly undocumented migrants—are unseen, their stories visualized only indirectly. Rather than create distance, this disembodiment of voice empowers the subjects and serves to mythologize their narratives. Immersive sound design lends atmosphere and gravity; the film is cloaked in a blanket of natural, mostly nocturnal noises (wind, rain, birds, insects, fire crackles, footsteps) alongside indiscernible aural abstractions, masterfully mixed.
The 16 mm visuals are sometimes abstract but often traditionally picturesque. The desert's wildlife and inhabitant creatures are detailed, as are dramatic rock formations, sunsets in pink-purple hues, mountains set against blue skies. More chilling are the discarded objects of humans, sun-stained and sandy remnants of previous passers, ghostly indicators of the described disappearances.
In Sniadecki and Bonnetta's intuitive montage—a call and response between sound and image—poetic and profound synergies emerge. We see a figure walking by torchlight, the beam a beacon ineffectually piercing the vastness; later testimony describes the experience of getting lost in the desert: "The desert at night is just like the day, and your sky is like a roof of light. At night you can see the reflection of the moon and stars on the sand. It's an illuminated room. You don't get lost because you can't see; you get lost because you don't know where you are." Concluding with a series of painterly black-and-white landscape portraits overlaid with the poetry of Sor Juana Inés de la Cruz, El Mar La Mar drifts toward the ethereal, its insights no longer personal but universal. A topographical tone poem, the film seems to render this complex, contested terrain hauntingly sublime. Though its juxtapositions of human horror with natural splendor, through harrowing affective accumulation, reveal a hostile landscape indifferent to the concerns of those passing through it.
El Mar La Mar screens at MoMA through March 1, 2018.
Matt Turner is a London-based writer and programmer.

Originally published in
Featuring interviews with LaToya Ruby Frazier and Fred Moten, Sergio De La Pava, Nina Hoss, Barbara Hammer, Joseph Keckler, Lydia Ourahmane, Kaneza Schaal, Hank Willis Thomas and Kambui Olujimi, and Summer Wheat.