Josh Safdie and Maiko Endo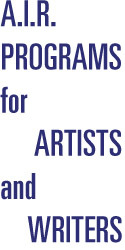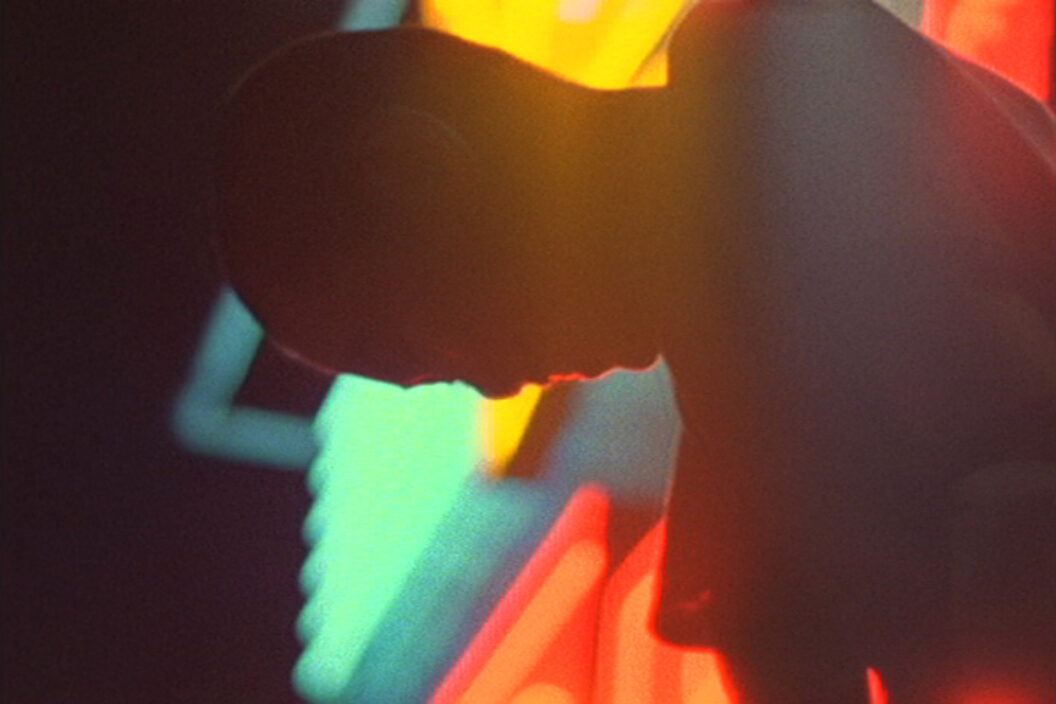 Josh Safdie was born and raised in New York where he creates films and other projects with the Red Bucket Films Collective. Yet, his first feature, The Pleasure of Being Robbed, and follow-up Daddy Longlegs(made with his brother Benny) are arguably more popular in France than in the States. In cinephilic circles in France the "Safdeez" are spoken of reverentially. Olivier Père (former programmer for both Cannes and Locarno film festivals) has called their films the beginning of a new wave, what he calls "guerrilla cinema," fighters who shoot on the streets and fund their films any way they can. It seems most appropriate then that the Safdies new short, The Black Balloon, is perhaps one of the most quintessential New York films, and is also an homage to the classic French short The Red Balloon.
Another cross-cultural filmmaker, Maiko Endo, is a Japanese resident who moved to New York in 2000, though, for visa reasons, no longer resides here. Endo, who is also a musician, used a very New York-centric crew (including cinematographer Sean Price Williams and actress Eléonore Hendricks) to make a film on the island of Okinawa, a former kingdom turned US military base that is now under Japanese control. Kuichisan ostensibly tells the story of a 10-year-old boy who sees the end of the world as he wanders around sipping a coke and watching taco-eating American soldiers. Hendricks plays an equally alienated American tourist, whose driftings parallel with the little fugitive boy in this difficult to describe, one-of-a-kind masterpiece, where the boundaries of documentary, fiction and experimental film are completely blurred.
Both films are screening in 35 mm on September 14 and 16 as part of the La Di Da Festival.
The two filmmakers, old friends, caught up over email.
–Miriam Bale
Josh Safdie Maiko, I miss you. You're more and more becoming my exiled friend (Maiko is absurdly currently not allowed back in the USA), which is romantic in word-form and quarterly depressing each year in reality. I have very few female friends—let's rephrase that, I have very few friends, and one of them lives on the other side of the planet, yet in September at Miriam's thing, we'll be together again. Our films bumped up against one another. 35 to 35. Ass to ass. Talking to each other on a screen, and I hope to set up that Skype-camera for you to do what you want during the screening of Kuichisan and be able to check in on the film as it plays.
Maiko Endo It's cool our films will be playing the same night. Especially both films were shot by Sean [Price Williams, cinematographer of The Black Balloon and Kuichisan, and Eléonore [Hendricks, actress in both films] is in it, too. But it's got totally different feel.
JS Sometimes, difference, is extremely inspiring. Like your ability to be a hobo right now. Traveling from European cities with a backpack and a charger. I hate traveling. I do enough of it every day.
ME I'm a wandering Japanese who lost a base. Before I left New York, I wasn't like this at all. I didn't even leave from my apartment. At that time I was editing the film I think. After the shooting I was in a hatch back and forth between New York and Tokyo, just being inside for 2 years. So I really feel like I got kicked out—being forced to be outside to get more sun. One of my friend used to say I have a New York tan. Cause I used to be pretty pale.
JS I am completely in awe of your reaction to a horror committed during the world premiere of Kuichisan in Copenhagen. We are connected by tragedy, you know that on many tragic levels we are bound together. We do not need to go into that here.
ME Our fate is stringed to each other. I wish there is a harp made by those strings so I can hear what our world sounds like. But when I hear it I die. That screening was the worst projection I've ever experienced in any theaters for any movies. And it was the very first time for me to watch the film being printed on 35mm, too. It was played 25 frames a second instead of 24. I totally thought I wasted that print cause the sound pitch was higher and everything felt weird. The problem was not only that in the course of that screening, but it almost felt like some ghosts wanted to get our attention and kept fucking up. I don't call it a tragedy though. It was a ride.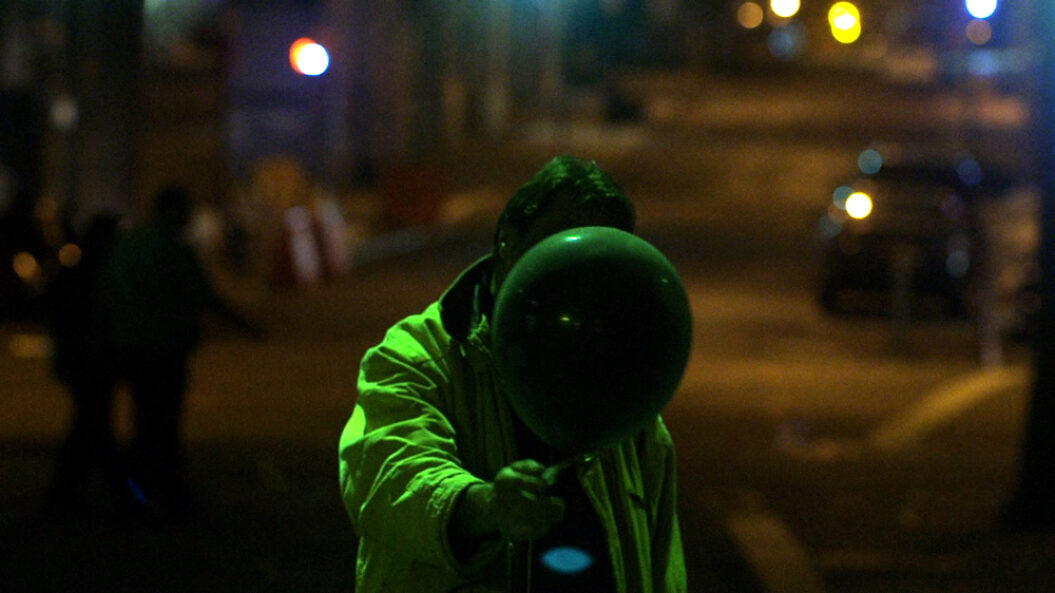 JS At the world premiere of The Black Balloon a buffoon who tried to save himself 15 minutes tried to run our film off the cores he received them on, and consequently ripped our film print about 45 seconds into it. It never pays to be inefficient, thoughtless, and careless. EVERYTHING DESERVES LOVE. At the world premiere of Kuichisan, the film played without sound for 10 minutes, 10 minutes without sound! To a film that has sound! Here's one major difference between the two of us: after the horror of our incident I ended up rage-fully and accidentally injuring a festival volunteer and being issued a complaint against myself, while you, on the other hand, sat there and curiously watched the film unfold, silently, waiting for the sound to rejoin the picture, because it just was the moment. Each in our own way, were in the now. Myself in the now of a trauma, and you in the now of curiosity. Both in the moment, you more in the Ram Dass camp and myself in a Dam Ras.
ME Those silent minutes was a pure moment. I was frozen. Didn't move or didn't even want to move but feeling the density of silence with a room full of people. No one made any noise during the silence. We were just staring at the image. If it was not a first screening of my first film, I could've reacted differently. How we react to things is maybe different but sometimes I can see you in me. Hard to explain … but it's got something to do with morality, I think.
JS Apocalypses … Every film I've made, or been involved with, seems to have a sense of doom attached to it, a sense that everything will fall apart and disappear. It seems that all the films I've seen that you've made have this same attribute. I mean in Kuichisan, it's blatantly about that. Either that, or I project a dooming perspective onto everything I do and see, which is also a possibility. There's just something about the acceptance or acknowledgement of the Endo days on the horizon. When I watch a film, when I live my life, I know it will be over, maybe tomorrow, maybe in the next hour. The curd floats to the top at the end of the day. We both seem to be into this curd.
ME I feel we came from an apocalypse. It's in our blood. Maybe that's why we want to go back to it. Apocalypse can be a nostalgia.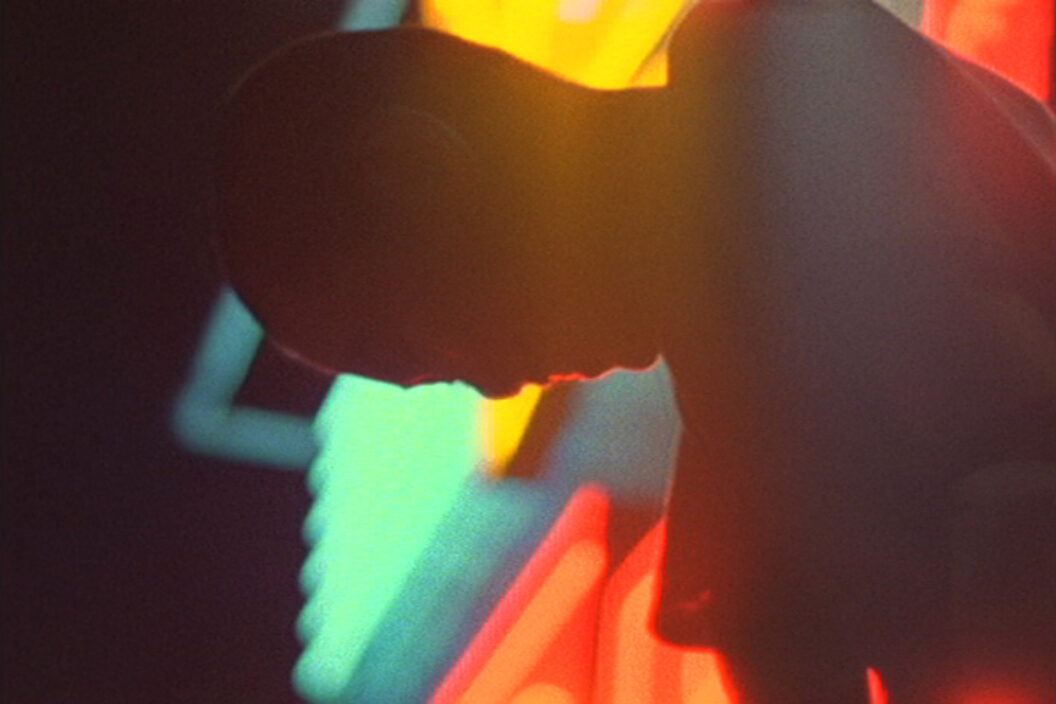 JS In the beginning of Hebrew times, 10 of the 12 tribes went missing. It is believed that some of them migrated east, towards Asia. One of the sacred icons to you and to me is the 6 pointed star of David. The Jews and the Japs, we're related. The Gion festival in Kyoto is almost identical to the Zion Festival in Israel. They happen on the same day (July 17) and both last for one month. They're both the push off of the plague, the warding off of the apocalypse. In Gion and Zion, the portable shrine (in our case: Films) are both gold-plated boxes filled with divinities and carried by four people, not dissimilar to both of our preferred and actual crew sizes. I'm not religious, but I do believe in paths … I do believe in knowing that there are only two tribes out there that read backwards, the Jews and the Japanese. I know there are two foreign language alphabets that are most alike out there: Hebrew and Katakana. We read backwards.
ME Right, I need to go Israel sometimes. Then I may feel being at home. It's interesting you really liked Kyoto when you've visited there. Kyoto and New York City have a similar structure, all streets are blockwise and numbered. Maybe each of us can film each festivals and make one movie out of it. Jew and Jap. Possible. (a handshake)
I want to talk about Black Balloon. After I watched the film, I felt black. A blank black. If I type the feeling it was like this; _ _ _ _ _ _. My own interpretation was those balloons were like sperms. It has some senses to survive in the city in the conjunction of all kinds of people. Watching the film is 21 minutes of floating and after leaving a theater, that black balloon kept floating in my head shaping some kind of a swirled circle. I think you guys' films always have a right feel to the light of the city. Years ago, I was watching Spider-Man on a couch with my friends and one of them mentioned about the sky in NYC is not that bright. And I was like, oh yeah. The city with that brightness doesn't feel right. But you brothers' films really feel right about it. The little shadiness. Through all those buildings. That's the city.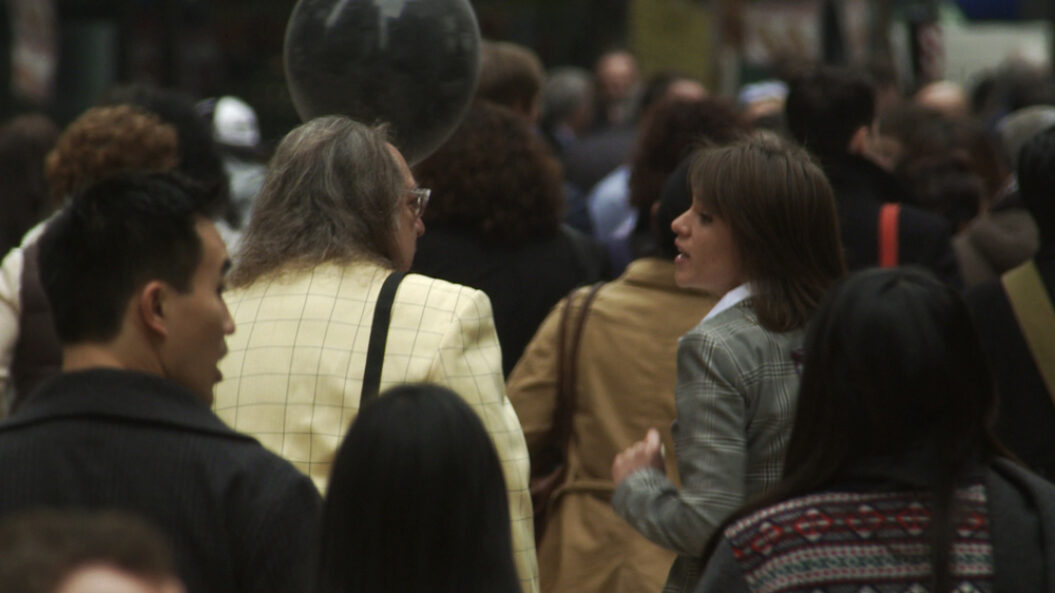 JS Don't get me wrong, I don't like Israel. I mean, it's got beautiful architecture, beautiful beaches, unbearable history, and naturally, my people—even some family (whether I relate to them or not), but I don't feel comfortable there. For all intents and purposes let's say NYC is the land of the Hebrews. Ha! I like the idea of a handshake film, maybe just the idea though…
For a while Kuichisan existed on top of mine and Eléonore's DVD player, like a living and breathing temptation sitting in front of our bed. Makes sense. I knew you were slaving away to make a print and you had requested that I wait till was in a black room to experience it. You were very adamant about my reservation of this. I couldn't help it. I'm no good with self-control, with regards to certain things … I started watching what was then a two and a half hour edit, I think. I stopped it when I started crying, which was just after five minutes. You're a hypnotist—those who are affected by the film are truly hypnotized. I like that The Black Balloon shaped a swirled circle in your head. In the beginning of your film just after Kuichisan announces that the world is going to end, it starts to flip back and forth between color and black and white as he cosmically swirls pastels on a piece of paper. Round and round, color and black and white, boy and girl, USA and Japan. Child and adult. Circle over circle over circle, like Houdini you had me at the edge of the bed. Then (in that edit) there was a dedicated shot of a couple of minutes of this boy shaving his head close and then shaving, with a plastic razor, his eyebrows. The beauty brought me to tears and I knew I had to stop watching. A simple shot of a reflection … Granted, Sean is really a drug addict for images that make us feel, but that simple image of Kuichisan reflecting in a mirror all my desires to shave it all off and disappear brought me to tears. Your film is a nightmare, but unlike every nightmare I've ever had, which is every dream I remember, I want to be in it, so nightmare isn't the right word: let's say nightwear. I wanna pick the fingernails of the kid who did the music for it, along with JC's and yours [Safdie is referring to Takashi Hattori and JC Morrison, two of six people, including Endo, who wrote and played Kuichisan's hypnotic score].
You've made a visceral film, a hypnotizing one, one of the cosmos, yet hyper-realistic. In Copenhagen at CPH:DOX, which is a hybrid/documentary festival, where Daddy Longlegs played, your film was in the doc competition! You think I'm painting a portrait of NYC, you've brought NYC to Okinawa and Okinawa to NYC. That bmx bike sequence in Okinawa makes me wanna dance! And that's only something I do when I feel inspired, or happy or agile.
(Maiko moved from a place to another place while Josh was writing his block of text.)
ME I'm at a sinking water town right now so somehow it's hard for me to write. Cause words start to flow can't grab it. I'm writing this on a bed with my phone but on the bed, there is a DVD box of Johan van der Keuken. I have another box of his film, he makes special his kind of film but why I got to know this director was through Sean. Sean taught me a lot. He taught me what the word shebang means and all sorts of stuff. He lives between movies and records, eating chips. Always being frustrated biting his nails. Watched so many films with him at every theater in New York. When I think about all my New York friends, they're all junkies. I want those junkies altogether sitting in a row watching my movie like always we've used to do, I've been dreaming about that picture. Some of them I've been out of touch with but that's nothing. Time. It all matters and if time is distance, I'm little by little farther from you but at some point if I meet you again—zero distance so time disappears then. Time fucks my head. Always. This film is about that I think. In a sense.
JS I feel honored to welcome back Kuichisan to NYC, to the public this time, with The Black Balloon. Let's take over the world.
Kuichisan will have its North American premiere on Friday, September 14 at 9 pm. It will screen again on Sunday, September 16 at 3 pm, preceded by The Black Balloon. Both films will screen on 35mm.
The Black Balloon will also screen as part of the La Di Da Shorts Program on Friday, September 14 at 6:45 pm.
La Di Da Film Festival will take place at 92YTribeca and is sponsored by BOMB.