"It's not a very academic approach, it's just a part of what I like to do."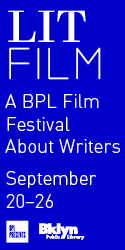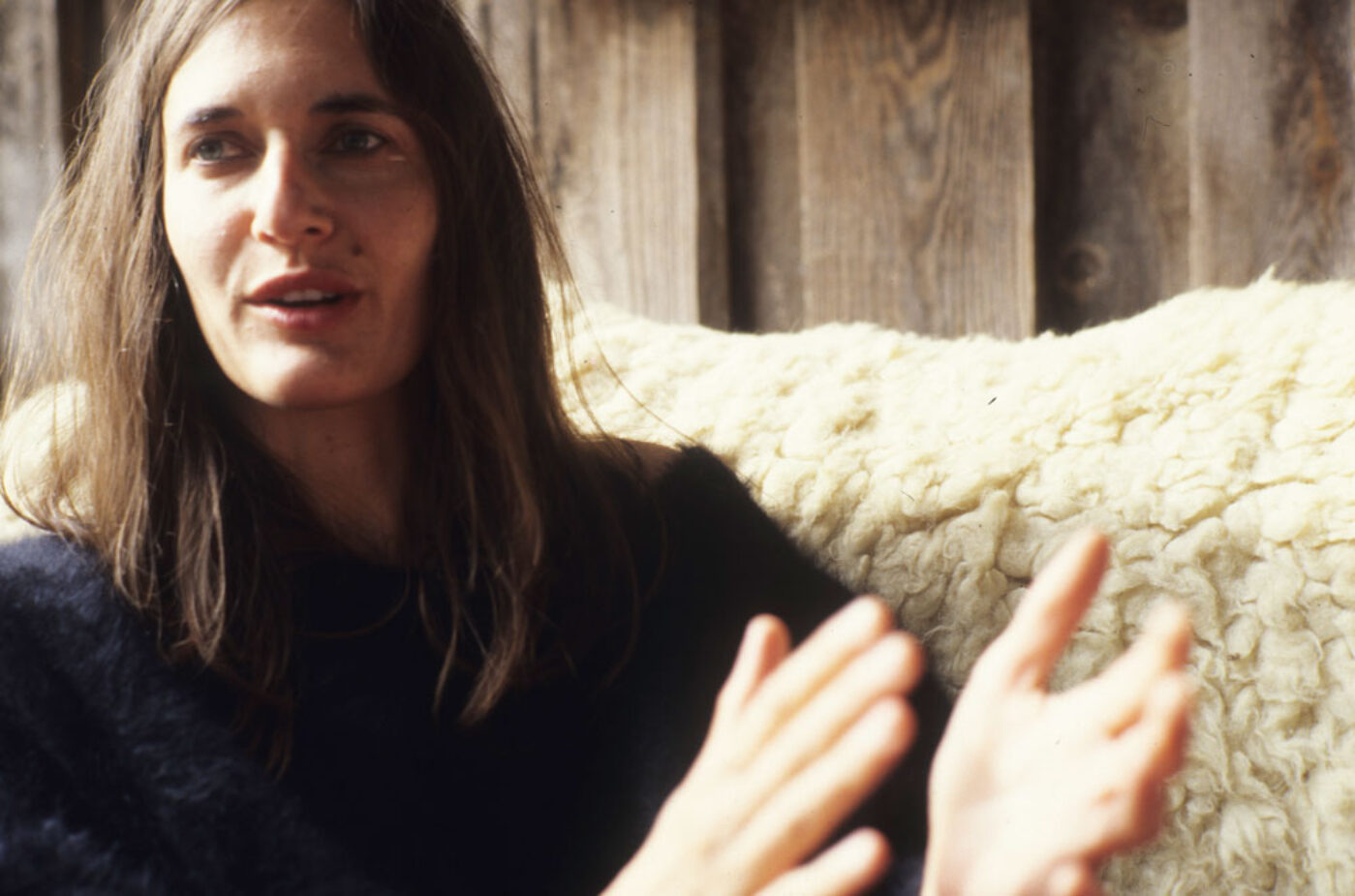 Beyond the simple pleasure of an acoustic guitar, a voice, and the mingling spirit of the two, listening to Josephine Foster really gets at something specific. To these ears, the era her music recalls the most is that of post-war Europe in the mid-twentieth century: delicate folk music created just before the decade of lounge singers and the popularization of the electric guitar. The ambience of this album might also conjure up Angelica Huston slowly descending the staircase as "The Lass of Aughrim" solemnly plays in The Dead, the 1987 film adaptation of a story by James Joyce. But all reverie aside, Foster's voice is sonorous, and—after just a single listen—I'm grateful this record exists.
Arriving on the heels of I'm a Dreamer (Fire Records, 2013), No More Lamps in the Morning contains what might be called "sung poems" penned by Joyce and Rudyard Kipling, as well as several visitations to older, original, more psychedelic material, like that of This Coming Gladness (Bo'Weavil Recordings, 2008). It's gratifying to hear Foster's new version of "The Garden of Earthly Delights," for example. Eight years has done a world of a difference, and this eerily affecting tune is given a second, alternative life with a homemade recording entirely stripped of bells and whistles. "Thimbleful of Milk" gets a similar treatment and is reminiscent of a time when records were a document of a live performance—rather than the other way around. This ambience is captured wholesale, and for that alone, No More Lamps in the Morning is one of Foster's best efforts to date.          

Gary Canino Your new record features two poems set to music. You've done this before with poems by Emily Dickinson, describing them as tangible objects to meditate on. Was the process of singing these songs any different this time around?
Josephine Foster When I was a teenager I was introduced to the idea of a composer setting the great poets of their day to music through the German Lieder and European "art song," also Brahms and so forth. I really liked how different composers set the same poem in different ways, singing different versions, and I was occasionally inspired to compose a melody to a poem myself. This keeps them accessible in my memory—the melodic setting gives a shape to recite them endlessly and explore them in that way.
But I sing poems in a very casual way, too. Those Emily Dickinson poems were done in a time of solitude, living in the middle of the Sierra Nevada. I only had a few books, and one was hers, so I set quite a number of them to music at the time. Now, I connect these poems [on No More Lamps in the Morning] to the overall atmosphere of my own lyrical work. One of them, "Blue Roses" by Rudyard Kipling, was already released a couple of years ago in a different arrangement. It's not a very academic approach, it's just a part of what I like to do. (laughter) You could even say it's like a hobby.
GC In that Kipling poem, the narrator sets out to find these blue roses for his love, only to find that they don't even exist. When he finally returns, his love has passed away. It has that compelling theme of death.
JF Yeah, exactly. He's just never able to please her, poor guy. There was a lot of use of the blue flower in the Romantic period, especially as this symbol of the unattainable state of perfection. There's a German poem that I set to music with a similar theme called "Die blaue Blume," by Joseph von Eichendorff. I could have recorded and included that on this record now that I think about it!
GC "My Dove, My Beautiful One" is another song based on a poem, this time by James Joyce—who was fond of people setting his work to music, as he himself was a tenor. I see that the imagery in this poem was inspired by a biblical passage from the Song of Solomon.
JF I didn't know that, but it certainly makes sense—that inspiration from the Old Testament. A poem of mine, "A Thimbleful of Milk," was actually inspired by the Song of Solomon as well.
GC I was surprised to hear that re-recording of "A Thimbleful of Milk" on this record. The differences between the two versions are so subtle.
JF Well, I wasn't listening to the old version really at all, and I wasn't particularly happy with it anyway. I had a big chest cold the whole time, during the making of that record [This Coming Gladness]. Sometimes it was for the better, actually—like for hitting those low notes. But I feel like I never captured that song comfortably, so re-recording was just to feel happy with it. Also, Victor [Herrero]'s musical presence adds so much.
GC And then there's that folk tradition of re-presenting old material. Michael Hurley comes to mind, as he has several recordings of his "Tea Song."
JF I actually just did some recording with Michael a couple of months ago, and we recorded a song of his that we've done together already once before. I liked that a lot. I don't even think such re-recording is unique to the folk tradition. I feel like—outside of commercial music—it's normal, nothing out of the ordinary.
GC No More Lamps in the Morning was recorded in upstate New York. How was this location chosen? Do you prefer to record outside of Spain, where you spend the majority of your time?
JF I don't have a particular attachment to recording anywhere. Friends living in New York invited Victor and I to come record there after we played a house show in their town, as they were wondering why we didn't have a recording of much of the material we played. So they set the circumstances, and it turned out to be a really lovely studio in Hudson with great engineers. We just did it on over a weekend. This record is the result of our friend's encouragement.
GC My favorite song is "The Garden of Earthly Delights." I was lucky enough to see a few paintings by Hieronymus Bosch in New York recently, but I know that this particular one is actually in Madrid, where you currently spend a lot of time. Was this song based upon viewing that painting?
JF I actually wrote that poem and song in Bloomington, Indiana, before I had ever seen it in person. In fact, it's not directly about the painting at all; it's more about the phrase and what it meant to me at the moment—this place, this Eden, what have you… However, I do really love this painting. In fact, I might go see it this afternoon, as I'm just a few blocks away! I just want to say hello to that and to some of Goya's work in the Prado. The Garden of Earthly Delightsprobably used to hang in the Spanish King's bedroom, right in front of his bed. Can you imagine that?
GC The damnation panel is so brutal—the "musician's death."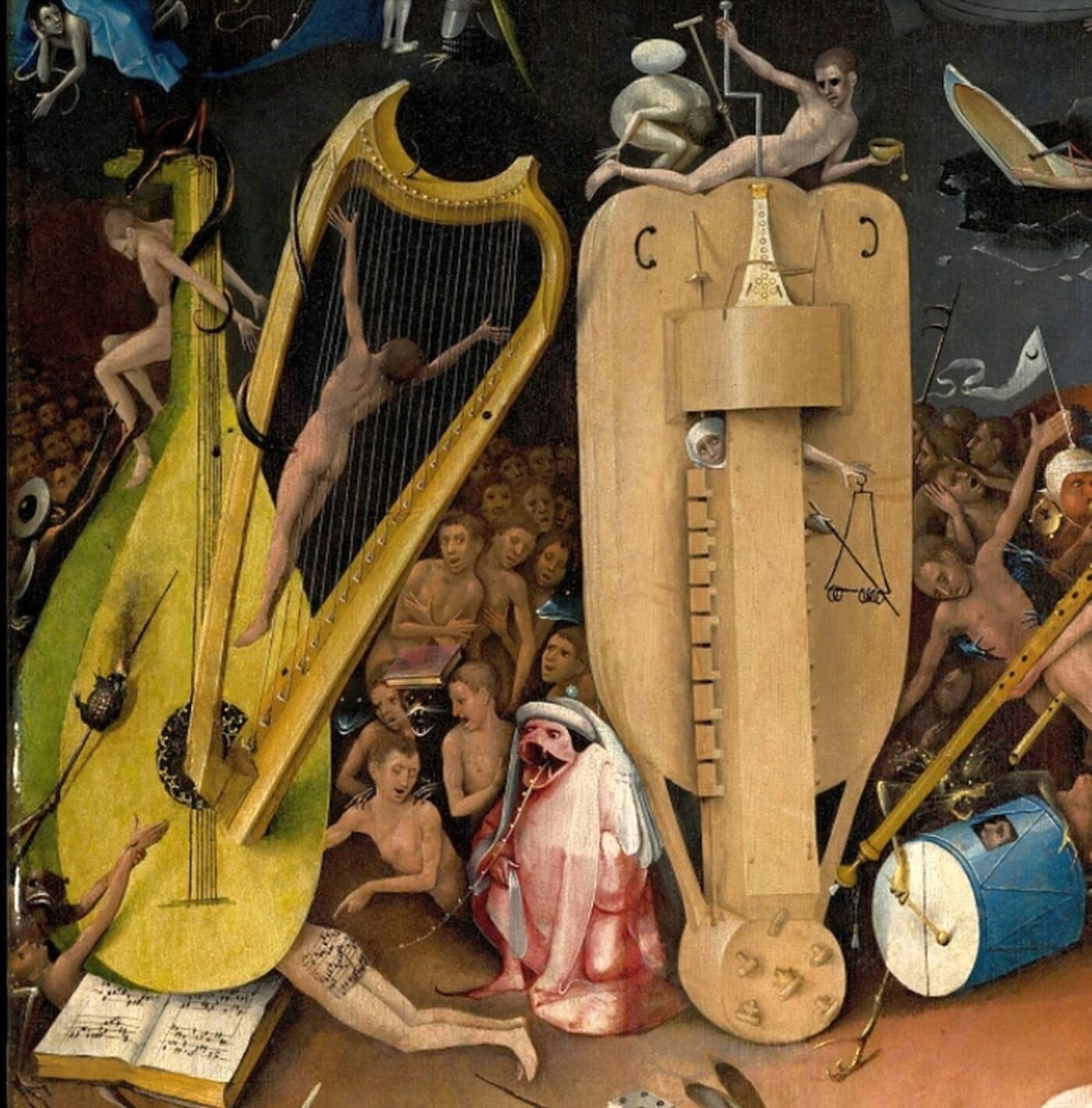 JF (laughter) It's pretty dark stuff. These things happen!
GC "Second Sight" has the repeated lyric of "kids at the bottom of the well," which reminded me of the baby Jessica news story from the late 1980s, about the eighteen-month-old who was trapped in a well in Midland, Texas for fifty-eight hours.
JF It's funny you say that, because I do have another song, in Spanish, about a girl falling in a well. That line in "Second Sight" actually refers to crying a well of tears: "catch them at the bottom of a well I cry." I haven't read a specific story about a kid falling into a well, but I guess it's in our collective unconscious. I was in Morocco recently and saw a TV show where a woman was shoved into a well, and it was very realistic and scary. That's rustic, rural television.
GC The recording that first drew me into your music was your version of the Christian folk song "Wondrous Love" from the A Diadem EP. A lot of your music is somehow spiritual or based on the Bible. What drew you to this song in particular?
JF Well, I'm not a real Bible expert. However, back when I did go to church, I did not like Sunday school. I would always sit with my dad and the adults instead, because I liked the hymns and the organ. The music is really what interested me, and I'm sure we sang that very song in our Methodist church, if not in my elementary school. We had a good public school music program and were exposed to a lot of songs there. I felt very connected to this hymn, so I arranged it and changed some of the lyrics and chords, the melody a bit too. "Wondrous Love" feels to me like a Shaker song, or almost Native American, at least in my imagination. Of course, I couldn't resist inserting some extra lyrics about women and animals… So, it feels like a hymn with a deeper origin than simply the Christian tradition.
Gary Canino is a musician and writer based in New York City.