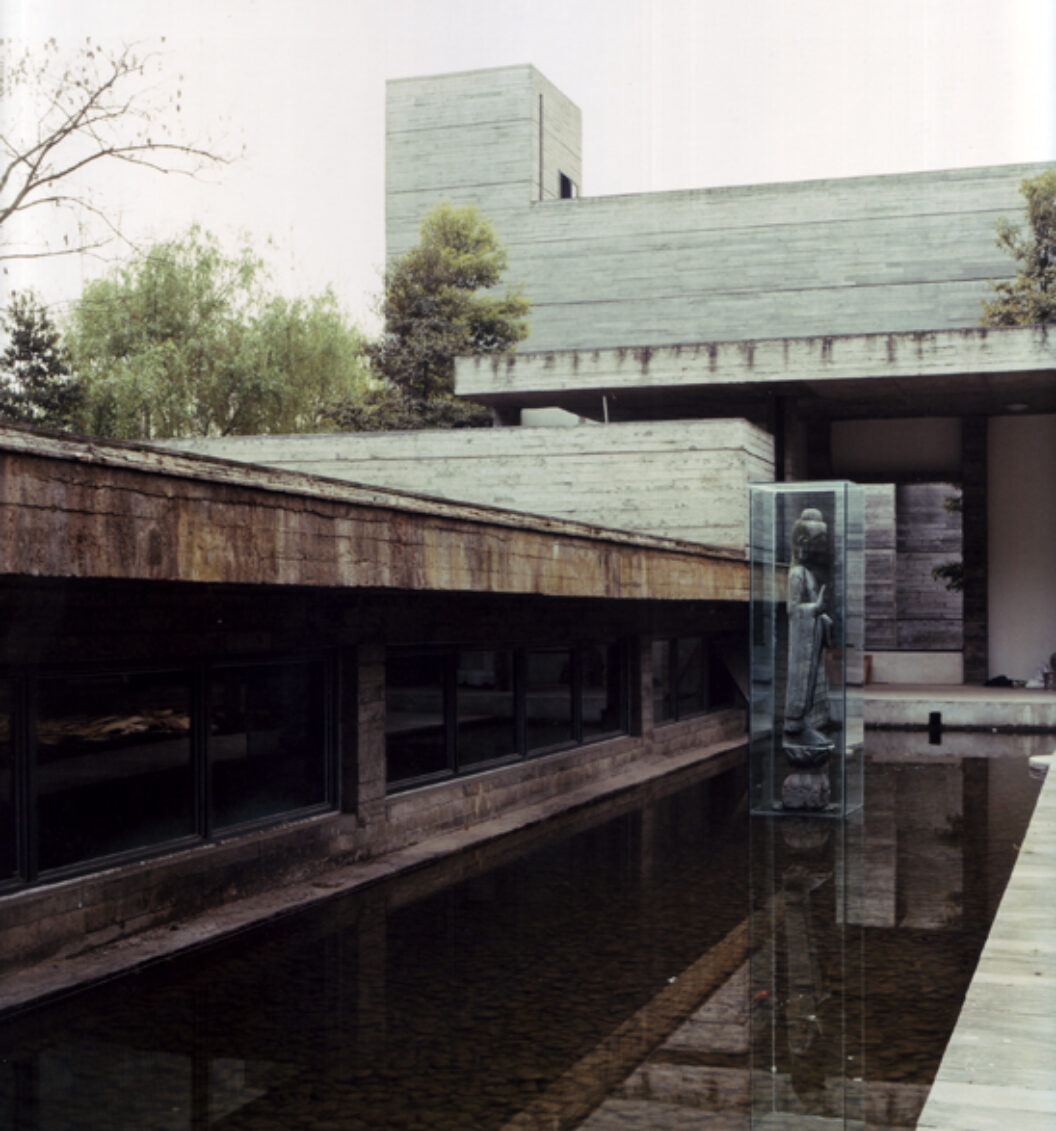 Just when we thought of Asia as fertile territory for the monumental interventions of a handful of star architects, Joseph Grima features a few projects that let us in on the true nature of the architecture shaping contemporary China, South Korea, and Japan. Although Grima's methodology, which he calls a "Polaroid of a changing continent," is fragmentary, the result is holistic. He is not concerned with a classification by way of style, but focuses on architecture's capacity to transform the urban condition through more subtle formal and spatial explorations. Could this be modernity without alterity, Occidentalism, or Orientalism?
Grima notes that in order to succeed Chinese architects play their Chinese as much as their international cards. After all, it's a profession that was only able to reestablish independent architectural firms in China in 1993, 34 years after Mao's revolution and its rupture with the past shut down all the pre-existing ones. While the attributes encapsulating the national character of their respective countries seem irrelevant to local architects, they are a determining force for foreign architects such as Herzog De Meuron or Rem Koolhaas, whose iconic buildings are meant to function as tautological signs within the city.
The smaller buildings being built throughout these three countries tell a more genuine story. Among the best work in Instant Asia is the magnificent Luyeyuan Stone Sculpture Art Museum in Sichuan province by Liu Jiakun, an architect who has authored several novels. The 10,000 square-foot museum is built in reinforced concrete, shale brick, pebble-blue stone, and glass. Equally engaging are the Moriyama Houses of Ryue Nishizawa. In these almost full-scale dollhouses, the buildings' materiality is challenged by the use of razor-thin steel walls and other devices to create a seamless flow between rooms and openings.
Optimistic without being hallucinatory, this precise menu of refined work by new practitioners points the way to a world that is not a depressing reflection of economic, geopolitical, and demographic trends but a place where the local and the universal together make up the public realm.
Carlos Brillembourg is BOMB's architecture editor. His firm is based in New York.
Instant Asia was published by Skira in 2008.
Originally published in
Featuring interviews with Claire Fontaine, Nayland Blake and Rachel Harrison, Roman Signer and Armin Senser, John Giorno, Kelly Reichardt and Gus Van Sant, Alan Vega and Matt McAuley and Brain McPeck, Richard Maxwell and John Kelsey, Chris Lipomi and Kathryn Andrews, and Peter Cole.