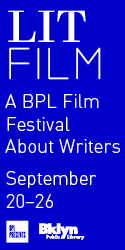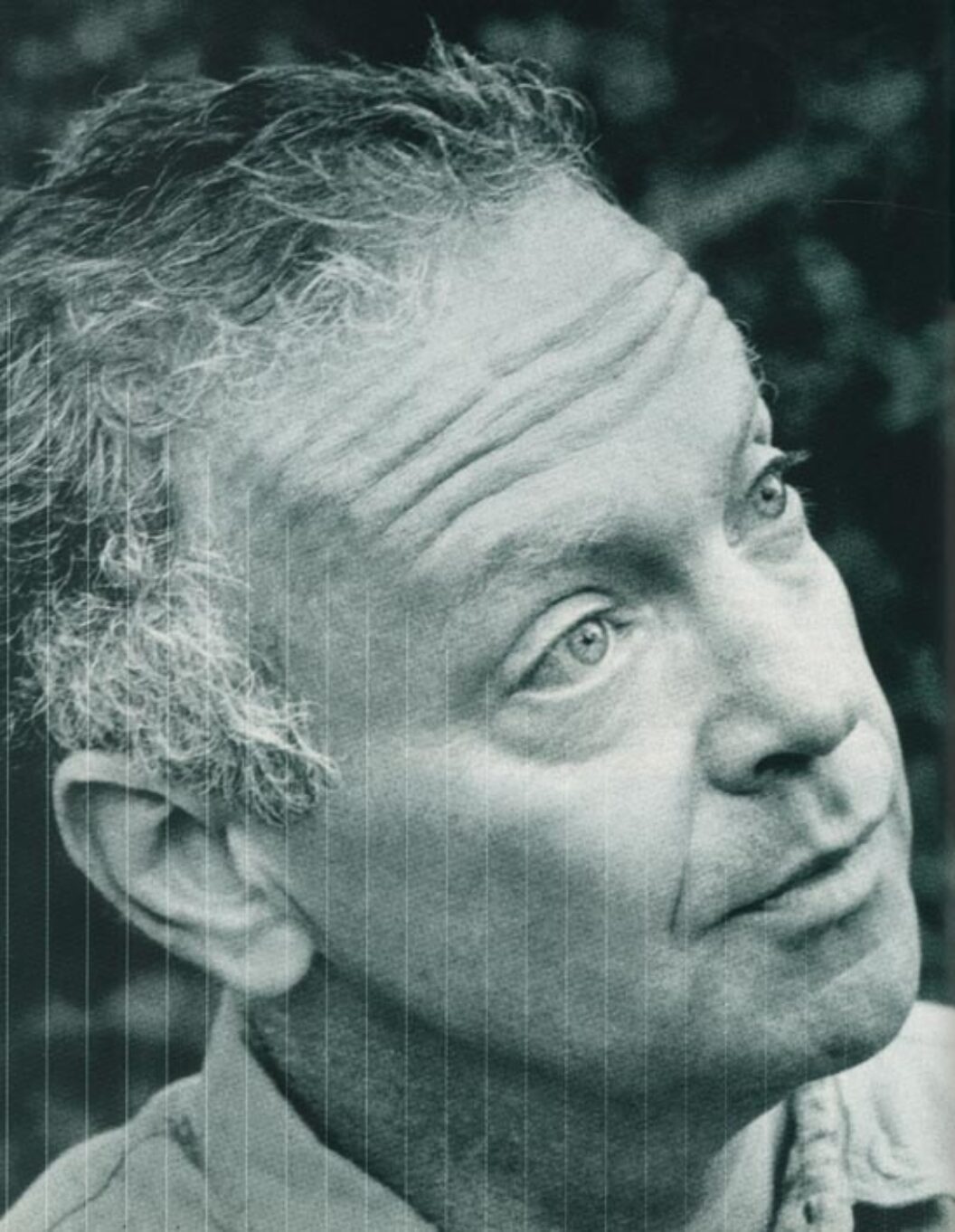 At the time of this interview, Joseph Chaikin, renowned actor and theater director, was directing a revival of Tennessee Williams's The Glass Menagerie at Yale Repertory Theatre in New Haven. Chaikin is best known as the founder of Open Theater, one of the most influential experimental theater groups in the United States. For nearly a decade Open Theater devoted itself to collaborative theatrical creations, producing 14 original works that dealt with essential problems of human existence; creation, death, growth, and change were just some of the vast subjects explored. Among the many honors Chaikin's work has received are the Vernon Rice Award for Outstanding Contribution to the American Theater, six Obie Awards, including the first Lifetime Achievement Award in 1977, the National Endowment for the Arts First Annual Distinguished Service to the American Theater Award, and the Edwin Booth Award.
Chaikin began making theater as a small child while convalescing from rheumatic fever. Living far away from home for extended periods in a hospice for children with heart conditions was traumatizing and also, as Chaikin says, boring. The theater Chaikin created to console himself during this difficult period was, as it would be during subsequent times of crisis, lifesaving.
Chaikin moved to New York in 1955, where he began training as an actor. He was a rising young star in 1962 when he was cast in the role of Galy Gay in the Living Theater's landmark production of Bertolt Brecht's Mann Ist Mann. In his 1972 book, The Presence of the Actor, Chaikin credits this role (in which a humble dockworker is transformed into a killing machine) for shattering his complacency as an actor, leading him to begin questioning everything. The business of making theater in America began to disgust him. What had up to this point been a career Chaikin now began to see as a calling. In an effort to explore new ways of making theater, he gathered together a few friends and began a series of workshops, open-ended laboratories in which games, movement exercises and improvisations were employed to "express the inexpressible." What were the expressive powers of the actor's body beyond language? How could the American actor escape the grip of naturalism on training and performance? As Chaikin described it, the impulse was "to get away from talking." Open Theater was born out of these workshops.
A key feature—and radical for the time—of the work of the Open Theater was the collaborative open-ended nature of its exploration. For the first two years of its existence, there were no Open Theater productions as such, just the occasional open rehearsal or workshop. The investigation of the actor as a totally expressive instrument—voice, body, movement, gesture—was another strikingly unique feature. And when Open Theater began to make shows, the creative process of the group was modeled more on the transformation of dance and music than on conventional theater practice. Open Theater's first major production was The Serpent, a full-length work based on Bible stories that toured the US, Europe and Israel in the late '60s and garnered many major awards. Terminal, a full-length play with text by Susan Yankowitz, grew out of an extended workshop on death and dying, and opened in France in 1969. The Mutation Show opened in 1971, to be followed by Nightwalk, an exploration of levels of sleep and awareness. Several writers, including Megan Terry, Jean Claude van Itallie and Sam Shepard contributed; it opened in New York in 1973, the last production of the Open Theater.
After disbanding the Open Theater in 1973, Chaikin continued to create theater pieces through his own workshops, but was also increasingly invited to perform in and direct larger-scale works.
In May 1984, in the middle of a heavy schedule of directing and performing, Chaikin underwent his third open heart surgery and suffered a severe stroke during the operation. The stroke left him severely aphasic. At first he was barely able to speak. As he described his feelings in a 1989 article in Hippocrates by Bernard Ohanian, Chaikin was "very very very … depressioned, depressing, depressed." But within a year after the stroke, the theater again offered Chaikin a way out: his own radio performance of a piece created for him by Sam Shepard, The War in Heaven . Other projects rapidly followed, a production of The Bald Soprano at the Cubiculo Theater; Struck Dumb , a collaboration with his Open Theater colleague, Jean Claude van Itallie, based on Itallie's interviews with Chaikin; and a theatrical production of The War in Heaven.
In the 15 years since the stroke, Chaikin has tirelessly worked to recover his ability to compose his thoughts into coherent speech, and the theater has provided the forum where he has wrestled with, through, and sometimes around words. His body of poststroke work, which, in addition to collaborations with van Itallie and Shepard, includes directing works by Susan Yankowitz, performances of works by Samuel Beckett, as well as the stagings of new plays and revivals, is a testimony to his undiminished appetite for creative work and for the lifesaving role of the theater in his life.
Yale Repertory Theatre, March 17, 1999
Present: Joseph Chaikin, Liz Diamond, Scott Robinson, and Yale Repertory Dramaturg Catherine Sheehy.
Liz Diamond What drew you to the theater as a child, and what continues to draw you?
Joseph Chaikin As a child, I wanted to be a fireman. As I grew older—from the radio—I became obsessed with theater. I am obsessed with theater still. I enjoy movies, but the stage is most important to me. When I first came to New York I studied acting with Nola Chilton, a very good coach. She had students from The Actors Studio, and was teaching Lee Strasberg's method. Naturalistic stuff. I had ideas of my own about theater. So I created a workshop with no specific name, that later became Open Theater. Very important to find a name. I worked for a year with actors exploring ideas about character and movement.
Then we went to Rome to work on our play The Serpent; it was exciting to be doing a Bible story. After The Serpent I began to think about another subject, a new focus. When I was a child I had cardiac problems from rheumatic fevers. Breathing was a problem. The idea of dying was near. So for the next project I focused on dying. We worked on improvisations and exercises. I often go for the comic first, then find the serious side. The casting was difficult, 14 people and some were not so good. They were fired and we organized the show around six actors and music. Our play was Terminal, by Susan Yankowitz. The Mutation Show came next. That was fun; it had real humor. The actors were inspired, amazing—Tina (Shepard) and Paul (Zimet). We performed around Europe and Israel. But I began having breathing problems and felt I was dying again. Dying as a child, then again. So I wanted to get to the next play quickly, Nightwalk, the last Open Theater play. We had had ten years of touring and traveling around Europe, America, and the Middle East. Gordon Rogoff once said ten years is a growth period, then things begin to decline. I did not want that to happen. I ended the Open Theater. I also had difficulty breathing again, a major problem with my heart valve. Recovery was very slow, endless, one year in bed.
After that, I wanted to work with Sam Shepard. We wrote four plays together, Tongues, Savage/Love, The War in Heaven and When the World Was Green (A Chef's Fable). And he is still my friend and colleague. I had met him years ago in New York. He was a waiter and I was an office temp. So we worked together and now Sam is almost finished with his new play, The Late Henry Moss, which I hope to direct. Another project was The Winter Project.
LD Yes, I saw that project at La Mama in New York in the early '80s—Tourists and Refugeesand the piece about open heart surgery, very good and very tough. Joseph, what led you to create the Open Theater? What did you see in theater that you thought you could change in the Open Theater?
JC I'm not crazy about naturalism on stage. An actor is an interpretive artist. They can take their talent further. I wanted them to stretch, be creative. Now, ironically, I am working on a naturalistic play, Tennessee Williams's Glass Menagerie, but it is so beautiful—such a beautiful play—that I am happy to work with it.
LD I know you have been inspired by Bertolt Brecht. Who else has inspired you as a theater artist?
JC Peter Brook was my teacher in London and in Paris. And (Jerzy) Grotowski. He was not as inspiring for me, but he had so many ideas. He focused on the religious, and while I'm not crazy about the subject, he was a wonderful man, a very smart guy.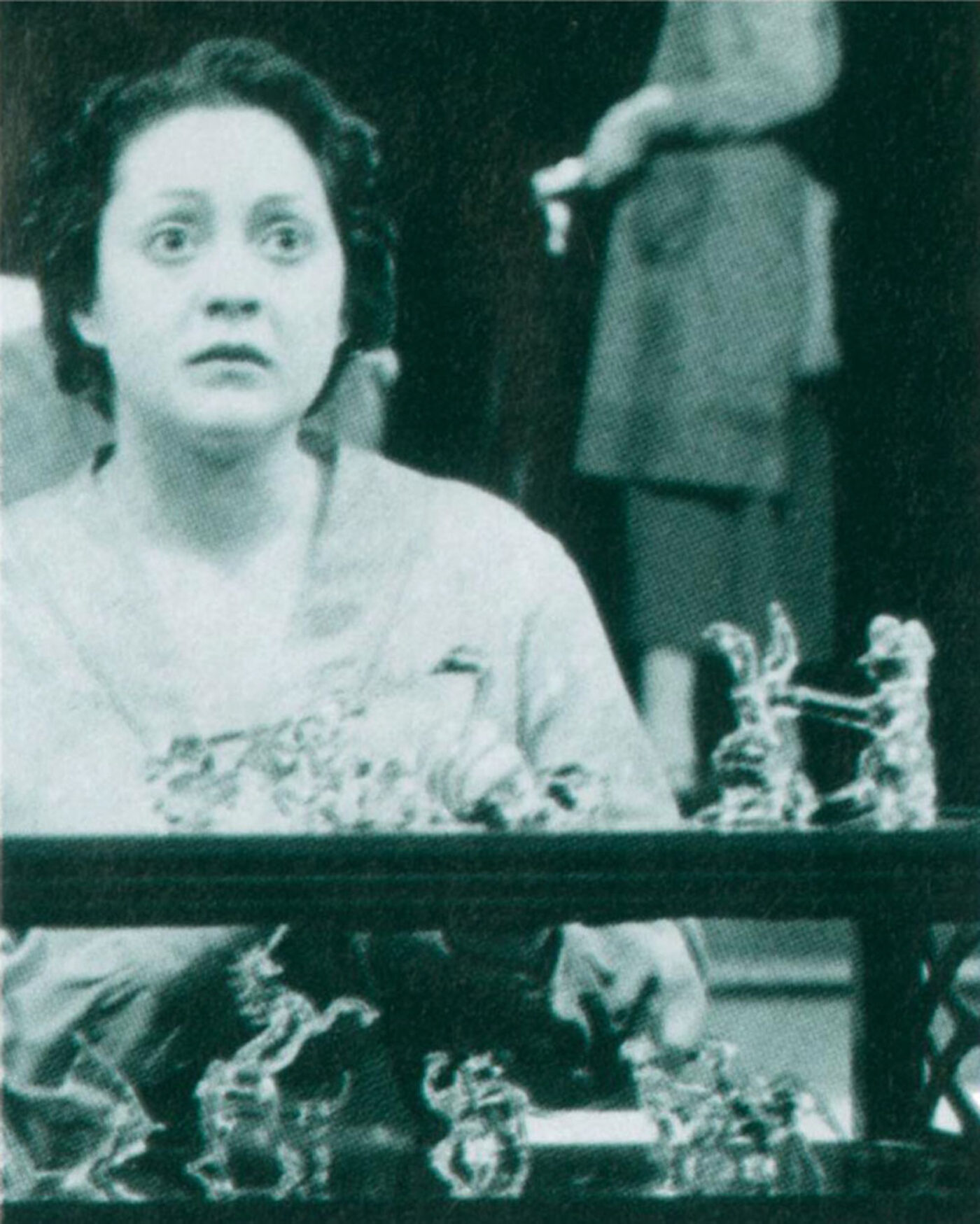 LD How different is it to make theater in the 1990s from what it was like to make it in the 1960s?
JC In Open Theater we were a workshop. We'd talk about ideas and then we'd work without talk, focused on voice, arms, legs, neck, and face-playing. And we tried many ideas, a wonderful group really.
LD So, with the Open Theater, you could explore an idea over a long period of time, but not necessarily with top talent at your disposal.
JC That's right.
LD Now you have the talent, but how about the time for exploration?
JC Open Theater had a big loft. Big. No money, just what it took for the loft. Every month we had a party and sold wine and beer, and raised enough to pay the rent. And we all worked, as waiters or in office jobs. The theater was our focus. It was wonderful.
LD And that's virtually impossible now for young people to do?
JC Yes. Yes.
Scott Robinson For anyone to do. Joe is working on a project now with a group of disabled people.
JC It's been very important to me.
SR But it's an endless search for space. And a lot of time has been taken up with fundraising. The entire schedule is based on when the grant money will come.
LD That's the difference between the '60s and the '90s. But you're nevertheless excited about the disabilities project—which I've heard you've been working on in various manifestations for a number of years?
Catherine Sheehy When they're working in those improvisational environments—for instance, we did the remounting of Terminal—Joe gives them homework—things to think about, stories to bring in—and the writers are involved in that. Then Joe and the writer and whoever else is helping to shape the play will decide what form the stories will take and their order.
LD Among the many projects you've directed, do you have a favorite?
JC I'm happy with The Glass Menagerie. I'm not crazy about naturalism, but the play is gorgeous.
LD Tennesse Williams, in his introduction to The Glass Menagerie, talks about how he's not interested in using projection, which he seemed to think was quite a revolutionary idea. The production I think of the most when I think of this play is Elia Kazan's. Is your production taking the play further into the realm of memory? Is it more expressionistic? How would you describe it?
CS We decided we wouldn't use slide projections. At this point the unconventional has become conventional, almost kitschy. When Joe talks to the actors, the Wingfield family members—Amanda, Laura and Tom—it is their memories that invade the play. The Gentleman Caller doesn't have that "Remember when?" quality. Joe's particularly interested in Amanda's stories of when she was a girl in the Blue Mountains: "My gentleman callers were sons of planters, all of them."
LD So it's not just Tom's memories? It's Amanda's and Laura's?
CS We've been exploring those. Joe's constantly asking them to think: When you were a girl … What's it like to be a girl in the South? To think about everything: your shoes, your father, the fact that he's gone—all that sort of thing. So there's this visceral connection. But I think where the poetry of the language meets Joe's poetry of staging is in the unconventional choices for the delivery of those memories, and the blocking. When you see the production, you'll find that each character has their own special space. For Laura, it's not just the menagerie, it's also the phonograph, the records her father left her. And Joe is asking the actors to really use that phonograph. It's placed in a very unconventional space for the stage, way up on stage left. Remember when Amanda tells the Gentleman Caller about her memory of being a girl? Joe wanted Laura Esterman, the actress who plays Amanda, to go behind the shed in her mind, to experience the wood on the back of the shed, what that reminds her of, the quality of life that's now gone.
LD In rehearsals for Menagerie, have you employed workshop techniques? Physical exercises?
JC No.
LD Why not?
JC In the two projects that I hope for the future, the Older project and Disabled, there is much improvisation—no writing, just workshops. But in The Glass Menagerie, what's most important are the words.
CS When Joe directs Menagerie, he'll tell the actors, "You know, I couldn't hear this word. It isn't clear for the audience." It's almost like notes in a score. It gets this great quality when they work on it and work on it and work on it.
JC It's lovely that way.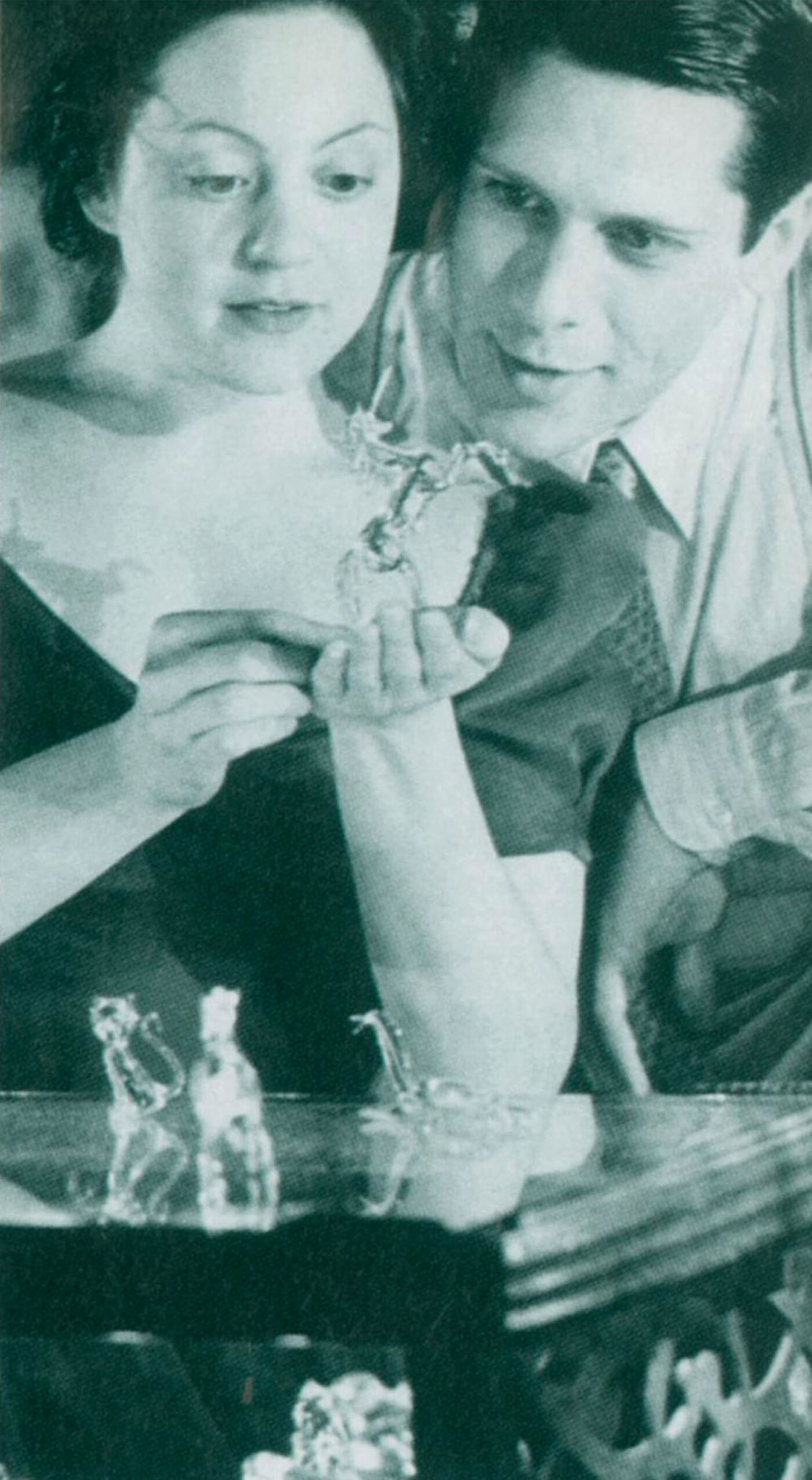 LD Every script is a score. I think the job is getting the actors to understand that.
JC Liz, do you enjoy directing?
LD What do I enjoy about directing? I think it's playing with language in space. I love poetic language, and I love hearing it in a voice, and I also love seeing it embodied in a person. The chance to take a text, a piece of theatrical poetry and find the staging for that interests me so much. That's one thing I felt when I first saw your work. I had no background in theater, I was just a kid, and I remember coming to La Mama to see this play about open heart surgery. Was it Gloria Foster?
JC Yes, she's wonderful.
LD I remember the bed she lay in, the way she moved around, the way you moved her bed around the space. I felt that you had found a three-dimensional equivalent for the internal life of their spirit, and that's exactly what I think directing is.
You've said you'd like to direct Macbeth or Medea. Why?
JC I do hope to direct both. Because they're not nice and kind. They're all fight and evils. It's fun. (laughter)
LD Are there special qualities that you want your actors to bring to the work?
JC I want those little Beckett things.
CS I think the physicality that Joe asks of his actors is contrary to an actor's instincts. The most successful interactions between Joe and actors happens when the actors are open to trying new things. Wayne Maugans, who plays Tom in The Glass Menagerie, has worked with Joe before on Sam Shepard's Chicago at the Public and on Adrienne Kennedy's A Movie Star has to Star in Black and White. Wayne and Joe understand each other and Wayne is really good at trying outlandish physical things which come so right when you see them in the context of the play.
LD Catherine, when you watch Joe work, does he show the actors physically what he wants or does he let them play?
CS First Joe says, "Can you change your voice? Can you show me some gestures?" Then he'll get up and show them, he's really good at that, and it's hard to be good at that. It's a combination. When Joe directs something he has this shorthand, he'll say, "It's too night club." Yesterday he gave an interesting note. He was in the house and the actors were all sitting around, and he said it was too much. He said that 95 percent would be okay, but it was 100 percent and it was too much.
LD Peter Brook says there comes a point in rehearsal where you have to tell the actors to cut 95 percent. It's great, but cut 95 percent. (laughter) Joe, what would you advise young actors as they begin their professional lives?
JC Jerzy Grotowski told me, "Discourage acting." I discourage acting. Because so many people are "About me! I can act on film! On the stage! Or anything!" I said, "Jerzy, what about someone who is really extraordinary?" And he said, "Still, discourage acting. And then maybe find someone in there (hands to heart, opening palms) to keep, to support."
LD Inside the actor?
JC Yes. Yes.
Originally published in
Featuring interviews with Robert Altman, Ida Applebroog, Chuck D, Alvaro Siza, Joseph Chaikin, Peter Campus, Robert Pinksky, and Maryse Conde.