Discover MFA Programs in Art and Writing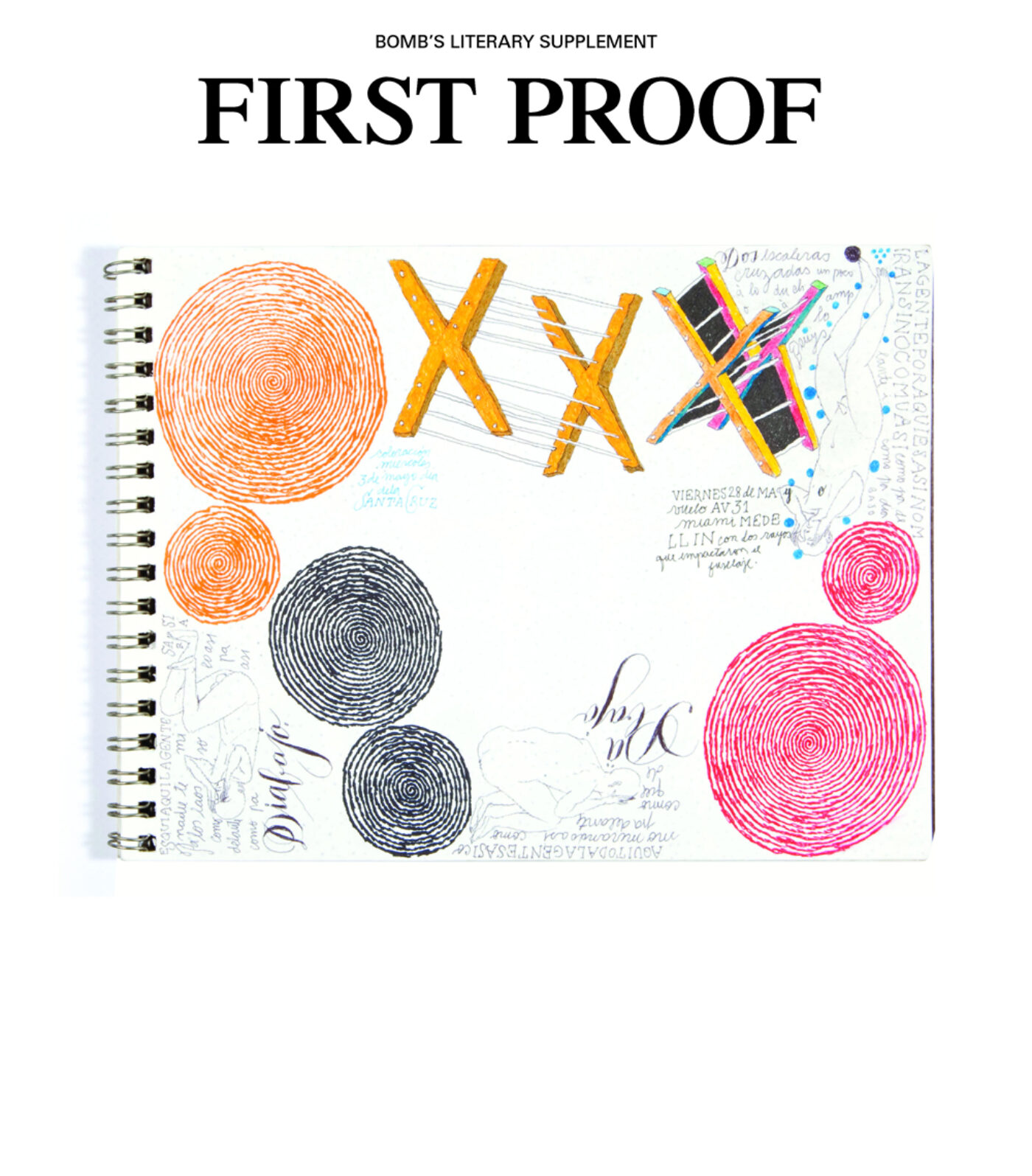 José Antonio Suárez Londoño does not email, does not use a cell phone, not even a fax machine, and is entirely indifferent to the art world's ups and downs. Once a week he goes to a print workshop in his native Medellín, where he prints his own etchings and teaches a weekly portrait drawing class. He is, however, among the most unanimously respected living artists in Colombia for having reinvented the role of drawing and representation in his country. Confined to the silent angles of his readings and devoted to the daily tracing of his drawings and etchings, Suárez Londoño behaves as if these were enough of a country for him. And indeed, for us, they constitute a continent of artistic wonders.
Suárez Londoño produces small-scale prints, drawings, and sketchbooks. His work's structural intimacy is tied to the need for his personal voice to register history with the detached, fractured tone of a neutral witness. Working in a nation where the very notion of intimacy has been historically upset by political violence and civic distress, Suárez Londoño's rigorous decision to restrict his artistic project to keeping visual diaries—which together form an autobiography made up of fragmented images—acquires epic dimensions.
Suárez Londoño's project started in the early 1990s. The writer Héctor Abad Faciolince wanted to write accompanying texts for the daily drawings that the artist was producing. Though the project never saw completion, Suárez Londoño kept making a drawing a day in sketchbooks, each containing 365 drawings full of minuscule hand-written notes documenting the vicissitudes of life and the pleasures and miseries of everyday things.
Following the example set by Francisco Goya's Caprichos and Desastres, Suárez Londoño's works keep track of the passage of time through an ordinary citizen's life, travels, readings, and encounters. He is among the most skillful and inspired printmakers in Latin America today; the history of printmaking in the region had not reached such heights since the works of the Mexican José Guadalupe Posada or the Brazilian Oswaldo Goeldi.
Uninterested in technical virtuosity or the medium's specificity, Suárez Londoño's project is the utopian one of autobiography through an ongoing and forever unfinished body of work. In that impossible autobiography, he builds an intimate locus of lines, shapes, colors, and inks—a refuge, perhaps, from the deadening noise of our most human planet.
—Luis Enrique Pérez Oramas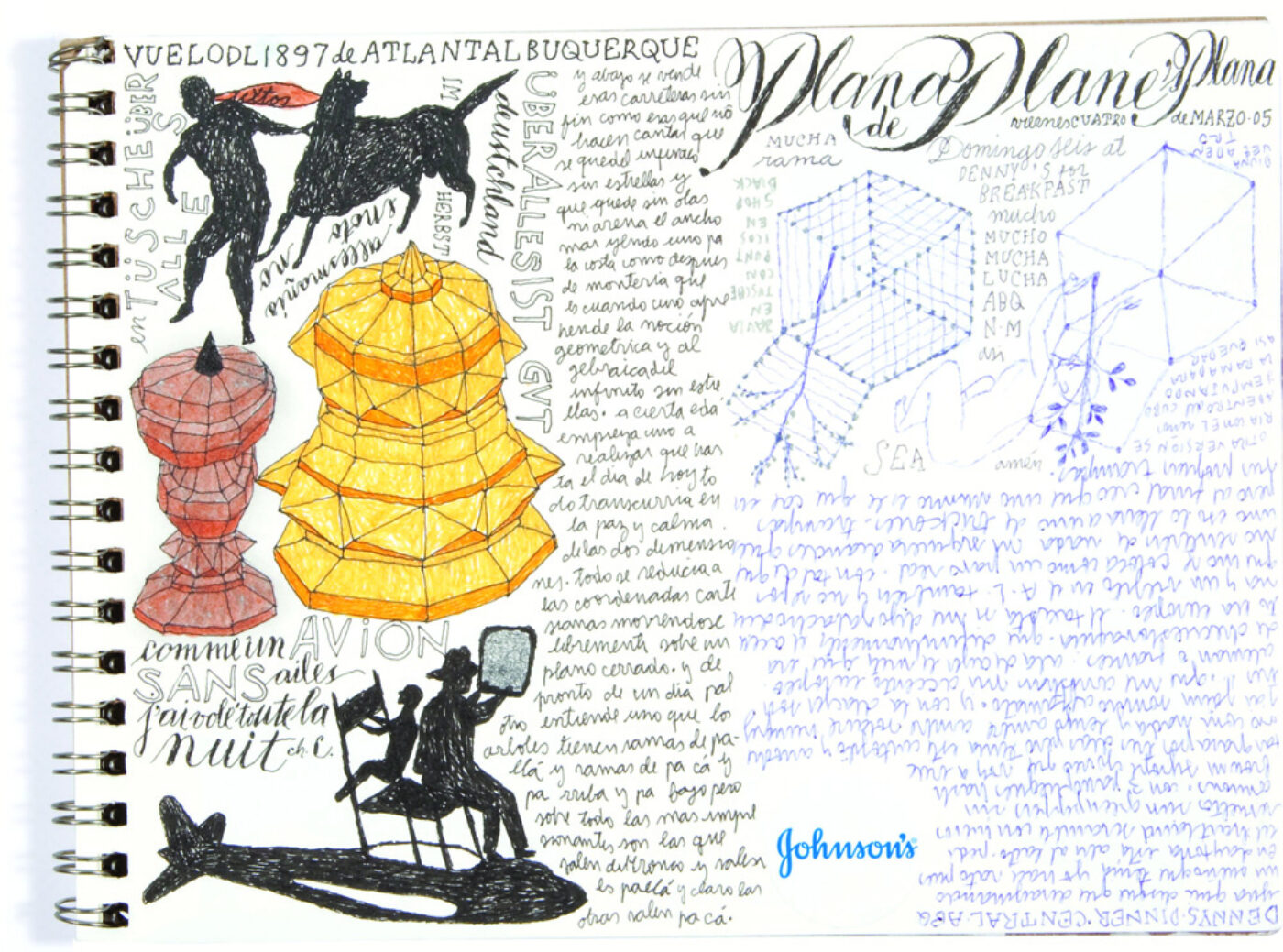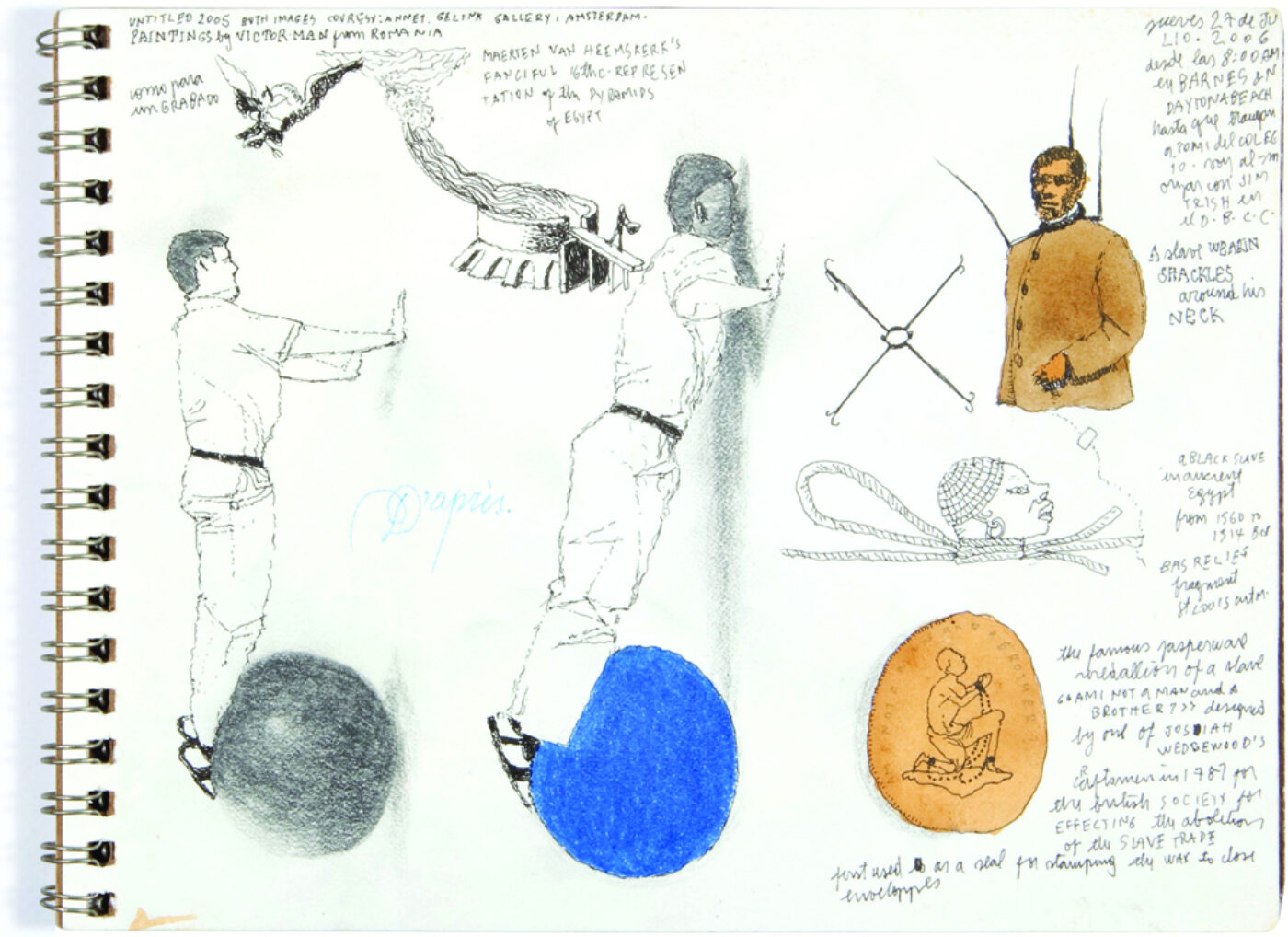 This issue of First Proof is sponsored in part by the Bertha and Isaac Liberman Foundation.
Originally published in
Featuring interviews with Antonio Caro and Victor Manuel Rodriquez, Ducle Gomez, Ana Teresa Torres and Carmen Boullosa, Evelio Rosero, Juan Gabriel Vasquez and Silvana Paternostro, Javier Tellez, Mario Galeano Toro and Marc Nasdor, Sergio Fajardo, and Carlos Cruz-Diez.