Dominican artist Jorge Pineda confronts us with an age-old question: How can artworks be made to speak the traumas of the downtrodden and oppressed without falling into cliché? 

Discover MFA Programs in Art and Writing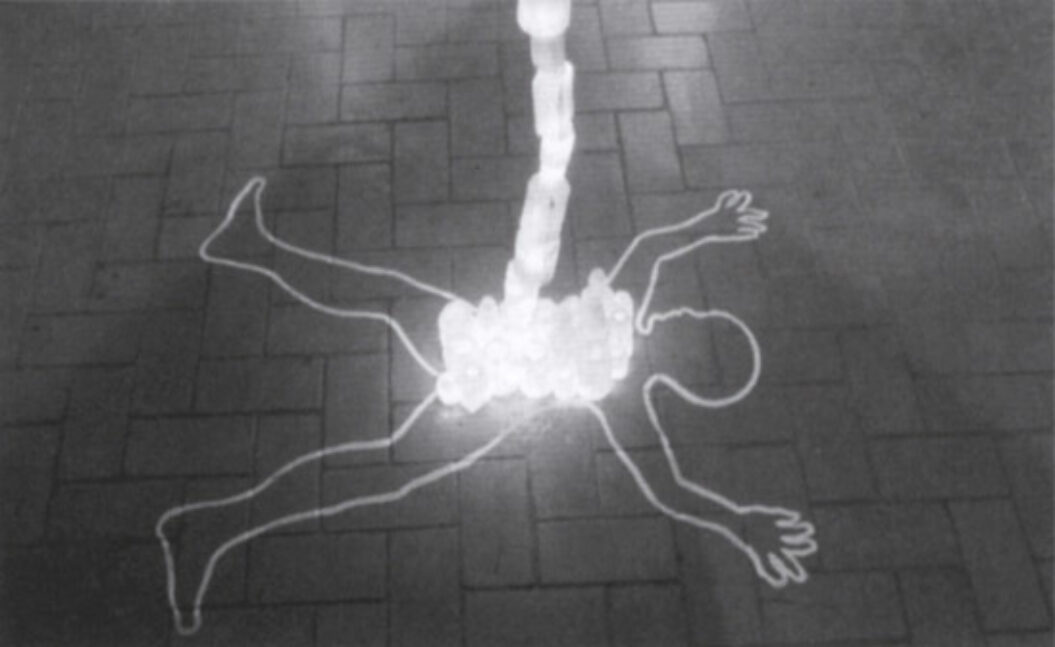 A little girl's naked doll, tattooed over and over with pornographic phrases men typically use to humiliate women. A cutout image of the baby Jesus cradled in a dilapidated shoe-shine box. A child mannequin half buried under a deliriously green carpet of artificial grass and living flowers.
Dominican artist Jorge Pineda confronts us with an age-old question: How can artworks be made to speak the traumas of the downtrodden and oppressed without falling into cliché? More difficult still, how can they do so without preempting the voices of those they claim to represent? For Pineda, the answer lies in exploring the relevance of such questions in societies as socially, economically, and politically distinct as the United States and the Dominican Republic. Pineda's installations and large-scale drawings focus on the catastrophic social effects in Latin America of the neoliberal economic "miracle" so heralded by the first world.
"Bestiaries" and zoomorphic nightmares. Strange trees pierced and truncated, plant versions of a martyred St. Sebastian, drawn in charcoal fabricated from their own burnt ashes—an ominous augury of their own ecological destruction. Drawings of grotesque figures ranging from the human to the animal to the plant world, whose deformities visually trace the physical and psychological shock of everyday life in the so-called third world.
Born in 1961, the year his country freed itself from the long and brutal Trujillo dictatorship only to enter another two decades of political and social instability, Pineda is part of a generation that came of age under neoliberalism in the wake of military dictatorships, the collapse of real socialism, and the exponential growth of the culture industry. His work tracks the local, even intimate histories of Latin American societies that have experienced modernity only as a simulacrum and that have been forcibly launched into "postmodernity" without fully developing the social cohesion or the modern political culture necessary to carry them safely through its vagaries.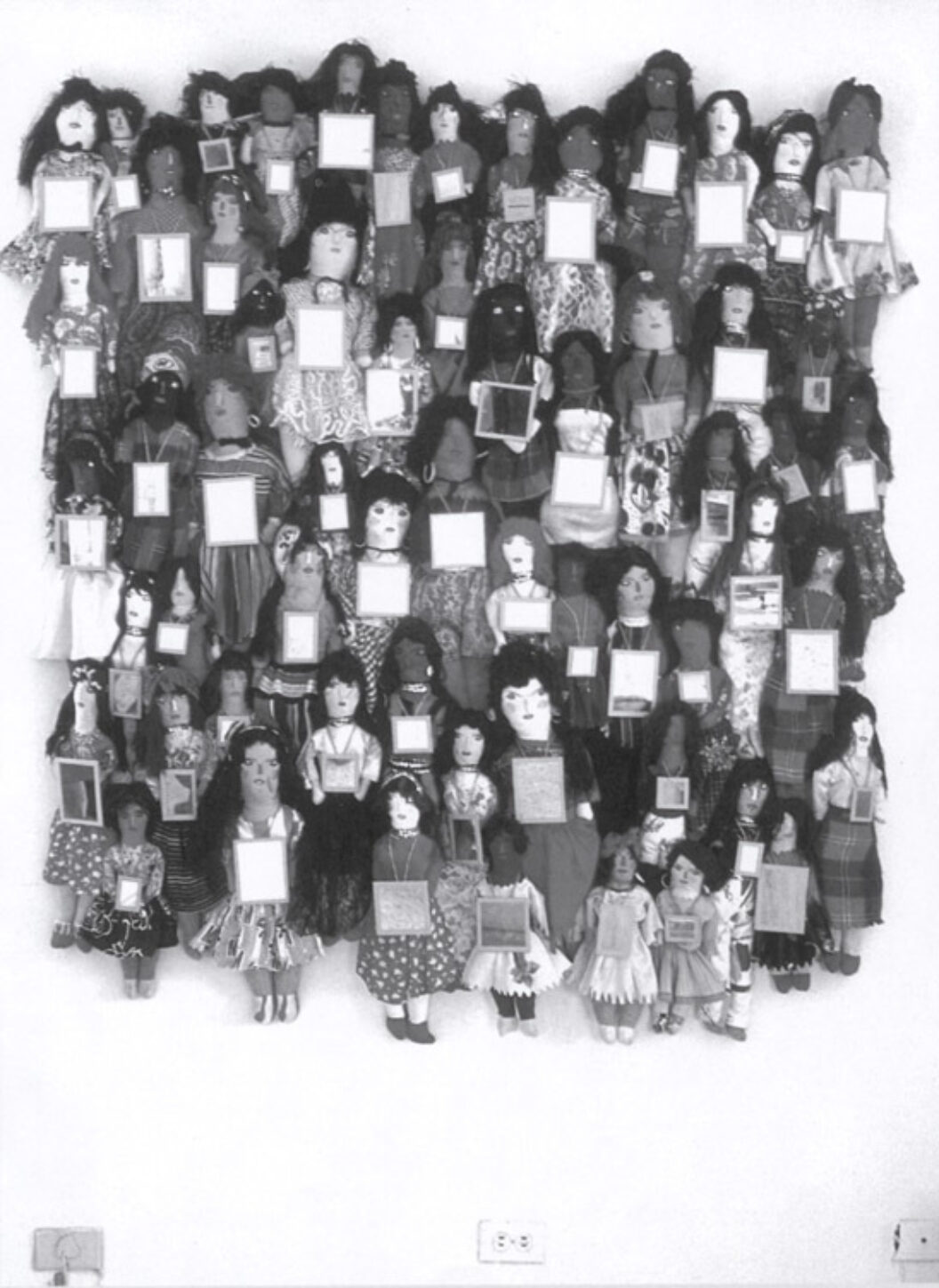 A row of rag dolls pinioned to a wall, their eyes blinded by duct tape, above their own torn panties dropped below. Jars filled with tiny doll fetuses and body parts floating in "formaldehyde" line shelves alongside forlorn teddy bears. Underfoot, painted outlines of helpless figures falling through space, some with candles in their swollen bellies, one with a glowing umbilical cord made of plastic bottles.

By arranging humble readymade objects so as to elicit their metaphoric power, Pineda materializes what anthropologist Néstor García Canclini has termed "modernity without modernization." Such everyday objects serve as intermediaries between artist and audience, promoting a dialogue concerning society's most marginalized: street children, poor women, exiles, the hungry, the homeless. Pineda favors objects whose familiarity in Latin America is matched only by their rareness in our own. The shoe-shine box is a case in point. From Santo Domingo to Managua to Mexico City to Rio de Janeiro, it is the tool of millions of destitute boys trying to earn a living. What for audiences in the US might be an object of nostalgia reads for audiences elsewhere as a sign of desperation—but also of the small hopes of impoverished people.
Robin Greeley is assistant professor of art history at the University of Connecticut.
Originally published in
Featuring interviews with Christopher Cozier, Carlos Garaicoa, Maria Elena Gonzalez, Antonio Benitez-Rojo, Zee Edgell, Wilson Harris, Eddie Bobe, Marc Ribot, and Orlando "Maraca" Valle