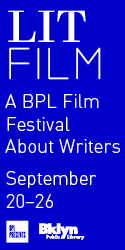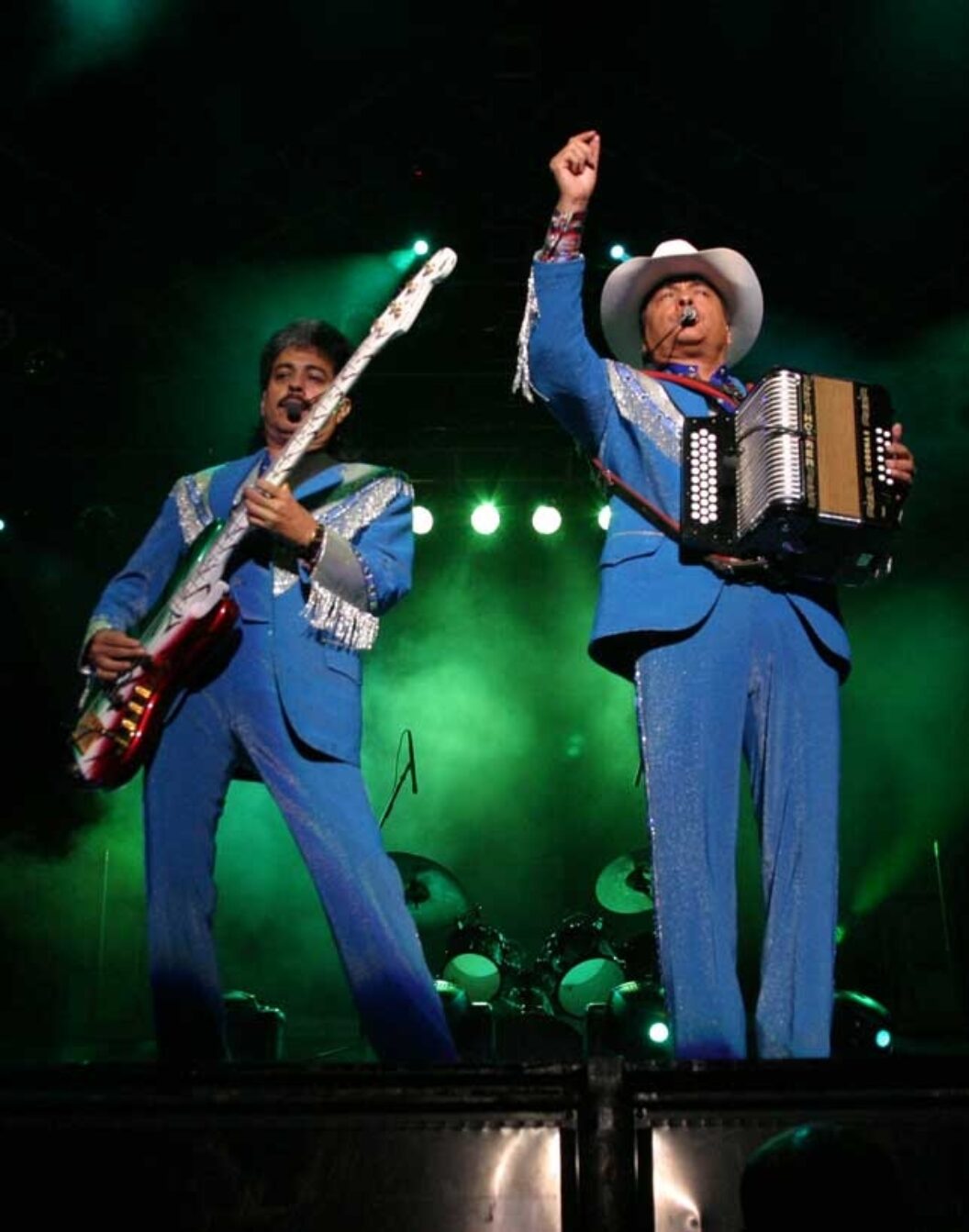 Nearly four decades ago, a group of teenage musicians from the Mexican coastal state of Sinaloa crossed the US/Mexico border to play a concert in San Jose, California. They never left, and now the three Hernandez brothers, Jorge, Raul, and Hernan, and their cousin Oscar Lara, better known as Los Tigres del Norte, are the most beloved voices of migrant Mexico.
They have been dubbed los ídolos del pueblo, the idols of the people, and with good reason. Since releasing their first single, "Contrabando y Traición," back in 1971, they have done more than any other artist on either side of the line to give voice to the multiple worlds of the Latino immigrant. Over the course of 32 albums, a slew of low-budget border action films, and a non-stop touring schedule that takes them everywhere from Kansas to San Salvador, they've gone from being just another corrido-belting norteño band to being the ultimate corrido-belting norteño band: top-grossing, Grammy-winning musicians and entertainers as much as heroic representatives of a community. Their latest release, Historias de Contar, was just honored with a 2006 Latin Grammy for best norteño album.
Los Tigres don't just sing about their audience, though—they embody their triumphs and struggles, whether those of the undocumented laborer or the monolingual parent with bilingual suburban children, the prosperous money-wiring immigrant or the vanquished farm worker who gives up on his American dream to get back to his Mexican family. Yet in true pop-activist style, Los Tigres' new school people's music goes beyond concerts and CDs. In 2000, they created the Los Tigres del Norte Foundation at UCLA—which includes a massive digital archive of border music—and this past March, as they've done countless times before, they hit the streets to add their voices to the millions-strong pro-immigrant rallies.
In August, I spoke by telephone with the band's lead vocalist, Jorge Hernandez, while the group was at work on a new album at a San Jose studio.
Jorge Hernandez Hello, Josh?
Josh Kun Hi, Jorge.
JH ¿Cómo estas? ¿Quieres que hablamos en español o inglés? Should we do this in Spanish or English?
JK A mí no me importa. Whichever you like. We can start in English and then switch back and forth. How's that?
JH Sí, claro, suena bien. Pero a ver si me entiendes en inglés! (laughter)
JK Bueno, entonces, tell me about where you grew up.
JH It's a little town that I come from, Rosa Morada, in the state of Sinaloa, really only about 100 houses or so. But the people are very nice with a lot of love to give. All of the brothers, we were all born there. I lived there until I was 13, and then I started to go out to the closest big city, Mocorito. It's all an agricultural area and everybody knows each other and helps each other out. Eventually we started going to cities like Guamúchil to the northwest, and of course the biggest city we'd go to is the capital city, Culiacán, about an hour and a half away.
JK I know you didn't stay in Sinaloa very long. What made you want to leave?
JH After playing music on our little ranch, I played in another town, Los Mochis, also in Sinaloa, just north of where I was born. I never thought I would come to the United States. But I had family who were living up at the border, in Mexicali, in Baja, California. So we eventually moved up to Mexicali to start playing our music in nightclubs and restaurants. We were just teenagers. We got invited by the US government to do a concert for prisoners up in Soledad, in Northern California. It's a big prison and at that time there were a lot of Mexicans there.
JK How did they know about you?
JH From the talent booker in Mexicali. An actor and singer we'd met there named Tito Guízar had invited us to play with him at previous shows, and then we were all invited to play at Soledad. Then Tito couldn't make it, but we decided to go anyway. I was 16. We were kids and we were performing at a prison! We came on a permit for 90 days and then we stayed. We made friends with people up here and started hanging out in the places where all the Mexican people would get together.
JK Your band's name comes from that experience at the border checkpoint, right?
JH Yeah, we were waiting to cross and we had convinced a couple in line with us to act as our parents. We told the customs agent we were a band but we didn't have a name. He said that in the US they'd call a group of kids "little tigers." We thought, Well, okay. So we became the tigers of the north.
JK It's an incredible story. You were a 16-year-old boy from a small ranch in Sinaloa, playing in a band that got its name at the border crossing, you do a show in a prison in Northern California, and then decide not to go back home. What was your family's reaction? Did they support you?
JH My mother was happy about it, but my father wasn't. He didn't like that we were musicians. He wanted us to be working for him in the fields on the family ranch. But after we started working more, we would send him letters from San Jose, since there were no phones on the ranch. We'd tell him how things were going and eventually he wrote to tell us he was happy for us. He was a serious man and we were always kind of scared of him. We knew he was concerned when we left. I mean, we were so young. It was no different from how any father would be with his sons in that situation.
JK When you played that concert at Soledad, what did you think? I imagine you had never been in a prison.
JH I remember the guards checked our instruments—accordions, a bajo sexto—and kept their eye on us. We were nervous, but very happy to be in the US, and especially happy to be able to play some Mexican folkloric songs to the Mexican prisoners. Besides our band, there were dancers and mariachis. It felt like home—so much of Mexico was right there. But I was scared. I remember it still. Seeing all those faces—the prisoners, but also the guards. It was our first time playing for people in the United States and the first time getting an impression of how they would react to our music. I learned a lot from that performance.
JK This story is a good example of how much Mexican music has changed over the last century. Was there a moment when you realized that your music meant something outside of Mexico, that it belonged to a larger transfrontera, or cross-border, world?
JH At that time, we tried to choose songs that really meant something to the prisoners. I wanted to make sure that what I sang was exactly what I wanted them to hear: songs about Mexico such as "Cielito Lindo" or "Viva Mexico." Since then, my experience is still that we play songs to communicate with people, whether they are in Mexico or in the US or wherever. They're stories for real people. We've played serenatas in restaurants—how do you say that in English? Ballads?
JK Sure, or serenades.
JH Yes. When somebody wanted to impress their girlfriend, they'd contract me to sing a love song—about horses, about Gavino Barerra, the legendary man known for being a Casanova. When I was a little kid, people always asked me for those songs. But after being in this country and seeing the way people express themselves, I learned more and more that to communicate with them it would have to be through stories. I would need to understand their problems and sing about them. It was almost sociological—understanding the audience's public behavior, their families, the way they act at home, the way kids behave with their parents, and how the next generation approaches their heritage. I learned how to put together songs for them. Not only for them to like, but also to want to go out and buy! (laughter) I'm still learning how to do both of those things at the same time, but mostly I'm learning how to communicate with their worlds.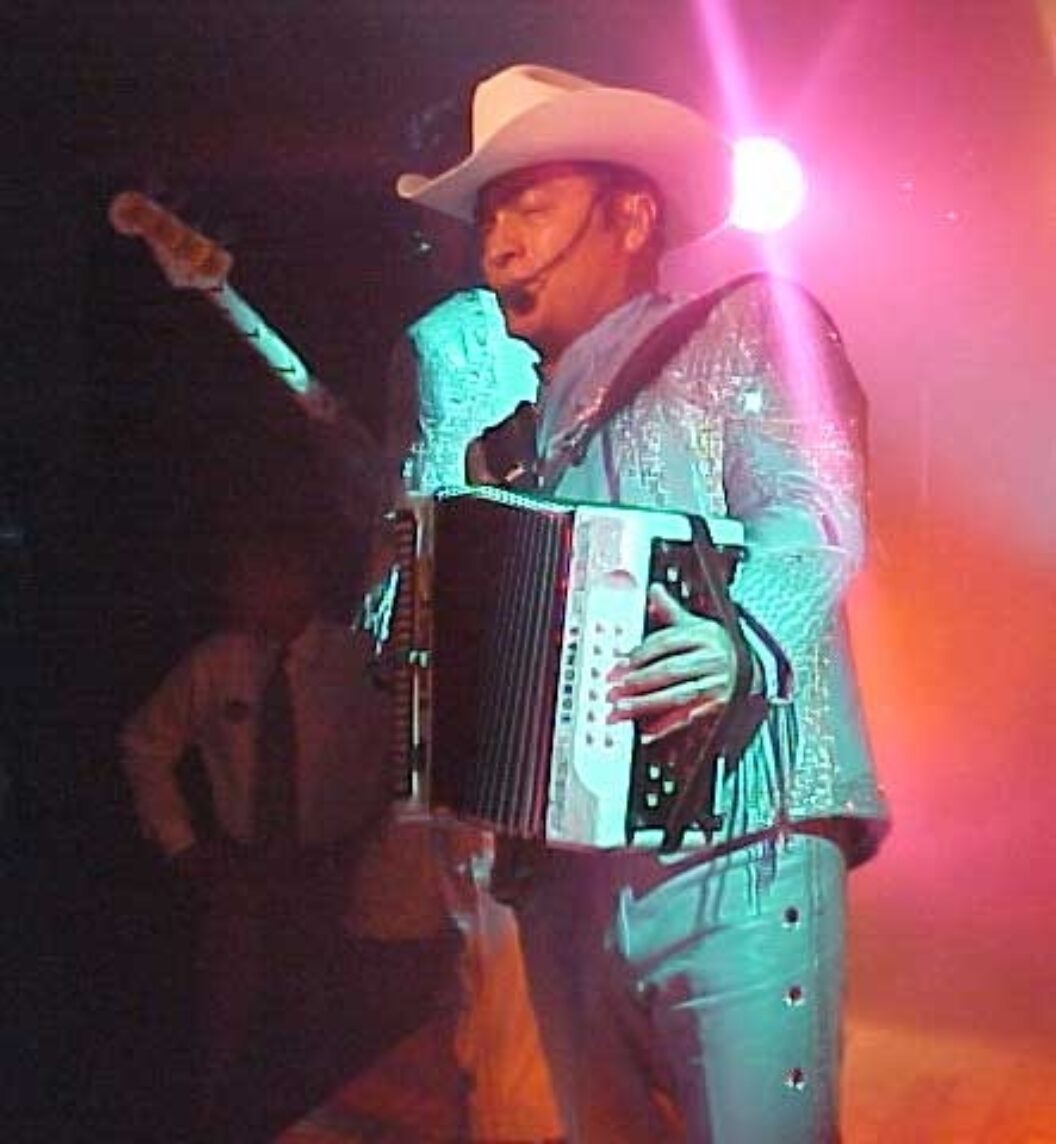 JK Your approach to making music goes far beyond anything like entertainment. As you say, it's sociological. Your music embodies an entire community, an entire way of being.
JH Yes, that's right. I try to pick songs that tell of people's real lives. None of our songs are fictitious. We ourselves have very similar stories to so many in our audience—we are immigrants, we crossed the border, we left family behind, we experienced conflicts within our own families, we struggle for success here in the United States. When we sing, we are relating to that song personally, if not through our own experiences, then those of a cousin or a friend. The songs have to be almost like a movie or a telenovela or a play, with characters who are real, who make mistakes.
JK So let's rewind. You're in San Jose, you're still a teenager, and for the first song you record, you choose "Contrabando y Traición," a song that would not only make you famous, but would become a historical turning point, essentially establishing the narco-corrido as a popular commercial genre. It's a love story, but people have mostly interpreted it as a drug story. How did it come about?
JH That song was a gift. I'd heard about some guy in LA who supposedly had this great song. An executive from Fama Records took me down to a restaurant where this guy was playing with a mariachi group so I could meet him and talk about the song. The composer, Angel Gonzalez (from Basuchi Chihuahua), sang it for us, and I said, "You know what, maybe I can do this one." Angel handed us the lyrics and said, "This song is yours. You can record it and maybe one day have a hit!"
JK Little did he know.
JH That's right. That song has an even stranger history too, because I sang it alone, without my brother. Usually we sang in dueto, but that day we had a fight and he left the studio, and I did it alone. When I finally got the tuning right, our producer, Arturo Walter, said, "George, this is going to be a hit." I didn't know what a "hit" was. I thought he was going to hit me! I'd met Arturo when I first came to the US. He didn't speak any Spanish. He was from Manchester, England, and we became friends. I taught him Spanish and he taught me English. He was the one who first recorded us. He taught me how to approach music and how to make recordings better. I learned so much from him—how to behave in this country because we didn't know the language too well (laughter), how to explore different directions. Arturo used to sell records at the flea market in San Jose, and he took our recording of "Contrabando" down there and played it for people, and they started buying it. I felt bad that it was just my own voice, so we went back and my brother added his voice to it.
JK That song became the first big commercial narco-corrido, a genre of the traditional Mexican corrido that 30 years later continues to have its fair share of controversy. Did you anticipate this? What's your take on the role of narco-corridos in Mexican music?
JH Pues, es un … it's for the new times. Look, we do corridos, we do stories, we do drama, we do political songs, we do love songs. The Mexican corrido has been around for years and years as a tradition dating from before the Mexican Revolution. It was how they promoted current events in the towns, political or social, and that's also what we sing about. When we recorded "Contrabando" we had no idea how much the story would resonate with people, how much people would relate to it. It's a love story above everything else: Emilio and Camelia love each other, they do what they did—the drugs and the murder—but the real drama is the love story when Emilio tells Camelia, You know what, I don't want you anymore. And Camelia says, Wait a minute—if you are not with me, you will not be with anyone. So she kills him. We've kept doing good stories, not drug stories, just good ones, like "La Banda del Carro Rojo," "El Tahur," "Muerte y el Soplón." Sure, we do what the young people call narco-corridos, but only because they are stories that people relate to, with good characters. Our position has always been that we tell the stories of what happens in the real world so that people can have outlets in song and won't act that way in real life.
"La Banda del Carro Rojo," for example, is a song inspired by organized crime and drug trafficking in the '70s that ends with almost everybody dying in a shootout. In "Contrabando," Emilio ends up in jail and later dead. It's a lesson. People get the idea of what is going on in society. Some younger bands invent fictions and exaggerate things. They use very bad language. I mean, you hear them, and, wow. We sing songs about real things and we don't use, as we say in Spanish, antisonantes. Once, when we went to Spain, they called us "the new expression of the narco-corrido." That got me a bit upset. We do stories, corridos, and that's really it.
JK You've lived in San Jose for so long, but would you say that the border still plays a major role in your musical life?
JH It's one of the most important issues for me. I have been singing songs for undocumented people, for people who cross the border illegally—and legally—for a long time. Our role is to sing about this reality, about how many undocumented people there are in this country who have been living here as part of society, who are good people. Almost every song we've ever recorded has something to do with the border. People who come to work in the US and have been in this country for years identify so strongly with the group because we sing about their lives. They make us who we are. I'd like to think that what we give back to them is hope and happiness. When they come to see us live, I can tell just how much identification there is between our group and the people. It makes me happy when they request songs like "Vivan Los Mojados," the first recording that I did for them. I recorded that song in 1973–74, and what I sing about is all of the Latino immigrants who come to the US.
JK What's the biggest change you've noticed between playing for people in the '70s and now, in 2006?
JH There's a big difference. Back then, it was so much harder to spread the word. Mexican radio stations were not all over the place like they are now. Every bit of promotion we did then was by hand. We'd do it city by city. Now, in the age of technology, communication has gotten simpler. The timeframe from recording to distribution is so short. People know everything about you in one second. And the Mexican industry has changed too. Back then one hit could last you five years. Now it lasts you maybe six months.
JK Plus, I imagine that back then if you played a show in, say, Kansas, you'd have a few hundred people?
JH (laughter) It was very small.
JK But now if you play Kansas, you get—
JH Oh, sure, six or seven thousand people. There are many more Mexicans now in the United States, and those people also know more about music, about the movement of regional Mexican music. They've brought it with them; everyone is more informed.
JK Can I ask you about a specific song, one that I actually use when I teach about the border?
JH Of course.
JK "Mis Dos Patrias." What inspired that song? It begins with a naturalization ceremony, and then you sing about being able to become a US citizen without abandoning your Mexicanness—that you're still as Mexican as pulque and nopal.
JH Yes, yes. You know, before, in Mexico, they wouldn't allow you to have dual citizenship. One day my brothers and I were talking about this with a person from the Mexican government. We were flying into the US with him, and he told us that soon the law would change and you could have two citizenships. A week later, we were in Salt Lake City, Utah, and we met up with the composer Enríque Valencia in our hotel. I told him an idea for a song about having dos patrias. Seven months later, he gave us the song. Some Mexican people are surprised—they still don't know about the law and think if you become American you have to give up your Mexican citizenship.
JK I always thought the song was about Proposition 187, about undocumented immigrants who become citizens when they learn that their health and education benefits are at risk.
JH Actually, the song came out right at the same time that Proposition 187 was supported by our then governor, Pete Wilson. Everything fell into place, so it quickly became about that as well. People hear their identity in that song.
JK Your attention to these kinds of political developments has always been a part of what you do, including the recent events about national immigration reform this past March. You guys showed up to be a part of the immigrant rights march in Los Angeles and ended up playing a few songs, totally impromptu. What made you want to be a part of that march?
JH That's our audience, that's the community we come from and who we give our music to. We decided to help out. When we arrived—wow. The plan was to show up and march a little. We had no idea how enormous it would be, or how strong the response to us being there would be. People started making requests; some had even written names of our songs on their posters. I started singing and soon all the protesters and the band were all singing the same songs. It was something really special and important for everybody there. Hopefully something positive will come from all of this.
JK I know you have to head back into the studio for a meeting with your brothers. We're okay on time?
JH I'm fine. If they need me they'll come and get me. Let's keep talking.
JK Good, because I want to ask about the Los Tigres approach to fashion and style. Over the years, your album covers have shown you in a variety of different styles, but mainly you go between looking very rural, very rancho, and looking more urban, slick, in leather jackets. Do you think a lot about your image?
JH Yeah, we always pay attention to the way we dress in public. For each record, we think about which clothes we'll wear and how we will present the group. It depends on the kinds of songs—if they are more rural or more urban. You also have to pay attention to the world around you—we don't want to look out of style to our audience.
JK Could you give me an example?
JH Sure. When Michael Jackson did "Beat It," he had those fancy clothes. So you had to dress up. One hit moved everybody. We were influenced by the way he dressed and so we tried to dress more like he did. But sometimes we dress rural. We always know what's going on in the fields, how people are dressing after work, all of that. Lately, though, on the last few records, we've dressed in coats and ties and nice shirts with decorations. We have been trying to give a very good impression, setting a good example for other Mexican groups, like we have the courtesy, the obligation to be nicely dressed.
In the beginning, it was hard for a lot of people to believe in this kind of music. The radio stations didn't want to play it. Los Tigres, we made our name from working and working, not from airplay. Stations thought of our music as cantina music, music from bars. They looked down on us. But we kept fighting to get it out there. We didn't have a promoter, so we did it ourselves. We wanted the music to be respected. We have always made sure to take care of things ourselves, starting with how we look, what kind of impression we give.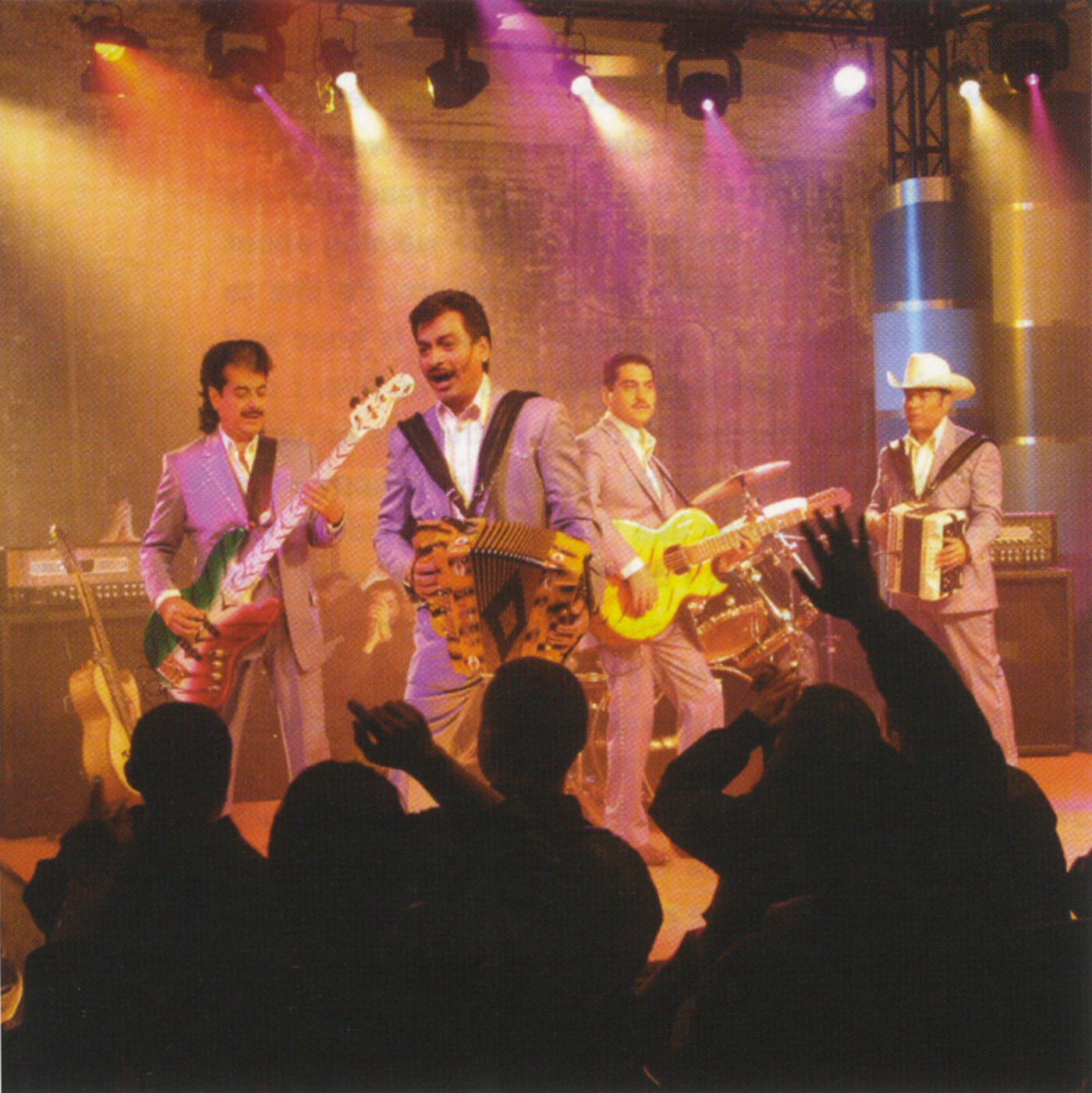 JK Because your music is part of a cultural circuit north and south of the border, in terms of identity, do you think of yourself as Mexican? Mexican-American? Chicano? American?
JH To be honest with you, I feel that I am from all over the world. Sometimes I feel American because now I live in this country and the US has given me a lot. But in Mexico, that's my heritage, that's where my family is, and I will always be proud of being a Mexican. But I also have a lot of love for the Central American countries. I know that I was born in Mexico and I know that I live here now, but I have a lot of feelings for many countries.
JK Where is home for you?
JH That's a more difficult question to answer. Obviously, I live here and my own family is here. That's our home. But my heart will always be in Mexico. My memories from childhood—it's just hard to say. I have so much connection to both countries. I guess my home goes back and forth across the border!
JK One of the reasons I asked you this is that it's such a strong theme in so many of your songs. The most famous example is "La Jaula de Oro," which focuses on a split between a father and son over exactly where home is. The son answers his father in English and tells him he doesn't want to go back to Mexico. Do those arguments happen in your own family?
JH They never did, actually. It happened to my friend, though, Enríque Franco, the guy who wrote the song. I went to his house for some enchiladas and he introduced me to his kids and he said, "This is Jorge, say hello." My usual custom when I meet someone new is to give a hug or hold out my hand for a handshake. But those kids just said, "Hi," and then they left. I was shocked. That incident stayed in my mind. I knew his kids had only been in the United States for, like, six months. They were already acting different. They had changed a lot. Two weeks later I was with Enríque in Chicago and I reminded him of that day. I said, "Your kids had just arrived from Mexico and they were already trying to act more American. I wonder how many other people have had this experience?" He told me that he told his kids that he was going to take the family back to Mexico and his son said, in English, "I don't want to go to Mexico." We started putting the song together and we used Enríque's son. You know the voice of the boy on the record? These stories really happen. It's communication. People immediately know what we're talking about.
JK With your own children, do you speak in Spanish or English?
JH In Spanish. If they speak to me in English, I don't answer! (laughter) I say "¿Qué, qué? ¡Díme en Español!" They have a hard time with me. I've taught them both languages. But I also encourage them to speak more than just those two. I know how important it is to speak the languages of the countries you visit. You never know when you will need it.
JK In "La Jaula de Oro," you sing about California as a "cage of gold." Do you still think of California like that? As a trap or a false promise?
JH Things have changed a lot. One thing I think about is how the Californian way of life, the American way of life, is more private than it used to be even when we arrived. In Mexico, everything is more public. Everyone is in the street, everyone says hello. Here, especially where we live in San Jose, we never see anybody. Everybody is locked away. If you like that way of life then this is the right place for you.
JK Okay, but what about in terms of immigrants in California? Are you worried about the future at all?
JH Yeah, I do worry. I really hope that the government can do the right thing and decide on a way to protect immigrants and treat people correctly. I hope that California can be a safe place. We can sing a lot of songs, but Los Tigres del Norte is only a part of the communication that's needed to bring happiness to everybody. The government has to be the one to make the change.
Josh Kun is a professor in the Annenberg School of Communications at the University of Southern California. He is a regular contributor to the New York Times, the Los Angeles Times, Los Angeles Magazine, and other publications. His book Audiotopia: Music, Race, and America (University of California Press) won a 2006 American Book Award.
Originally published in
Featuring interviews with Gabriel Orozco, Gronk, Virginia Fields, Margo Glantz, Salvador Plascencia, Jorge Hernandez, Cherrie Moraga, Doña Julia Julieta Casimiro, Alberto Kalach.