Discover MFA Programs in Art and Writing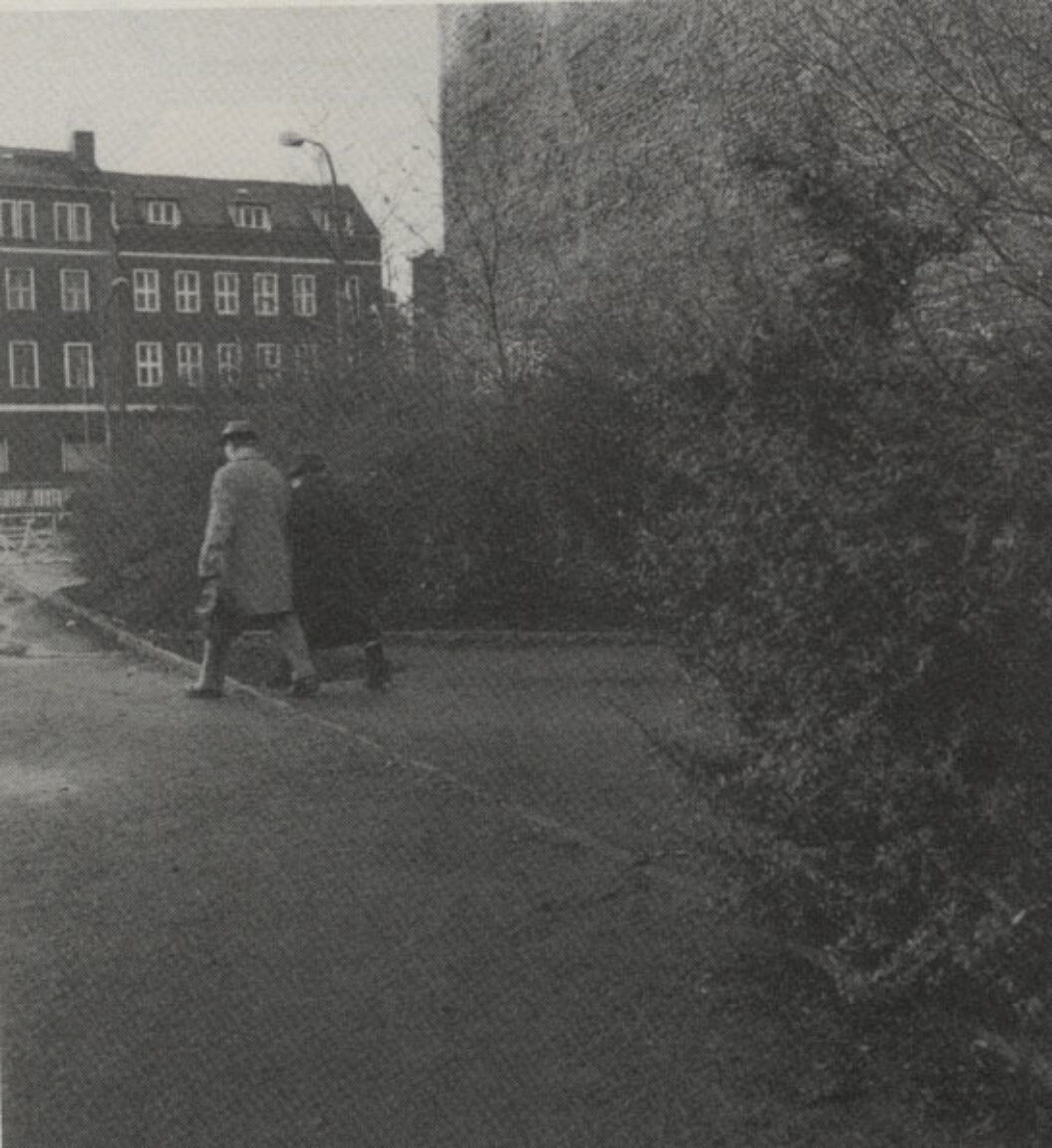 Jonas Maron's photographs of Berlin in the '90s are bittersweet, made with mixed emotions. On the one hand, the 27-year-old, formerly East German photographer expresses his wary affection for ordinary scenes of a city and a culture, and on the other hand, his disappointment with the banality of German unification is palpable. His style, however, is not didactic; it's understated, sensual, and intuitive, informed by the work of his mentor Arno Fischer and such New York School photographers as Louis Faurer.
In his Berlin cityscapes Maron yields to the beauty of the familiar—the brooding buildings, the nondescript urban spaces, the purposeful passing figures. But he also resists these everyday scenes somewhat, often emphasizing an empty foreground space that distances himself from the subject. The intent figures are walking away from Maron or quickly past. Maron situates himself outside the action, a critical remove, reflecting with ambivalence on the continuum of his native culture. Surprisingly, these pictures don't look that different from images of post-War Germany of the 1950s. That is his point: the echo of the past is greater than the promise of a different future in his vision of contemporary Berlin, and the atmosphere is suffused with cool yearning.
Maron's pictures were exhibited in the spring at the University of Design and Book Arts in Leipzig, where he received a Master's degree, and in August at an alternative space in Berlin called Tacheles. His previous work includes a series of photographs of soldier cemeteries in Europe and the US. 
—Allen Frame
Originally published in
Featuring interviews with Michael Ondaatje, Billy Bob Thornton, Hilton Als, Oumou Sangare, Emmet Gowin, Donald Antrim, Stuart Hall, Marjetica Portč, Miloš Foreman, and David Rabinowitch.