"Because the art world is not exactly in tune with reality I think it's always best if practical changes could happen."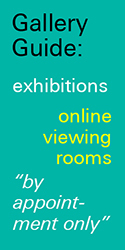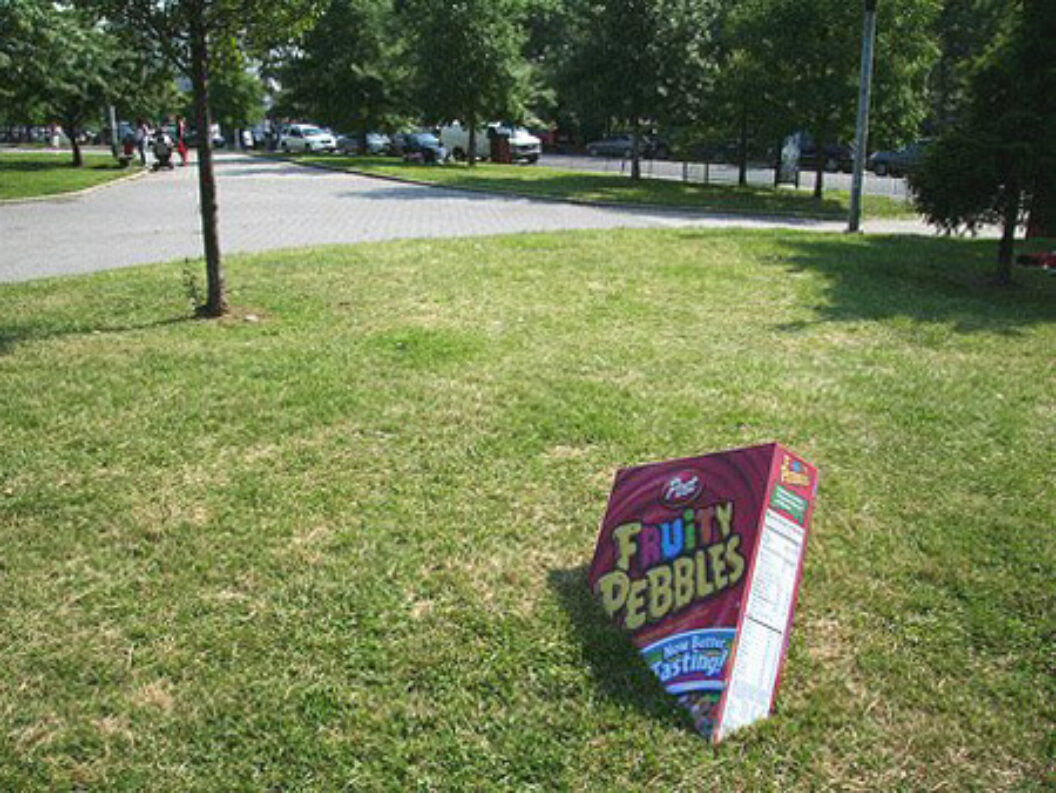 It seems that when money disappears from the art world, curators and artists still find ways to keep the dialogue of art going. Usually, these times allow for artists on the periphery to enter. Due to the collapse of the economy in 2008, we are in just such a time—at least if you're young and have yet to reach blue-chip status. At the moment, artists and independent curators are taking matters into their own hands and making their own shows.
Jon Lutz is an independent curator on the scene in New York City. He began curating shows in 2004, while a graduate student, when he assistant-curated Moved at the Hunter College/Times Square Gallery. Since then, he's gone on to curate underground shows that have taken place in studios, available real estate, and even a public park.
Jon's curatorial project is called Daily Operation, which has a corresponding website with images of past shows. His blog, The Old Gold, is filled with artist interviews and posts on other underground shows. I recently attended "Central and Remote," a show curated by Jon, which took place in a Long Island City artist studio. It was only up for one night and was one of the freshest shows I've seen.
Jon's next project, "Sick Shape," will take place this Wednesday, July 8, 2009.
Kris Chatterson How did you begin to want to work in the art world? Did you see art growing up?
Jon Lutz I made art in high school and college. As I became increasingly interested in art history and art practices, it seemed like the best spot for me.
One of my biggest influences was the St. Louis Art Museum, which was the only art museum within a few hours of where I grew up. I was initially attracted to its Van Gogh collection, but the contemporary works really opened things up for me. I was especially into Richter's Gray Mirror paintings, Nauman's World Peace, and the late black and gray Rothko's. Looking back, they're all works that are ambiguous, nudging, and beautiful.
KC Under what circumstances did you decide to start Daily Operation and curate shows?
JL I did a couple of shows during graduate school, but it was after the first one in my apartment, last year, when I realized I should just start doing them wherever I can. Daily Operation itself really grew out of that show and my blog, The Old Gold. Both come from seeing so many great works out there that weren't being seen. I have been especially attracted to emerging and early-career artists that I didn't see being covered on other blogs or in galleries.
KC That is such a generous undertaking. Are the interviews on The Old Gold your way of getting to know artists before they end up in a Daily Operation project?
JL The interviews are really just for me, but the readers to get to know the artists and what they do. I don't think too much about whether or not they will be in a show.
KC I want to go back to "ambiguous, nudging, and beautiful." Beauty, particularly in certain academic circles, is kind of a dirty word. It seems to suggest that something is easy, frivolous, and tasteful. I do not think this is true. Beauty needs risk and unease to be beautiful. So, how do you define the qualities of "ambiguous, nudging, and beautiful" for yourself in the context of art?
JL I think these are all really hard to define, though I do agree that beauty needs risk and unease to be beautiful. I remember having an initial interest in the "beauty" of a Chuck Close or Anselm Kiefer in the St. Louis collection, but ultimately, those are two very one-dimensional artists. I'm not looking for any of these qualities now, but I would say that an artist like Urs Fischer combines the ambiguous, nudging, and beautiful perfectly. He has removed the floor of a gallery and turned it into a giant hole, cut walls out of a museum, made wax nudes and bread houses—and all the while, made dynamic two-dimensional counterpoints. His work is refreshing because he seems to be challenging himself and the viewer without being didactic or over-serious.
Though it manifests itself in very different ways, I see the same curiosity and innovation in emerging artists like J.D. Walsh, Sara Greenberger Rafferty, Jasmine Justice, and Patrick Brennan, among others.
KC Are there particular qualities you look for in the artists you choose to work with, whether for the blog or a show? Also, in light of recent events, do you think some of the ideas about art that were marginalized in the last decade now have room to come through? I ask because it seems there is a back-to-basics attitude and modes of working that are more ambiguous are on the table in a serious way.
JL I'm not sure I've thought about that too much, but I will say that most of the art reflects some kind of tactile studio practice that reveals the presence of the artist. I am also drawn to artists that seem not to take themselves too seriously, reflect a compelling artistic progression, and play smartly with the tradition of abstraction.
For me, enjoyment and curiosity seem to be the ideas most marginalized, though I do think people are beginning to appreciate a casual conversation with art. Because the art world is not exactly in tune with reality I think it's always best if practical changes could happen.
KC Yes, I agree pleasure in art is somehow a radical idea. It seems to be in the air now, post-market collapse. Jerry Saltz, in his talk at the New York Studio School last month, mentioned the "pleasure police," which is the result of a over-academicized art world. He goes on the mention that the art world of the last ten years or so no longer exists, and it's up to us, our generation, to shape the future. What changes would you like to see in the art world of the future?
JL It's certainly over-academicized, and also over-compartmentalized. Museums, galleries, and auction houses are all speaking different languages, which is weird to me. So, the art world of the future should be one that works harder to put artists first.
KC That's very much the impression I'm getting from younger artists and dealers. Shows like yours and other independent curatorial projects (HKJB and 106 Green) are paving the way for what could be called a paradigm shift. Works are being seen in a different, perhaps more vital, context and are creating new relationships. It's an exciting time to be young and ambitious! Let's talk about your last show Central and Remote. What sparked the initial impulse to do the show? How did the show come together?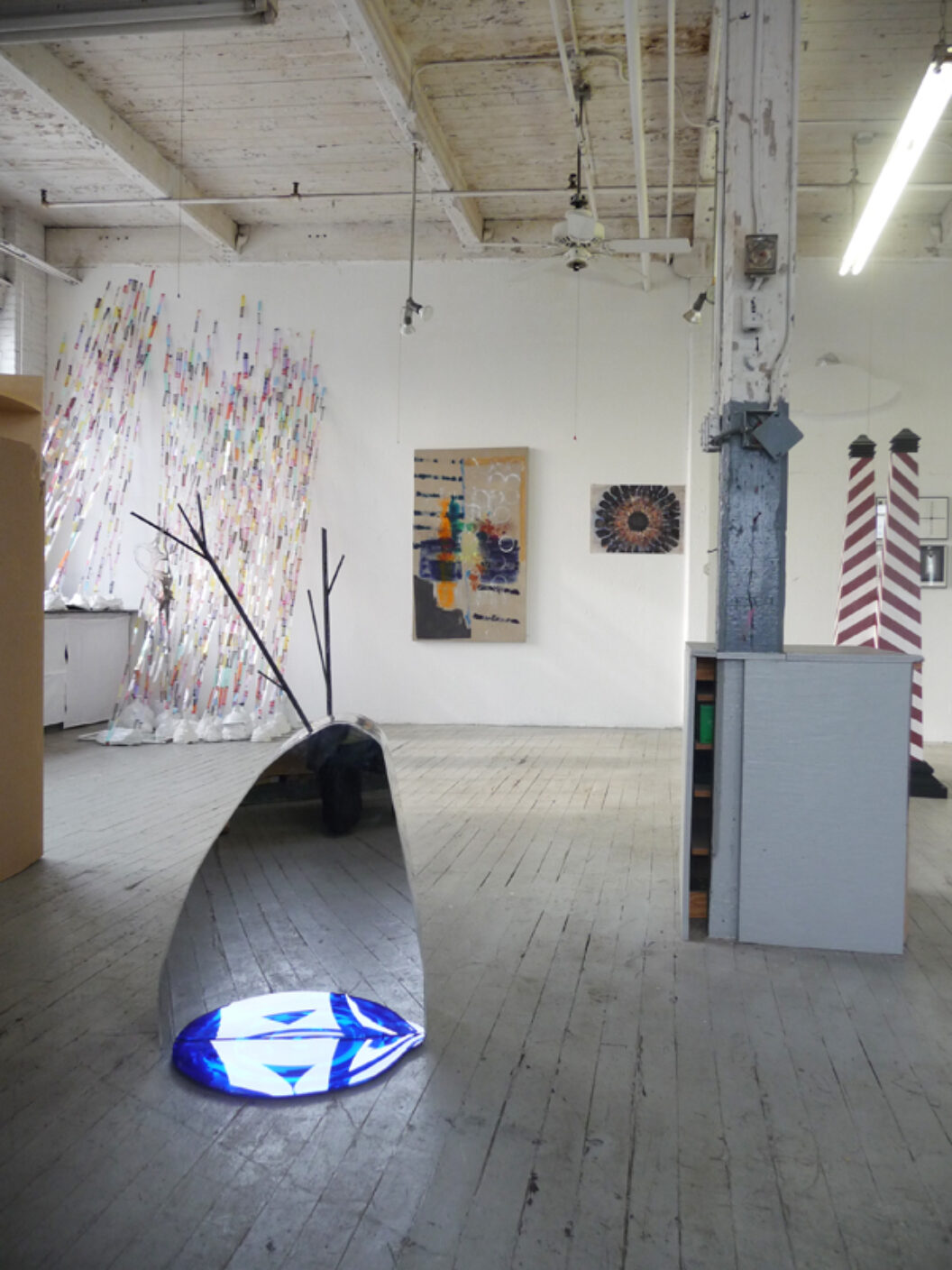 JL The initial impulse for the show was dictated by the particularities of the space, which was offered to me by a friend. I really liked the amount of light in the room, how it changed throughout the day, and the way the space was split in two sections: two walls of windows and two blank walls. This set up a chance to play with a relatively equivalent amount of painting and sculpture, setting up a subtle visual dichotomy. Central and Remote as a title, worked both as a reference to this light and the duality.
KC The play of light is the first thing that came to mind as I walked in the room. I noticed pieces that reflected light and absorbed light. The reflective sculpture, Mike Hein's Untitled, bounced light around the room simultaneously, reflecting the other works around it. Rachel Hayes's sculpture Jank Totems, made of translucent streamers filled that side of the room with shifting colors of reflected light. On the other side of the coin, Jasmine Justice's painting 70's Secretion Part 2 (Slumping Sunrise) and Carrie Pollock's painting Lucid absorbed all of the light around them, yet took me out of the room and into the painting. I had the feeling of being drawn in and pushed out as I moved around the room. It was almost hallucinogenic. What was your process in choosing the artists?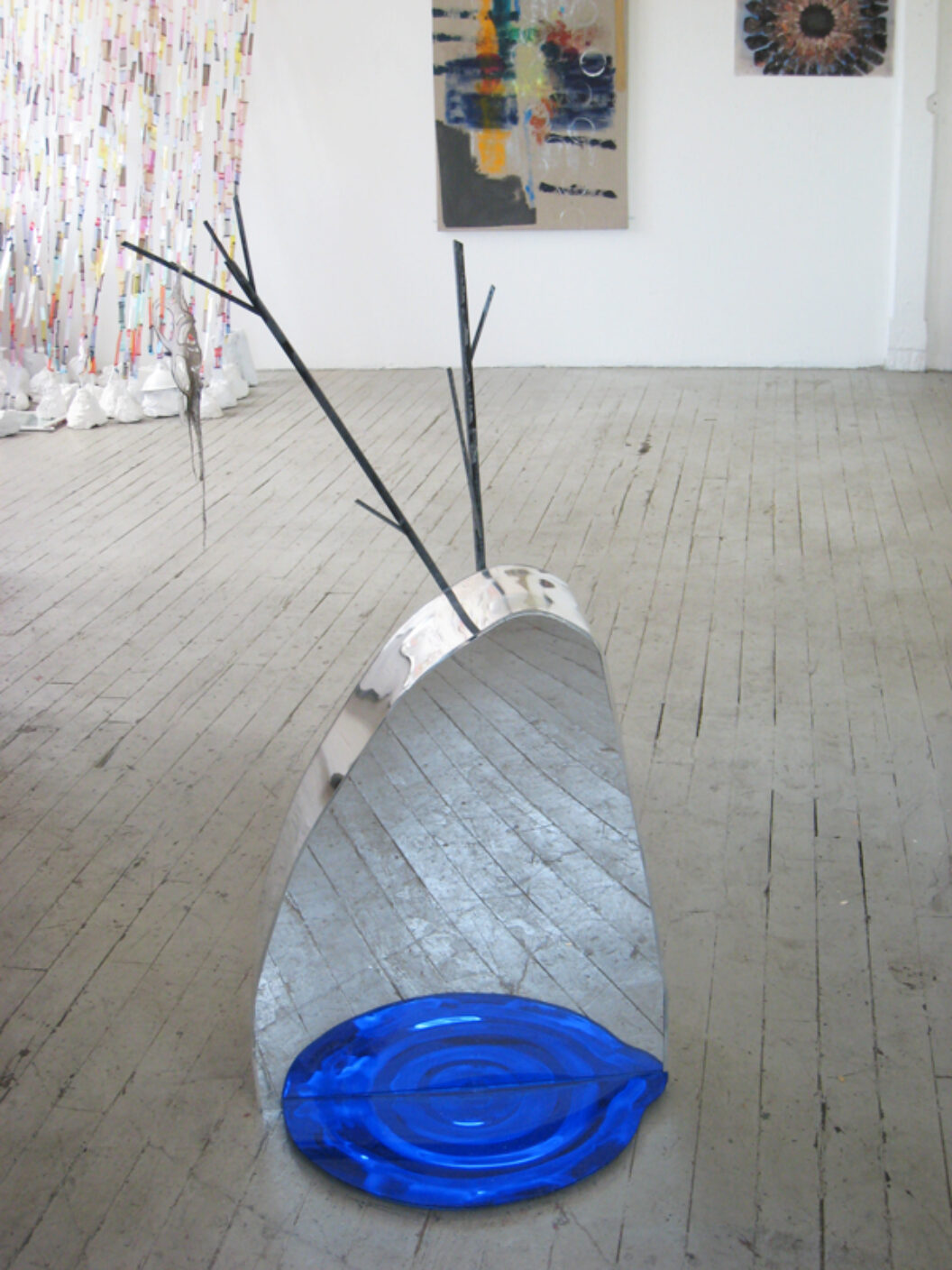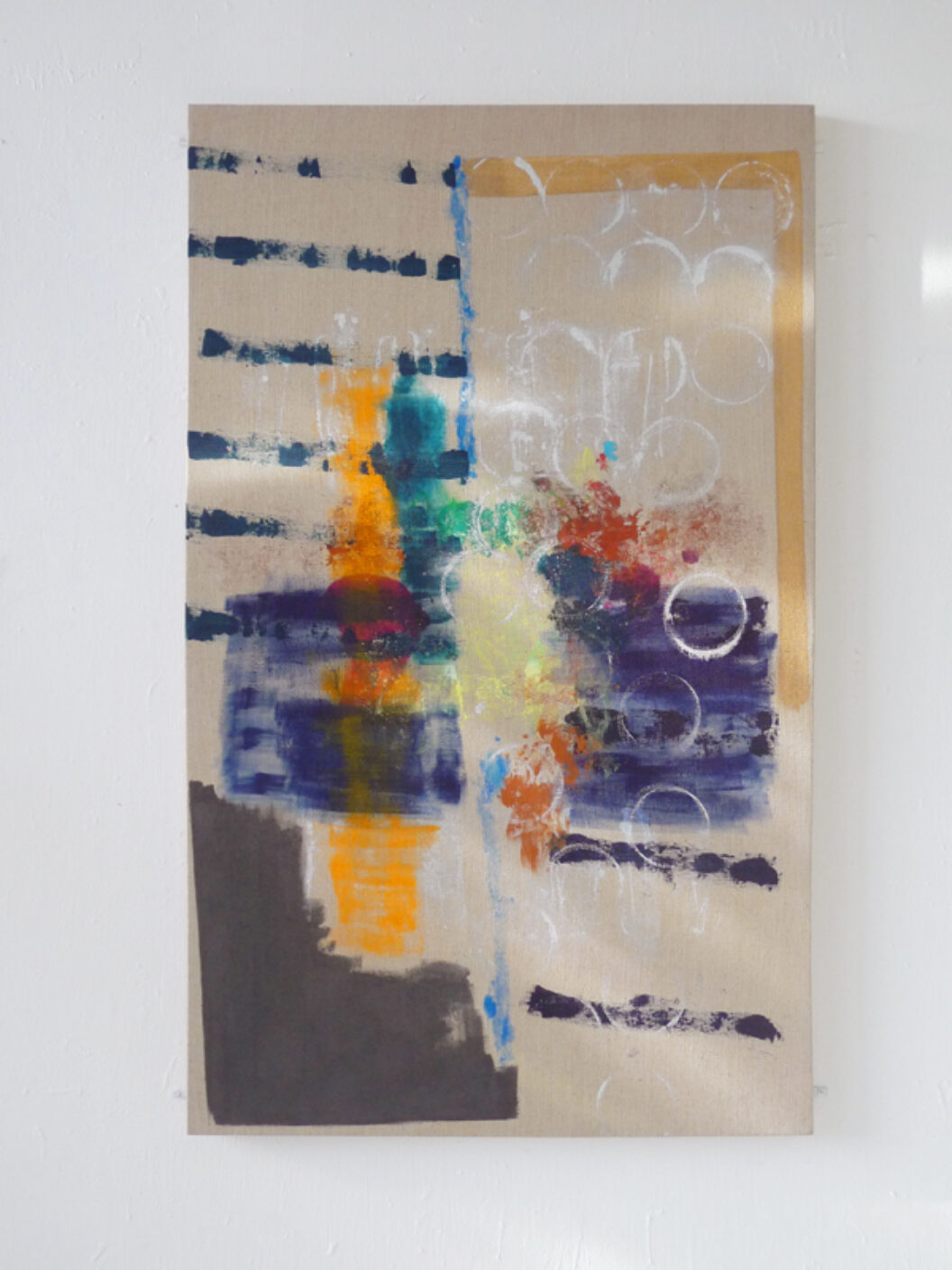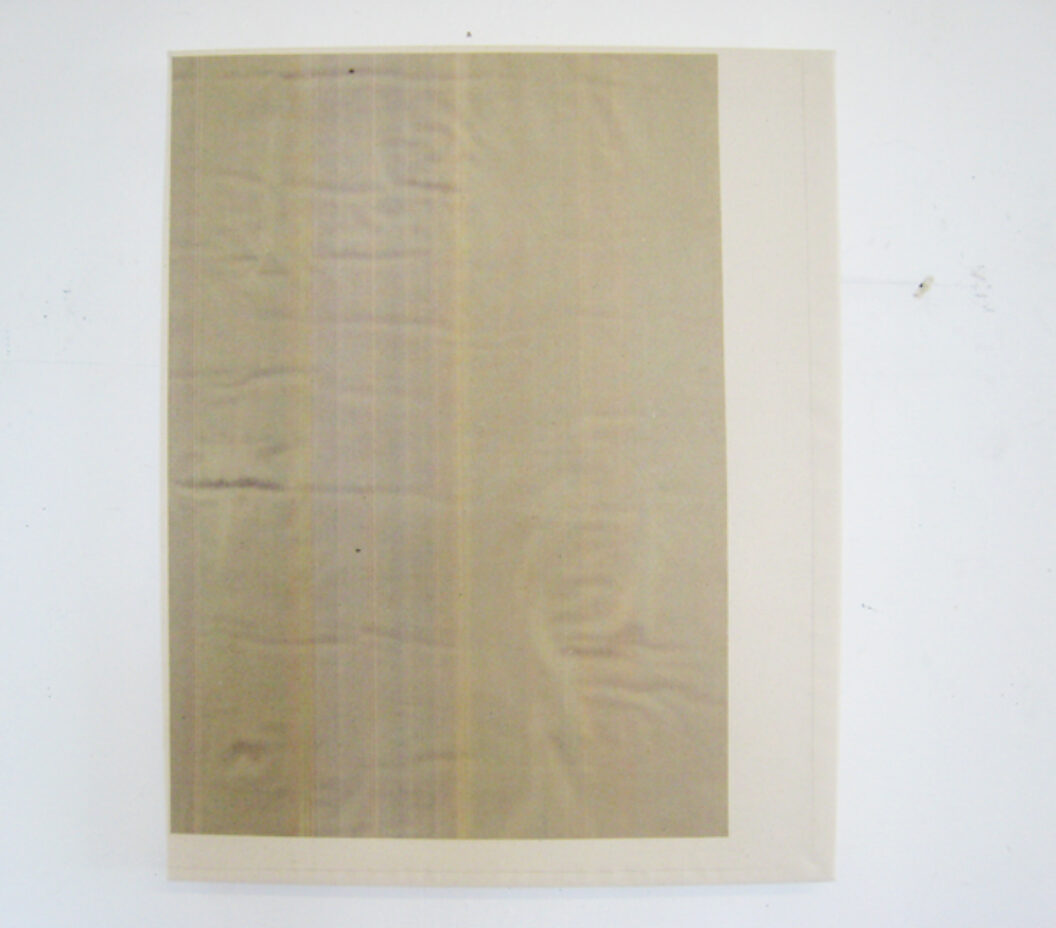 JL I chose the artists based on some people that I knew and based on the loose theme. Inna Babaeva's Thriftier was a good starting point because, if looked at a certain way, the pink plastic hula hoops looked like a vibrating beam of light. At the same time, I didn't want it to be too literal and Thriftier provided a template upon which to stretch the light connotations. All of the other works branched out from that attempt to prefer a certain feeling over obvious allusions to light.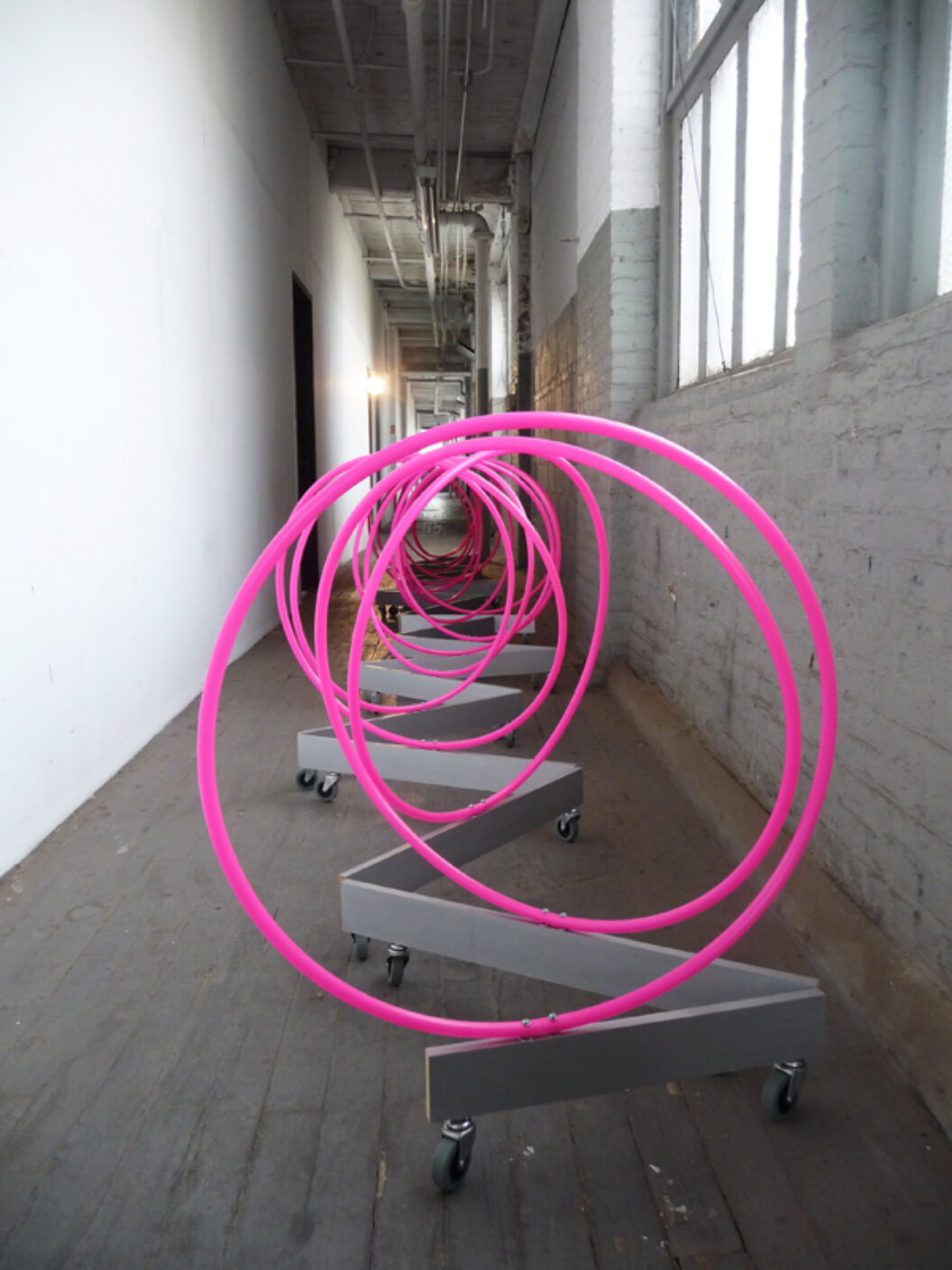 KC Inna's Thriftier acted as a great introduction to the show. As you walked down the hallway, you knew that you were about to enter a different context.
Let's talk about blogs and blogging. We each have a blog that serve different agendas. At first blogs were seen as marginal and snarky, but now they're being taken more seriously. I see having a blog as the ability to have a vote in the world we operate in. We can say what we think is cool and valid. Whole communities have sprung up and networked their blogs together to form a realtime and diverse account of art and artists in a given community. Just about every young artist I run into has one, and I think a blog has become another tool to share thoughts and ideas. What are your thoughts on how blogs are operating in the art world at this moment?
JL For me, they are mostly useful as resources. A lot of blogs are still polarizing and snarky, but I suppose even those are useful as mini-histories. Some are innovative and others pose as so, but it's always nice to look back and see what people were covering.
KC Yeah, and they can give a voice to other views that may not have one in print. What was the initial impulse to start The Old Gold?
JL A work can be "old" even if it was recently finished. So, it's called The Old Gold because I wanted to show a slight progression in the works and, at the same time, leave it open ended. I'm also attracted to collecting and organizing works of contemporary working artists, so I thought it could be a resource.
KC Speaking of being a resource, I was looking at the images from your "The Longest Day" show, co-curated by Matthew Fisher. The setting was outside, at McCarren Park in Brooklyn. How did that show come about?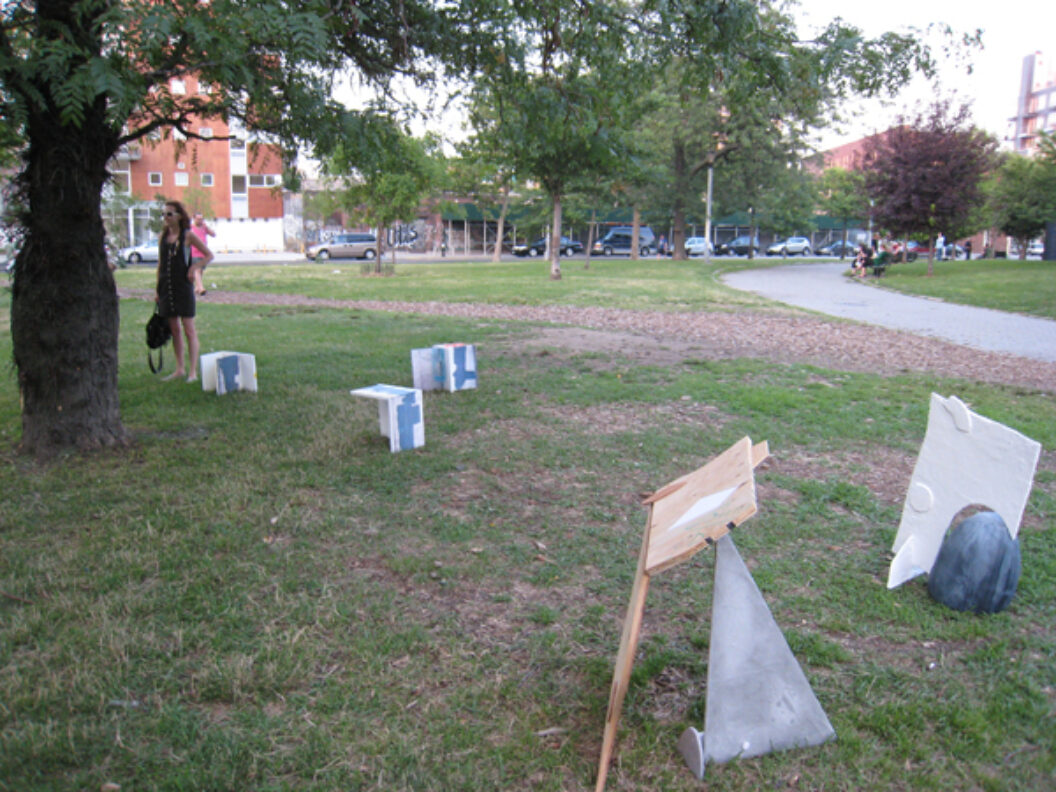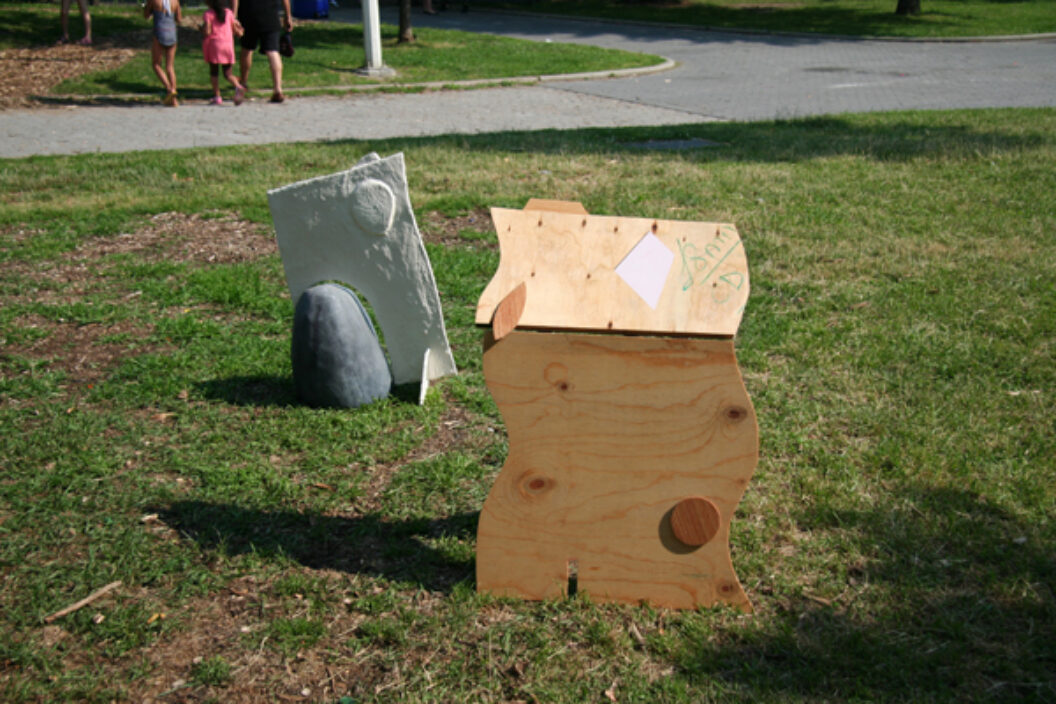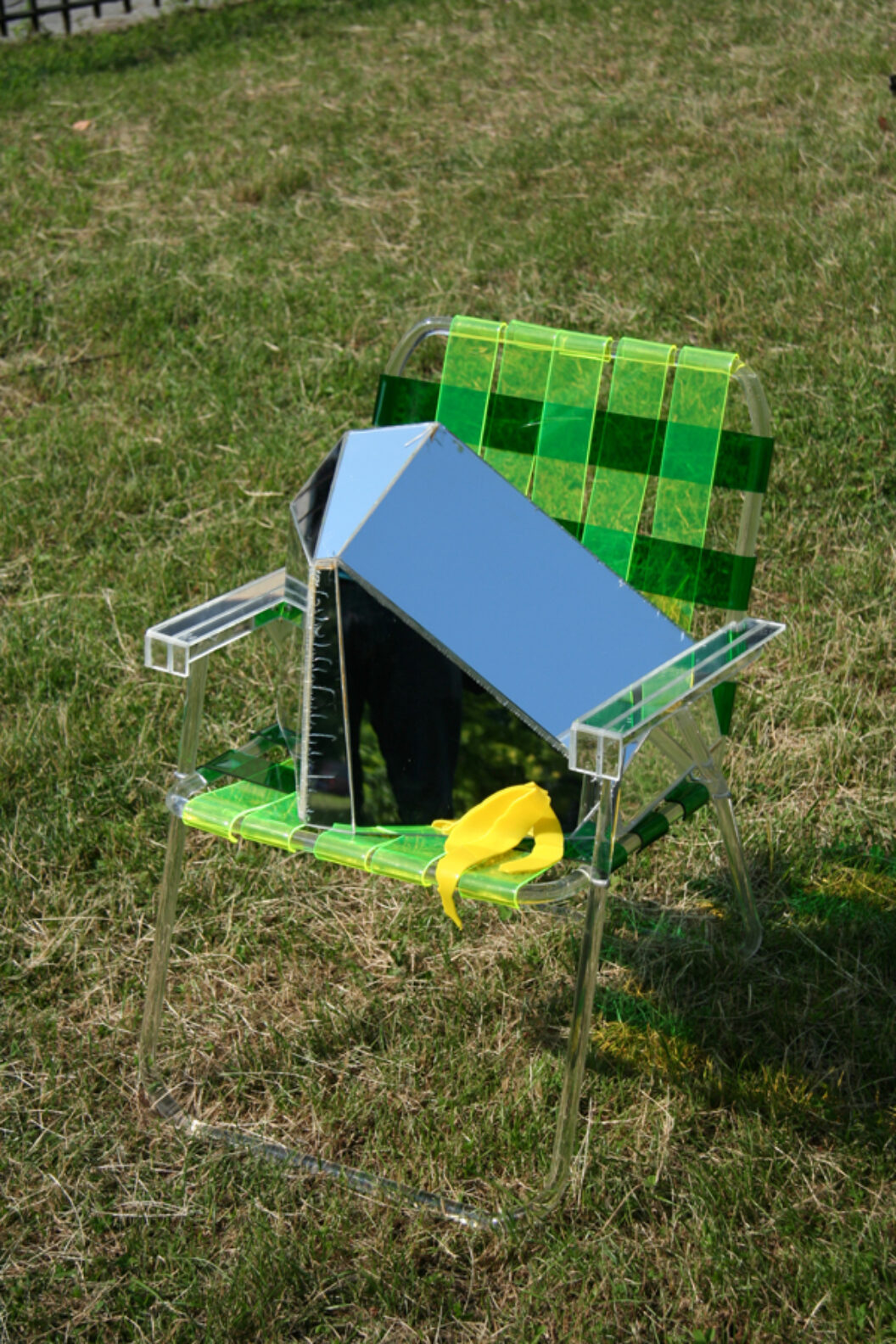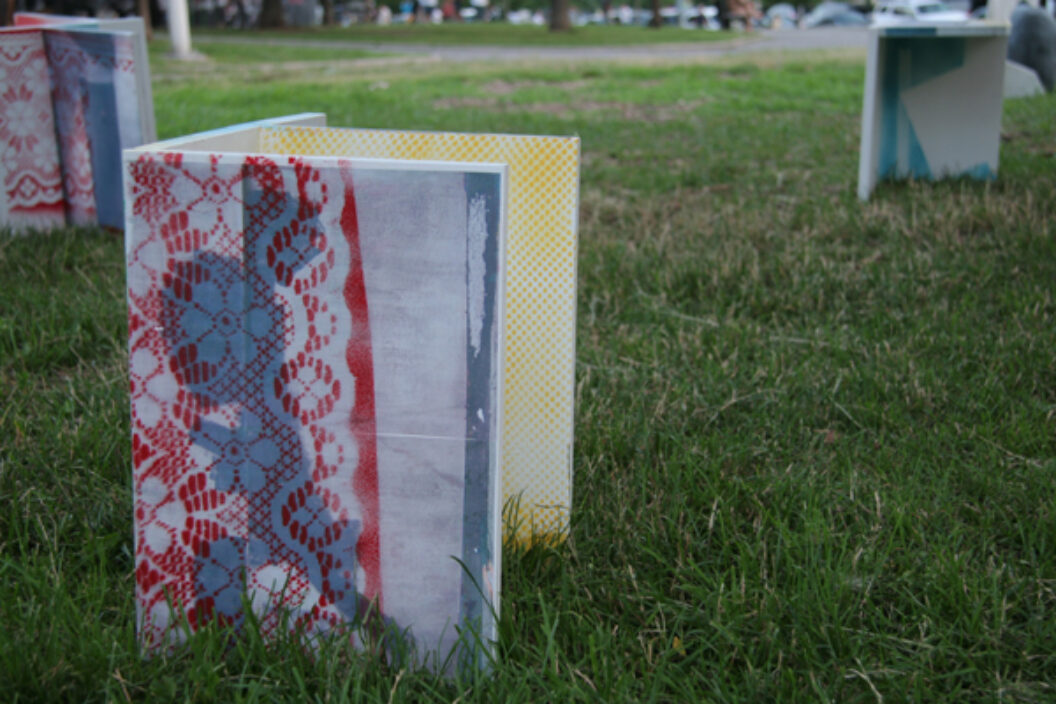 JL Matthew and I had talked about doing something together, and an impromptu show in the park seemed like a fun thing to attempt. It turned out to be a nice gathering of friends as passersby. It was especially great to see the variety of reactions from strangers… Of course, the enlarged fruity pebbles box by J.D. Walsh was a big hit with the kids, who posed for pictures by it and tried to use it as a bike ramp.
"Sick Shape" will take place this Wednesday, July 8, 2009 at 103 Reade Street, #2, from 6–9pm. More info here.