Discover MFA Programs in Art and Writing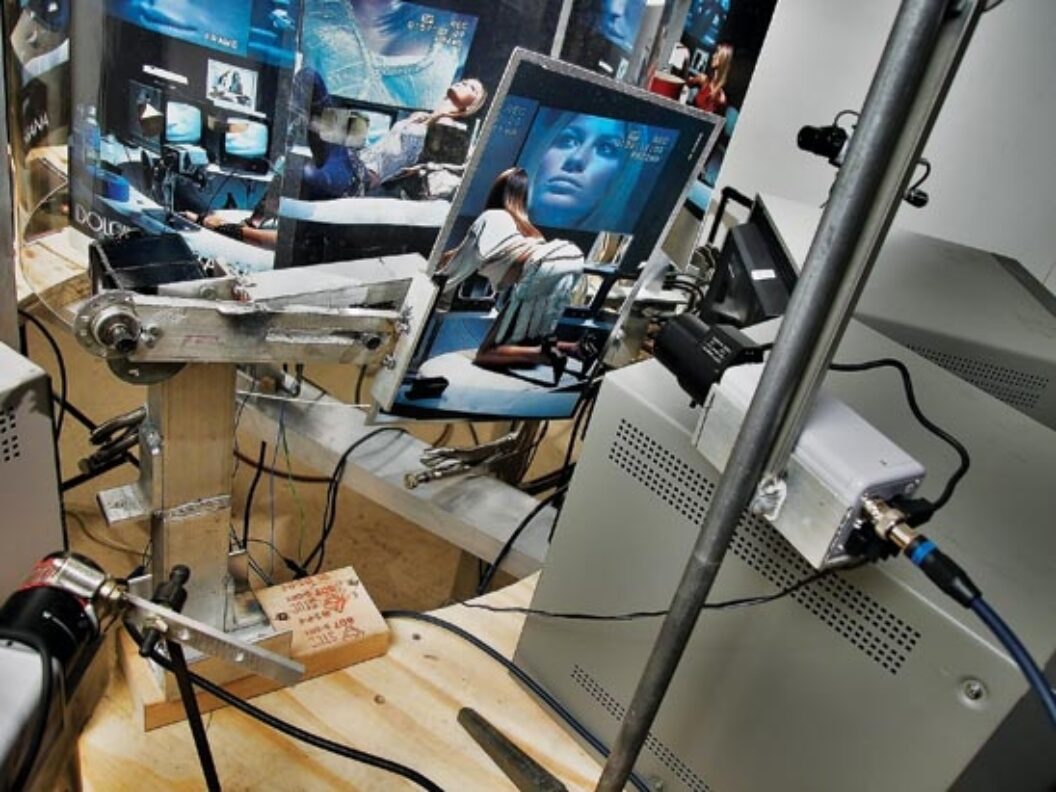 I'm writing this text based on inferences garnered over the years from numerous encounters with the work of Jon Kessler. These were reinforced during a whirlwind studio visit just a few weeks ago when Kessler showed me the scale model for his upcoming one-person exhibition at PS 1 in New York (A Palace at 4 am, Oct. 2005–Feb. 2006). This expansive affair will give us the first opportunity to be truly immersed in his image-world rather than be merely spectators. Given the aggregate nature of the Kessler enterprise, it seems that the firmest foundation for an introduction to it is a combination of fact, hypothesis and conjecture.
Kessler's work since the '80s has been aligned with the tradition of kinetic sculpture and assemblage that emerged in the early twentieth century—such works as Marcel Duchamp's Rotoreliefs, Moholy Nagy's time/space modulators and Yves Tinguely's self-destructive machines are obvious sources—but filtered through the erratic, jury-rigged aesthetic of artists like Robert Rauschenberg and the improvised, makeshift special effects of B-filmmaker Ed Wood.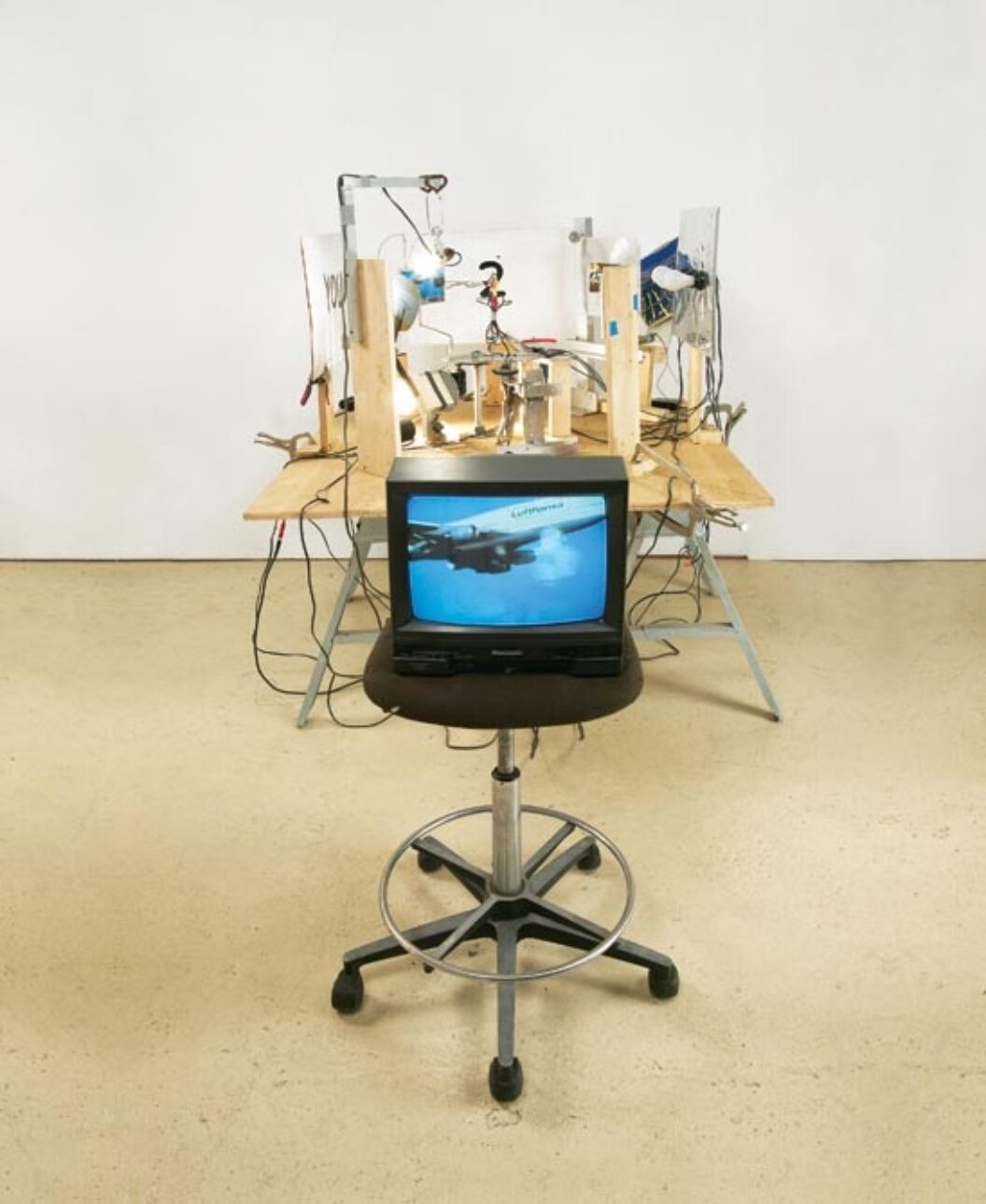 Kessler's works refrain from celebrating the industrial sublime, demonstrating technology's aesthetic and perceptual potentials or even exposing the ridiculousness of our overarching desire to automate even the simplest tasks. Psychically confrontational and physically engaging, they draw their power from the metaphorical structures that form them, rather than their explicit subject matter (which of late references the hysterics of terror and war). It is as if Kessler were imagining what Bertolt Brecht and Edward Kienholz might have produced if they had collaborated.
Hybrids of mechanical parts and digital technologies (video and closed-circuit television), Kessler's motorized assemblages are lo-tech both in construction and aesthetic. They employ what is by today's standards obsolete technology, producing near analog effects. Some of these machines plod along, while others whirl at high speed.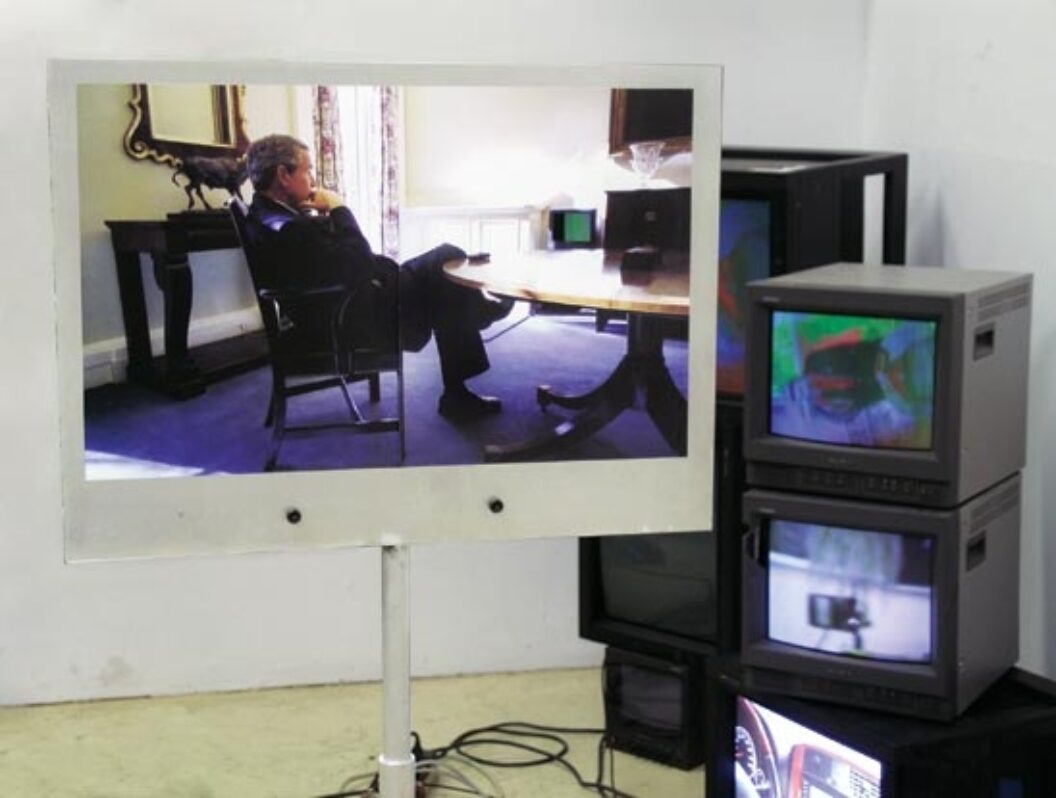 As both products and sites of production, Kessler's machines are decentralized, like today's industries. As such each work is an assembly plant producing collage-like images and moving pictures that come to be viewed in the context of their own making while stylistically mirroring the collage-like, jump-cut effects so familiar from action films and '60s independent cinema. The resulting real-time clips of layered imagery are either remotely viewed or are incorporated into the assemblage itself. The results are conspicuous visual displays and tawdry behind-the-scenes views of their own workings.
No matter how seamless or apparently "real" Kessler's composite images might be, they disassemble before our very eyes. As they fragment, they evoke responses that range from the analytic to the emotional to the pathetic. Given such mixed messages and transparency, each of these assemblages forms a network of information, mediation and appropriation meant to both replicate and unmask the ways mass media orders the disparate and disjointed images and experiences of our world.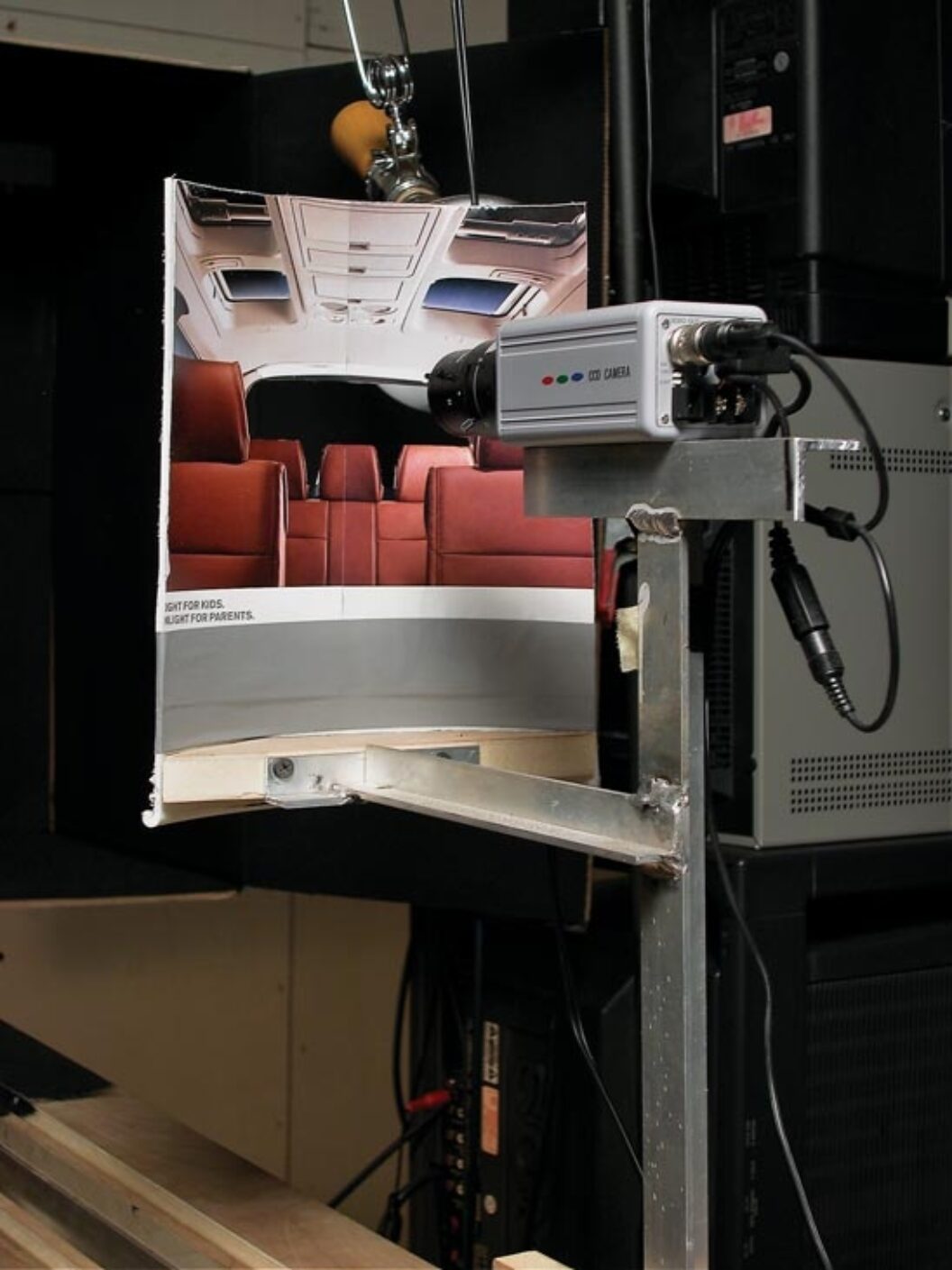 Saul Ostrow is dean of fine arts and chair of the painting department at the Cleveland Institute of Arts.
Originally published in
Featuring interviews with Arturo Herrera and Josiah McElheny, Jennifer Bartlett and Elizabeth Murray, Lincoln Perry, Anthony Downey and Yinka Shonibare, Eliot Weinberger and Forrest Gander, Lionel Shriver, Noah Baumbach and Jonathan Lethem, George Lewis and Jeff Parker, and David Rabe and Evangeline Morphos.