Whether you're drawing a straight line or zig-zagging through the history of American Minimalist music, there is one person you're bound to meet.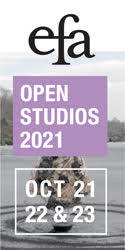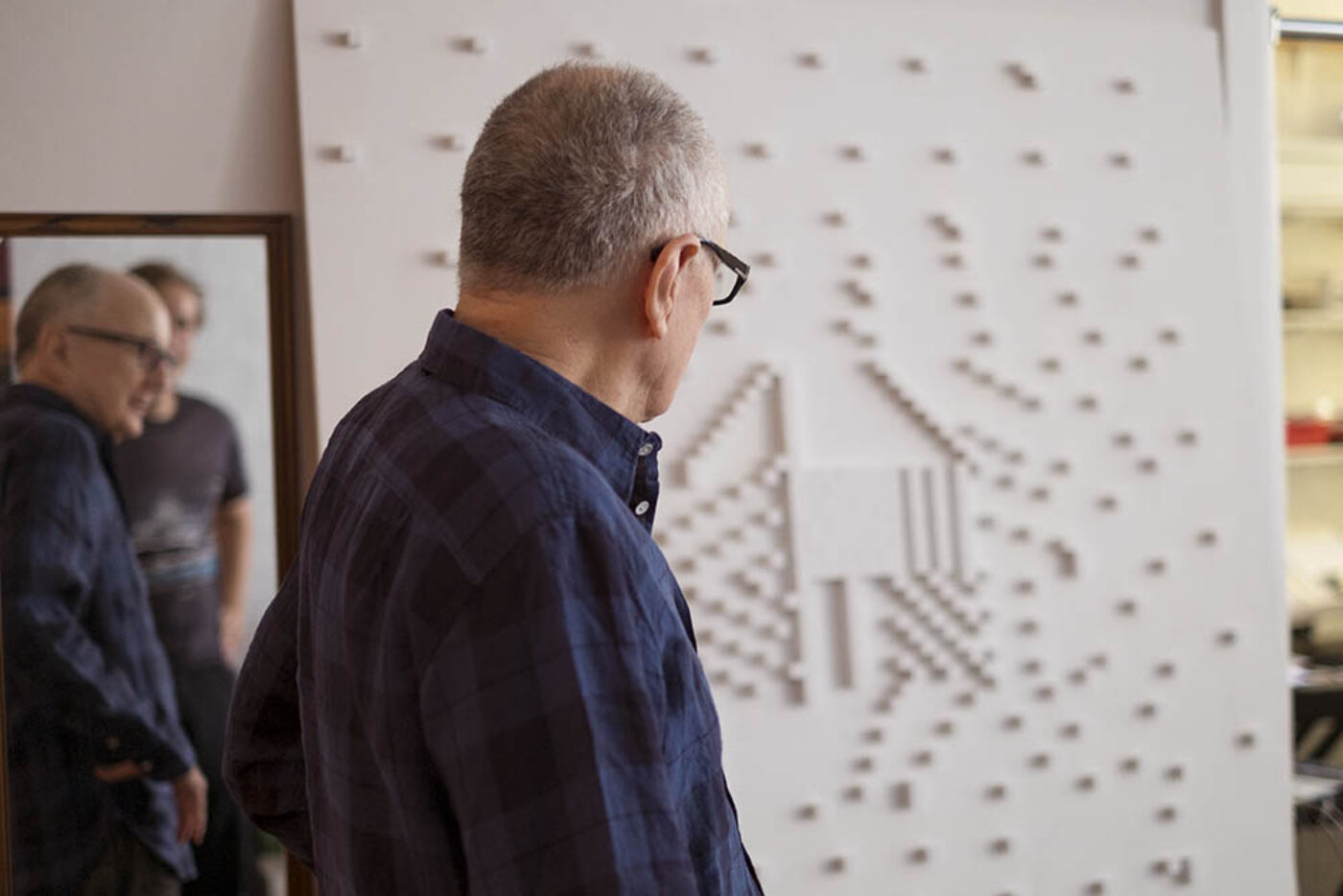 Whether you're drawing a straight line or zig-zagging through the history of American Minimalist music, there is one person you're bound to meet. Jon Gibson is a New York-based composer and performer with an encyclopedic list of collaborators, including Philip Glass, Steve Reich, Arthur Russell, and Terry Riley. Gibson's own work evokes a sense of uncharted exoticism that invites the listener to spin the compass and follow. His phrasing and textures float like smoke in the air—boundless, serpentine, and weightless.

Arriving at Gibson's loft in Tribeca feels like entering the territory of his imagination. Sheet music covered with arpeggios line almost every surface, echoing the rhythmically patterned geometries of Gibson's own visual art. Golden gongs bask in the window's light, Tibetan tapestries drape the walls, and sculptures of dragonflies hang from the ceiling, slowly spinning. Seeing all this, you immediately feel that Gibson's home is a safe haven from the city below.
Britton Powell Are you from New York City?
Jon Gibson I've lived in New York for over 40 years, but I'm originally from the West Coast, born and raised in the Los Angeles area. I grew up in El Monte, in the San Gabriel Valley. My initial attraction to music was by way of jazz. While I was in high school the West Coast Jazz phenomenon was riding high, and on top of listening to records and radio, I took every opportunity to go hear live music around LA. I was in school bands, and outside of school I was trying to learn to play as best I could. (laughter) My early influences were Chet Baker, Mulligan, Brubeck, Desmond, Kenton, Art Pepper, etc.
BP After high school, where did you end up studying?
JG We moved to Northern California. I studied at Sacramento State, San Francisco State, and UC Davis, where I had met other students who got me involved with more avant-garde music—such as Cage, Stockhausen, and Cardew. Around this time I started becoming interested in other forms of improvisation, using various scores and such. We formed a group called the New Music Ensemble, which recorded two LPs of all improvised material.
BP I noticed you're on some of the earliest Steve Reich recordings. How'd you hook up with Steve?
JG Steve was getting his master's degree at Mills College, working with Luciano Berio, and he needed a saxophonist for a piece he composed there. One of my UC Davis friends recommended me to him. I was living in San Francisco by now and Steve looked me up. I performed in his concert, and we ended up working and hanging out after that, performing together and eating a lot of Mexican food. All in all, I worked with Steve for about ten years, up until 1972. During this time I also met Terry Riley, Phil Lesh, Pauline Oliveros, Subotnick, and other Bay Area artists. Terry was just back from Paris, where he had done his early tape pieces, which were totally amazing and very influential to all of us. This is when he also composed his famous "In C," and we were all involved in its first performances.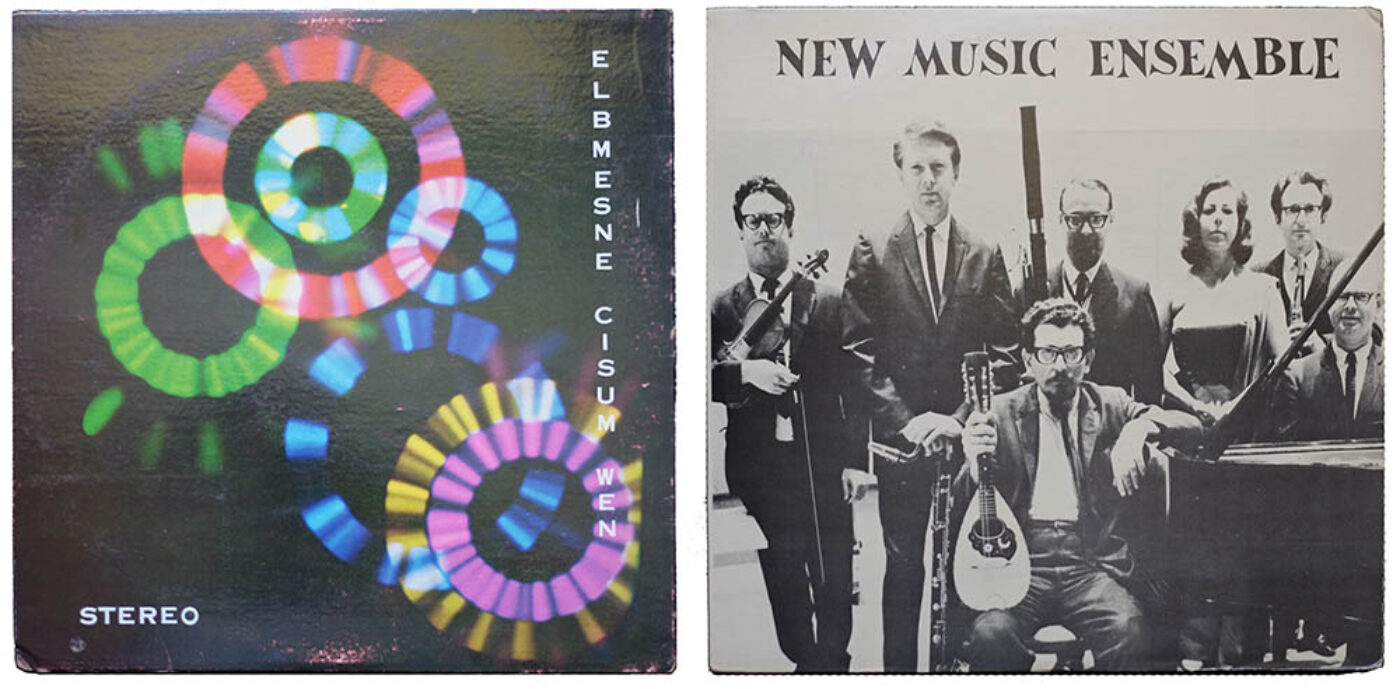 BP Wow, I think Riley's early tape pieces are some of his most underrated work. I was just listening to "You're No Good" yesterday. Have you heard that one?
JG Absolutely brilliant work.
BP So, you're there in San Francisco, right before the whole summer of love thing… and you leave?
JG Funny, right? I sometimes wonder what might have happened if I'd stayed. Actually, before I left I was at a friends house in the Haight one night and they said Phil Lesh was upstairs. I hadn't seen him in a while, so I went upstairs to say hello and there he was working on a Jackson Pollack jigsaw puzzle, totally transformed since I'd last seen him last. We caught up, and I ended up giving him a ride to Palo Alto—to one of the first rehearsals of the Grateful Dead. He had just started playing bass and was very turned on. I drove him down, and there was Jerry and the group, along with a lot of turned on hangers-on and such. We talked and they started playing. It was just starting out, and at the time they called themselves The Warlocks. They asked me if I brought my horn, but I had not. Who knows what might have happened if I had! 
BP Ha! That would've been quite a different trajectory…
JG Yeah, not sure I would have made it out alive, but we'll never know.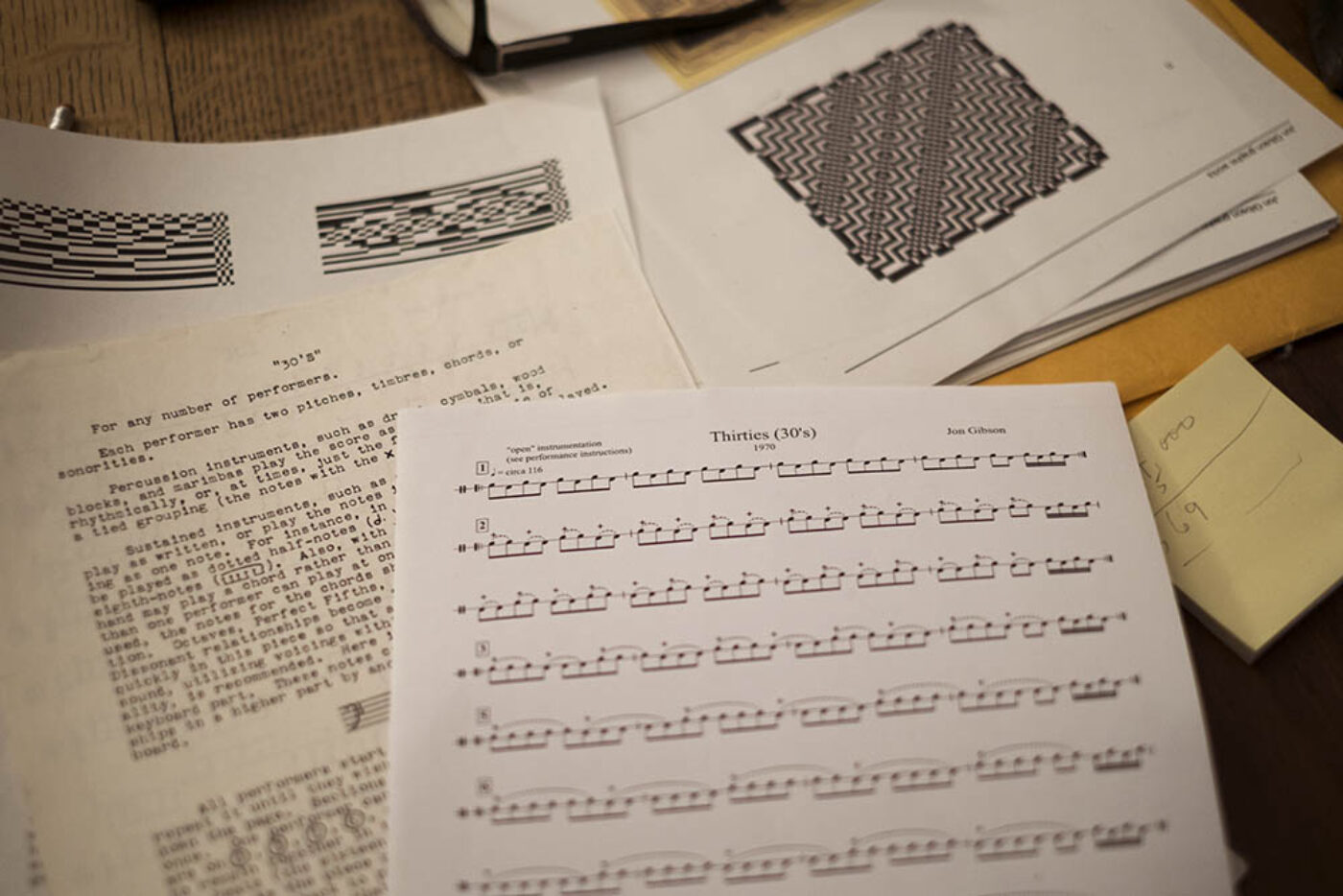 BP So where was your next stop?
JG By now things were getting dark in San Francisco. Vietnam was rearing its ugly face and I was still eligible to be drafted, which made me very spooked, plus all my friends were leaving town… Reich went back to New York, and Riley went on a road trip to Mexico and eventually also ended up in New York. In the meantime, I gigged with a jazz combo, drove a cab, studied South Indian singing, then toured the US with a circus band. Back in San Francisco, I joined a couple of musicians I had met that were headed to Mexico to play with an amazing pianist, Tito Alvisuris. They invited me along and I was in Mexico performing with this band for about six months, then I came back for yet another circus tour in the US, which ended me up in New York. In the end, I managed to avoid getting drafted.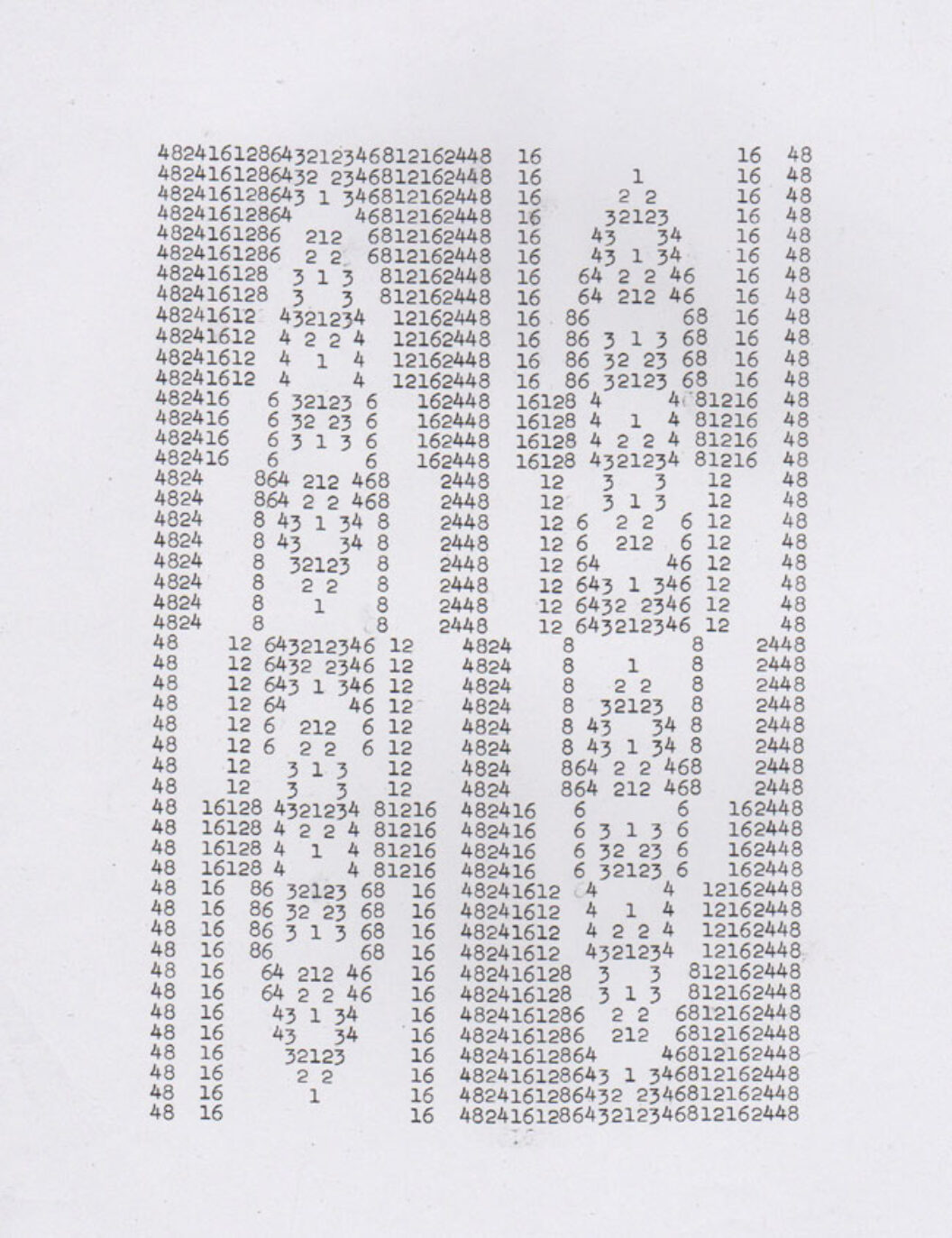 BP You arrive in New York and start forming the seeds of what would become Visitations. What was influencing you?
JG I can't say there was a specific seed, except there were many influences floating around… "in the air," as it were. In the late '60s commercial recordings of ocean and other natural sounds started to emerge, along with other artists working in extended static-y sound environments. I also heard bird recordings from Cornell that were amazing. Back in San Francisco, Terry had played a tape of his friend Walter De Maria playing with natural sounds and percussion. Very subtle and wonderful. I remember that tape being an influence of sorts. Walter is known as a major visual artist with his Lighting Field and Broken Kilometer, of course, but he also played percussion and made some interesting tapes. I finally met him in New York and we ended up playing together off and on.
BP What was the process like for recording Visitations?
JG I bought a good quality portable tape recorder and started recording natural sounds like creeks, oceans, crickets, etc. I also had a like-minded sound engineer friend who also had some nice sounds that I incorporated. I added cymbal, wooden flutes, and other percussion sounds—sometimes slow-mo-ing them and treating them in different ways. My engineer friend Kurt Munkasci was working with John Lennon at the time and had access to his 24-track studio [Butterfly Studios]. We were able to get in there during hours and lay down all of these tracks, then make two different mixes of basically the same material. We also made a tape for live performances that I did at the time. Superior Viaduct just re-issued Visitations, and I've started performing it again live. It works well!
BP Very cool. It's the early '70s, at this point in your career and you're settled in Soho. What was going on?
JG It was happening.
BP Seems like it…
JG It was a special time when artists of all stripes could live cheaply in great old spaces and interact as a community. It was great.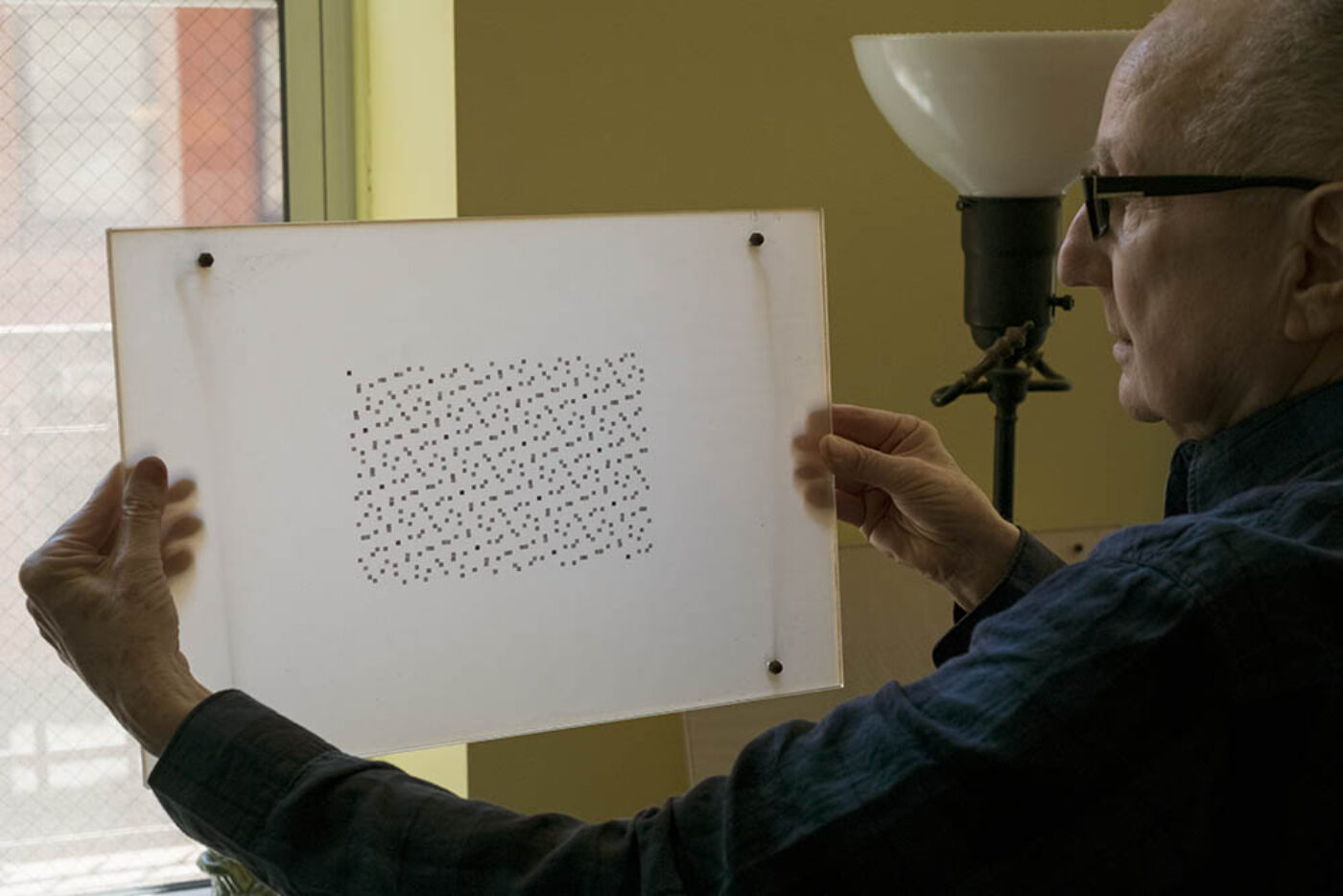 BP I imagine it was. What else were you working on besides Visitations?
JG Well, for one thing, I was still working with Reich, and he had just returned from working with drummers in Africa—Ghana I believe it was. He was working on Drumming. He actually had to cut his trip short because he got malaria. In any case, he came back with a lot of traditional rhythms and new ideas. We worked on playing these traditional rhythms on the instruments that he brought back. One is called an atoke, I believe. He gave me two instruments from Africa, very loud metal castanet and clave type affairs, which are also beautiful looking objects. (gets one off of a shelf and plays a beat)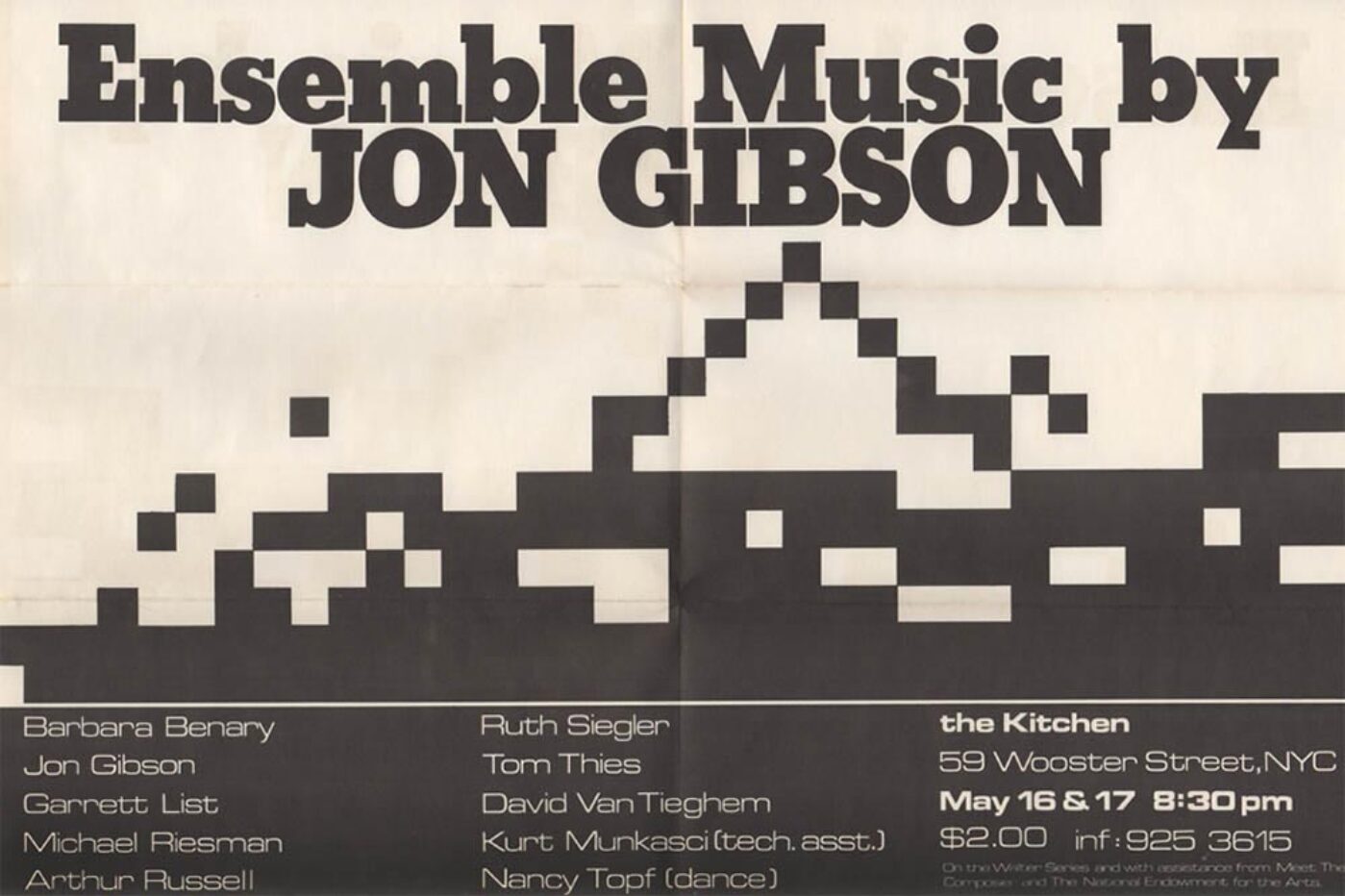 BP Wow, they sound beautiful…
JG Yeah, don't they?
BP Around this time you were working with both Glass and Reich. How did that go?
JG Well, in the early days there actually wasn't that much work to speak of, so it was fine to play with both of them. We were all helping and playing in each other's pieces for awhile. When work picked up I had to decide on one or the other, and in the end decided to continue with Glass and the Ensemble. 
BP You've worked with Glass for nearly 45 years! How was he able to sustain the ensemble?
JG Glass had a real focus and agenda. Still does. He's a very astute guy and knows how to produce and put things together. He also decided to work with visual images—film, theater, opera, etc.—which is also a good way to attract an audience. He has a well formulated organization and it has provided me with work, performance opportunities, and all the rest of it, along with time for my own pursuits.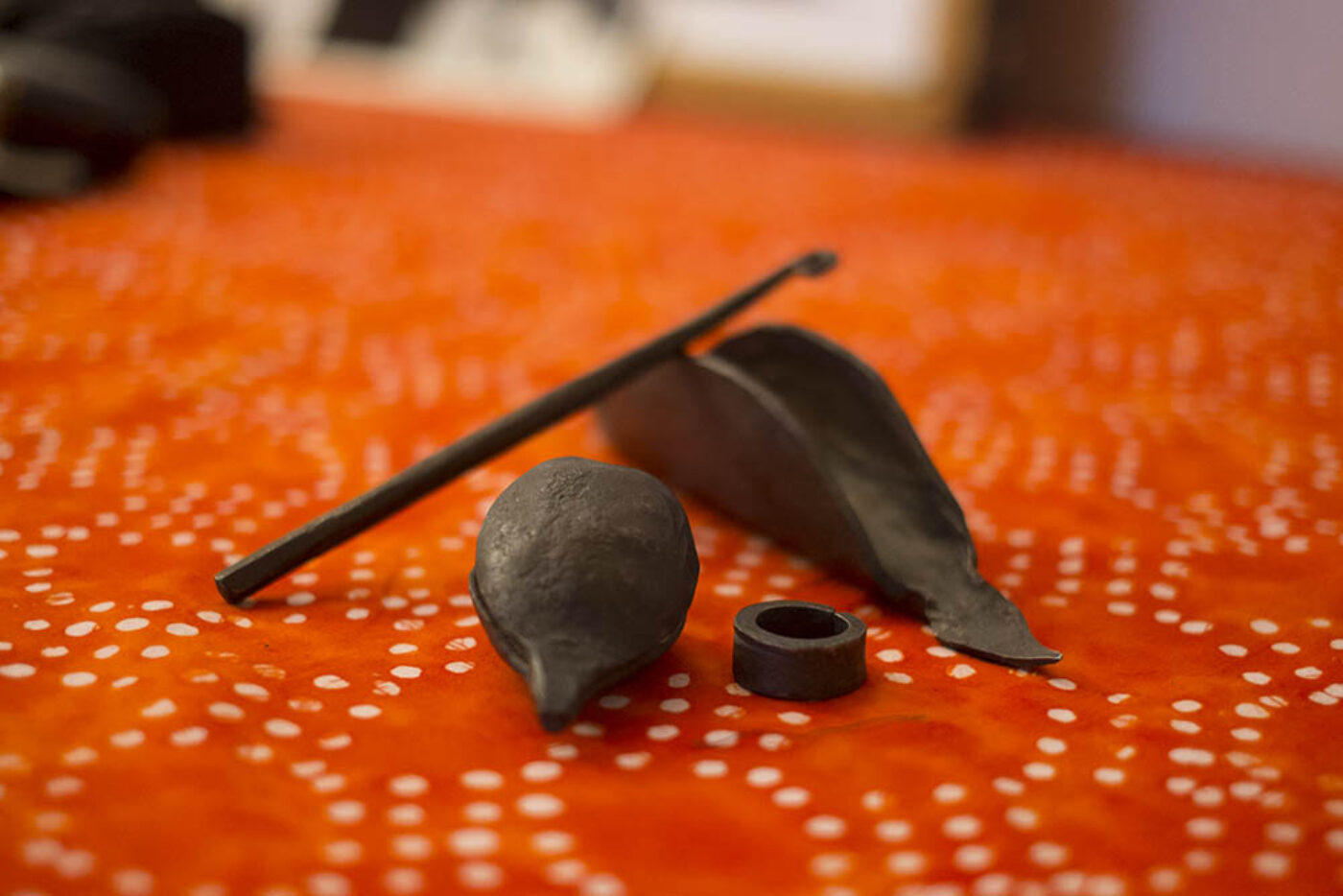 BP In the mid-'70s there was a new generation of musicians coming to New York. What was your relationship with them like?
JG Well, Peter Gordon, Arthur Russell, David Van Tiegham, Rhys Chatham, Peter Zummo, etc. We all collaborated quite a bit. I'm on recordings by Russell and Zummo, and they're on mine. 
BP How did you like living in New York at that point? It seems like from your music, and coming from California, the East Coast might've taken its toll.
JG In a way, it probably did, but I had a family and life in New York. It wasn't easy to shift around like the old days. I also travelled a lot with the Philip Glass Ensemble, which I basically enjoyed and found interesting. In the summer, my family and I would go to the country. My wife, Nancy Topf, who is deceased, was a dancer. She had a workshop situation in Vermont where we spend the summers. That was great. I continue to get to the country in the summers with my companion Nina. When it comes down to it, I'm a nature boy. (laughter)
Jon Gibson performs Visitations at National Sawdust with Leo Svirsky and Britton Powell on July, 29, 2016. Special thanks to Steve Viaduct, Rye Curtis, and Jen Monroe for making this interview possible.
Britton Powell is a composer and upright bassist based in Brooklyn, NY. As a performer, he's played around the world with stops in Norway at the Ultima Festival and a residency in Japan at the Guggenheim House. Powell has toured and collaborated with acts as wide ranging as Matmos, Sensations Fix, and Marshall Allen, leader of the Sun Ra Arkestra.