John Wieners's Supplication: Selected Poems and Stars Seen in Person: Selected Journals by Patrick James Dunagan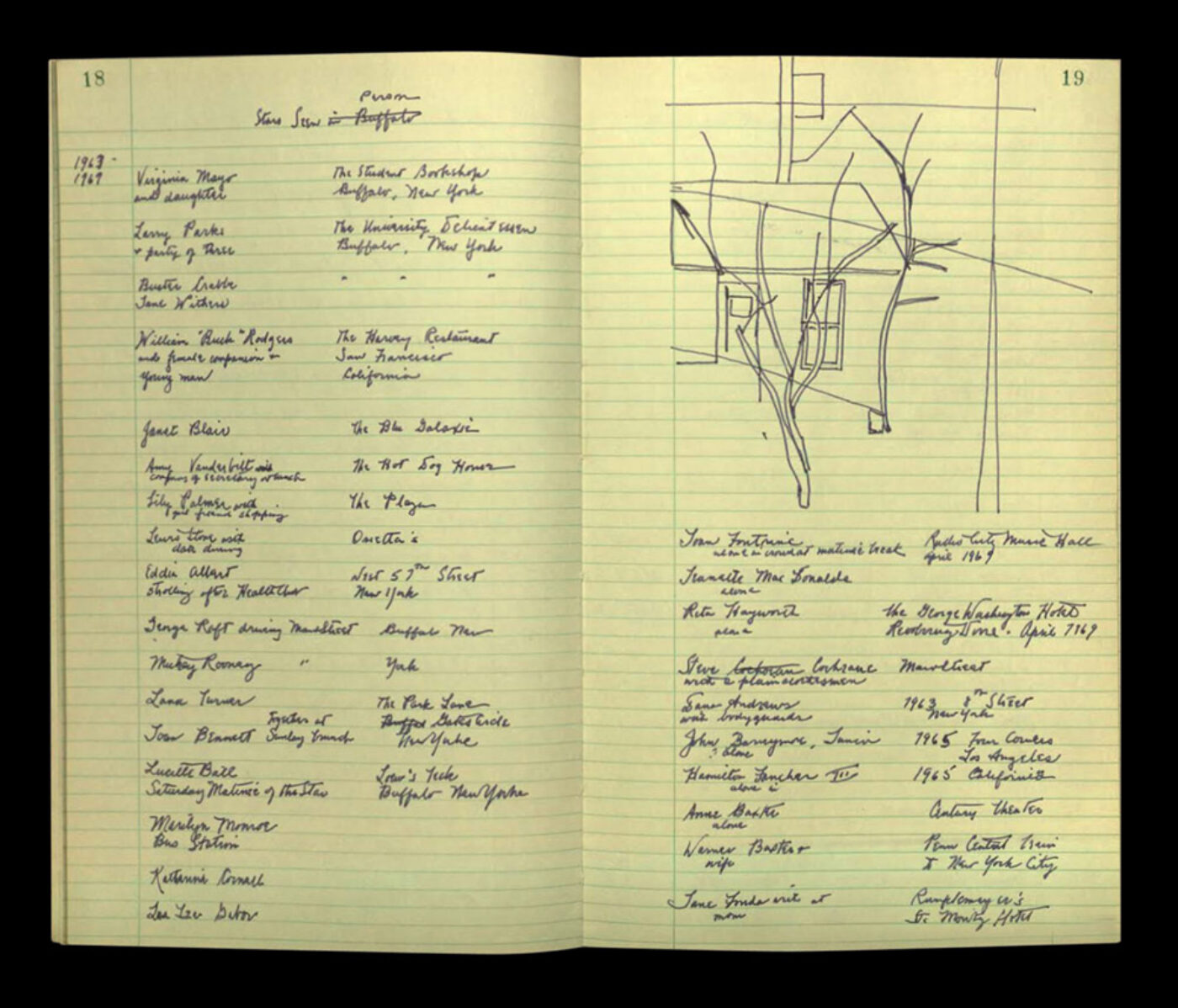 For BOMB's fall 2015 issue Alice Notley spoke with Robert Dewhurst, mentioning how when she brought up the work of John Wieners at a class she taught at Poets House "no one [ … ] knew who he was, which was amazing; he disappeared from the radar." That state of affairs is now about to change. Dewhurst, along with Joshua Beckman and CAConrad, have edited Supplication: Selected Poems of John Wieners for Wave Books, putting Wieners's work prominently back into print, ensuring that his name will soon ring bells both inside and outside of many a poetry class. At the same time, City Lights has published Stars Seen in Person: Selected Journals, which offers already dedicated readers of Wieners, such as Notley, a heretofore unpublished cascade of fairly clandestine prose and poetic sketches covering the first fifteen years of his life as a poet.
The newly published journals match and exceed all preexisting Wieners publications. They begin in the winter of 1955 with Wieners as a self-conscious youth writing rather formal, lengthy entries, employing a classic diary-like etiquette of style unlike anything previously seen from him. This is right at the moment he discovers Charles Olson and travels to Black Mountain College, in the midst of his blossoming homosexuality, and just before he heads to San Francisco and composes his landmark collection The Hotel Wentley Poems (1958). After the first journal, the texts become a hybrid mixture of prose and poem sketches, reminiscent of his published journal 707 Scott Street (1959), yet with moments of critical discernment, as he reflects on the poetry and publishing scene, particularly the vital personal importance of Boston poets Stephen Jonas, Edward Marshall, and Joe Dunn: "Dude Hombres. / Ranch Types. / The three of them totally / ignored since." There is also vivid testimonial to Wieners's tragic romantic interlude with heiress Panna Grady. Their brief yet intense affair resulted not only in an abortion, which devastated Wieners, but also left a sense of deep betrayal when Grady immediately afterward departed overseas with Olson on an equally brief yet intense whirlwind romance.
Journals editor Michael Seth Stewart's introduction and an intimate preface by Ammiel Alcalay do a splendid job situating Wieners as part of "the occult school of Boston poetry," a phrase borrowed from much under-recognized poet Gerrit Lansing. In contrast, Supplication disappointingly lacks any commentary and/or supplementary textual support. The absence of such material to frame the poems and offer some guidance to readers interested in graphing contextual features of the work is a missed opportunity. The "contradictory real" that Alcalay speaks of in regard to Journals is thus left much too easily brushed aside, even worse, unrecognized. Luckily, the phenomenal "Lanterns Along the Wall," which was "written for Robert Creeley's class of August 17/[19]72" but squirreled away within Wieners's lovely yet rarely seen early Selected Poems (Grossman 1972) has been wisely included. Wieners attests, "I can only say real happiness yields from the world of poems. And its practitioners are secret, sacred vessels to an ancient divinity." Both Selected Journals and Selected Poemsdemonstrate the infectious, tumultuous love and joy Wieners took in poetry.
Patrick James Dunagan lives in San Francisco and works at Gleeson Library at the University of San Francisco.
Originally published in
Featuring interviews with Jem Cohen, Tom Burr, Maylis de Karengal, Portia Zvavahera, SO - IL, Sarah Ruden, Michael St. John, Stephen Collier, Mayo Thompson.