The many sides of John Waters get split up into two books this season—BOMBlog investigates.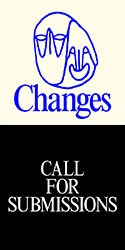 Cha-cha heels or not, save the holiday season and stuff a stocking with John Waters: Interviews and Role Models. It will bring a smile to the face of even the most hatchet-faced rebel outcast in your life. Explosive and stylish, like a molotov cocktail stuffed with an Hermes scarf, together, the two books show Waters on both sides of the interview. James Egan, editor of Interviews, culls 22 of the director's most notable Q&As (including BOMB #87 with Dennis Cooper; along with vintage articles tracing a scholarly arch of the firebrand for the venerable Conversations with Filmmakers Series of the University of Mississippi Press. This latest release follows up Waters's own 2010 memoir Role Models (Farrar, Straus, and Giroux) including essays, many derived from conversations with the very people that have inspired him—Johnny Mathis, Little Richard, Leslie Van Houten, and Baltimore's late lesbian stripper Lady Zorro to name a few.
On the occasion of Interviews' release, John Waters joined Egan and the Museum of Modern Art's Associate Curator of film John Magliozi in a retrospective conversation peppered with excerpts from the director's favorite film moments in his own work and that of others. It seemed like a homecoming of sorts for the director as the museum acquired a print of his Pink Flamingos in 1973. Waters and I were scheduled to meet just before the event and on my way to the MoMA a nagging thought entered my mind—is it superfluous to cover a book of interviews with an interview? In the end, it wasn't like an interview at all but more like a good chat covering a broad range of topics: good and bad surprises, Occupy Wall Street, and how he met past BOMB contributor Cookie Mueller. Listen in to our conversation in the podcast below.
Richard J. Goldstein is a Brooklyn-based painter, writer, and BOMB's Archive Editor.