Uniting Sounds: John Vanderslice Interviewed by Jordan Rothacker
A musician's take on Glenn Hendler's Diamond Dogs, fascism, and how art can make us more empathetic.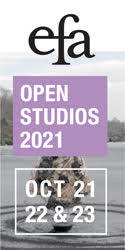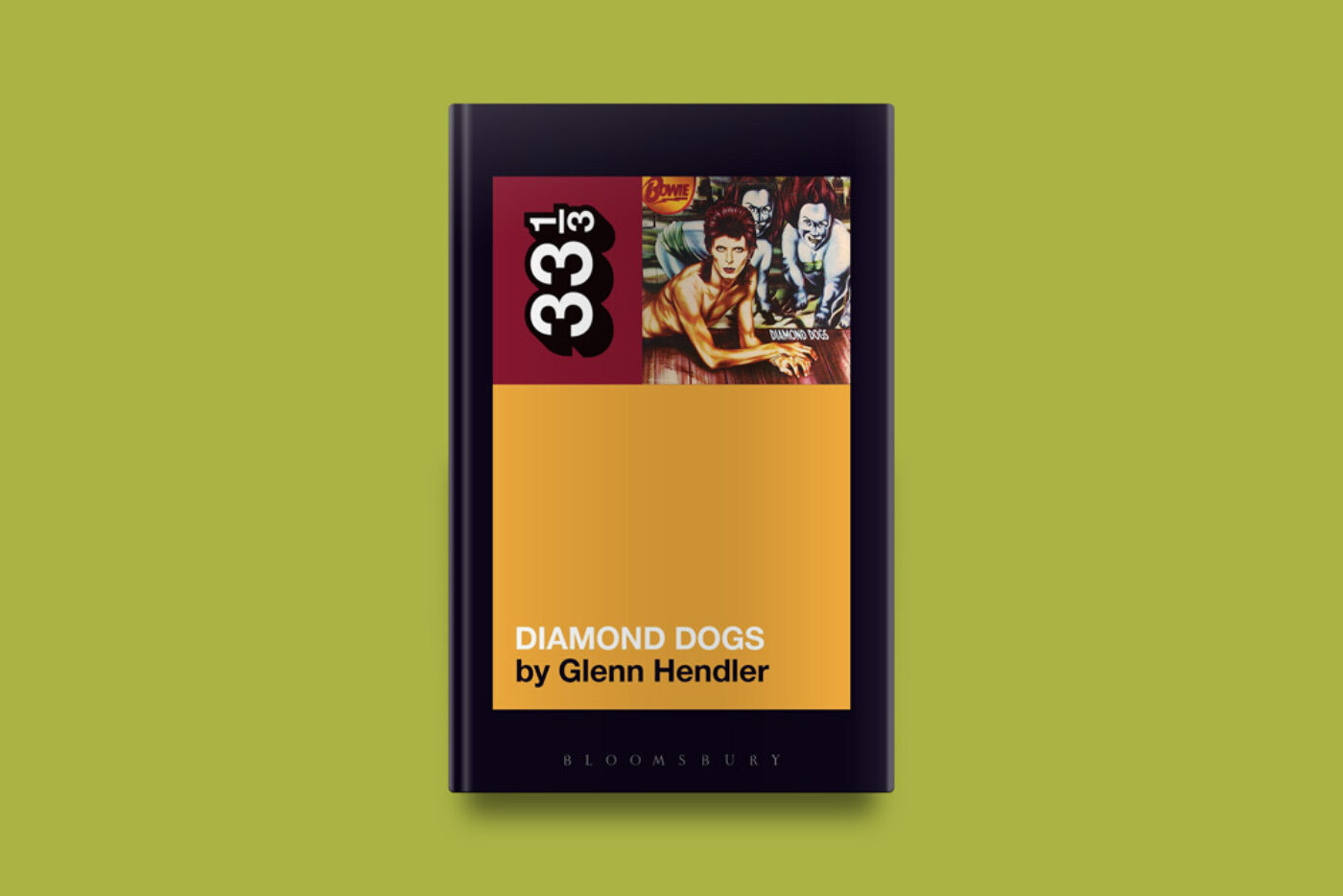 After David Bowie passed in 2016, his death became the embodiment of my recent losses. I was already a huge fan when he was alive, but my devotion to him grew even more so after my father passed in 2019— something I've written about in great detail before. Bowie has become my grief avatar, a place to put my yearning while continuing to learn from, and be inspired by, his life and work. So, when I heard that Glenn Hendler wrote a 33 1/3 entitled Diamond Dogs (Bloomsbury), like the original album. I was very excited. The 33 1/3 series is a publication of small books in which a writer focuses on one album by a musical artist, usually a seminal or transitional album. I've read several to explore both artistic processes and to geek out on albums or artists that I love.
Diamond Dogs is a weird album, and maybe an unexpected album to devote a 33 1/3 to. Reading philosopher Simon Critchley's book, Bowie, made me give the album serious attention. Critchley describes it as the album in which "Bowie finally rids himself of the ghost of Ziggy and begins the rich and speedy series of aesthetic transformations that will carry through until Scary Monsters in 1980." Critchley spends more time on it in his short volume of tribute and analysis than any other single album, but nothing like the depth we can find in Glenn Hendler's devoted 33 1/3.
Glenn Hendler teaches at Fordham in the Department of English and American Studies. His textual analysis of Bowie's lyrics and the influences of the album is deep, yet he doesn't skimp on musicology. Hendler describes Diamond Dogs as "a 'concept album' that combines at least three concepts." Those concepts involve George Orwell's 1984 (which Bowie failed in getting the rights to doing a musical of), William S. Burroughs's dystopian novel Wild Boys, and an expansion of the Ziggy Stardust narrative. All three of these aspects are given the "cut-up" treatment à la Burroughs and become a strange and loose pastiche narrative of post-apocalyptic mutants, like Halloween Jack and the Diamond Dogs, running amok in a decaying urban landscape.
This 33 1/3 is worth reading even if you know nothing about Diamond Dogs, but the most important aspect of the book, and therefore of the album, involves a political warning. Despite some confusingly pro-fascist sounding interviews in the mid-1970s around his character, "The Thin White Duke," Bowie stated in a 1974 interview, "I'm a very one-track person. What I've said for years under various guises is that 'watch out, the West is going to have a Hitler!' I've said it in a thousand different ways … That's what Ziggy was. That's what they all are … all the little characters I come up with." Hendler explains how for Bowie, fascism was not just political but a "psychological structure and a social relationship." Being a rock star cemented this for him. On stage, with a devoted audience willing to repeat back anything he told them or sung to them, Bowie learned how "easy it was to get a whole rally thing going" and how frightening it was. Hendler writes, "Diamond Dogs, by his own account, was his effort to dramatize this insight, first from the perspective of the fascist leader [as in the songs, "Candidate" and "Rock 'n' Roll With Me"] then from the perspective of fascism's followers." An album that warns about fascism is an album for our time. So, the more Diamond Dogs, the better.
In the fall of 2019, I saw John Vanderslice live for the first time. At that show he covered "Sweet Thing" off of Diamond Dogs and reminded the audience that it was from his 2013 album, Vanderslice Plays Diamond Dogs, a complete cover album of which I was aware, but had never heard. I've had an insurmountable affection for Vanderslice's songwriting, singing, and arrangements since his 2005 album, Pixel Revolt. That album, along with Emerald City (2007), contains some of the best musical responses to George W. Bush's presidency and criminal wars—iconic in indie rock circles. Vanderslice is widely respected, not just as a musician, but also for his work as a producer and sound engineer. His studio in San Francisco's Mission District, Tiny Telephone, recently closed after twenty-three years, but Tiny Telephone's Oakland location is going strong.
Vanderslice's Diamond Dogs isn't a mere cover album, but feels like something much deeper: an investigation. It's the thing itself and its own commentary at once. It's the thing itself and its own commentary all at once. This is not easy to do and might not even be intentional. It works for Vanderslice fans, but leaves you with a renewed interest in Bowie and Diamond Dogs. Vanderslice, along with his consummate bandmates—Rob Shelton on keyboards, James Riotto on bass, and Jason Slota on drums—have done something unique and special. I needed to know more about it, especially in light of Hendler's latest release.
So, I sent John a copy of the book and when he was done reading we had a chat about it all.
—Jordan Rothacker
Jordan Rothacker When did you first hear David Bowie's Diamond Dogs?
James Vanderslice My first girlfriend, Jamie White, bought me Low when I was twelve. It changed my life. Over the next couple of years, I got Ziggy, Heroes, and Diamond Dogs (this was the vinyl era, you had to save up and move slow!). It took me a while to understand Diamond Dogs. It felt like a minor work to me for a while.
JR I've heard you talk about this at live performances, but for our reading audience, why did you choose to cover the whole album of Diamond Dogs?
JV It feels the most Bowie-esque of all his records. It's the only record he played all the guitar on. It feels unfinished and underproduced, in the best way. It's a strange, idiosyncratic recording. I don't know of another record that unites sounds like this.
JR Your album came out in 2013 and Bowie passed in 2016. Any chance he heard the album and if so, what was his response?
JV (laughter) My gut feeling is that he didn't. I'm sure he had to be inundated with covers and responses to his work. And other than obsessively cataloging and documenting his own career for the history books, he didn't seem to be very sentimental. He was always looking forward
JR Did you do much thematic research into Bowie's motives in making the original album?
JV Actually, I intentionally didn't. I just wanted to be present with the songs and try to bring something new. I was trying to make my version very different. One strange (and I think very helpful) part of recording process was that my bandmates had really never heard Diamond Dogs. Yes, they probably heard "Rebel Rebel" at some point, but they simply weren't interested. They are all jazz players obsessed with Mingus and Herbie Hancock. They just didn't care, which I thought was amazing. They learned the record from rehearsing it with me. So, I was very imperfectly filtering the record back to them, forty years later, through my own lens. It was like an elaborate game of telephone. And my bandmates are complete geniuses, by the way. I think they knew we'd get better results that way.
JRIf you had read the book before, or if you had the chance to redo the cover album, would you do anything differently based on your reading?
JVI don't think so, but I think I would have been more reverent. Which is always bad!
JRHendler makes a big point early on in the book about Bowie's innovative and at times confusing use of interpolation. I remember on your album Pixel Revolt, in the song "Exodus Damage," the speaker is addressing a "you," but possibly a shifting "you," or multiple "yous." As a songwriter, how conscious of interpolation are you?
JVVery! I try to use it as much as possible. In "Exodus Damage" sometimes that "you" is a Timothy McVeigh-like character, and sometimes it's "us," and the narrator is implicating all of us. I love how Bowie plays with this in Diamond Dogs. When I was fourteen I was very sure he was talking to me directly.
JROne of Hendler's most important interpretations in the book is about the relation between rock star and fascist leader. He pins this down the most on the song "Rock 'n' Roll with Me"—through Bowie's own comments. As a touring musician who has addressed large audiences, how much validity have you ever felt about this relationship?
JVI always felt I was a natural anarchist, I loved when shows devolved into chaos. I don't think I was ever comfortable with too much control. Some of my favorite moments of rock shows are when the PA goes out. I do get Bowie's interest though, remember he was two years away from the Thin White Duke.
JRFascism is a manipulation of aesthetics in an attempt at an all-pervasive political ideology and movement. What power do you think art has in fighting fascism and in moving people and culture towards doing good?
JVI think art has always been a sacred door into empathy and kindness. I think it developed in me a greater sensitivity to people and ideas that were very far from what a Florida kid would be exposed to.
JRWhat motivated your choice to have the monologue in "Future Legend," the opening track, spoken in German in your cover?
JVFirst off, it's the weirdest song on Diamond Dogs so you kind of have to one up it. A singer songwriter named Nika States was recording in Tiny Telephone in the next room one day. I knew she spoke German so we had her do a very loose interpretation of Bowie's words. I love what she did.
JRCircling back to what we were talking about earlier, the political right accused Obama of being a celebrity president, and he certainly had charisma and wide-ranging appeal. Now we have a president whose reputation was mostly manufactured by reality show producers. Do Hendler's and Bowie's thoughts on rock stars in relation to fascism give any insight into the appeal of Donald Trump?
JVTrump should be put down, but he is a political genius. He learned so much from his time with the World Wrestling Federation. The nicknames, the character arcs, the imposition of simple narratives, it's completely brilliant. I think the answer is yes: if you have the mic and are framed on screen, you have tremendous control. And the American people want and need to be entertained.
JRWhat else do you take away from Hendler's 33 1/3 on Bowie's Diamond Dogs?
JVI think he does a great job framing the record as a somewhat risky move for Bowie. He retired Ziggy, fired most of his band, and distanced himself from Aladdin Sane (which he called a sell-out). Diamond Dogs really sounds like an outlier in the catalog, and it stands out even in the scope of his very radical and ambitious 1970s output.

Jordan A. Rothacker is a writer who lives in Athens, Georgia. This November, he will see the release of his fifth book, the sci-fi noir, The Death of the Cyborg Oracle (Spaceboy Books), set in a post-climate catastrophe, post-fall of capitalism domed-Atlanta. In Spring of 2021, all of his recent non-fiction essays involving death will be published in a volume from Reprobate Books titled, Dead Letters: Epitaphs, Encomia, and Influence.