John Phillip Santos's The Farthest Home Is in an Empire of Fire: A Tejano Elegy by Callie Enlow
In John Phillp Santos' tale of his families origins from Spain, he sets out on a quest to discover his heritage and explores the human fascination with borders.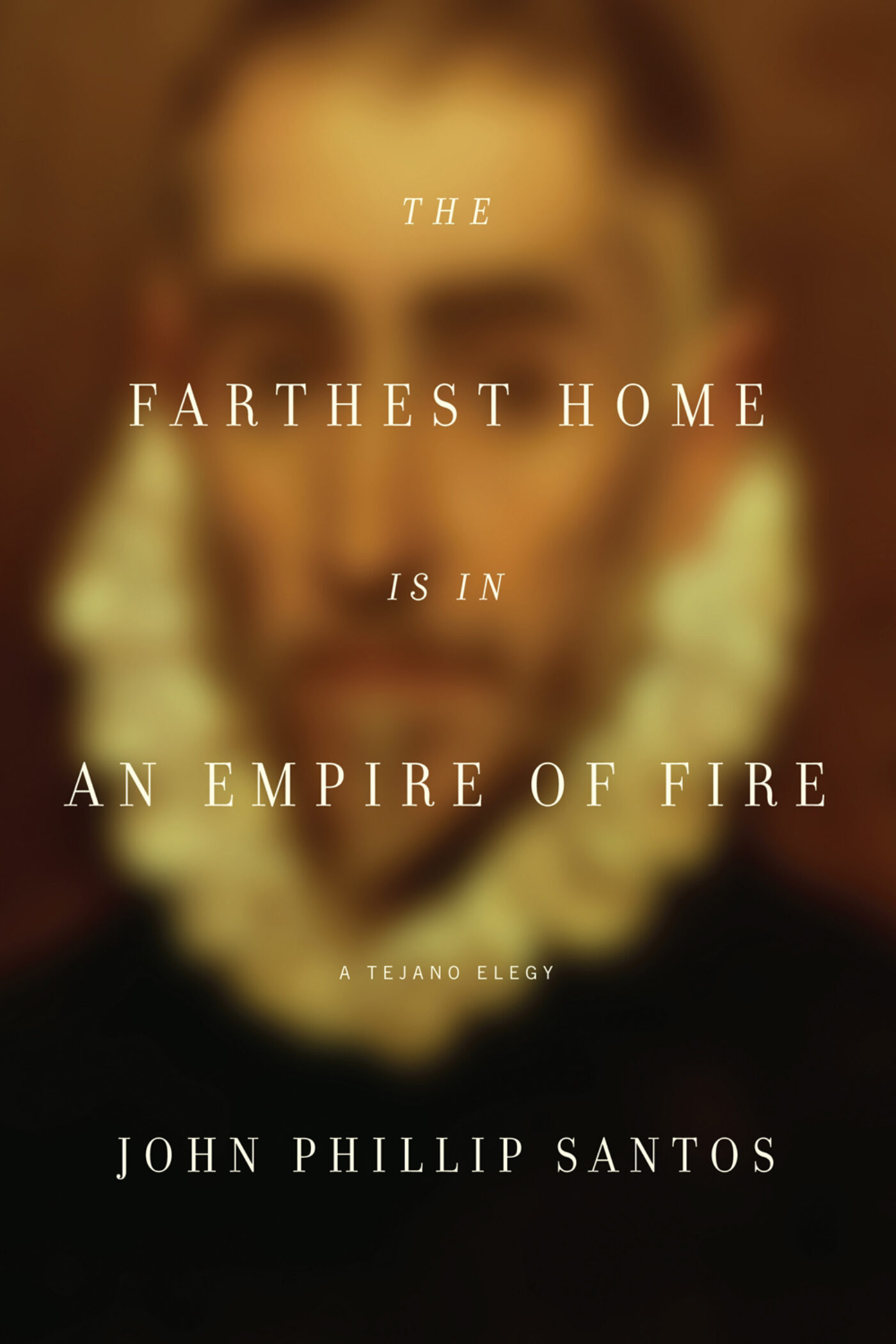 As the cultural conception of immigration increasingly focuses on the border, specifically the growing wall that physically divides the U.S. and Mexico, many forget the immersion and integration stories silently carried by millions of families, likely including your own. This portent of forgetting spurs author John Phillip Santos to unearth the origins of his mother's family in The Farthest Home Is in an Empire of Fire: A Tejano Elegy. Thwarted by the willful amnesia of mid-19th-century immigrants, goaded by an uncle's previous genealogical research and a fantastic "ancestor from the future," Santos time travels and globe-trots to the realization that human identities are far more fluid than anything contained in a family tree, or a border.
Like his first nonfiction book, Places Left Unfinished at the Time of the Creation: A Memoir, a stream-of-consciousness ode to his father's family, Santos uses dreamy, philosophical prose to turn a potentially insular narrative out onto the world at large. His story recounts a mysterious midlife calling to leave New York City in order to research the old family rumor that his mother's lineage was directly from Spanish royalty. The journey calls him to small Spanish villages, hardscrabble outposts on either side of the Texas-Mexico border, and to his hometown of San Antonio. Santos's reflection is particularly poignant to Mexican Americans, but relevant to many immigrants who suspect both colonizer and colonized roots. "Along with many other South Texans, I am a descendant of the people of this forgotten tale, but nothing of their lives was ever told to me by my elders," writes Santos early in his elegy. "Having begun their story at the turn of the 19th century as the heirs of conquistadores, they began the 20th century transformed into members of an American 'minority.'"
But reader, be warned. This is no mere sepia-tinged remembrance. In his quest to dig down to the essence of his origin, Santos ponders DNA and entertains digressions from his future ancestor, fusing genetics and metaphysics with evocative family tales. While the anecdotes can stand alone, gathering Santos's metaphysical yarns requires an intellectual commitment, but rewards with a satisfying and provocative conclusion. If science proves all humans are multiracial, Santos wonders, why do we still cling to identities that highlight our differences, "borders" like those between Tejano and Anglo, American or immigrant, delineations we now know are fundamentally porous?
The Farthest Home Is in an Empire of Fire: A Tejano Elegy by John Phillip Santos is out from Viking.

Callie Enlow is a staff writer for the San Antonio Current.

Originally published in
Featuring interviews with Charline Von Heyl, Fred Tomaselli, Mika Rottenberg, Thomas Hirschhorn, Adam Phillips, Charlie Smith, David Toop, and Jan Lauwers.