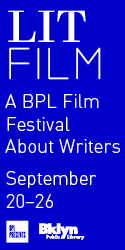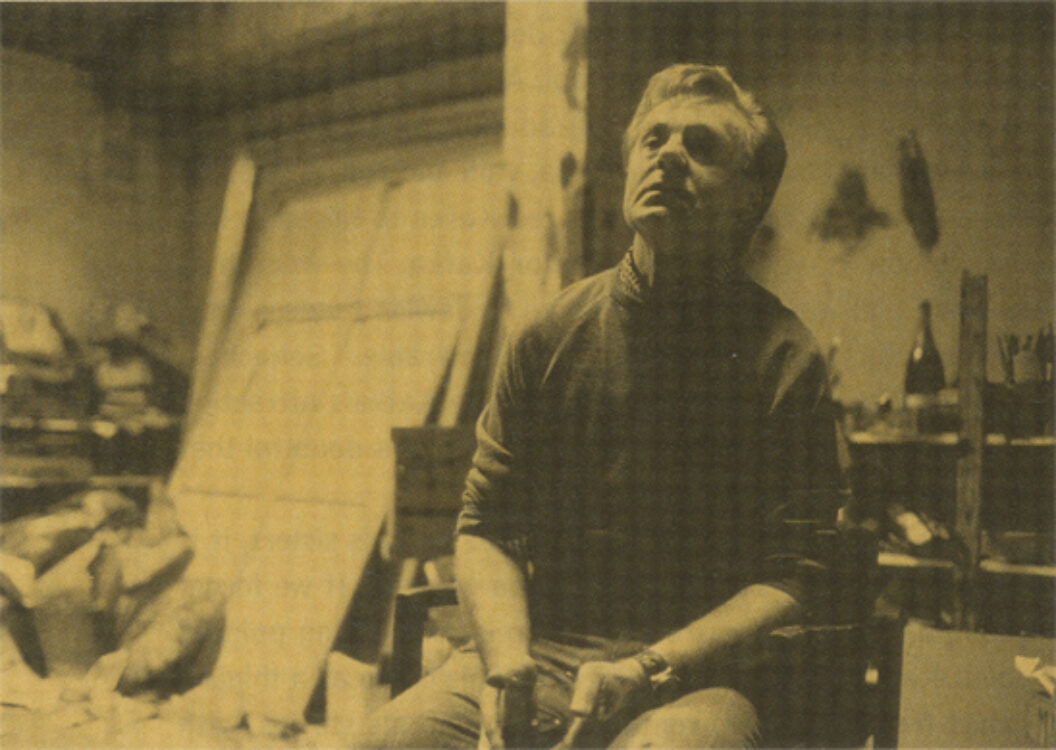 Falling through the skylight of Francis Bacon's studio, petty criminal, and thug-about-town George Dyer (Daniel Craig) falls into the arms of his future. "Come to bed with me, and you can have anything you like," Bacon (Derek Jacobi) promises the bewildered burglar, who is both cowed by and attracted to the artist's aristocratic demeanor. Director John Maybury chronicles the glorious downward spiral that ensues in his masterful Love is the Devil, a "study for a portrait of Francis Bacon." This atmospheric film about Bacon's paintings of Dyer and the tempestuous relationship that spawned them is a boozy vision of the witty and grotesque milieu, "the concentration of camp," in which the artist reveled.
Maybury suggests the passionate and volatile nature of Bacon's paintings by animating them, integrating them into the disturbing and passionate swirl of the artist's life. A protégé of Derek Jarman, Maybury is a familiar presence on the international art film circuit. Two of his earlier films, Man to Man and Remembrance of Things Fast, are lyrical fusions of sacred and profane imagery, underscored by challenging, disruptive narratives.
Daniel Farson's biography, The Gilded Gutter Life of Francis Bacon, was Maybury's guide to recreating the relationship with Dyer, a relationship which inspired Bacon's most important work. The film ends as it begins, with Dyer's suicide in Paris as Bacon is being honored with a retrospective at the Grand Palais. With support from the amazing Tilda Swinton as the Colony Club's doyenne, Muriel Belcher; cameos by Rifat Ozbek, Anita Pallenberg, Hamish Bowles, and Lucy Ferry, and a haunting soundtrack by Ryuichi Sakamoto, what emerges are the details of a poet who "went into the house of pleasure, into the rooms that are kept secret, which they consider it shameful even to name."
—Lawrence Chua
Love is the Devil will be released by Strand Releasing in October.
Love is the Devil will be released by Strand Releasing in October.
Originally published in
Featuring interviews with Yusef Komunyakaa & Paul Muldoon, Ian McKellen, Sam Taylor-Wood, Thomas Nozkowski, Geoffrey O'Brien, Alexander Nehamas, and Mark Richard.