"My dream of a movie is to end on a note of 100% ambivalence."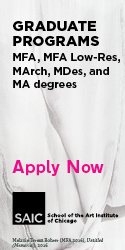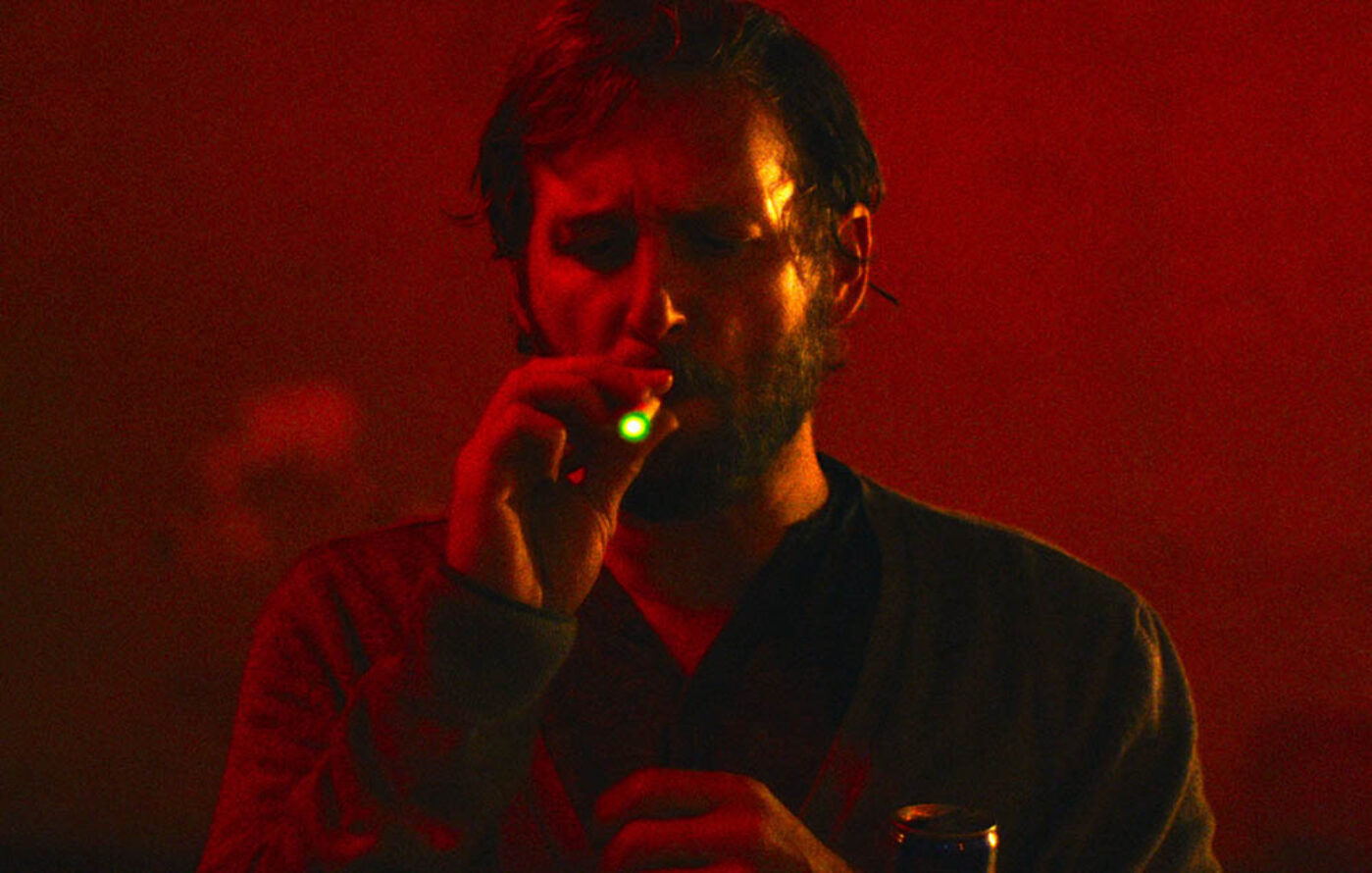 Few American indies open with the raucous energy and visual wit of John Magary's debut The Mend. Starting with an old-school iris shot and a snippet of cartoon music, the viewer is hurdled through twenty-four hours in the life of Mat (Josh Lucas), a thirty-something deadbeat drifter. In a series of propulsive cuts and blasts of LiLiPUT's punk anthem "Split," we watch him tossed out by his girlfriend Andrea (Lucy Owen), ejected from stores, insult and abandon friends at a bar, and drag himself along an empty subway platform like some primordial creature.
Mat's greatest talent—and the most reliable thing in his otherwise itinerant life—is his ability to seduce and quickly repulse everyone around him. With nowhere to go, he winds up in the apartment of his tightly wound younger brother Alan (Stephen Plunkett) and girlfriend Farrah (Mickey Sumner). They are in the midst of hosting a party where their own simmering tensions are becoming public theater. When the couple departs on a trip for Canada the next day, Mat is left alone with keys to the apartment and soon entices Andrea and her son to join him, but this arrangement is thrown off balance when Alan suddenly returns solo.
Magary's darkly comic drama starts with the familiar premise—a Tom & Jerry-like pair of mismatched brothers—and spins it into strange brew. The film's jagged rhythms, stylistic flourishes, and unexpected tonal shifts keep you guessing as to who or what will collide next and where it's all headed. Filmed largely in the Sugar Hill apartment Magary shares with co-writer and producer Myna Joseph, The Mend is both a master class in staging in confined spaces and a sharp portrait of the weird energy of New York in the 'oughts. At times unflinching in its portrayal, Magary captures the inherent messiness of intimacy and the dangers of being alone. In The Mend, relationships exist in a perpetual state of repair—fissures followed by patches, often minute-by-minute.
Paul Dallas The Mend is an ambitious debut. It's a formally inventive film that tackles big themes—masculinity, sexuality, and relationships. What was the starting point for the project?
John Magary (laughter) When you lay it out like that, it's basically a checklist of everything I talk about in therapy. Relationships, women, my brother—it's all in there.
But several years ago, I was at the Sundance Labs with a very different script, something for a movie set in New Orleans about a mother with her seven kids. It was a self-consciously ambitious film about a city I love. The project was risky, and I just couldn't corral enough support to make it happen. So, I decided to make a movie I could access quickly, which was a story about two brothers. I have an older brother, and we have a close relationship. I was a theater major and tend to gravitate toward works about family. It's the Arthur Miller and Eugene O'Neill school of exorcising your demons.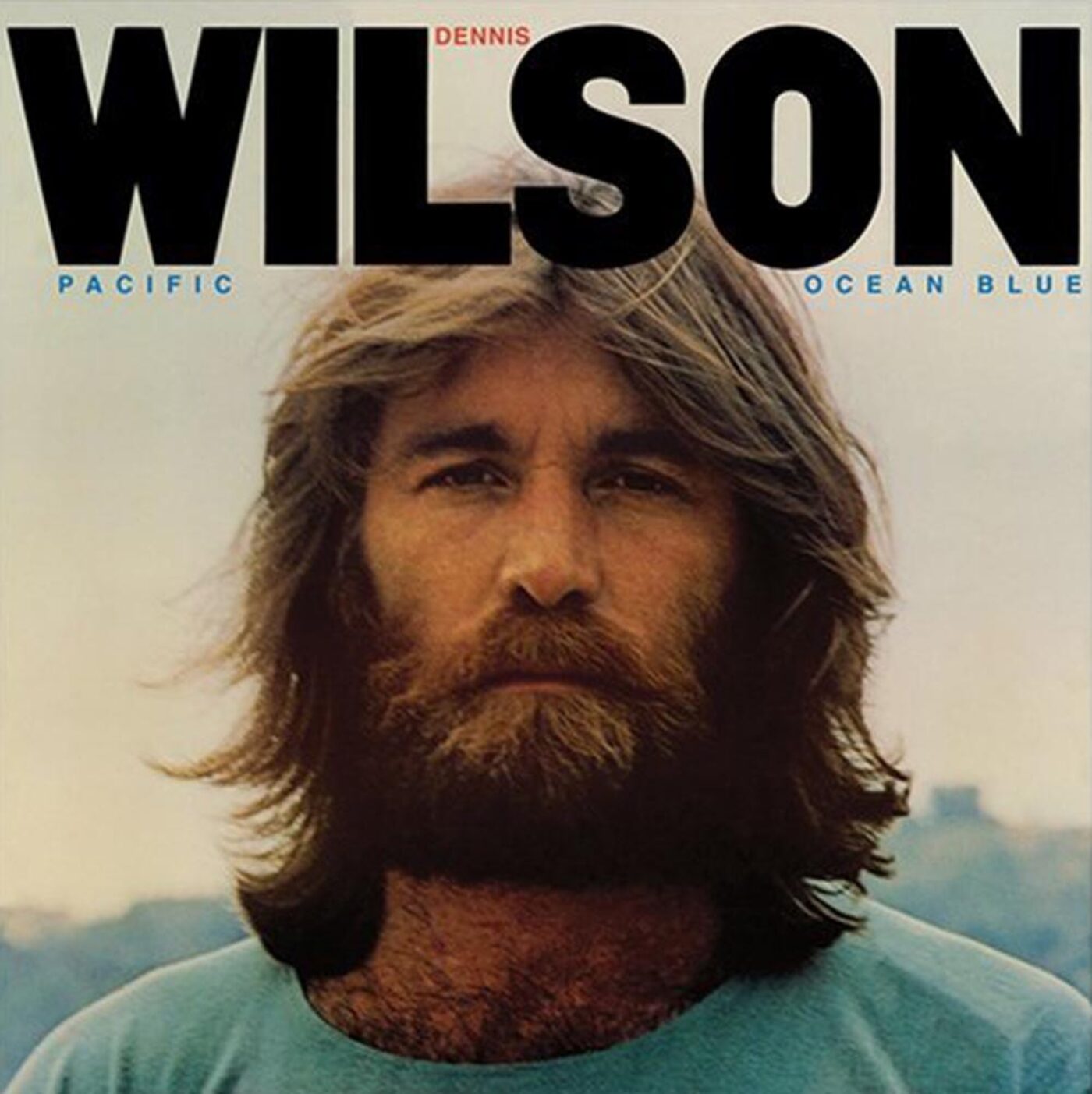 While at the Labs, Nicky Katt gave me a copy of Dennis Wilson's Pacific Ocean Blue. There was something about listening to that album and looking at its cover with Wilson's sad bearded face. Ideas began to swarm. I began to get inspired by smallness—shooting in my apartment and using a small crew of close friends, like in film school.
PD This film feels freewheeling and unpredictable, even if highly designed. The first act is basically one extended party scene.
JM In a way, the story is broken up into different movements, and I think the rhythmic structure of the film has its own kind of music. I really wanted the party scene to feel like it was going on for a long time. Parties do go on for a long time. It's essentially the first twenty-five minutes of the film. When I was writing I thought about how comedies often end with big groups of people. Although I wasn't necessarily working from a comedic structure, I thought it would be interesting to start with a group of mostly strangers in Alan and Farah's apartment and introduce everyone there.
A friend of mine says the following section is like an episode of Three's Company. Then, there's this sort of Cassavetes-ish endless night, where Alan goes downtown, gets into a fight, and the two brothers later stumble onto a film set, tormenting a production assistant.
PD There's a sense that the film is constantly mutating and changing. Characters seem to orbit each other, coming in and out of focus at different times. How did you develop that sort of structure?
JM I was having trouble finding the story's form, which is why I co-wrote the screenplay with Russell Harbaugh and Myna Joseph. We basically wrote the whole thing on index cards during a week upstate. It was a pretty rigorous process, but the film's structure changed a lot. The big challenge was trying to figure out how to balance the different tonal shifts. We joke that the film is a "quilt" but not a "hodgepodge."
A lot changed once shooting began. I'm used to making short films, which happen over the course of few days. On a twenty-five-day shoot like this one, you have time to become self-conscious and self-reflective about what you're making. The film begins to change. You adapt it to the actors, the locations, the crew. And, you become aware of the tone you're actually creating. I realized while we were shooting that the film was much more broadly comical than I ever imagined. To be honest, when I was writing it, I thought I was making Mike Leigh's Naked.
PD It definitely has some of the intense emotional realism of Leigh, but the stylistic flourishes—the camera movements, editing, and music—are much more playful and deliberate. At times, the film reminds me of classic Scorsese.
JM It's probably not an original choice, but Scorsese is one of my favorite directors. I don't think I can create pure realism. I've always been interested in precise, formal decisions. There was never a chance that I was going to make a semi-improvised mumblecore movie. When we started writing we were using those films as the model in terms of scale and production size. Of course, the film got a lot bigger.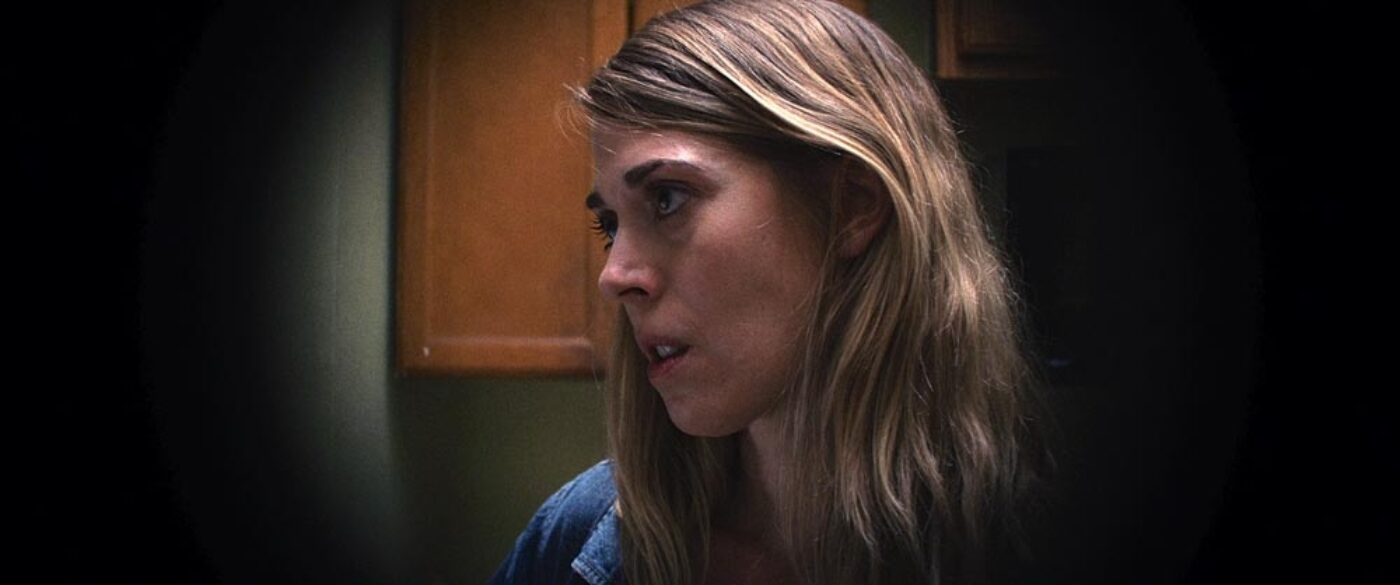 I once interviewed Lucrecia Martel, and she talked about structuring her scripts in terms of three overlapping dramatic lines in each scene. Each frame can be composed with this in mind, too, using three planes of action. I don't know if she actually works like this, but it was something I thought a lot about when writing The Mend. As a director, I tend to start from a visual place. I had certain visual ideas—the use of irises, for example. I knew I wanted to do that with this film. It was a challenge for my producer and I to convey to readers what the film was really going to feel like. It's easy to read the script and think, "Okay, two brothers, a dark comedy. Sounds familiar." My hope is that the viewer never knows where the film is going.
PD Music plays a big role here. Characters discuss and argue about it. During the extended party scene, different playlists come on, and the selections radically change how we read the emotional tenor of the scenes. The film's modernist score by Judd Greenstein and Michi Wianko is especially unique, and you tend to use it as counterpoint.
JM While writing the script, I imagined a score that would be jarring but also familiar and classical. I imagined using instrumentation that was recognizable. The challenge when working with a composer on a film score is trying to get them to work against their instincts, to write music that's not obvious. It's easy as a filmmaker to take Looney Tunes music and combine it with a battle scene. But it's very difficult to ask a composer to write crazy cartoon music for a battle scene you've shot—and to also ask that it work with the rhythm of that scene as well.
My editor started using preexisting music written by Judd as temp music early in the edit, which was useful to see what could be done with tone. I'm sure Judd was horrified to see his music cut up and out of context. He and Michi are brilliant musicians, and I wanted to work with them specifically because they come from the modern classical world. Judd has written symphonies and sonatas, and Michi is a world-class violinist. She recorded most of the music herself.
The question of tone kept coming up. As a director, I'm not interested in using music to reinforce what the audience is supposed to feel. I don't think it's dishonest to do that, but it's just not what this movie should do. Ideally, the music should pull the audience in a different direction. I see it as an element of doubt.
PD Let's talk about the cast. Josh Lucas delivers one of his strongest performances here. As an aging pretty-boy, he endows Mat with a certain appeal, which is important because most of what we see is reprehensible behavior. 
JM At one point during the shoot, the script supervisor turned to me and whispered, "Just so you know, Mat is completely unlikable." It was a question when we were writing the script and something I worried about. But Josh never once questioned Mat's lack of redemption. He never pushed for that. The character's likability and understanding were not an issue for him. I think he connected to the character's darkness, and to being at an in-between place in life. Mat is trying to make things work but can't seem to connect with people, so he lashes out. There are lots of movies and especially TV, with shows like Girls or True Detective, that have characters more reprehensible than Mat. It's not a big trick these days. But to base a 100-minute movie around someone who constantly pushes people away is a challenge.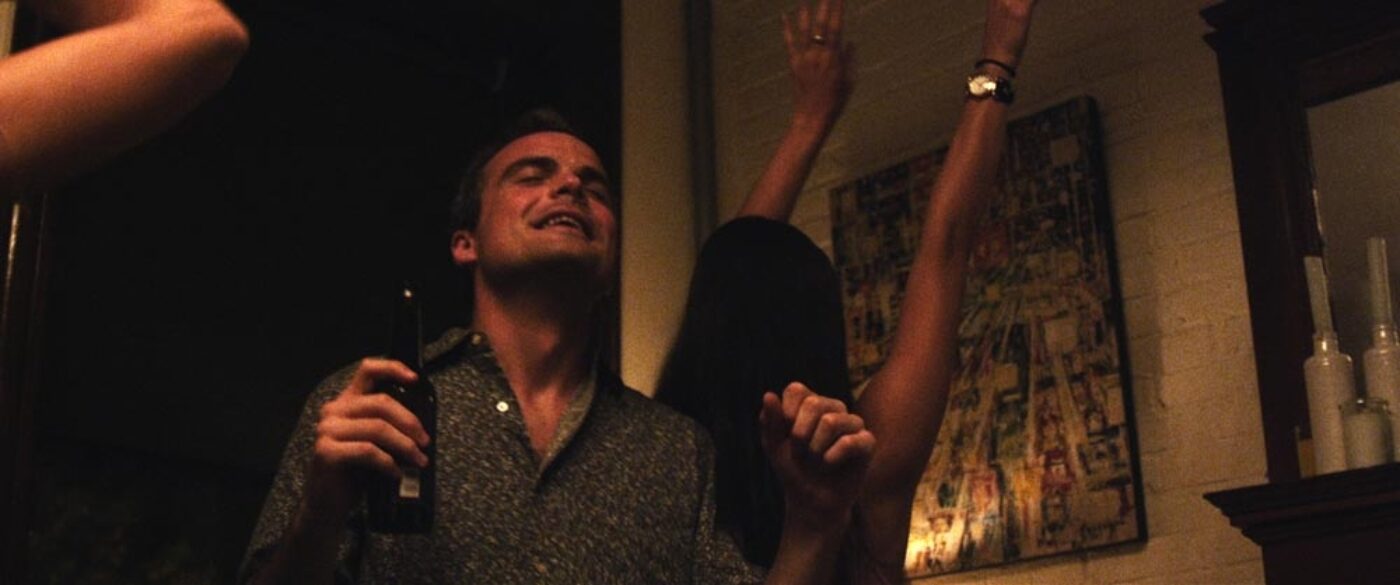 His brother Alan's journey, in simplistic terms, is whether or not he will give into the dark side. Not that Mat is evil. He is someone who is okay with chaos and has a total lack of introspection. He just doesn't look at himself. At the end of the film, he's right on the edge.
PD You mentioned drawing on your relationship with your own brother in the writing of Mat and Alan. What was it like to write the roles of Farrah and Andrea, especially since they are treated so badly by the men?
JM As a filmmaker, I'm interested in showing how things are in the present tense, not how they should be. With Farrah and Andrea, I was essentially trying to create two female characters in bad relationships. They are people put in bad positions. It's scary to see how badly they're treated, and I was aware of that in the writing. To watch it play out onscreen is a different experience.
I'm surrounded by intelligent, wonderful women in my life, and I drew from them in modeling the characters. It was very helpful to have Myna involved. The men in this movie take the women for granted, and I wanted to express that. The women are not just victims; they are complex and mysterious characters, too. Andrea is someone who dates a lot of bad men. You don't know why. You see this when her first husband shows up. It was important to me to show that she has as much rage as Mat does, but just expresses it differently. In the first scene, she screams, "Go blow your head off, and do it from the front so your face disappears!" This ability for characters to reconnect after saying such horrible things to each other is, for me, the root of the movie. It's about being able to fix and constantly adapt to breaks with people because you have to.
PD In many ways, the men behave like children, whereas the women appear to be much stronger. Mat and Alan seem to come undone when they are left alone.
JM When we showed the film in France, the reaction was, "Why are the characters making such a big deal about marriage?" They felt a proposal is just a question. It dawned on me that marriage and questions of the future might seem weirdly old-fashioned.
Alan allows himself to be destroyed by this rejection. It becomes an escape valve—not to being an independent person but to drown in his own misery. He just regresses after he returns from the trip, whereas Farrah does much better. Alan witnesses how terribly Mat treats Andrea and sees a reflection of his own anger. By recognizing her pain, he somehow understands Farrah better. He also probably feels some attraction to Andrea, too. I wanted to show that something had changed between Farrah and Alan at the end. She returns out of the blue, sits down in the apartment, and tells him to make her sandwich for her. She wants to show Alan that his anger will not control things anymore, and that she won't be dragged down by his depression. She has demonstrated the power to leave and, in a sense, this strengthens their relationship.
PD For me, The Mend is very much a New York movie, and I feel that it captures the texture of the city today in a way that's not nostalgic.
JM I saw Taxi Driver in seventh grade, and it was a formative experience because I'd never been to New York. I think my ideas of cinema and the city have always been entangled. In Scorsese's mid-70s movies, there's a sense that anyone could walk into the frame, even if this wasn't true. It's a quality that I really love. With The Mend, I was definitely conscious of wanting to capture the experience of New York today. It's a challenge.
This is why we used the locations we did. My street in Sugar Hill is not typical, but it's distinctly New York. It looks fancier than you might expect for Harlem, but it isn't fancy. I wanted to use our apartment because it has the scale and measurements of a New York apartment. It looks like where thirty-something's live. It's neither fancy nor shabby. And this is New York to me.
PD Theater veteran Austin Pendelton turns up as the brother's kooky uncle and has one of the strangest scenes when Alan visits his Soho apartment. On the way back, Alan walks through Little Italy where he gets into a fight. Was this a nod to Scorsese?
JM It is, but it was completely spur of the moment. During the first week of the shoot, we realized the San Genaro festival was going on. We knew that we wanted to film a scene where Alan gets into a fight with some strangers, but we didn't have a location locked down. So we just went for it and shot without permits. The camera was on a tripod, no lights. Staging a fight on the street is a tricky thing to do. There were cops around, but they didn't' seem to care.
When we shot on the subway platform at 144th Street it was the opposite. We tried to explain to the cops what we were doing, but they didn't care. They just wanted us out. I think the booth operator ratted on us.
PD In many ways, The Mend is a film about the impossibility of resolution. People get together and fall apart over and over. The film ends with a mysterious final image that echoes the opening shot with the iris.
JM After college, I worked in a video store in Dallas, watching three or four movies a day. The big discovery for me was Abbas Kiarostami. He shows you that a film's structure can be anything, really. An ending doesn't have to be an ending. It can just be the beginning of something entirely different, even if it's when the credits roll. My dream of a movie is to end on a note of 100% ambivalence.
The Mend is screening in select theaters around the country and on demand.
Paul Dallas is a Brooklyn-based writer and programmer with a background in architecture. His writing has appeared in Artforum, Filmmaker, Cinema Scope, Interview, and Indiewire. He has curated programs for the Guggenheim, Maylses Cinema, Times Square Arts, and Van Alen Institute.