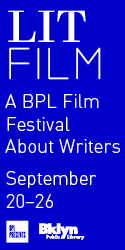 John Heys's approach is outrageously deadpan, portraying glamourous and opinionated celebrities like Diana Vreeland, Lillian Hellman in his own performances, and earlier, in other people's work, Roman Polanski in Gary Indiana's The Roman Polanski Story, Aristotle Onassis in Charles Ludlam's Galas and Miss Sandy, a street transvestite in David Wojnarowicz's Sounds in the Distance.
Heys's first solo work in 1980 examined his own adopted childhood, in which he strung up a collection of family photographs on a clothesline and speculated on the mystery of his parentage. He followed that with Poverty in the Penthouse and La Mamounia, a thinly disguised enactment of a celebrity portrait painter and a confessional self-portrait set in New York and Morocco.
Famous for his unique physical appearance and style, Heys has been recorded by many painters and photographers, including Peter Hujar, Nan Goldin, Charles Boone, Rick Shupper, Bill Costa, P. L. DiCorcia, Sheyla Baykal, Tabboo, Neil Winokur, Frank Franca, Charles Ludlam, and myself.
Allen Frame You have been the subject of so many portraits—does that have to do with the way you've become a portraitist yourself?
John Heys I don't make any connection between the two. I feel like I'm floating around, looking for who I am, especially in terms of not knowing who my parents were. That's not to say that I've gone after certain theatrical portraits with the idea of finding myself.
AF I was thinking about your autobiographical portraits, and the conclusion you've drawn that your aunt by adoption is probably your biological mother. In that deduction, physical resemblance becomes such a key to identity. In your other portrayals/portraits, you've chosen people like Diana Vreeland, with whom you have an uncanny resemblance.
JH I have that resemblance with two of the roles I've done, Vreeland, and also Onassis, who I wouldn't have chosen myself in a million years. I was cast as him by Charles Ludlam. But Diana Vreeland. Yes, I can take a picture of her and another of me and we really look alike: mother and daughter, or mother and son, or grandmother and grandson.
AF Why did you choose Lillian Hellman, whom you also resemble? You and she and Vreeland all have wonderfully large noses, for one thing.
JH I'm fascinated by her sexuality. I know that physically, I can bring a resemblance to her. I'm fascinated by her relationships with men. She found Warren Beatty extremely attractive and flirted with him and made it quite known that she desired him. I mean, bring me a Warren Beatty or a Rob Lowe and I would not have that freedom even if I desired them. I would camouflage my attraction. She also had a strange relationship with her mother, which I'm just learning about. Whereas Mrs. Vreeland was almost asexual compared to Lillian Hellman. Mrs. Vreeland's passion was for style and the passion for wonderful things in the world that did exist and still exist.
AF Your performance of Vreeland is very still: you sit as if having your portrait painted.
JH It would be easy to make her campy, but I don't want to do that. She had her own language, her own ideas about everything in the world, coupled with the way she looked. I would be perfectly entertained if I just sat there and she were sitting across from me talking. She could be passionate and extreme and demonstrative—about color, her shoes, lots of things. And there were moments when she did become a caricature of herself. That picture with the cigarette, where she asked for the photograph of Callas and turned profile to bring out their resemblance. That self-parody would occur and then pass by quickly. That's the way I do it in performance.
AF What do you think about all these artists who've wanted to do your portrait?
JH I think of Peter Hujar because he photographed me a lot. With Peter, it so often happened that he would not plan a session. We would have dinner, supper, lunch or something, and afterwards he'd be in the mood and say, "Oh, let me pull out the camera. Let's take some pictures." And I'd have a moment of self-consciousness which he'd never ever tolerate. He could see it immediately. Peter also saw what he would say was my "chic." That had to do, to a degree, with his background in fashion photography. There were things I would do for him that I just wouldn't do for anybody else. I knew I couldn't fool him. I couldn't put on the artifice in front of him. He could see right through me. He photographed me at times when I was projecting my "chic" and at other times, because we knew each other for almost 20 years, when I was totally unprepared. In some of those pictures, I really am quite vulnerable.
AF If you could choose an artist of any period to do your portrait, who would it be?
JH Francis Bacon. Cecil Beaton.
AF In your first theater work, you were used primarily visually. In fact, the first time I saw you, you were simply an usher for a production of Ethyl Eichelberger's, wearing this interesting wide-brimmed hat and veil. When you started doing your own work there was an explosion of personal content.
JH Yes, I started working with Ethyl as a kind of stage manager. Then I played nurse in Ethyl's Medea, and then we did Clytemnestra and then Nefertiti. I felt that he wanted a visual contrast which I provided. On stage with Ethyl there's a generosity of space in which to work and improvise. I didn't feel that with Charles Ludlam, who was so lightning quick—he would do something and the next second he would be doing something else. It was really a challenge to keep up with him.
AF Before Ethyl, what shows did you do?
JH I did my first performance with Angels of Light in a show called Springtime Extravaganza. I played a dark cloud and sang a song, "We are the Dark Clouds of the night…" There were 3 Dark Clouds, Jack Tree, Zamba Gomez, and myself. We had great, long, purple satin, voluminous caftans on with sequins and glitter all over them. Our hair was teased up: we all had very long hair. I can't remember how many performances we did. I was really under the influence of so much LSD.
AF What were the Angels of the Light?
JH Hibiscus, one of the founders of the Cockettes in San Francisco, started the original Angels of the Light there and then came to New York and founded the Angels of the Light here.
AF What's that story of you running around in a ballgown on acid in the West Village?
JH It was the second Angels of Light show called Birdie Follies. That was at Westbeth—a much larger, really extravagant revue. I was playing a Black Swan. Everyone was a bird of some kind. I tried to give an interpretation of a black swan I had seen in Malaga. I had my face entirely sequined and wore a jeweled top, then tons and tons of tulle that came out at my waist and black swim flippers on my feet. I had gotten into costume and was all made up when someone came up and said, "Oh, let's have a little clear-light acid." He gave me just a tiny speck of it, and I got very stoned and petrified and couldn't go on stage. Peter Hujar was playing Mother Goose, and we were supposed to have this great waltz together—the Black Swan and Mother Goose—and I just walked out the fire exit, I was so mortified, and walked from Westbeth in this tutu and these flippers to a friend's apartment on W. 11th St. It took me three days to come down.
I went to San Francisco often in those days. And then I was in the first Palm Revue with a group of about 30 people, including Candy Darling, Jackie Curtis, Alexis Del Lago—some of the legends produced and directed by Sheyla Baykal. We packed them in. One night Diana Vreeland brought Cecil Beaton and they just barely got in the back door. It was a big show—music, dancing, comedy, tableaux, solo spots.
AF Several performers from that period have revived their careers and are doing solo work—you, Penny Arcade, and Agosto Machado. But most of the people performing in the downtown venues are of a younger generation. How does it feel to be one of the old timers?
JH Some of these younger performers relate to me, and perhaps others, as being involved in drag or female impersonations. There has been a bonding there, like with Tabboo and Lypsincka. Ellen Stewart has been the mother of so many of us. She opens her house to her children. That's what she's done with me at La MaMa.
AF What are your long term plans?
JH What I've wanted for the last four years is to go back to Morocco and do tapes all over the country, mostly of women. I've recorded everything in my head from my travels there, and kept journals. But it wasn't until I made this video, The Moroccan Bride, with Andrew Horn, based on a wedding that I attended there, that I've wanted to record more. And what that will be, remains to be seen.
Allen Frame is a writer and photographer.
Originally published in
Featuring interviews with Kevin Spacey, Robert Gober, Deborah Eisenberg, Christopher Guest, Isaac Mizrahi, Kazuo Ishiguro, Marvin Heiferman, Bharati Mukherjee, John Heys, Maureen Conner, Hillary Johnson, and Ketan Mehta.