John Haskell's I am not Jackson Pollock by Betsy Sussler
In his debut book I am not Jackson Pollock, John Haskell shapes his performative impersonations of characters from Joan of Arc to Topsy the elephant into short stories with the character development of an actor and the writing skill of a novelist.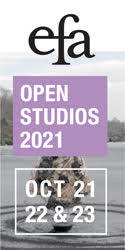 The short stories in John Haskell's ingenious debut, I am not Jackson Pollock, are like none we have ever read before. There is irony in the title; Haskell is an actor as well as a writer, and some of these were performed as monologues before they became short stories. And while he is clearly not Jackson Pollock or any of the other mythical personas he draws from history or iconic paintings and films—the characters that Janet Leigh and Anthony Perkins brought to life, Glenn Gould, Joan of Arc, Topsy the elephant—Haskell inhabits their psyches as an actor would. He dissects and reconstructs their emotional makeup. These are ruminations on compulsion. Take Haskell's description of Saartjie Baartman, the Hottentot Venus: "She realized that the man would probably hurt her, but she was more and more forgetting what that hurt was like. She felt the impulse pulling her, like a string rooted to her heart, and there was something that she needed, she felt it. He was cold and calm and terrible and yet she turned. She swirled around to find the thing that gave her, really, very little happiness." ("Elephant Feelings")
Embodying a character involves exploring the psychological possibilities inherent to that character; it is at once being in the moment, trapped by the moment, and desiring to escape that moment. That's where the conflict lies. Think of these as psychological thrillers: each character's unconscious forms the plots' underpinnings, cause and effect. As in Hitchcock's films, you know what's going to happen, it's excruciatingly inevitable: "She finds herself in the kitchen, where the knives are kept, and she opens the drawer and selects a long and shiny one. She wants to kill." ("The Judgment of Psycho")
Haskell explores character like an actor but writes like a novelist, with narratives deftly conceptual in structure, juxtaposed and constructed in a no-nonsense style best suited to reveal the intricate weaves of the heart. Rife with emotion, so familiar as to make us cry out in warning, so intimate as to make us flinch, these stories comprise a literary tour de force.
I am not Jackson Pollock is just out from Farrar, Straus and Giroux.
Originally published in
Featuring interviews with Marina Abramovic and Laurie Anderson, Paul McCarthy, Christian Marclay and Ben Neill, Jesse Reiser & Nanako Umemoto and Andrew Benjamin, Jimmy Santiago Baca and Adam Fuss, Aryeh Lev Stollman, Shari Springer Berman & Robert Pulciniby and Bette Gordon, and Elliott Sharp.