In A Body, John Coplans confronts his readers with black-and-white self-portraits of his own 82-year-old frame.

Discover MFA Programs in Art and Writing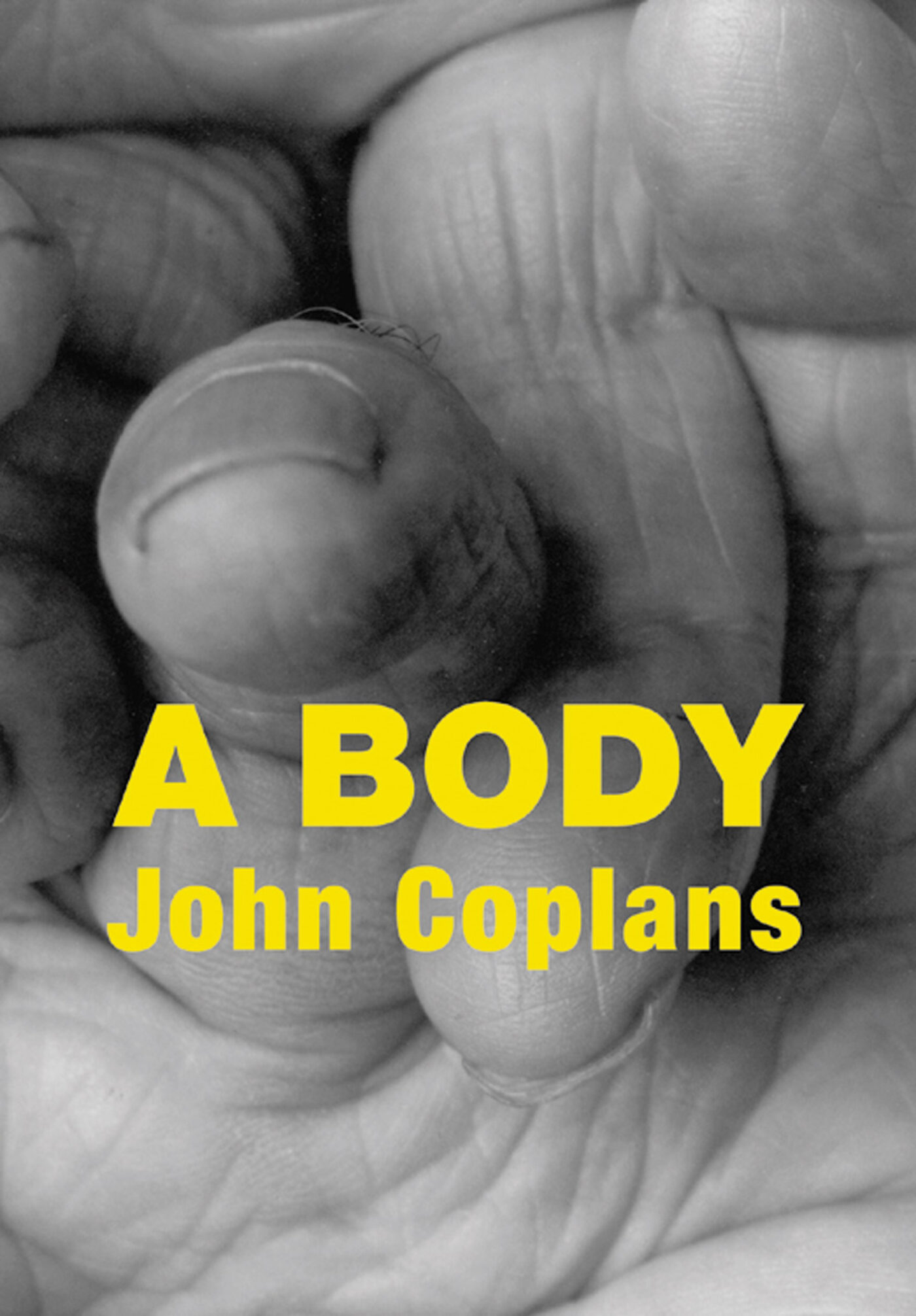 As growing numbers of men stare into their mirrors and at each other, searching for signs of aging and contemplating Botox, liposuction, and sundry implants, John Coplans has published A Body. This oversize volume is impressive, the first to successfully represent the energy and impact of the 82-year-old's imaginative, outrageous, and ultimately poignant self-portraits. For men (and women too) who struggle to gain control over their lives by concentrating on their bodies, for those obsessed with the smoothness of youth and retouched pictures, this book delivers a much-needed Zen slap.
For a quarter-century, Coplans—former painter, Artforum editor, curator, and writer turned self-taught photographer—has made his nude, aging body the subject of heroically scaled single and multiple images. The work's impact is double-barreled, fueled by his disarming honesty and humanism and by his picture-making bravura. Working with an assistant, sometimes adjusting his postures before the shutter opens by watching himself on a video camera, Coplans strikes and holds poses that explore, question, and sometimes mock conventions of both representation and masculinity. The resulting photographs of body parts, torsos and full figures are crammed with detail (hair, calluses, varicose veins, scabs, and flesh—muscular or slack) and ricochet with historical, cultural, and psychological meaning. Coplans shrewdly harnesses our lingering belief that black-and-white photographs are documentary to his own formal interests in abstraction, frontality, tension and scale.
"I have the feeling that I'm alive. I have a body," Coplans writes, describing the process of making his work. And we get to share that sense of wonder, looking at confrontational photographs that provide just enough visual pleasure, drama, comedy, and psychic distance to let us take in Coplans's unflinching musings about life and mortality and to acknowledge his work's originality and bite
—Marvin Heiferman
A Body was published by powerHouse Books.
Originally published in
Featuring interviews with Jane Hammond, Walid Ra'ad, Martina Kudlacek, Mahmoud Darwish, Jeffrey Eugenides, Steve Reich, Beryl Korot, and Christopher Shinn