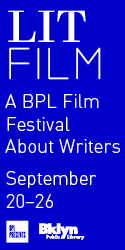 Through his translations from the French, John Ashbery joins a body of great twentieth-century American poets who have sought to trace their lineage from elsewhere, as much to undermine prevailing literary conventions as to inform us about those other traditions. In the twin prose and poetry volumes of Ashbery's Collected French Translations, recently published by Farrar, Straus and Giroux, a compelling argument can be made—that the wild diversity and vitality of innovative American poetry operates today, in large part, because of what the translator-poet found in Raymond Roussel, Arthur Rimbaud, Giorgio de Chirico, and Max Jacob. By influencing Ashbery so decisively throughout a seven-decade career, these Frenchmen have shaped us all.
Yet Ashbery's translations are not so programmatic as Pound's, nor do they feel as singularly monumental an epiphany as when one realizes how much T. S. Eliot imported directly from Jules Laforgue. Interestingly, these two volumes amounting to nearly 1,200 pages do not read as subtle critical prescriptions nor invisible manifestos chosen with historical consideration. These generous, important selections—by no means Ashbery's complete translations—span a period of sixty-plus years and include fragments from never completed Fulbright proposals, spontaneous outpourings as a working editor and reviewer who had pages to fill and intimates, whether patrons or friends, to impress. Ashbery's pressures have rarely been the leisurely or academic ones of a scholar. His translations are no exception. Ashbery is a professional amateur, one could say. In reading his translations, we have the unique opportunity to sleuth after his choices and preferences, his hobby-work and work-work, and, from the other end of the telescope, recognize that his scope of French writing is vast and idiosyncratic.
For this interview, I wanted to know more about the time leading up to his travels in France, and specifically about his years in Paris—a crucial time for him as poet, editor, and Francophile. As a poet, he was in the process of formulating his iconoclastic second book of poems, The Tennis Court Oath, whose strange syntax and subject matter belie just how fascinated he was by being severed from the vernacular he so loved. As an editor, he began working with fellow poets James Schuyler, Kenneth Koch, and Harry Mathews on the journal Locus Solus, and then was editor for Art and Literature. He would also meet new friends and lovers, notably the poet Pierre Martory, who would have a lasting impact on his life and was elegized in Ashbery's most moving collection to date, Your Name Here.
Adam Fitzgerald The volume of the translated prose is dedicated to Anne Dunn, the founder of Art and Literature, where many of the texts were first published.
John Ashbery You know the French painter Jean Hélion? In the late '20s and '30s he was an abstract painter, when that was not the thing to be in France. He had horrendous war experiences; he was captured by the Nazis, escaped a German prison camp, and somehow got to America, where he'd already lived for a while in the '30s and was married to an American woman. He wrote an account of his imprisonment and escape, They Shall Not Have Me, which became a bestseller in the US. It's just been reprinted, thanks to Deborah Rosenthal, the painter and wife of art critic Jed Perl, who's a passionate supporter of Hélion. He's always attracted passionate supporters, as well as general indifference. When I was in Paris, I went to see a show of his and wrote my name in the book, and we ended up becoming friends.
When I was a Paris correspondent for ARTnews, from about 1962–65, they used to publish a series of articles called "So-and-so paints a picture." The writer would go to an artist's studio as he or she was beginning a picture and would keep going back and recording its coming into being. I suggested doing that with Hélion. So I wrote an article about him when he had no real reputation in America, and he was pleased. He called me one day and said he knew an English couple who were painters—Rodrigo Moynihan and Anne Dunn—who would like to meet me. They were big fans of his. So I went out to their very charming house, which was toward the southern periphery of Paris, in a lower middle-class neighborhood. Their estate in the south of France is something to behold, but this home was a late-nineteenth century worker's cottage. Anne's father was a self-made millionaire from New Brunswick, but Anne lived quite simply. I wrote something about one of Rodrigo's shows for the Herald Tribune. We became very good friends. They invited me to London for a short stay when Rodrigo was having a show, and threw a party at their very modest flat in Bloomsbury, where I stayed. Anne had always dreamed of founding a serious, intellectual art journal. When Locus Solusended, circa late 1962 or early 1963, she invited me to be an editor. We called it Art and Literature. The first issue was published in March 1964. Rodrigo was well known in England, a member of the so-called Euston Road School of painters. Actually, I'm looking at one of his paintings right now—
AF —of the light bulb.
JA Yes, circa 1980. But before he painted that way—painterly realism—he was an Abstract Expressionist. Anne also asked Sonia [Orwell] to be an editor. I had thought her charming when I went to England. She lived in the same Bloomsbury building as Anne and Rodrigo on Percy Street. Later I realized she was sort of a witch. I will give you an example. One day I was walking past the Café de Flore and saw her seated with a woman who turned out to be Mrs. Georges Bataille, who was English. So I went up to her and said, "Sonia, how are you? So nice to see you. I didn't know you were in Paris." And she said, "John, would you go and sit at that table over there." She was telling me to get lost so she could finish her conversation with Madame Bataille. So I said, "I'm in a hurry, so I guess I'll see you around." I left. We never got along after that, and her contributions to Art and Literature were usually the one blemish in each issue. She had terrible taste in literature. (laughter) In fact, that Bataille translation [the one included in the FSG volume] was not my choice, but I translated it because Sonia wanted it in the issue and she wouldn't have been capable of translating it herself. Anyway, although we were all united against her wicked ways, Anne is now very loyal to her memory and I can never say anything disrespectful of Sonia.
Anne and Rodrigo found Sonia a nice apartment near Saint-Germain-des-Prés, which was also to be used as the office of Art and Literature. But Sonia was usually sleeping off a hangover or entertaining people other than us, with drinks and dinner. Sometimes we couldn't even get into the office! Rodrigo once said, "It's monstrous"—a word the English like a lot. But Anne is very loyal to her friends, that's the adjective I'd use to describe her. She's a typical Virgo. Anyway, what else can I tell you?
AF When did you first get to France?
JA My first year, the 1955–56 academic year, I was in Montpellier. Fulbright applicants had to list two places where they'd want to study. Everybody, of course, put Paris as number one, so not that many people got their first choice. I listed Montpellier because a friend of mine had said, "Why don't you pick Montpellier? It's sunny, it's in the south of France, near the sea." It was, but it was terribly dreary, although it's supposed to be very glam now. I snuck off to Paris as often as I could. There were very cheap hotels then that you could stay in for like a dollar or two a night, which I didn't really have. My stipend was like 135 dollars a month, but my parents helped.
I had an American friend in Paris whom I met in New York, Elliott Stein. He was a scholar of films and later film critic for The Village Voice for a while. He showed me the Paris ropes, and then I met Pierre Martory in March of '56, and would stay with him when I came to Paris. He moved shortly after I met him to the top floor of an old apartment building in Paris; a lot of older buildings had maids' rooms that were rented out for people to live in after the era of servants passed. His room had a sink and a private john, which was quite unusual and much to be esteemed, and a lovely small terrace which looked out over the Eiffel Tower and Passy, the sixteenth arrondissement, a very chic part of Paris. It was in the Rue Spontini, named for a nineteenth-century Italian composer. Some of the streets in the district were named after composers.
AF How soon did you begin translating to make extra money?
JA I don't think I did that my first year. I got my Fulbright renewed.
AF How hard was it to get it renewed for that second year?
JA It didn't seem very hard. But I did nothing to deserve it; I seldom showed up at my classes in Montpellier. I had a project to translate a selection of modern French poetry into English, and I did do that and met with an advisor who helped me with the translation. In fact, there are a bunch of those poems in the poetry volume.
AF Who was the advisor?
JA I can't remember his name. So I went home at the end of the summer to visit my parents for a couple of weeks, and then came back by ship again, which was the way most people travelled overseas in those days. I got my Fulbright renewed not for Paris but for the University of Rennes, which is a large town in Brittany. I found it more hospitable than Montpellier. It was also much easier to reach from Paris. There were express trains that took three or four hours.
I went back to America in the summer of '57 when my Fulbright expired, and spent that school year in New York taking graduate French lit courses at NYU thinking I would get a PhD in French literature so as to be able to teach. I taught first and second year French at NYU's Bronx campus. During that year I lived with Jimmy Schuyler in a sixth floor walk-up.
AF Where?
JA On 49th Street between First and Second Avenues. Our apartment had a lovely view of the UN building, and the rest of the street was quite nice except for the dump we lived in. I began writing reviews for ARTnews that year to supplement my meager income. At the end of the year I persuaded my parents to let me go back to France in the summer of '58. I planned to do research on Raymond Roussel, which no one had yet done. So I went back, supposedly for the summer only, but kept extending my stay. When I look back at my letters to friends then, I realize I lived through years of uncertainty as to where my next meal and next month's rent would be coming from. (I recently ran into a filmmaker of my age whom I'd known in the '50s, who said, "People don't know how poor we were back then.") I eventually got a job as art critic for the Paris edition of the New York Herald Tribune on the strength of the reviews I'd done for ARTnews, and began reviewing on a twice-weekly basis. I actually produced an enormous quantity of articles for them—I don't even have all of them. Somebody should do research on them, because they probably illuminate or dis-illuminate my poems in many ways, which I'm not interested in knowing about.
AF How much did you get paid?
JA They paid me fifteen dollars for an article. Granted, it was another time but, of course, you couldn't live on it. It did enable me to get other writing jobs for art magazines. For instance, through that, I got a job as a correspondent for Art International, an American magazine based in Zurich. Then I was the Paris correspondent for ARTnews for a while. Stitching them all together, I was able to just barely hang on in Paris. I was still getting help from my parents, and Pierre was also very generous when I really needed it, although he had pretty lousy jobs. The best one he had was as a press secretary for a right-wing senator. He also wrote for magazines. He ended up being an editor of Paris-Match, the very popular weekly magazine in Paris. It was sort of like the French Life magazine, if you've heard of Life magazine.
AF I think I've heard of Life. What kind of articles did Pierre write?
JA Theater reviews and other arts-related articles, including interviews with people like opera singers, ballet stars, and movie actresses.
AF When did you start translating?
JA Maybe a year or so before I went to France, and probably for pragmatic reasons—friends needed things translated. I remember doing a few of the Max Jacob prose poems for a friend who was involved with a concert including musical settings of them; they were printed in the program.
AF How good was your French at the time?
JA Not that good. For instance, a Jacob prose poem in the book begins, "It was near Lorient." I had translated it as: "It was near the Orient." My Fulbright advisor kindly told me Lorient was the name of a town in Brittany. Once when I was really hard up for cash in Paris, I translated two detective novels—
AF Under a pseudonym.
JA Yes, they were pretty trashy, but I was instructed to make them trashier because they weren't sufficiently lurid for the American public.
AF Could you tell us your pseudonym and what the titles were, in case someone wants to go onto eBay?
JA The pseudonym was Jonas Berry, because that's sort of the way the French pronounce my name. If I pronounced it Aash-bery they would put an "H" as a middle initial—John H. Berry—because the sound of h in French is ash. The novels were supposed to be published by Dell in America. After the French publisher paid me the 150 dollars I got for each one, I never heard what happened to them.
AF Didn't one of them sell quite well?
JA My friend David Kermani was compiling a bibliography of my work in the early 1970s, and I kept thinking of things I had published and forgotten about. One day I remembered those two detective novels, so he became very interested. We got someone at Dell to receive us, and went through old dossiers. Finally the man said, "Yeah, we did publish these, but they didn't do very well. One of them only sold 50,000 copies and the other sold 60,000." (laughter)
One, in French, was titled La Biche (The Doe), but The Deadlier Sex is what I ended up calling it, for whatever reason. The other was called Champagne Obligatoire or Compulsory Champagne.
AF Wait, you published a novel in English called Compulsory Champagne?
JA No, that was the French title. I wanted to call it Compulsory Champagne—cheap nightclubs in Pigalle would have a one-bottle minimum, like a cover charge. You'd have to buy a bottle of horrible champagne for 100 dollars. The menu would list Champagne Obligatoire. Actually, Obligatory Champagne would have been better.
AF What did you translate it as?
JA Murder in Montmartre. I didn't choose the title. On the flyleaf of those Dell translations, it said it was translated by Jonas Berry and someone else. I said to the man at Dell, "I don't know who that could be, I was the only one involved in this translation." David did some investigation and found the guy in the phonebook. It turned out he was a professor at Columbia. When David called him, at first he didn't remember the books at all. Then finally he said, "Oh right, I remember now, Dell used to have me doctor their French translations, which I did, but this was the case of some guy who couldn't even write English." (laughter) Two weeks later his obituary was in the Times.
AF When did you start learning French?
JA Well, after a year of French in high school, I was sure that my mother read my diary, so I translated dubious material into French.
AF What did you want to make sure she couldn't read?
JA Wouldn't you like to know! For instance, I knew she probably knew the meaning of garçon, (laughter) so I changed it to the slang word gars. I had a children's encyclopedia, The Book of Knowledge, which had belonged to my mother, published around 1910, I think. Among the many entries in it were the history of astronomy and the medieval world. There were French lessons in each volume (there were twenty) featuring conversations in French, and they looked so elegant and pretty that I wanted to learn the language. I also had a volume of stories by Madame d'Aulnoy, whose marvelous story "The White Cat" is in my first volume of translations.
AF So what grade were you when you took your first French class?
JA Probably tenth.
AF After your first year abroad you came back to New York, and—
JA When I was enrolled at NYU, in the graduate French department, I got enough credits for a PhD—
AF Really?
JA Yeah, but of course I needed to write a dissertation. I picked Raymond Roussel because nobody knew very much about him, and I found his work fascinating. The French weren't interested in him at all at that time, but since then he's become very chic in France.
AF So why didn't you complete your PhD?
JA I didn't want a PhD, I just wanted to live in France! So once I got back there, I figured out ways to hang on until I finally had to return in 1965 to care for my mother after my father died.
AF So in Paris you were contacting everyone in the known universe to see what stories they had about Roussel. When I was working for you, I was in your attic and I picked up a letter from Samuel Beckett about his memories about Roussel.
JA Which were nil. We actually couldn't read that letter—
AF —he wrote sideways.
JA I wasn't able to read one word of his handwriting.
AF There goes your friendship with Beckett.
JA I had met him a couple of times, had dinner with him and Joan Mitchell once, and found him very cordial. He was very fond of Joan, actually.
AF You were able to contact Michel Leiris?
JA Oh, sure. His father had been Roussel's business manager, so Michel had known him as a child. Roussel was extraordinarily rich, eccentric, and gay. He kept a woman friend, Madame Dufrêne, whom he had pose as his mistress. Through Leiris, I discovered that she had gone to live in Brussels after Roussel died in the '30s—it was cheaper there and she didn't have any money. Leiris gave me an address he had before the war, and I finally tracked her down. There was a shop on the ground floor and two floors of apartments above, and the shop owner said he didn't know who the woman was. As he was talking, a tenant came through the shop and said, "Oh, I remember her; she went to live at the so-and-so nursing home." So I went over to that place, and I eventually saw quite a bit of her.
I told Leiris about the miserable place she was living in, and he had her placed in a very nice private rest home. I went to see her there once, and she wasn't very happy because she missed her cronies at the other place. She said, "Michel Leiris thinks this is the earthly paradise!" Another funny event: I gave a poetry reading at the office of the American cultural attaché in Brussels. Do we still have cultural attachés? Anyway, I wasn't known then as a poet, but I was in the Grove Press anthology Donald Allen edited. The attaché was a musicologist, Gilbert Chase; he saw the anthology and invited me to Brussels. I told Madame Dufrêne about it, and she said, "Oh, I must come to that." She didn't know any English, of course. I said, "I don't think you'd enjoy it that much." And she replied, "Oh yes, I'm sure I would."
AF So Roussel's mistress showed up at your poetry reading?
JA I picked her up in a taxi; she was wearing her last remnants of finery and had makeup smeared over her face. She was quite a sight! She came to the reading and pretended that she enjoyed it very much.
AF Tell me about "In Havana," the Roussel piece included in the Collected French Translations.
JA Roussel had arranged for the publication of six unrelated tales under the title "Documents to Serve as an Outline," which, as it turned out, occurred posthumously; the framework that was supposed to link them together wasn't given. The French word for "outline" is canevas, which also means an embroidery canvas that has to be completed. When I would go to parties or cafés with intellectuals jabbering, I would interrupt them and ask if they knew anything about Roussel. One of the people I pestered was a Romanian surrealist painter named Jacques Hérold, who said, "I happen to own an unpublished text of his." It turned out that Hérold had a proof copy of the unpublished preface to Roussel's final, unfinished work of fiction.
AF Incredible! Didn't the Parisians give you a nickname for being so obsessed with Roussel?
JA A woman named Paule Thévenin, who had been close to Artaud, referred to me as Ce fou d'Américain qui s'intéresse à Raymond Roussel, "that crazy American who's interested in Raymond Roussel." Anyway, Hérold lent me his document, the unpublished proof of the introduction, which explains how these tales are linked together, although it doesn't really do so very clearly. The names of the characters are left blank with only initials, whereas with the published chapters they're complete names. I've never found out much about that, but he obviously had some code or more than one going.
AF Kenneth Koch turned you on to Roussel, coming back from his Fulbright in France. What was it about Roussel that excited you and still excites you now? For me, it's hard to get into because it is just so dry.
JA That's what I find so exciting. It's as though he's trying to reduce the temperature of literature to absolute zero. Somehow, the closer he gets to that, the more passionate it seems to become, just because of his fanatic and fantastic desire to reduce everything to something clear and passionless and meaningful only in itself. It doesn't have any allegorical quotient.
AF In French, is it very literary? Once you said it was very technical sounding.
JA I think it was Leiris who said that Roussel wrote the kind of French that students were instructed to write at the Lycée: grammatically correct and totally limpid and cold. I don't know why it appealed to me so much. I don't think I'm a cold person myself. Maybe that's why.
Another thing that was interesting about him was the look of his books. He had them all published at his own expense. He chose a publisher, Lemerre, who was famous for publishing the academic Parnassian poets in the nineteenth century. Even back then they were considered stuffy, but Roussel was impressed by the handsome way their books were produced and by the fact that they would take him on for money, which a lot of reputable publishers wouldn't do. For one of his books, New Impressions of Africa, he commissioned anonymous illustrations from a hack illustrator. It's very difficult to translate because it's cut up into grammatical segments that nest inside each other. It's also a challenge to read because you have to connect the matching fragments together. It's a perfectly simple text, but if half of a sentence is on page twelve and the other half is on page eighteen, it becomes difficult. Roussel wanted to have it printed in different color inks, which at the time would've been fantastically expensive, even for someone with his resources. But now it's feasible, and recently Princeton University Press has published it like that, in an English translation by the poet Mark Ford.
AF How did Kenneth Koch find him? He told David Lehman about going to the bookshop near the Luxembourg Gardens and asking for a Surrealist book, and the proprietor said, "If you want to read something way out, here's Raymond Roussel."
JA That would've been the José Corti bookstore. They had a lot of Surrealist books. I went there as soon as I got to Paris.
AF You met Pierre the first year there but would only translate his work much later, once you were established in the States. Did he ever translate your work as well?
JA He translated some of mine very early in our friendship, but no one was interested in my poetry then. I translated him much later, when I realized if I didn't, no one would ever read his poetry, since he didn't want to have to go through the agony of sending it to a French publisher. He had a horror of that, in fact.
AF Didn't he retreat from publishing after his first novel came out?
JA His first novel was very well received and, for a short time, he was considered a young fiction writer to watch. He was always working on a novel, and he finished a few. He sent one to his editor, Robert Kanters, who had published his first one but who, though gay, turned down the second one because it had a homosexual plot. Things took much longer to get liberated there than here. Kanters was very well known in the French literary world. In his book of memoirs he wrote, "And then there was the young, talented novelist, Pierre Martory, I don't know whatever happened to him…" Pierre was going to write a letter to him saying, "You certainly do know what happened to me, because you turned down my second book!"
AF The title of the first novel is Phébus?
JA Yes, Phébus ou le Beau Mariage (Phébus or the Good Marriage). He left several incomplete novels and lots of poems. I have to say that I wasn't that impressed by Phébus myself when I read it. It seems dated now—sort of like the novels of Mauriac, who wrote about the bitterness of bourgeois French provincial life.
AF You've described the difference between French and English as that of a violin and piano.
JA A lot of musically minded people have complained that the violin and the piano simply don't belong together. I once felt that way about violin and piano music, but I mean, there are all these great works, like the Fauré sonata.
AF The piece that your long poem "Litany" was based on, isn't that Duo for Violin and Pianoby Elliott Carter? Isn't it one of your favorite pieces?
JA Yeah.
AF In their introduction, Rosanne Wasserman and Eugene Richie quote a passage regarding Stravinsky's Duo Concertant from an interview you gave with Harry Matthews. You surmise he wanted to address the problem of how "absolutely incompatible" the two instruments are. Is your work as a translator difficult because you feel you're facing the same incompatibility, that French and English can't work together?
JA No. I think an English translation of a French text is genetically different from the original. People say that some piano music is pianistic. French never seems to be English-tic, if you will, but that doesn't mean you can't have idiomatic versions in both cases.
AF Just building off of that, you've often said to me that you thought one of the reasons you loved Rimbaud so much was because he was able to avoid the "tyrannical clarity" of the French language. There is something about the French language that leads toward clarity and sense, in a way, where English can kind of go off more.
JA Yeah, there's no room for dark, musty corners. It's as though something written in French were completely illuminated just because of the nature of the language.
[Editor's note: The interview combines transcripts from a phone call with Ashbery, as well as a conversation chaired by Bianca Stone and Adam Fitzgerald for NYU's MFA writing program, whose attendees included Richard Sieburth, Rosanne Wasserman, Eugene Richie, and Jonathan Galassi. It would not have been possible without the support of Deborah Landau, director of the writing program, and David Kermani.]
Originally published in
Featuring interviews with John Ashbery, Charlemagne Palestine, Juan Isle, Giuliana Bruno, Lola Arias, Roxane Gay, Tania Bruguera, and Joe Sola.