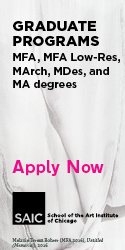 Jodi Long is currently appearing in two feature films, Patty Hearst, and Sour Sweet, a film about a family that immigrates to England. She has just finished a tour of the US, Germany, and Australia with the Philip Glass/David Henry Hwang production 1000 Airplanes on the Roof, in which she is on stage for almost 90 minutes, alone except for the seven musicians in the Philip Glass Ensemble who sit on the stage in a pit, and the set of Jerry Sirlin's slides. (He did the Madonna tour and operas.)
Michael McClard This monologue is about the character's experience with aliens?
Jodi Long It's about an ordinary person to whom a very extraordinary thing happens and through this has to deal with real life; or at least try to figure out what the hell's going on.
MM I would imagine if you were abducted by aliens, you might think you were going insane.
JL There's a skepticism involved, which everyone who has been abducted reports, which is—this can't be happening to me, but on the other hand, it's too real to be crazy.
MM Is this based on Communion by Whitley Strieber and Bud Hopkins's books?
JL And a lot of other things. David Hwang researched this. There were reports from China, from Brazil—many different theories. Legend says that the Egyptians were the sons of God who came down from space, the Mayans, too. Maybe, beings have been coming down for a long time, and have played different roles—as the architects of civilizations.
MM In 1000 Airplanes, is the alien similar in appearance to Budd Hopkins's version—the big eyes, large head and the pale grey skin?
JL No. Our aliens don't look like that at all. They're much more abstract. All the abductees' accounts say that they've had implantations. Some say on the nose and some say on the ear, mine in the show, is up my nose. Actually, I was visited by this woman who was the head of the Abductees Club in the United States. She came to see the show and she loved it. The feeling I got was so intense that I really believed her pain, just in the two seconds we spoke.
MM I'm skeptical. I can see parallels in people's yearning for God or for some sort of visitation by a higher being.
JL Some people think it's mass hysteria. It's interesting, I just read Strieber's latest book, a follow-up to Communion, and in it he poses an interesting point which I've always felt is true—you have to confront your fears in order to get to the next level. I think some of David's play is about weathering; what we choose to forget, what we choose to remember, and what painful things we do not remember. And I think it's about feeling, too. This one woman said to me, "In my own life, I don't like to go into those parts of myself, or those kinds of feelings, but you made me."
MM We're not into tragedy. Are you looking at other scripts?
JL I'd like to do a movie where I could look good without having to put a wig on.
MM Did you wear a wig in …
JL In Patty Hearst I wore a wig. And in Sour Sweet I played a refugee, so I looked pretty terrible. I would like to play a modern woman. I mean, not that these others weren't fun, but it was different. So, that sort of thing is in development. We'll see what happens, but I don't want to talk about it now. It's so hard to tell. I don't believe anything. Even once you've signed the contract, you're not guaranteed it's going to happen.
MM When did you finish Sour Sweet?
JL Last year, this week.
MM And it's just now …
JL Getting an American distributor. They've had their European distributor for awhile. It's almost a racial thing, because its leads are Chinese.
MM What do you think the market for this film is going to be?
JL The woman who's the lead, Sylvia Chang, is a Hong Kong movie star so she does have a certain following among the Chinese-speaking community. But I think Chinese-Americans, Asian-Americans in general, are much more interested right now in how Asians are portrayed on the big screen and the breaking down of stereotypes. Mike Newell, the director, also made Dance with a Stranger, about the last woman hanged in London. His forte is in dealing with human issues and I think, even though at first, you see Asian immigrants on the screen, in the end, if we've done our job, you just see human beings going through life like everyone else. Ultimately, whether it's Sour Sweet, 1000 Airplanes on the Roof, or Patty Hearst, people will just see a human being who happens to look like me.  
Originally published in
Jon Robin Baitz, David Cronenberg, Harry Mathews, Richard Martin, Peter Ackroyd, Annette Messager, Javier Vallhonrat, Jodi Long, Christian Boltanski, and Kenji Fujita.