Joan La Barbara and Ne(x)tworks at Roulette by Nick Hallett
Joan La Barbara staged an excerpt from her opera-in-progress Angels, Demons, and other Muses last Thursday. Nick Hallett describes the otherworldly sounds she created with the experimental music community Ne(x)tworks.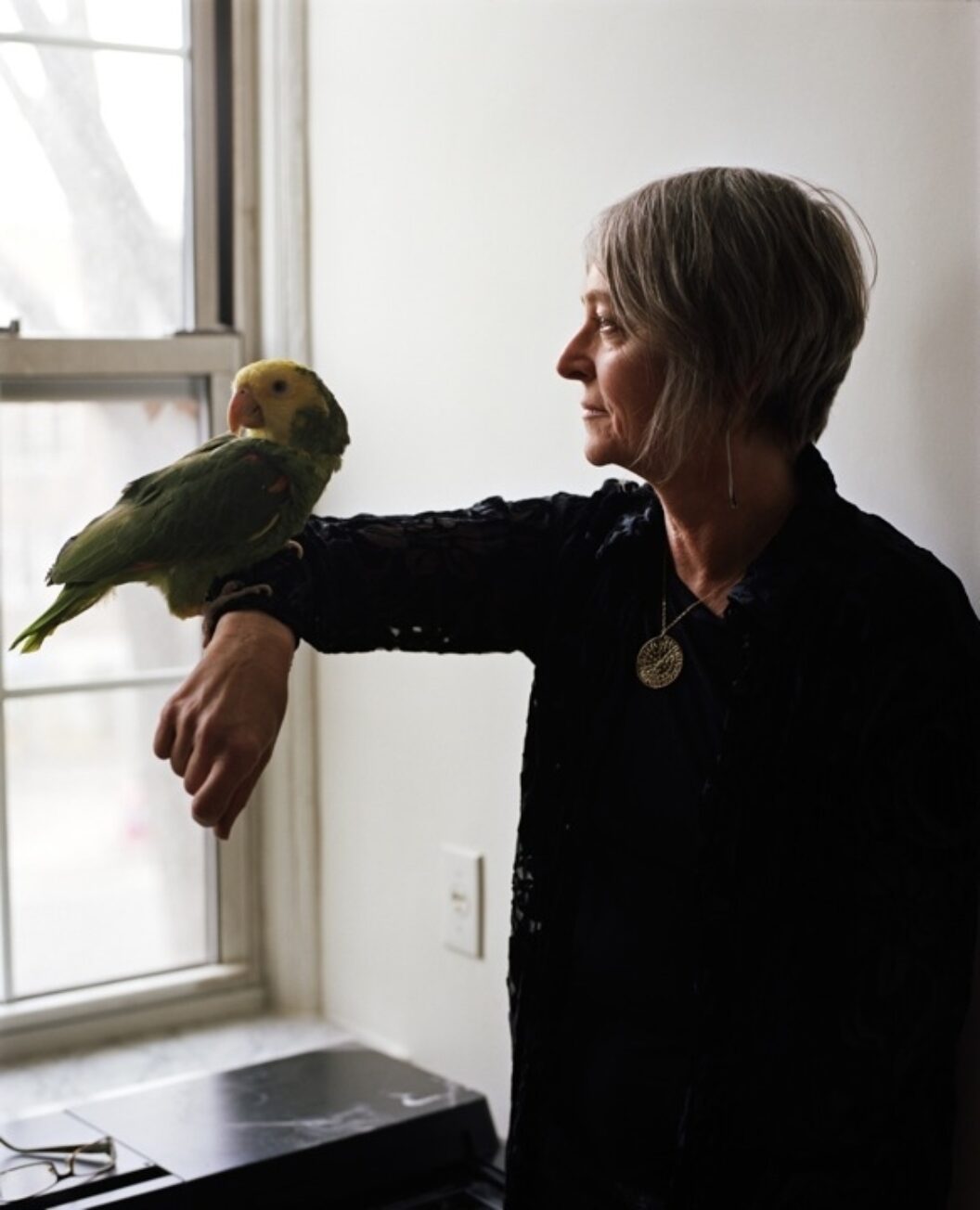 The collection of musicians known across New York's experimental music community as Ne(x)tworks (they resist the word "ensemble") convened at SoHo's Roulette for a performance of star member and preeminent vocalist Joan La Barbara's new opera-in-progress, Angels, Demons, and other Muses, as part of Thomas Buckner's Interpretations series. For me to attempt a purely objective review of the work would be futile, as Ne(x)tworks is comprised of too many personal collaborators, friends, and heroes, but, needless to say, the ensemble and its diva lived up to any bloated expectations I had coming into the concert, despite the frustrations of experiencing any such ambitiously designed work of opera in an unfinished and only partially "staged" form. Angels, Demons, and other Muses takes its inspiration from a disparate array of artistic figures–Virginia Woolf, Joseph Cornell, Frank Lloyd Wright–distilling their metaphysical presences into a collection of abstract soundworlds, synthesized with the dramaturgical rigor of a Fluxus loft party.
The audience was seated in concentric circles around four hemispheric performance areas into which the Ne(x)tworkers assembled: director Cornelius Dufallo, Ariana Kim, Kenji Bunch, and Yves Dharamraj (strings); Christopher McIntyre (trombone); Shelley Burgon (harp); Miguel Frasconi (glass instruments); and Stephen Gosling (piano). This suggested a mass celestial body around which La Barbara perpetually orbited, cordless microphone in hand. The music was chiseled out of a shared vocabulary of extended vocal and instrumental sounds: all manner of sighs, clacks, and whispers. Each environment usually consisted of a singular motive which would get passed around the various instruments as semi-improvised counterpoint. Melodic invention was scarce and, when it did appear, seemed forced, a supporting role to the pure exploration of sound and language otherwise uniquely manifested. I quickly lost sight of any intended narrative or psychology of the piece, preferring to indulge in the overall soundworld as pure abstraction exquisitely rendered.
In one of the more dramatic moments, La Barbara combined a swift series of laryngeal blasts with a shifting pattern of consonants articulated at the lips and teeth, which had a kind of speaking-in-tongues quality. Responses from the instruments created a bed of stops and starts, not unlike the sound of a sample-and-hold circuit. Electronic effects added to the pleasingly disorienting effect of the work, made doubly so by the audience's inability to ever view the ensemble in full. In the only moment of actualized performativity, the instrumentalists circulated amongst the audience, whispering words like "ice", "ssssnow" and "wasssshhh" into Fedora hats–ersatz speaker cones–placed directly at ear level.
By staying out of the spotlight, La Barbara challenges the idea of how the voice functions within the operatic form. An overarching sense of vocalism pervades the work, though it is shared amongst all the musicians in equilibrium. The players sing using their instruments as much as La Barbara plays her voice, and together they comprise an ensemble cast of characters. The drama is created in the sounds that they make together, partially by accident. What that does and says is extraordinary and yet by doing exclusively this, she also denies herself the ability to personalize and psychologize the subject material in a way that jumps out of the program notes, totally separating visionary program music from hot-blooded opera. Perhaps in a subsequent act of Angels, Demons, and other Muses, La Barbara will detach from the periphery of her galaxy and assume the solar position at its center. I doubt anyone would complain.
Nick Hallett is a composer, vocalist, and co-curator of the Darmstadt new music series, which hosted a performance of the Love of Life Orchestra last Fall. A retrospective of Hallett's dance-pop project with Ray Sweeten, Plantains, is out later this month on I, Absentee.