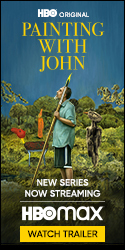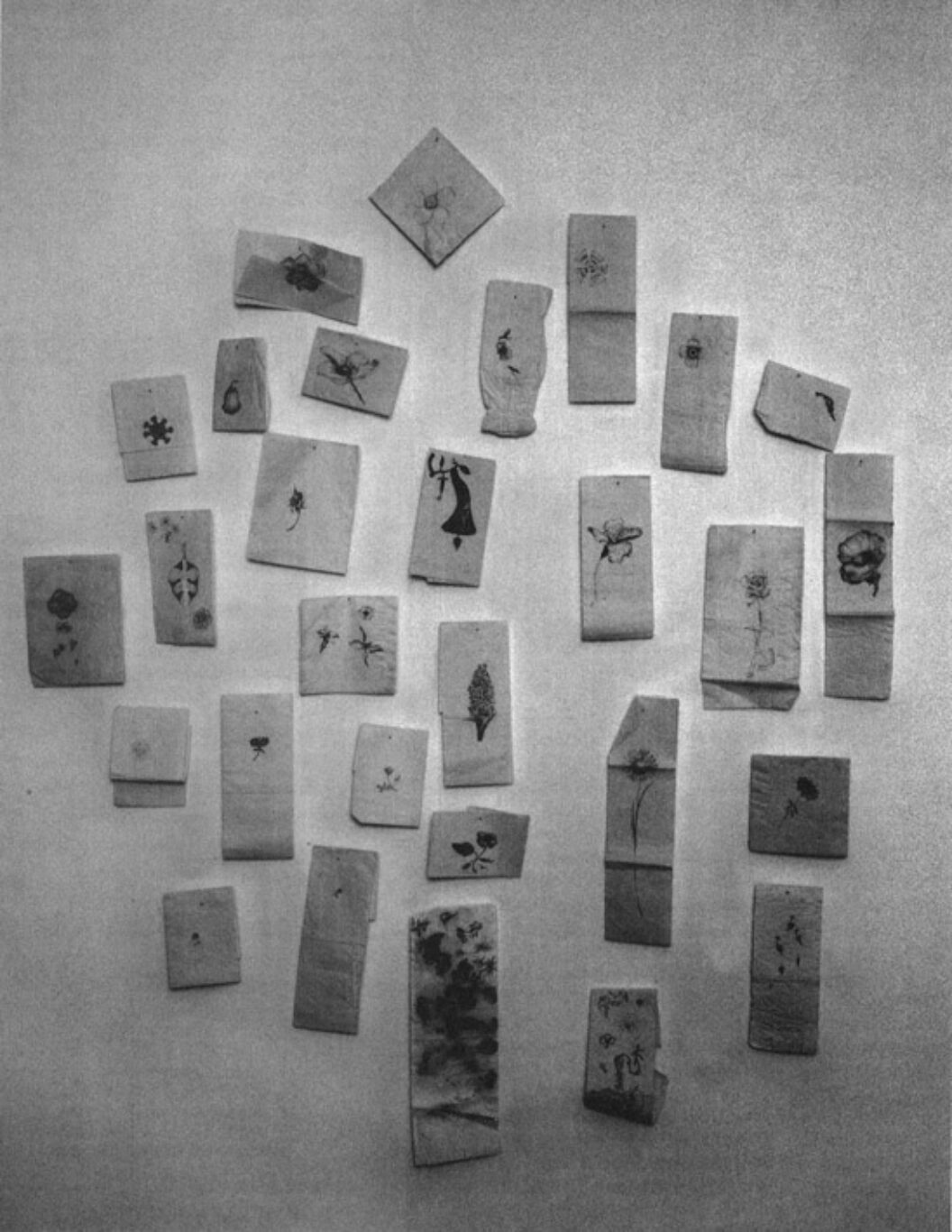 In 1994 I saw an installation by Jim Hodges called A Diary of Flowers. It featured over 500 drawings of distinct flowers, each rendered in black or blue ball point ink on folded or opened up paper napkins. Some contained great Mannerist detail, others merely indicated stem and petals. Many had coffee stains on them. They were clustered together, each one hanging from a single pushpin. They had a quiet insistence, and of course, there was strength in numbers. It seemed to me that Hodges knew something about loneliness or boredom, or maybe he believed, like the protagonist in Tarkovsky's film The Sacrifice, that any ritual repeated privately and obsessively "must change something."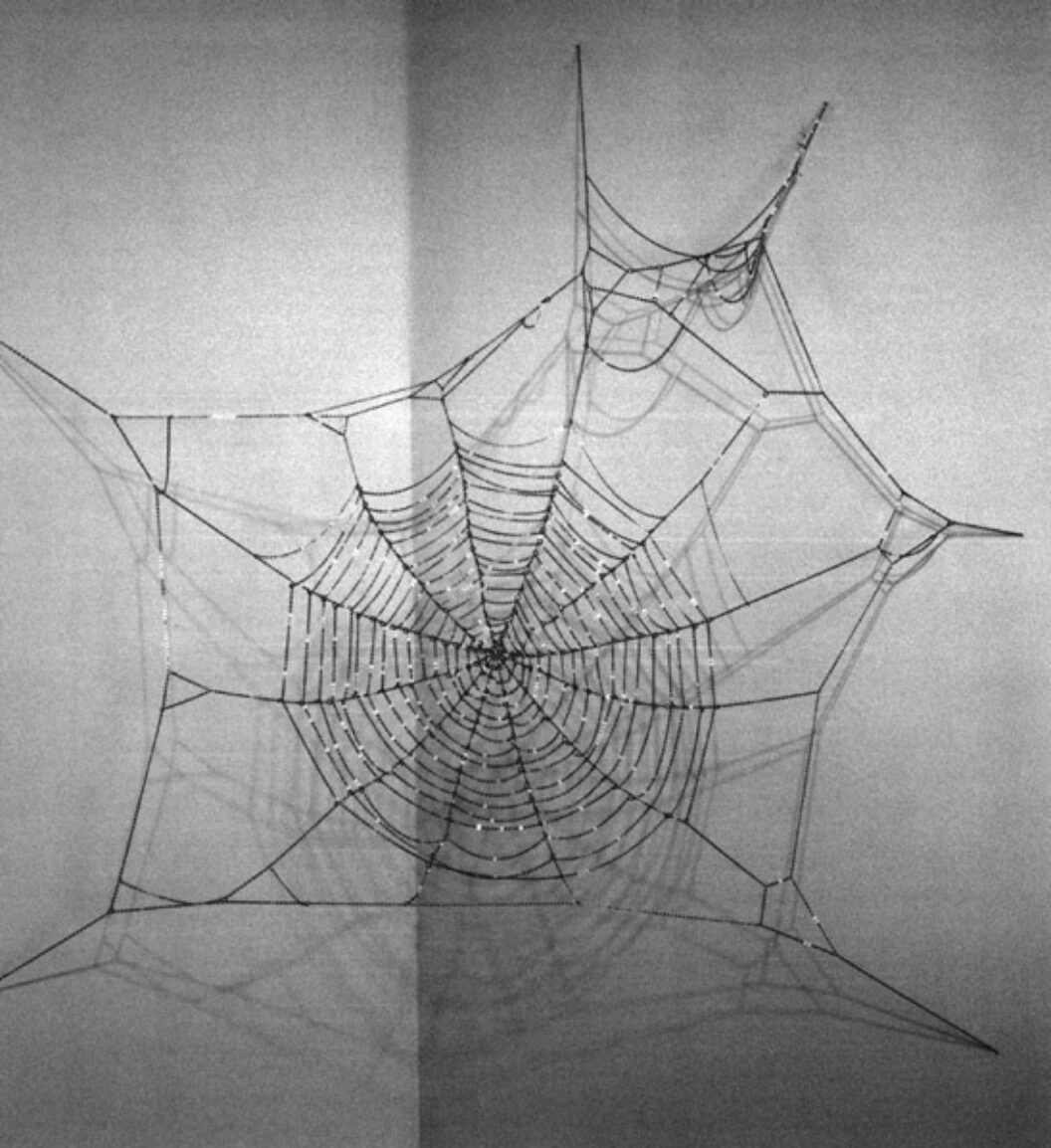 In the years that followed, I encountered several of his shy spider webs made of silver chain, clinging to the corners of various group shows in Manhattan. Then came his scrims of silk flowers that cascaded from ceiling to floor, opulent, casual, and naturally fake. These works participated in the memorializing project that defined much of the art of the '90s, often speaking to big issues (race, gender, sexual politics, AIDS, homelessness) with modest gestures and humble materials. Hodges has continued to combine everyday stuff with all over field strategies to create works rich in presence and effect. Like many sculptors of his generation, he maintains a flexible practice—specific object making in the studio, short-term residencies, on-the-road photography, and unique collaborations with performers.
This past summer, I met Jim for the first time. Talking at a barbecue in Portland, Oregon, we discussed our mutual interest in an "art of dedication," capable of honoring our friendships and experiences. He recently sent me the following quote from Jean Genet's Miracle of the Rose: "Certain acts dazzle us and light up blurred surfaces if our eyes are keen enough to see them in a flash, for the beauty of a living thing can be grasped only fleetingly. To pursue it during its changes leads us inevitably to the moment when it ceases, for it cannot last a lifetime. And to analyze it, that is, to pursue it in time with the sight and imagination, is to view it in its decline, for after the thrilling moment in which it reveals itself it diminishes in intensity."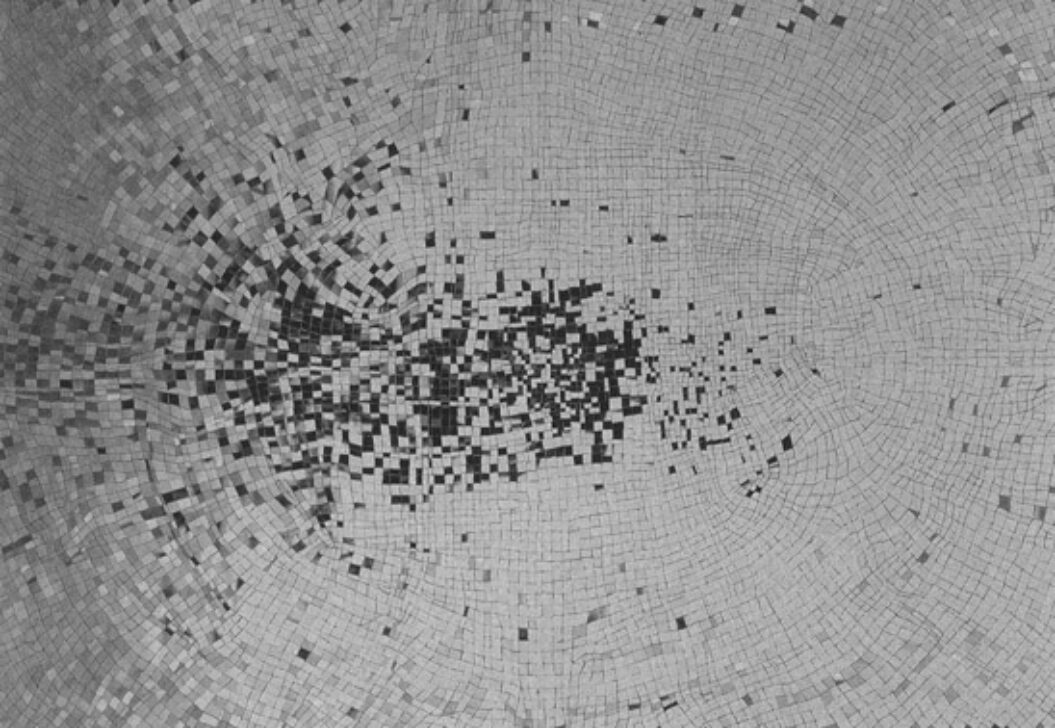 Hodges is currently working on mosaic-like paintings, constructed with small shards of mirror that reflect/warp the viewer and surrounding space with a disturbing elegance; site-specific wall drawings that reorient gallery architecture with a full Prismacolor palette and Lewitt like precision; and collages made with assorted sheet music that reference the Cubists and John Cage, allowing for a performable poetry that includes a "milk-y Blue per-fec-tion" located "Some-where near—the end of the skies."
A short while ago I reread Joe Brainard's 1975 book, I Remember, before heading off to see his retrospective at PS1. This funny and moving text has a lot to say about adolescence, wonderment, awkwardness, and the things we share our lives with. It made me think of Jim Hodges and his ability to give complex feelings precise forms.
I have to remember to mention Brainard to him.
—Stuart Horodner
Originally published in
Featuring interviews with Steven Holl, Stephen Mueller, Janet Cardiff, Laurie Sheck, Cornelius Eady, Victor Pelevin, Mohsen Makhmalbaf, Bill Frisell.